Before setting sail, visitors from around the globe flock to our beautiful city to enjoy relaxation and world-class amenities. Bellevue's prime location makes taking advantage of the region's surroundings simple. Easy access to the airport and cruise terminal, makes Bellevue perfectly positioned to host your pre or post-cruise stay. We've put together a guide to exploring the best of the Pacific Northwest, experiencing exhilarating activities, indulging in luxurious amenities, and enjoying the region's best place to relax and recharge before or after your cruise.
Easy Access
Conveniently located just 11 miles from the Seattle Cruise terminal and 16 miles from the Seattle-Tacoma International Airport, Bellevue is a cruise goer's dream! Bellevue's easy accessibility keeps the stress of travel logistics at bay. Travelers enjoy the region's best hotels, restaurants, and shopping without the woes of transportation plans. Cruise goers that stay in Bellevue before and after their voyage, enjoy the city's ease, walkability, cleanliness, and proximity to the port.
Gateway to Greatness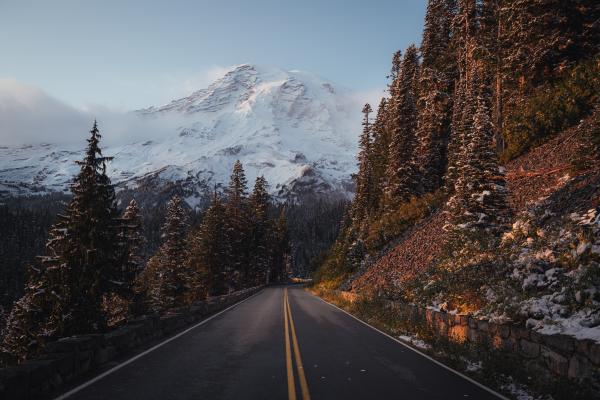 Travelers interested in experiencing the natural beauty of the Pacific Northwest will love Bellevue. Considered the gateway to the natural beauty of the Northwest, Bellevue offers easy access to the Cascades Mountains, waterfronts, surrounding forests, three national parks, and two state parks. If you are on a time crunch, enjoy immediate access to hiking trails, Cougar Mountain, Bridle Trails State Park, Lake Sammamish State Park, and Coal Creek Falls.
Everyone has a penchant for waterfalls; only 45 minutes east is the Snoqualmie pass, home to multiple beautiful waterfalls. Visitors can easily view the majesty of the famous Snoqualmie Falls, then hike to Franklin Falls all in one day. The Snoqualmie pass has activities year-round for visitors to enjoy. Whether it's covered in snow or lush with green, the Snoqualmie Pass promises the experience and beauty of the Northwest with minimal traveling effort.
Exceptional Experiences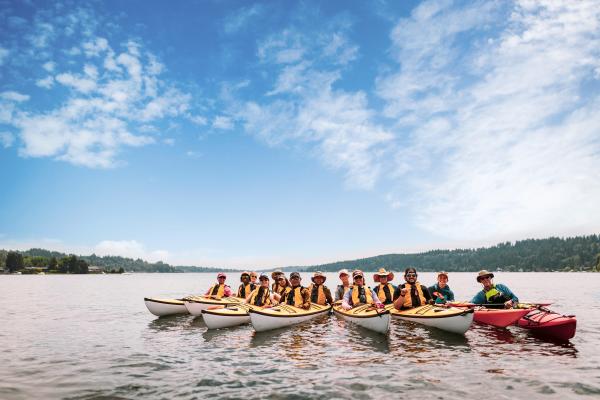 Bellevue makes it easy to stock up on memorable experiences before or after you head out to sea.
For more fun things to do check out our bucket list.
Amazing Amenities
Renowned throughout the Northwest for its delicious restaurants, luxury shopping, and premium lodging, Bellevue is the spot for those looking for a place to pre-cruise splurge. The lux vibes will kick in immediately and prime your cruise for a luxurious experience all the way through.
Dining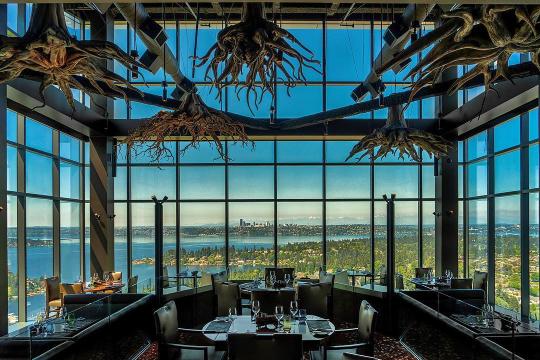 Bellevue is home to incredible restaurants and international cuisine. Bellevue guests can experience the world's fare before setting sail! Here are some restaurants that are a must to include on your pre or post-cruise visit:
Shopping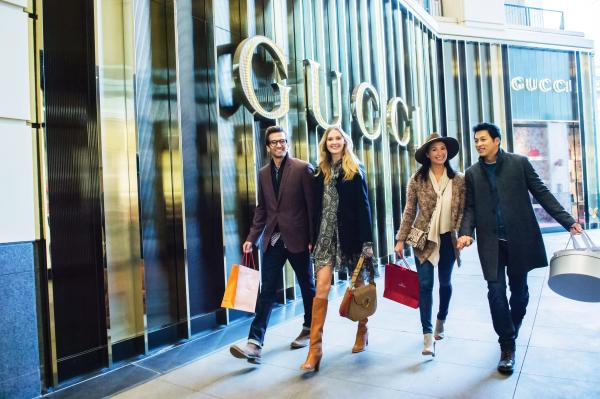 Known as the Pacific Northwest's fashion mecca, Bellevue is the land of the most beautiful wares and coveted threads around. Pre-cruise splurge at the best shops in the region for a brand-new bathing suit, awesome shades, and new outdoor gear.
Hotels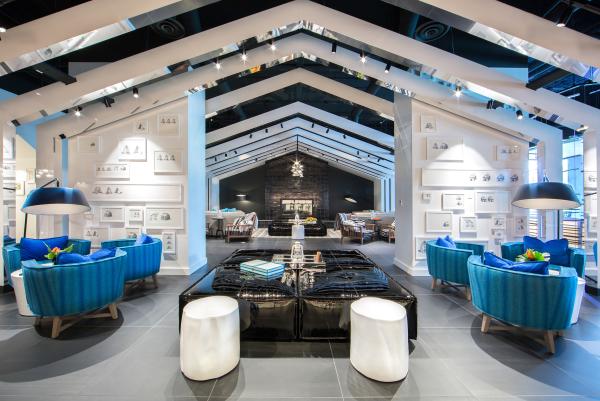 Bellevue's lodging is next level. With over 30 well-appointed establishments and 5500 guest rooms, Bellevue has plenty of room to accommodate you and your crew. Listed below are some hotels to rest and relax in before or after your cruise:
For the best rates, use book direct.
Safe Harbor
If you are planning a pre or post-cruise stay, there is no better place to stay than Bellevue for attractions, amenities, and ease. Bellevue's prime location makes it easy to access the airport, cruise port, National Parks, and natural beauty of the Pacific Northwest. The exceptional experiences that await you in Bellevue will elevate any vacation to the next level. Arrive at your big voyage relaxed and recharged after staying in Bellevue's premium hotels. Whatever your plan, be sure to make the most of your time before and after your cruise. Find a safe harbor in the sparkling city of Bellevue.