Become a Certified Tourism Ambassador!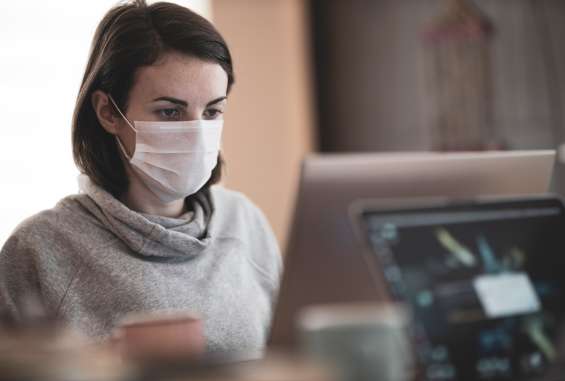 The Bellevue Tourism Ambassador program is a national certification that will equip you with resources, knowledge, and information to answer frequently asked visitor questions...
Learn more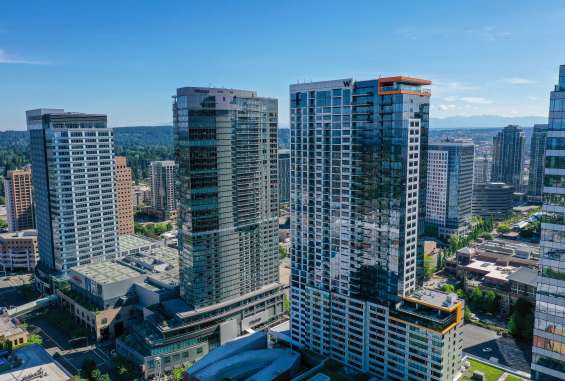 Log in to the CTA network to access and manage your profile, receive freebies and discounts, record points, renew certification and more!
Learn more
About the Certified Tourism Ambassador (CTA) Program
Tourism in Bellevue is big business. In Bellevue, visitor spending creates nearly $2 billion in economic impact each year and supports 14,500 jobs like yours.
A positive visitor experience is critical to the growth and development of our city. The Bellevue Tourism Ambassador program was developed to foster a destination-wide network of best in class service and a welcoming culture.
The Certified Tourism Ambassador™ (CTA) program is a national certification and a respected professional achievement. Through this program, hospitality professionals, community ambassadors, and volunteers will improve their knowledge of Bellevue, learn and discuss frequently asked visitor questions, interact with peers, share best practices and develop a better understanding of their role in increasing and developing hospitality and tourism. CTAs will complete required reading and learning assignments, attend a half-day classroom session, and pass an open-book examination. When completed, participants will be a CTA and have the tools and knowledge to be part of a network to create memorable visitor experiences.
There is a one-time application fee and an annual renewal fee.
You are invited to enroll in the Bellevue Tourism Ambassador program and join the other Bellevue CTAs and 45,000+ CTAs nationwide who have earned this designation!
 
Upcoming CTA Classes:
Wednesday, Feb. 17 | 12:30 p.m.- 4 p.m.
Thursday, Mar. 11 | 8 a.m.-12:30 p.m.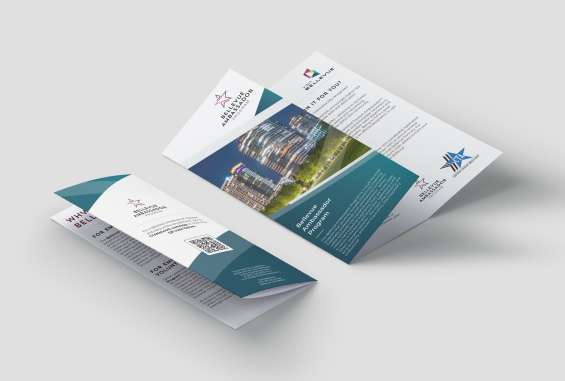 The Bellevue Ambassador Program teaches hospitality professionals and volunteers best practices and ensures that they understand their role in boosting tourism in the area.
Learn more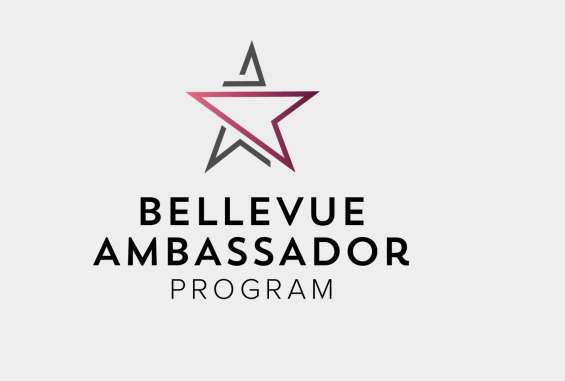 Click the link below for a detailed schedule of classes and easy online enrollment!
Learn more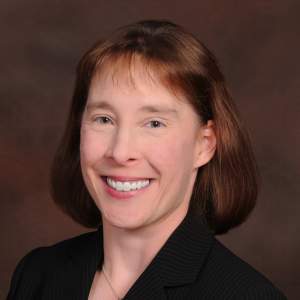 Jane Kantor, CMP, CTA
Director of Sales
Sales Focus: All Markets (10-74 Rooms) Professional Affiliations: Meeting Professionals (MPI), Washington Society of Association Executives (WSAE), American Society of Association Executives (ASAE)
Bellevue Ambassador Spotlight
There are so many great people involved in the Bellevue Ambassador Certified Tourism Ambassador (CTA) program and each one has their own thoughts and perspective on Bellevue. The experiences of Bellevue are as diverse as our ambassadors.
Let's meet, Colin Walker, CTA, Marketing Administrator at Bellevue Parks & Community Services.
Name:

Employer:

Website:

Location:

Contact Information:

Certified:

Colin Walker, CTA

City of Bellevue Parks & Community Services

City Hall, 450 110th Avenue NE, Bellevue, 98004

2019
Professional Background:
"I grew up in Bellevue, three blocks away from Kelsey Creek Farm. I've worked full-time for Bellevue Parks & Community Services for nearly 20 years and currently serve as the department's Marketing Administrator. In this position, I regularly get the opportunity to talk to people about the 100 parks, 90+ miles of trails, and amazing recreation programs that our department provides to the community.  I have a B.S. in Administrative Management with a specialization in Retail Management from Central Washington University and a Master of Public Administration from Seattle University."

Must Experience:
"The Bellevue Botanical Garden, an urban refuge encompassing 53 acres of cultivated gardens, restored woodlands, and natural wetlands.  What most people don't realize about BBG is that it is operated in partnership with ten different gardening organizations, whose members donate nearly 20,000 hours of volunteer time to maintain the various planting areas within the park, offer educational programming, and manage the Garden d'Lights event."

Best Local Experience:
"If you're a Bellevue resident, watch for the annual Bellevue Essentials program offered by the City of Bellevue.  This program gives you an inside look at what each city department is responsible for.  When we are back to post-pandemic operations, you get the opportunity to spend half a day with me as your tour guide, sharing all kinds of obscure trivia about Bellevue's parks and natural areas.​"

Newest Find:
"I've worked for Bellevue Parks & Community Services for what seems like forever, but only recently visited Weowna Park for the first time. Weowna Park is one of the best places to see some of Bellevue's Legacy Trees, which are the last remaining remnants of the old-growth forests which used to blanket our city. Learn more about Legacy Trees from Ranger Curtis."

Best Bellevue Adventure:
"Canoeing or kayaking the Mercer Slough from the REI Enatai Boathouse.  Get a water's eye view of the largest remaining wetland on Lake Washington as you explore this 320-acre natural area. Find turtles sunning themselves on a log, a heron looking for a mid-day snack, and more!"

Best Family Activity:
"Planning an excursion to Kelsey Creek Farm.  In addition to the farm's resident animals, which are available for viewing year-round, the farm has one of my kids' favorite playgrounds, and offers some family-friendly walking trails through the urban forest behind the barnyard."

Best Hidden Gem Park:
"Asking me what my favorite park is isn't much different than asking me which of my kids is my favorite. My favorite hidden gem has to be Surrey Downs Park. This park has undergone a huge transformation over the past decade, and now features an amazing playground for the kids, non-reservable picnic shelters, and meandering walking trails. I'll be there with my vehicle-loving son when the light rail trains start running, so he can watch them pass by from the train overlook."
 
---
If you haven't seen/done/experienced the things that Colin mentioned, take a moment to develop deeper experiences in Bellevue.  The richer your experience, the better the visitor experience will be.  Remember, our catchphrase for each visitor we meet?  "Thanks for coming to our great city!  We hope you'll tell others what a great place we have here and that you'll come back soon!"  Make each visitor glad they came and encourage them to return…often!
Do you want to share your Bellevue experience with the other Bellevue Ambassadors?  We would love to spotlight YOU!  Send an email to info@visitbellevuewa.com with the subject line: "Spotlight Me!  Bellevue Ambassador" and the best way to reach you.  We will be happy to share your take on Bellevue.  You can even earn points toward your recertification.  We cannot wait to find out about you and your Bellevue gems!