BellHop Your Free Ride to Explore Bellevue
Introducing BellHop, Bellevue's first 100% electric, on-demand, and free shuttle service. In partnership with Circuit, we're making navigating downtown Bellevue easier, greener, and more affordable. Simply download the Circuit app, request a ride, and within minutes, a sustainable shuttle will whisk you away to downtown attractions, Old Main restaurants, Spring District market pop-ups, and so much more!
---
Why BellHop?
Wave goodbye to transportation headaches and say hello to a greener, more connected Bellevue with BellHop. Whether you're here for business or leisure, BellHop is your key to unlocking an unforgettable Bellevue experience.
How it Works
Requesting a BellHop ride is as easy as 1-2-3. Download the Circuit app, hail a ride, and our driver will confirm they're on the way. Enjoy your free ride anywhere within our service area.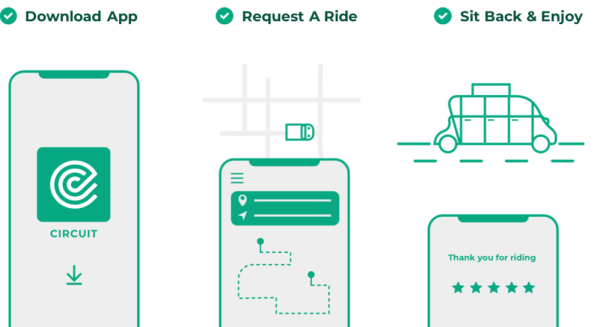 ---
Exploring Bellevue Made Simple
Exploring Bellevue Made Simple With Bellhop, traversing the last mile in Bellevue is a breeze. We serve an extensive service area within approximately 6 square miles, ensuring no hotspot is out of your reach. The enchanting Bellevue Botanical Gardens, the serene Meydenbauer Bay Park, or the bustling Meydenbauer Center - all are just a comfortable Bellhop ride away. Uncover the Bellevue experiences waiting for you within our service area.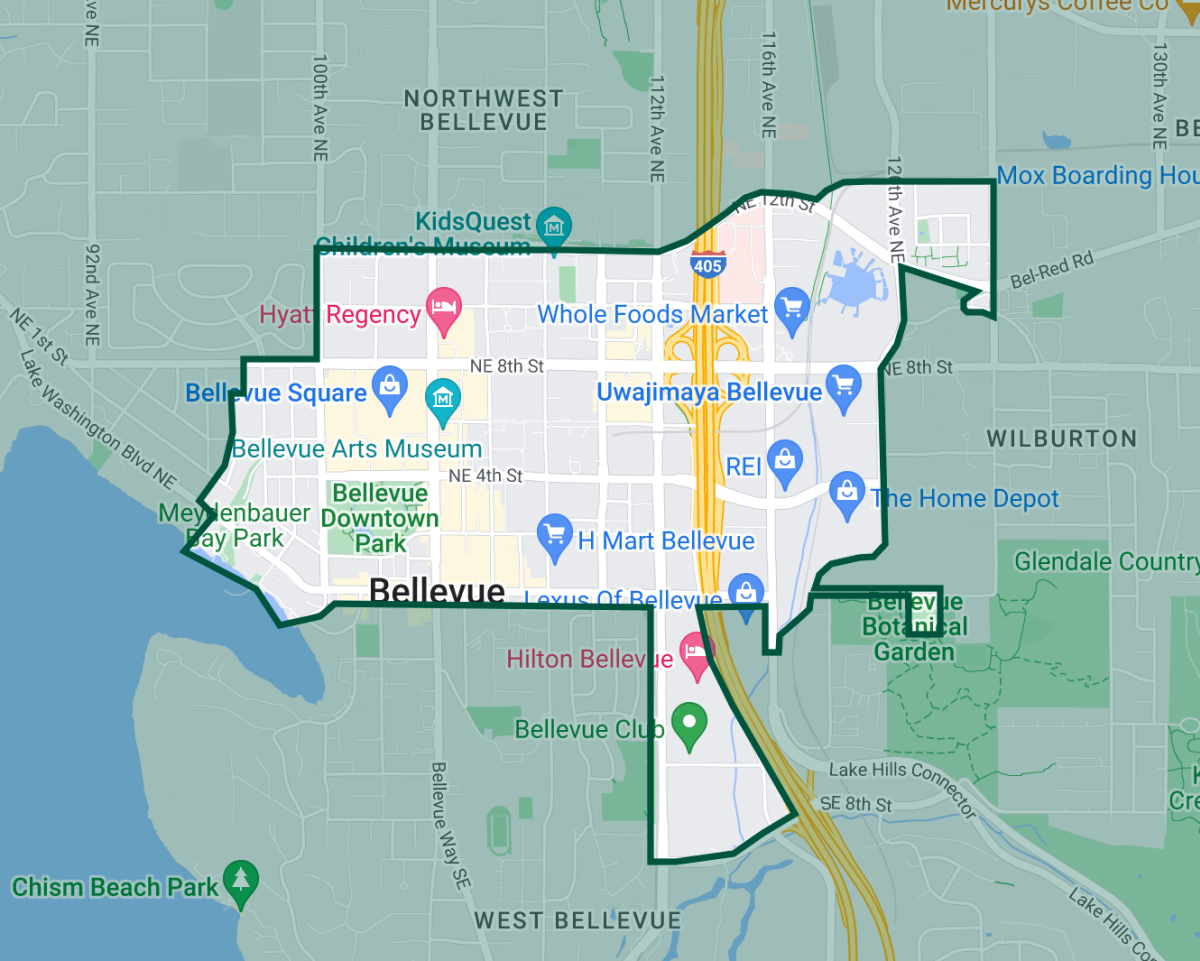 Hours of Operation
Sun-Thur, 9 AM – 9 PM
Fri-Sat, 10 AM – 10 PM
---
FAQ
How much does it cost to ride?
BellHop is a free service.
Do I have to tip drivers?
Gratuities for drivers are appreciated but never required and are completely at your discretion.
Do I have to use the app, or is there another way (what if I don't have a smartphone)?
You are welcome to hail or flag down a ride with us, although, there are some things to keep in mind. Drivers must have a safe, accessible, and legal space to pull over and pick you up. App requests take priority over our flag down service and as such, riders inside the vehicle may request drivers not stop to pick up other passengers.
How is the BellHop program funded?
The BellHop program is fully funded by hotel room taxes and does not impact taxpayers or residents of Bellevue.
Can I schedule my ride in advance?
We love getting you where you need to go, but as an on-demand service, we do not currently book/schedule rides in advance. When you are ready to ride simply send us a request via the Circuit app or wave down a friendly driver!
I'm visiting from outside the USA, can I use Circuit service?
Yes, Circuit service is available for anyone visiting our service areas. However, the Circuit app is only available from the US Android Play Store and Apple App Store, some international users must temporarily change the country in which their account is registered to download the app. To learn how to make this change on Android devices, click here, to make this change on iOS devices, click here.
Why can't I reserve a ride and why does my reservation keep getting dropped?
The incredible demand for BellHop rides sometimes exceeds our current capacity, even with our cars consistently on the move. If you're having difficulty securing a reservation or if it gets dropped, we recommend waiting for five to ten minutes and then trying again. We're actively working to streamline the reservation process and improve the app's efficiency. We appreciate your understanding and patience as we work to accommodate all our riders with our fleet of 6 cars in circulation. Thank you for your commitment to sustainable travel with BellHop!
Can kids join the ride?
We love having kids along for the ride but our priority is to keep them safe so our vehicles follow individual state car seat and child passenger laws. Please find the basic requirements below along with links to full state regulations. If your child does not meet state requirements they must be secured in a car seat or booster seat provided by a parent or guardian to comply.
Can pets join the ride?
We love having pets along for the ride but welcome them at the discretion of each individual driver and the other passengers in the vehicle. Please speak with your driver when they arrive to confirm it is acceptable and remember to follow this pet etiquette:
•              Pets are not allowed on seats
•              Your pet must stay on your lap or on the floor between your legs at all times
•              Pets must remain inside the vehicle at all times
Are Circuit cars electric?
Yes! Circuit uses 100% electric vehicles. They're made in the USA and registered as Low Speed Vehicles (LSV's), which means they're totally street legal on roads that are 35MPH or less.
---
For Our Partners Interested in BellHop
Please fill out the contact form and we will be in touch with you shortly. 
Thank you for riding with us!