Welcome
Stylish
Outdoors
Bellevue


Welcome to Bellevue Washington!
We're rooted in the resilient spirit of the Pacific Northwest and as such it is in our nature to enjoy the beauty and restorative power of the outdoors, the anticipation and excitement of world-changing ideas, and the sensory exploration of fashion, art and culturally inspired cuisine, and to do so safely, it is important to act and travel responsibly.
At Visit Bellevue, the well being of our visitors, residents and hospitality providers is our greatest priority. During these times we ask that all travelers respect the health and safety of everyone to ensure our collective well being. By traveling responsibly, we can maintain Bellevue as a safe haven and source of inspiration.
Welcome to Bellevue, we place every visitor on the verge of creativity, innovation, and style.
We are a destination built by futurists—where the allure of aspiration touches everyone we meet.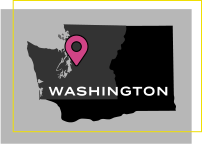 The Puget Sound Region

Discover why these corporations call Bellevue their home.
Ready to take your exploration to the next level?
Let's Make This Trip Unforgettable