Spring Break Itinerary
You have a few days off, the kids are out of school and you're all itching for a change of pace. Look no further than Bellevue for a Spring Break trip with a sense of adventure that everyone will love!
Bellevue's close proximity to Seattle and competitive hotel rates make it easy to explore Seattle, Bellevue and the greater Puget Sound region. While you are in Bellevue, we invite you to explore our parks and museums, take a hike, try out a zip line, splash around in your hotel pool or even sign the kids up for day camp while you enjoy shopping and exploring. Check out our suggested things to do in Bellevue for a couple of days of spring break and our insider tips for family friendly dining.
Day 1:  
The Pacific Northwest is home to a thriving arts culture that can be experienced in the more than 120 pieces of sculpture indoors and outdoors throughout downtown Bellevue, at Bellevue Arts Museum and at KidsQuest Children's Museum.
Have a scavenger hunt throughout downtown and see how many pieces of art you can find. For extra fun, post photos of you and the art with #MyBellevue. 
Check the Bellevue Arts Museum (BAM) website for special programs for families and children along with the timing of docent led tours-Daily at 1pm.
Kids and families can engage hands and minds with BAMs family programs. 
Stroll back along Main Street in Old Bellevue, stopping in Gilberts and Belle Pastry.
Take the kids to KidsQuest Children's Museum and spend a few fun filled hours playing in the water features, building, and exploring.
Take a lap or two around the trail at Bellevue Downtown Park. The 21-acre park, located in the heart of the downtown Bellevue (Just south of Bellevue Square shopping area) features a half mile promenade, canal, a 240-foot wide waterfall and reflecting pond. Scattered throughout the park are pieces of art just begging to be discovered. 

Downtown park is a great place to stretch your legs, let the kiddos run around in the play area and relax in the heart of Bellevue. Older kids might like tossing a frisbee or football around in the acres of open spaces.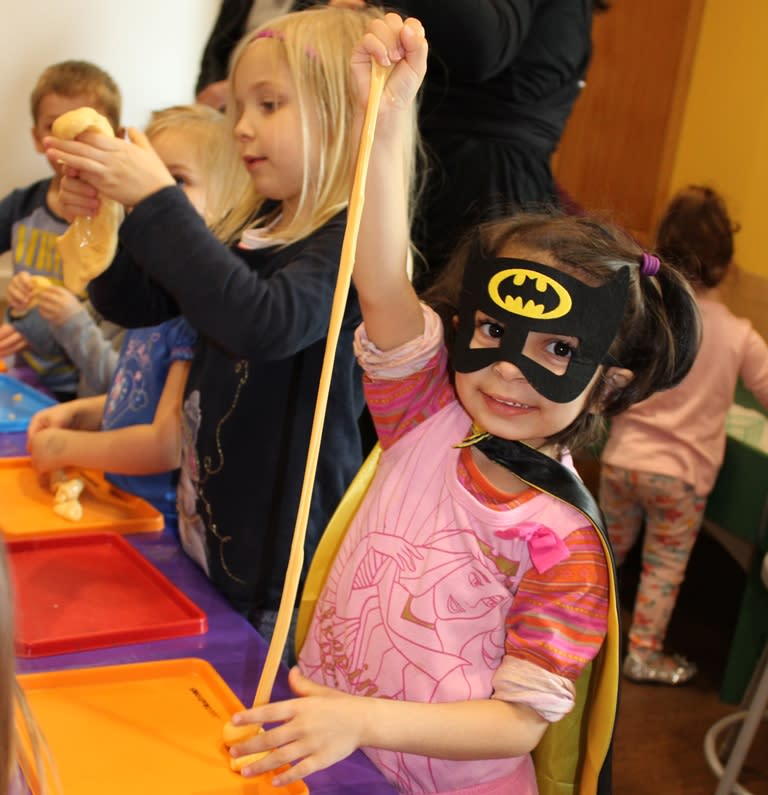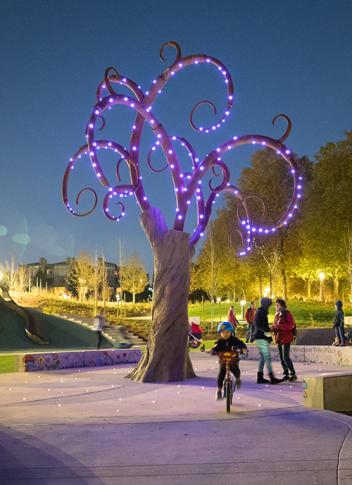 Day 2: Go Wild - Time to Explore
Zip lines, challenge courses, canoeing and hiking, all within easy range of the safety and convenience of a walkable downtown. There aren't too many cities where urban and outdoor mesh so well. Take advantage of both the comfort and the space to explore the great outdoors in Bellevue this Spring Break! You can go from shopping and a movie to canoeing and a nature walk in a matter of minutes.
Test your nerve and have some thrills on a Ropes Course or Zip Tour   

Take the scenic route through the treetops on the Bellevue Zip Tour and Challenge Course. Meander through a series of zip lines and bridges amidst a forested tree canopy for an aerial tour. Take in views of a second growth forest of Douglas fir and broadleaf maple trees, spectacular views of Downtown Bellevue's skyline and the North Cascades, including Mt. Baker.
If exploring a little farther afield is in your plans Adventura Play Park in nearby Woodinville provides a great option.
 

Visit the Mercer Slough Education Center to talk with the on-site ranger and take a hike among more than 300 acres of wetland and along more than 7 miles of hiking paths and boardwalks.  Before you go grab a backpack loaded with all the necessary items needed for launching a self-guided tour, including: binoculars, nature guides and more. Available for day
 use at no charge, each are equipped with several themes: birding, wildlife and wetlands.
Tour a 36-acre botanical garden near the heart of the city. The Bellevue Botanical Garden features a stone garden, rhododendron glen, Ravine Bridge, Yao garden (Japanese) and many more unique landscapes. Admission is free and lectures, classes and gatherings of varying sizes are hosted at the Education Center unique garden landscape throughout the year.
Test your endurance on a long distance hike starting from Bellevue. Explore any of the 92 miles of trails that weave through Bellevue to places such as the Lake to Lake Trail, which connects Lake Sammamish to Lake Washington and spans nearly 10 miles. Or crisscross your way through the trails system, and depending how much time you have, your journey could begin in Bellevue and take you to the Cascade Mountains on the Mountains to Sound Greenway.
Mom, Dad... We're Hungry!
No matter how you choose to spend your days there will always be a moment when you hear these words. Good thing there are loads of family friendly restaurants to choose from in Bellevue! Check out a few of our favorites below, or visit our restaurants page for options from happy hour to live music to outdoor seating.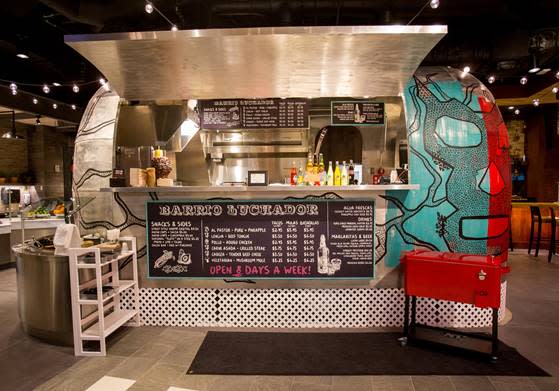 Lincoln Square South Food Hall - Food truck like atmosphere indoors at the Bellevue Collection
Purple Cafe and Wine Bar - featuring wine flights for the adults and milk flights for the kids (and kids at heart)
Crossroads Bellevue - offers an international market with dozens of restaurants plus live entertainment on the Market Stage
Eques - at the Hyatt Regency 
The French Bakery - offers a variety of breads, cheeses and various meats as well as a large variety of Parisian inspired desserts. Better yet, there are two locations in Bellevue both close to several parks
Hokkaido Ramen Santouka - known world-wide for its unique broth that takes 18 hours to cook to perfection. The perfect warmer upper after a long hike and the only U.S. location is in downtown Bellevue
Chace's Pancake Corral - a popular breakfast spot in Bellevue since 1958, is the place for pancakes and a big breakfast before your outdoor adventure