Early Bellevue Walking Tour
Eastside Heritage Center presents the Early Bellevue Walking Tour, a self-guided tour with 24 sites intended to share some of Bellevue's early history with visitors and the public at large. The tour begins at NE 8th Street and Bellevue Way, heads south to the Downtown Park, then west to Meydenbauer Beach Park, along the waterfront, and then back up into Old Bellevue, covering a number of historic sites along Main Street.
The Early Bellevue Walking Tour Brochure can be found here.
 
Bellevue Botanical Garden Group Tours
The Bellevue Botanical Garden Society offers docent-led walking tours of the Bellevue Botanical Garden every Saturday and Sunday, April through October. A tour begins at the Shorts House at 12pm. Tours are free, although donations are encouraged.
Private docent-led tours of the Garden are also available on any day of the week for groups of up to 50 people. Two weeks' notice is required. Children's tours are also available for first through sixth graders.
If you'd like to schedule a private docent tour, please contact the Bellevue Botanical Garden at (425) 452-2750 or by email.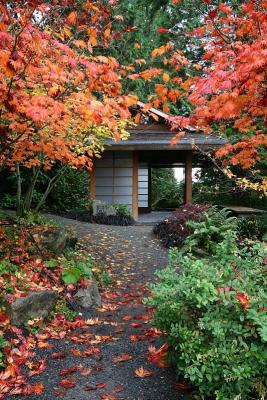 There is no better way to explore Bellevue than on foot and following the Downtown Bellevue Art Walk is a great way to see popular spots as well as hidden treasures.