Partner with Us
Bellevue competes for our share of the world's attention, customers, and investment - and to compete, people need to be aware of our community and have a positive impression, so they want to visit. And that's where we need your assistance, collaboration and partnership.
Connect with Bellevue Visitors 
Visit Bellevue Partnership Program connects businesses and organizations with visitors, convention and meeting planners, meeting attendees, business travelers, and media. Help us in building a best-in-class visitor experience for Bellevue.
Visit Bellevue's Free Partnership Model
Visit Bellevue has an inclusive free partnership organization model. As Visit Bellevue implements and activates Bellevue's Destination Development Plan our goal is to fully represent and develop the Overall Visitor Experience.
Our Inclusive Free Partnership Model
Just contact us and you will become a partner, easy as that! Visit Bellevue is NOT restricted in who or what we promote. As an organization we are proud to be inclusive in marketing and selling all assets inside and outside of our destination which fully represent the entire visitor experience.
By partnering with a broader spectrum of tourism assets, Visit Bellevue can create promotion, marketing and sales initiatives that can:

Can Intercept Visitors and introduce them to Bellevue as a hub for their Puget Sound and Pacific Northwest visit.
Drive tourism to traditionally under-served areas in the destination.
Capitalize on emerging tourism trends by freely partnering with all relevant businesses, attractions, sectors and assets.
Encourage repeat visits by promoting "new" features and activities, rather than simply promoting the same assets to a few niche audiences.
Partnership Model Advantages
Visit Bellevue has made the transition to a concierge model of serving our visitors. Led by our Certified Tourism Ambassador curriculum this basis for service will better position us for growth.
Our new website, owned media communications, social media and other online marketing strategies are based on what's optimal for the entire destination.
Maintaining comprehensive, engaging content on the entire destination, ensures expert ranking across all platforms. This is important for many reasons including: 

A core hub for information on the entire destination experience helps expand the visitor interest and length of stay by offering other trip ideas and content that visitors may be interested in.
Keeping the information centralized provides better service to the visitor, allowing them to find all they need to know in one spot.
Partnership Opportunities
All Bellevue businesses, assets, organizations and regional tourism assets are now considered "Partners." And as such receive a complimentary Visit Bellevue partnership by simply filling out a partnership agreement. Note: The majority of Visit Bellevue funding comes from Bellevue's lodging tax collected by our Bellevue hotels and lodging establishments, because of this funding source Visit Bellevue no longer offers partnerships with hotels located outside of the City of Bellevue.
The partnership model doesn't preclude partner financial investment in Visit Bellevue programs and projects in order to elevate the visibility + benefits of partnership.

Paid advertising is available in the Official Bellevue Visitor Guide, 100,000+ of which are distributed annually throughout Washington State and beyond.
Paid advertising is available in the Bellevue Meeting Planner Guide
Paid advertising packages are available on visitbellevuewa.com
Partnering on sales missions, trade show booth coops at select travel shows and sponsorship of our new visitor experience programs.
Partner are encouraged to invest in certifying their team members in Visit Bellevue's Certified Tourism Ambassador program.
Questions? Learn more by connecting with our Partnership Manager, Megan Adams.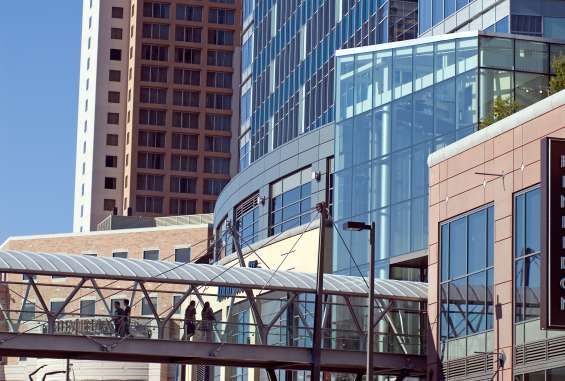 We support our partners and share your stories through various communication, advertising, visitor experiences, digital media and sales efforts. Join us in building a...
Learn more