The smell of your favorite summer foods grilling carries on the warm summer breeze. Happy folks dancing to live music in celebration of their freedom. Gorgeous fireworks dazzle in the night sky over a sparkling city by the lake. It's no wonder that Bellevue is home to the Eastside's largest 4th of July celebration, and it promises to deliver all the 4th of July feels we've all been missing. With the cost of airfare rising, a staycation might be exactly what you need this holiday weekend. Take the Friday off for a rewarding long weekend full of water activities, sports, great food, and fun! With this awesome list of things to do this 4th of July weekend in Bellevue, you and your family can get the full summer experience in just 3 days!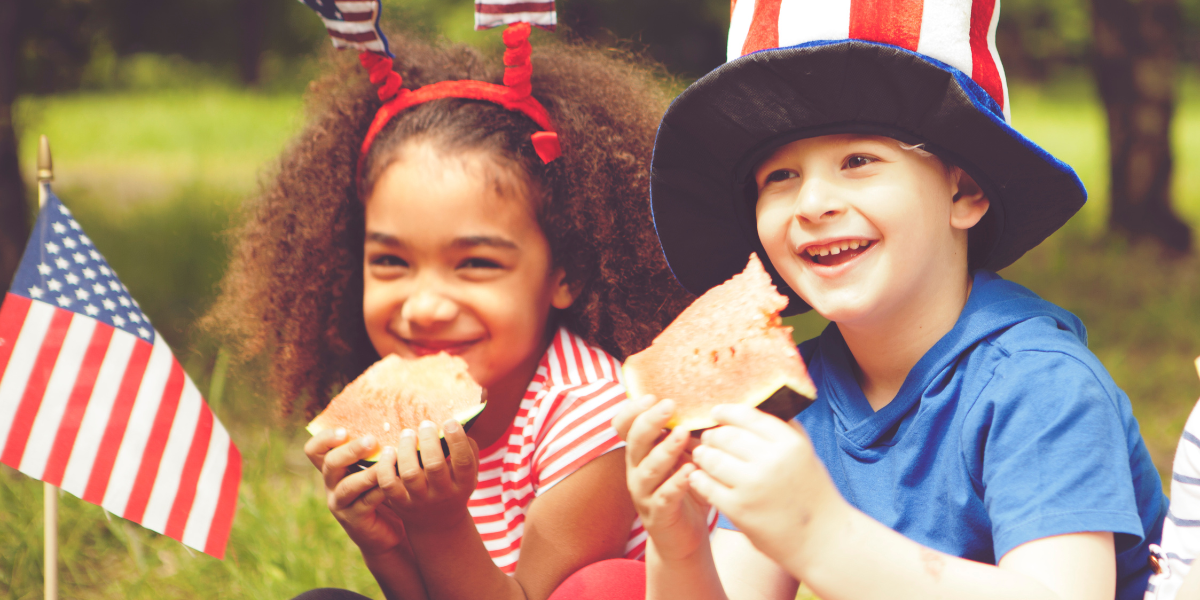 Where to Watch the Fireworks in Bellevue
When planning your 4th of July weekend, it's helpful to decide where you're going to watch the fireworks, then, you can start building your 4th of July getaway around the main event. Fortunately, the Bellevue 4th of July fireworks are centrally located at the Bellevue Downtown Park. You'll enjoy walkability to the waterfront, shopping, and lodging.
This year, the beloved Bellevue Family 4th is back to honor our nation's birthday this 4th of July! Gather at the beautiful Bellevue Downtown Park to groove to free live music, feast on delicious food options and food trucks, and watch fireworks synchronized with a live performance from the Bellevue Youth Symphony Orchestra. After the brief hiatus, the production is back and better than ever. For the past 31 years, the City of Bellevue and the Bellevue Downtown Association have produced and perfected the art of the Bellevue Family 4th. This year, the Bellevue Collection is hosting the event and providing free parking after 5 p.m. at The Bellevue Collection properties (Bellevue Square, Lincoln Square North, Lincoln Square South, and Bellevue Place).
Bellevue Family 4th schedule
Family Fun Zone
5:00 PM | Family entertainment, kids area, and more!
Amazon Entertainment Plaza
5:00 PM | Lady A, Blues/Soul
7:00 PM | Laurel Canyon Legacy, Folk/Rock
9:15 PM | Bellevue Youth Symphony Orchestra pre-fireworks performance
9:50 PM | Bellevue Honor Guard, Presentation of Colors Ceremony
10:00 PM | A rendition of The National Anthem by Newport High School
Fireworks Show
10:05 PM | The Eastside's most spectacular fireworks show synchronized to a live performance by Bellevue Youth Symphony Orchestra
10:30 PM | Bellevue Youth Symphony Orchestra post-fireworks performance
Where to stay in Bellevue this 4th of July
One of the best parts about having a holiday weekend is getting away from your house. No home projects, no cleaning, just relaxing and enjoying the summer. Bellevue has some great hotels with pools and easy access to local activities. To help your dollars go the extra mile, avoid third-party fees and get access to the best rates, book your Bellevue hotel using our Book Direct tool.
The Bellevue Collection is offering its Little Summer Getaway that includes a $100 Bellevue Collection gift card for each night guests stay when booked at one of the three on-site hotels (Hyatt Regency Bellevue, W Bellevue, and The Westin). The best thing about this offer is that the eligible hotels are within walking distance of the fireworks, as well as access to the region's best collection of 200 local-to-global shops, over 50 restaurants and cafés, and just a short walk away to parks, gardens, and ziplines.
Fun things to do on the 4th of July Weekend
Now that you've decided where and how to see the fireworks this year, you can start planning out the rest of your 4th of July holiday weekend. Not only does Bellevue have a spectacular fireworks display, but it has so many fun things to do that you and your family will love! From playing on the water to major league sports, Bellevue is serving up major summer vibes.
Day One: Saturday Fun on the Water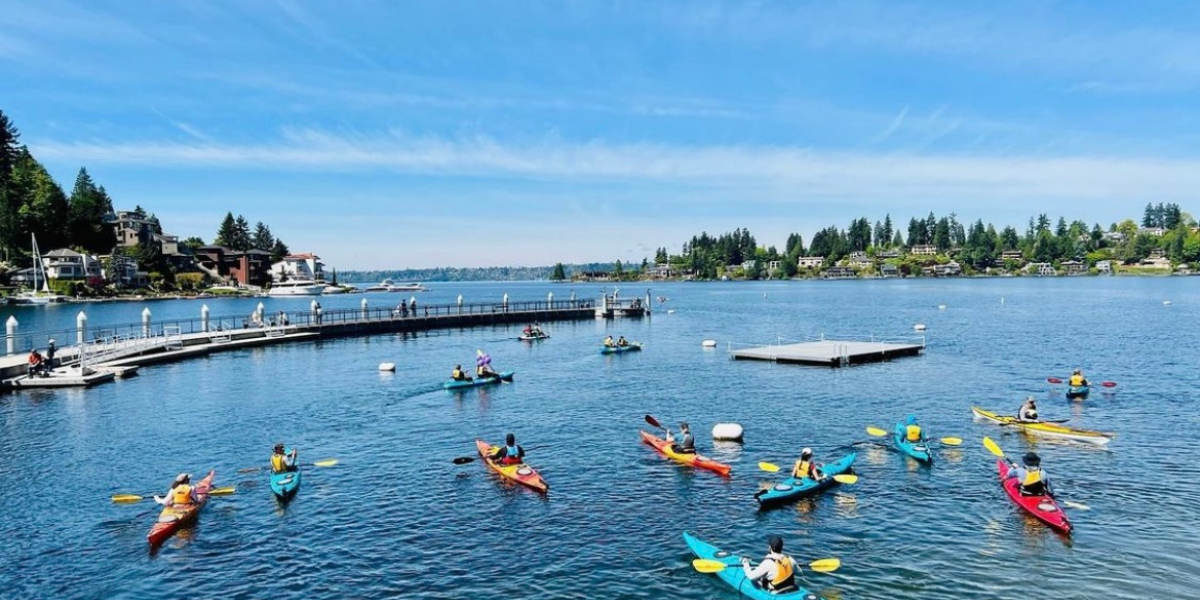 After you check into your hotel, head down Meydenbauer Bay Park to enjoy waterfront access. You can lounge on the beach, walk the pier, or rent kayaks or SUPs at the REI Meydenbauer Bay Boathouse. If you prefer a group experience, REI offers larger group tours through Lake Washington. Once you've had your fill of the sun, head back to the room for a quick rest because the night is going to be filled with activities.
For Dinner, seafood is on the menu! We highly recommend Duke's Seafood for its award-winning chowder and fresh sustainable seafood. The atmosphere is relaxed and fun and is infused with Pacific Northwest vibes. Afterward, take a five-minute walk to Lucky Strike for luxury bowling, arcade games, and delicious cocktails. If you stay out late enough, Lucky Strike turns into a great dance scene where you and your crew can cut loose. To get a feel of both, sit down with Nelson as he dines at Duke's Seafood, and watch Rashad play at the Lucky Strike arcade on the Vue.
Day Two: Sunday Brunch and Baseball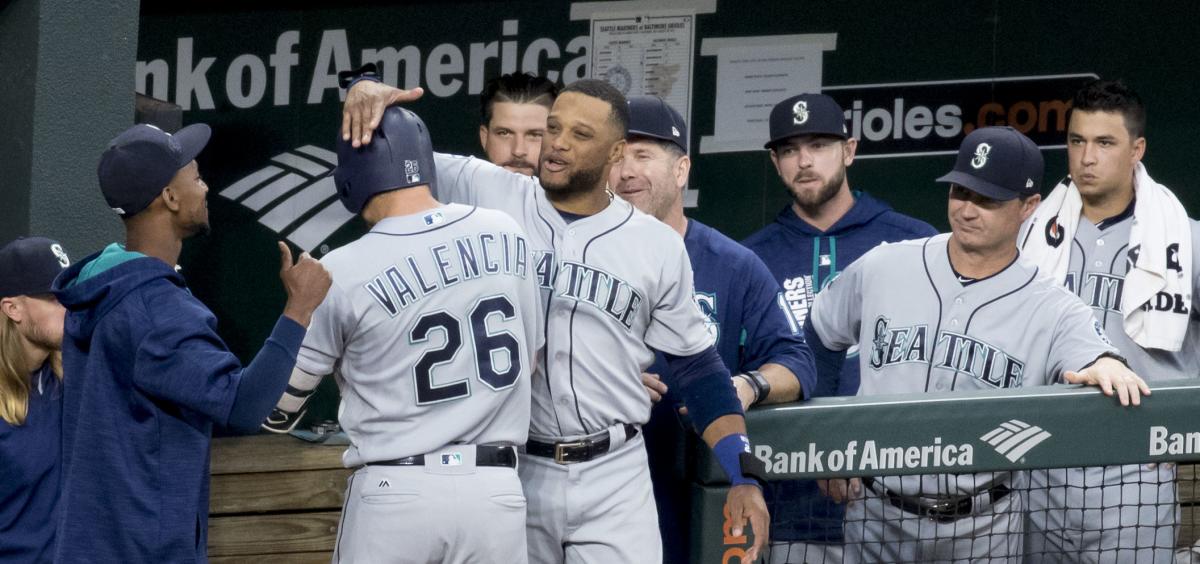 Sunday is for sleeping in, but not too late because there's lots of fun to be had! For a super chic and expertly crafted brunch, we recommend The Lakehouse. The Executive Chef and owner, Jason Wilson, is a James Beard Award Winner and has an incredible staff that put their hearts into their work. His team makes you feel so welcomed and special, that you might not want to leave. The atmosphere is bright and stylish in the warmest way possible, and it's as if you're staying at a friend's fabulous lake house and being served amazing food.
A summer visit to the Puget Sound Region wouldn't be complete without a Mariners Baseball game. The cool breeze from the water, the music, garlic fries, and lemonade make Mariners games a favorite summer pastime amongst locals. Now, you get to experience it for yourself! Head over to T-Mobile Park to watch them play the Oakland A's and get a cool hat while you're at it. All kids 14 and under can run the bases at T-Mobile Park after the game! Be sure to get your tickets soon before they sell out.
Day Three: Monday 4th of July!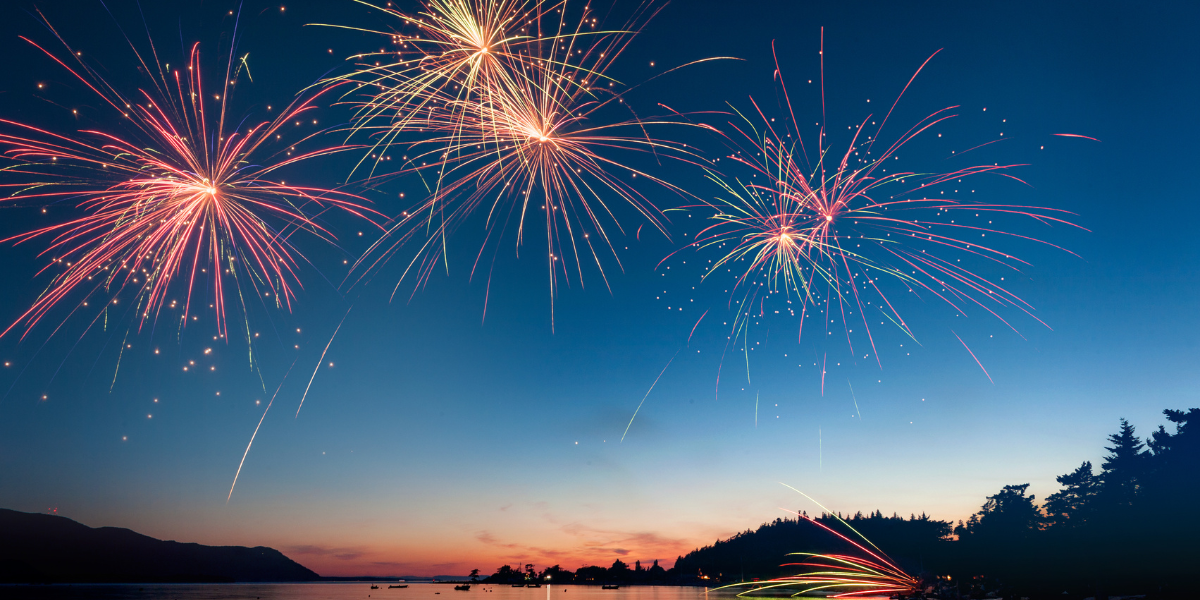 You've had an action-packed weekend, now it's time to soak in Bellevue's natural beauty and relax before the big night. Head over to the Bellevue Botanical Garden for a serene walk through the Pacific Northwest-inspired gardens. The garden is free to the public and is one of the loveliest places to visit in Bellevue. Experience this 53-acre area that includes display gardens, meadows, wetlands, and forests. Some favorite gardens include the Ravine Experience, which features a suspension bridge over a pristine old-growth forest, and the Yao Japanese garden.
Now, it's time for the big show! For the fireworks, you can head over to Bellevue Downtown Park for the Bellevue Family 4th celebration, or you can elevate your 4th of July experience with Ascend Prime Steak & Sushi's 4th of July Anniversary Part.  Ascend cordially invites you to witness the dazzling fireworks show at eye level, while indulging in a spectacular culinary journey. Their next-level hospitality team will be on hand to serve both classic favorites and exciting new dishes across five culinary stations, offering a sumptuous spread of 20 menu items. With live music from DJ Murta and interactive culinary and cocktail demonstrations, the evening promises to be a feast for all senses. Don't miss out on the marquee photo moments to capture the memory, and toast to the spirit of the day with a complimentary champagne toast. Helmed by the winners of 425 Magazine's 2023 Best Chef and Best Bartender in the Best Restaurant categories, this all-inclusive event blends exquisite cuisine with the unparalleled service and exceptional experience that Ascend has been providing for half a decade. Make this 4th of July a night to remember!
Happy 4th of July from Visit Bellevue!
Whatever you decide to do, we hope you are safe and having fun. The beautiful city of Bellevue offers a safe and clean environment for people and families of all kinds to celebrate this nation's birthday in peace. Happy 4th of July!