Welcome to the vibrant heart of the Pacific Northwest – Bellevue, the summer haven tucked between the shimmering waters of Lake Washington and Lake Sammamish. From serene lakes to mountain peaks, Bellevue serves as the ultimate launchpad for your summer adventure, where every path leads to a new discovery.
Our city comes alive in the summer, bathing in glorious sunlight that banishes the months of winter clouds. Summer in Bellevue is the perfect blend of warm days and cool evenings, with average daytime highs around 73-80 degrees and low humidity. Pack your sunglasses and sunscreen and prepare for some unforgettable summer fun.
Summer Events in Bellevue
In Bellevue, each turn of the calendar brings with it a cascade of captivating events that blend tradition and innovation in the most delightful ways. Embark on a journey of exploration and celebration through the various festivals, outdoor movies, music series, and the Bellevue Family 4th event. Engage with the vivacious local community, as each event is a spectacle of creativity and camaraderie that paints a lively picture of Bellevue's vibrant cultural tapestry.
Celebrate Independence Day at the Bellevue Family 4th
Bellevue's Independence Day celebration is a feast for the senses, with the beloved Bellevue Family 4th event taking center stage. Hosted in Downtown Park by the Bellevue Downtown Association and various local sponsors, this long-held tradition invites attendees to revel in complimentary live music, engage in diverse activities, and savor the flavors of assorted food trucks. As the sun dips below the horizon, spectators are treated to a spectacular fireworks display that paints the night sky with bursts of vibrant colors. Check out our complete guide for an unforgettable 4th of July in Bellevue. Make this Independence Day memorable at Bellevue's Family 4th - the quintessential summer event, brimming with community spirit and awe-inspiring spectacle.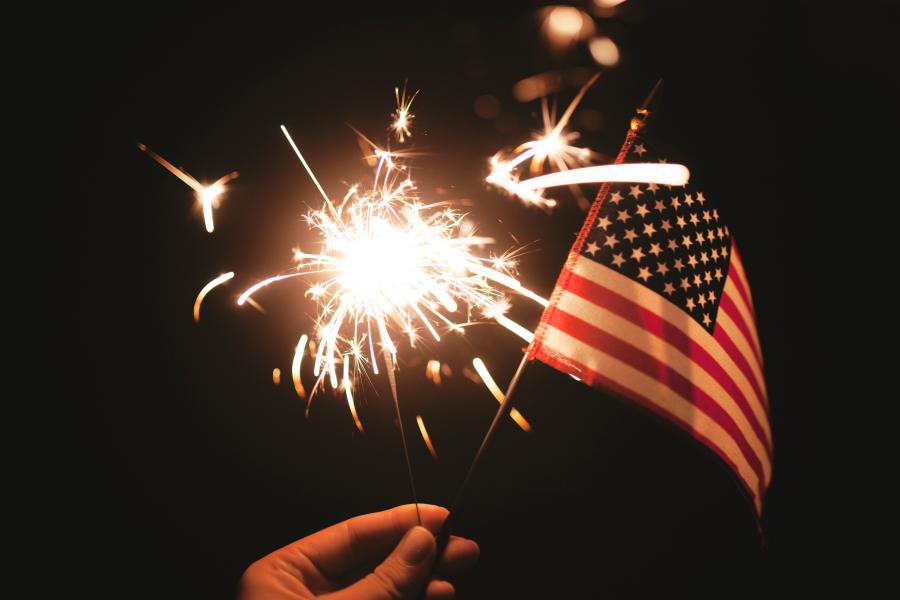 Be a Part of the Cultural Canvas at BAM Arts Fair
Step into the kaleidoscope of creativity that is the BAM Arts Fair. It's not just an event; it's a celebration of artistic expression. Wander among the stalls displaying the works of over 300 artists, relish the live performances, and sample culinary delights from our food trucks.
Dates: July 28, 29 & 30, 2023
Locations: Bellevue Square, Main Fair Site
Time: Friday - Saturday, 10am - 9pm, Sunday, 11am - 7pm
Feel the Rush at SeaFair Weekend
Experience the vibrancy of a Pacific Northwest summer festival, the Seafair Weekend. A tradition beloved by locals and visitors alike, this festival brings the best of boating, air shows, and a lively atmosphere. Come, be a part of this joyful summer holiday.
Dates: Friday, August 4th - Sunday, August 6th
Location: Genesee Park and Lake Washington:  4316 S Genesee St, Seattle, WA 98118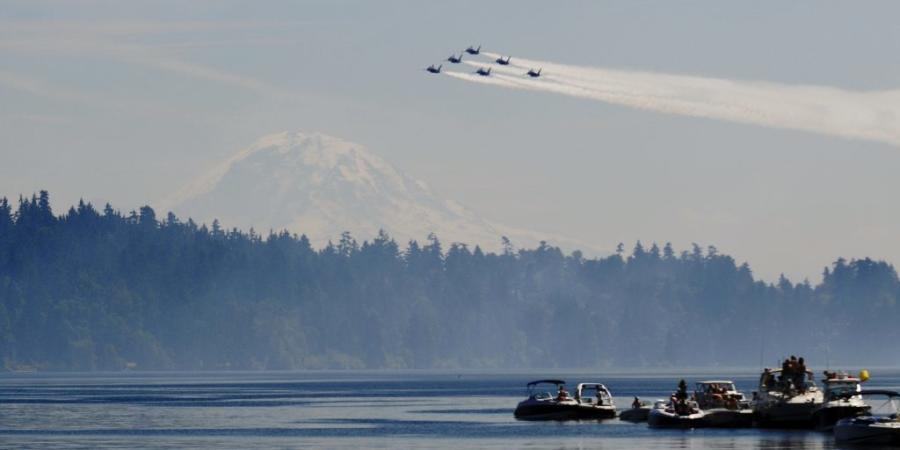 A Taste of the Harvest at Bellevue Farmers Markets
For fresh, locally sourced produce, there's no better place than Bellevue Farmers Market or the Crossroads Farmers Market. Open throughout the summer, they offer a range of fresh fruits, vegetables, and unique local artisan products. Why not pick up some ingredients for a picnic?
Crossroads Farmers Market
Tuesdays, Noon – 6:00 pm | June 6– September 26, 2023
East Parking Lot – 15600 NE 8th St 

Bellevue Farmers Market
Thursdays, 3-7 pm
Bellevue Presbyterian Church – 1717 Bellevue Way NE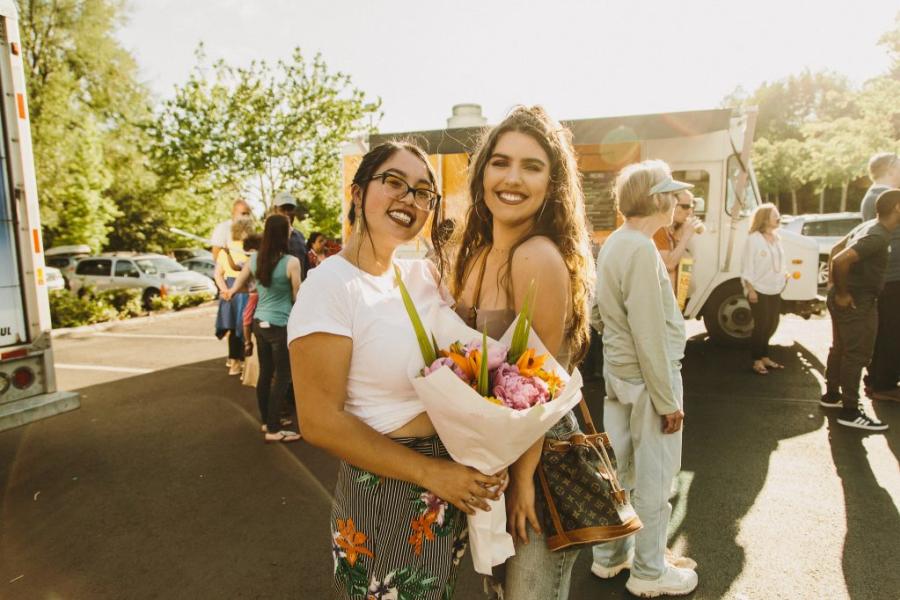 Summer Activities
Summer in Bellevue is a season of endless possibilities, a time where the city transforms into an expansive playground under the golden sun. Whether you're seeking adrenaline-fueled adventures, serene leisure by the lake, palate-pleasing exploits, or artistic immersion, Bellevue has it all. Explore a myriad of activities that strike a harmonious balance between relaxation and excitement, allowing you to craft your own unique summer narrative, interwoven with the magic of Bellevue.
Unleash Your Adventurous Spirit with REI Boathouses
A world of water-based fun awaits you at the REI Boathouses located at the stunning Enatai Beach Park and Meydenbauer Bay Park. It's time to make a splash! Rent a stand-up paddleboard, kayak, or canoe, and navigate the serene waterways of Bellevue. Feel the water glide beneath you and the warm sun above as you soak up the breathtaking lakeside views. Check out our full guide to the REI boathouses for more information.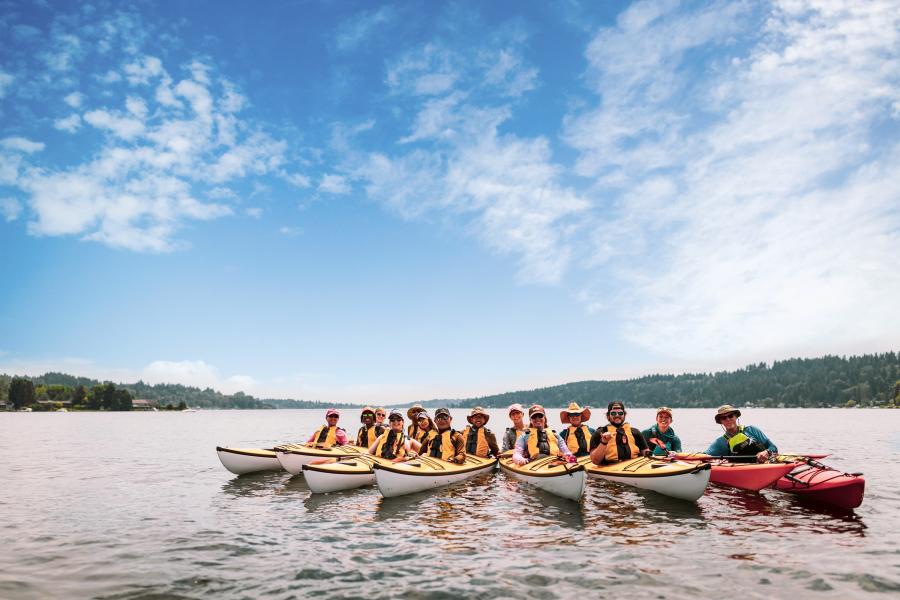 Experience a Movie Under the Stars
What's summer without a night under the stars? Every Tuesday and Thursday evening from mid-July to late August, our city parks turn into magical open-air movie theaters. Secure your spot at Downtown Park or Crossroads Park, and let the silver screen transport you to different worlds. Remember to enjoy pre-movie entertainment and treats from our local vendors.
Downtown Park | Tuesdays, July 18-August 22 at 7:00 PM
Crossroads Park | Thursdays, August 3-24 at 7:00 PM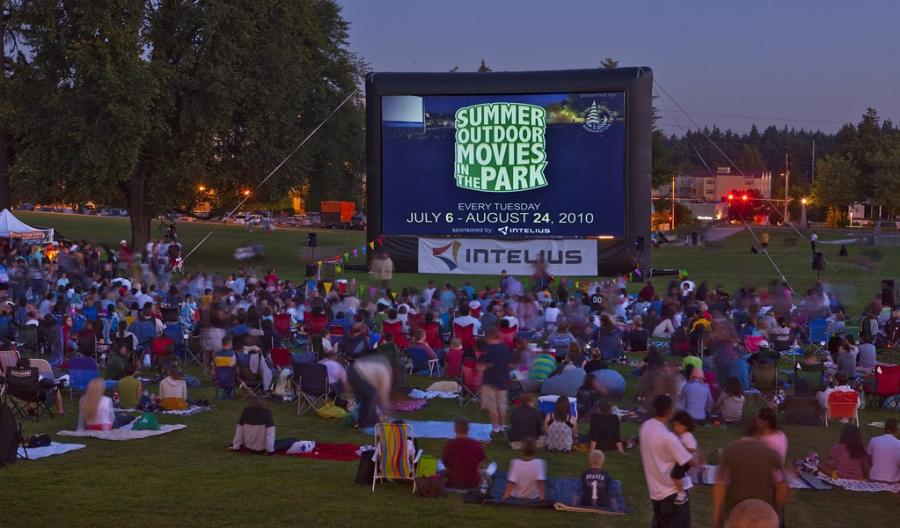 Embrace Leisure by the Lake
Grab your beach towel, bucket, floaty toy, and sunscreen, then head to one of Bellevue's beautiful beach parks on the shores of Lake Washington or Lake Sammamish.  Enjoy the sandy beaches, swimming docks, play areas, and picnic tables that set the scene for a leisurely summer day.

Savor Summer's Sweetness at Bellevue's Farms
Head to one of our blueberry farms, like Larsen Lake, for a fun day of picking fruit! Blueberry season is typically from mid-July to early September, however, the season varies with climate conditions. Don't want to work for your fresh fruit? Try a delicious berry sweet treat from the French Bakery instead.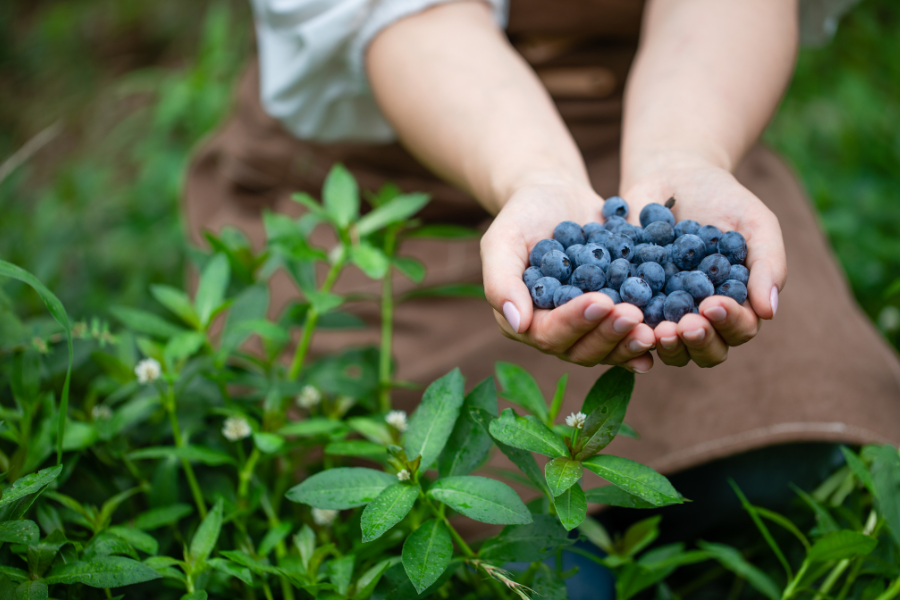 Conquer the Trails
Here in the PNW, there are so many outdoor adventures and hikes to conquer. Some of the most popular hikes in the area include Twin Falls, Rattlesnake Ledge, Mailbox Peak, Mount Si, and Poo Poo Point. Each trail offers a unique perspective of our beautiful state and the satisfaction of a summer day well spent. For more hiking inspiration check out these four incredible Bellevue hikes in our latest edition of Aspire.
Feel the Beat with Bellevue Beats & Bites Music Series
Summer is the season of rhythm in Bellevue. The Bellevue Beats & Bites Music Series, hosted by the Bellevue Downtown Association, features free outdoor performances that create a lively atmosphere in the heart of the city. Lunchtime concerts will be held on Wednesday and Friday. Thursdays will host an evening concert featuring a beer garden and food trucks. 
Dine with a View
Raise a toast to summer at Ascend Prime Steak & Sushi or Daniel's Broiler, where the dining experience is complemented by spectacular views of downtown Bellevue, the Olympic Mountains, and beyond. Watch our Culinary Ambassador, Nelson Yong, as he dines at Ascend Prime Steak & Sushi on The Vue.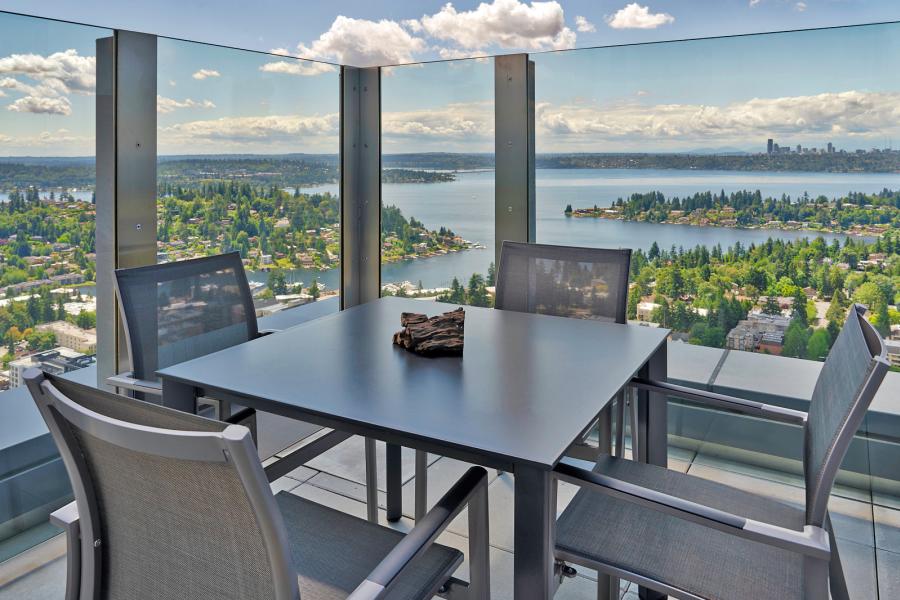 Embark on a Cycling Adventure
Traverse the scenic beauty of Bellevue on two wheels. The Lake to Lake Greenway Trail offers an unforgettable biking journey, connecting Lake Sammamish to Lake Washington, through wetlands, forests, and historic farms. Watch Kara as she rents bikes and tours the East Lake Sammamish trail.
Unleash the Sommelier within at Woodinville Wine Country
No summer is complete without a wine-tasting escapade! With over 118 wineries and tasting rooms, plus 14 microbreweries, distilleries, and cideries, Woodinville Wine Country is your destination for palate-pleasing adventure. Catch a concert at Chateau St. Michelle, and be sure to take advantage of our incredible Woodinville Wine Passport that offers great deals from some of the leading wine tasting rooms.
Al Fresco Dining in the Heart of Bellevue
Discover Bellevue's culinary scene at its vibrant best with Al Fresco dining. Feel the summer breeze while savoring a diverse array of dishes, all enjoyed in the open air. Each bite will tell you a story about Bellevue's culinary diversity. For a complete guide to Al Fresco Dining in Bellevue, check out our Insider's Edge post that details participating restaurants by neighborhood.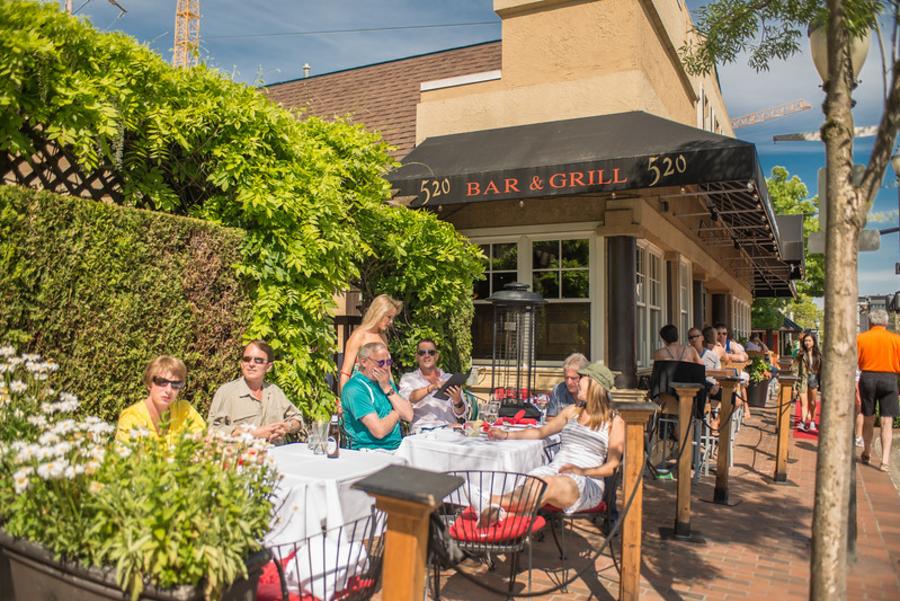 Tee Off in Style at The Golf Club at Newcastle
The Golf Club at Newcastle offers not just a round of golf, but an experience with panoramic views of Lake Washington, Mt. Rainier, and the Seattle skyline. And for a unique spin on the sport, try FootGolf at Crossroads Par 3 – it's golf, but with a soccer twist! Watch Mr. Little on The Vue as he enjoys a special day at the Golf Club at Newcastle.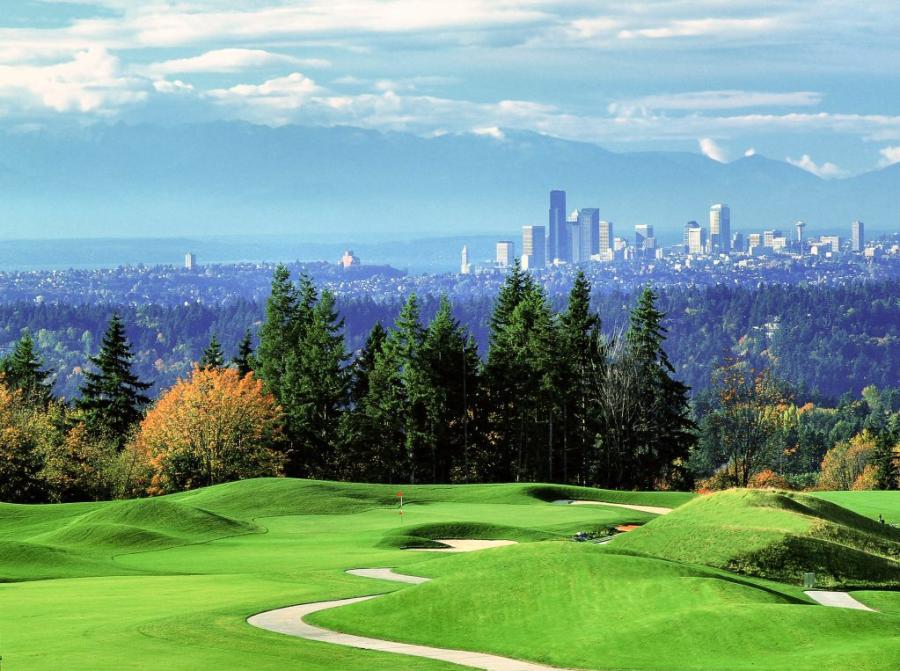 Bask in the Beauty of Bellevue Botanical Garden
Explore the serene environment of Bellevue Botanical Garden. With gardens, meadows, suspension bridges, waterfalls, and forests, it offers a tranquil escape within the city. Research the gardens and learn more about all the delights the in our comprehensive guide to the Bellevue Botanical Gardens.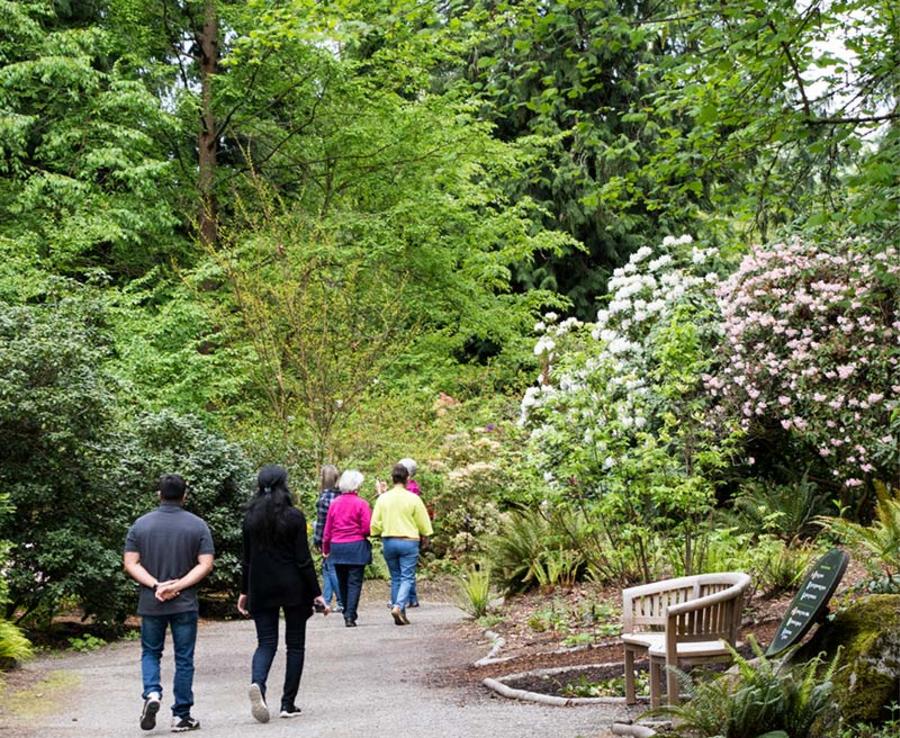 Indulge in Luxury Shopping at The Shops at the Bravern
 The Shops at the Bravern is not just a shopping destination; it's an experience. With high-end brands and dining options, it's the perfect place to indulge yourself after a day of summer exploration. Be sure to check out the cuts and fine wine at John Howie Steak and finish with some delicious cupcakes and crisp champagne at Café Trophy. Check out Emma on The Vue as she explores the Shops at The Bravern
Unforgettable Summer Day Trips
The scenic allure of Bellevue extends far beyond its city limits, serving as a gateway to an array of day-tripping adventures. From the breathtaking heights of Mt. Rainier to the tranquility of Snoqualmie Falls, and the thrilling swirling currents of Deception Pass, embark on some of  these unforgettable journeys when visiting Bellevue. Every destination is a treasure trove of natural beauty and charming locales, ready to whisk you away from the urban humdrum to spaces where nature's grandeur reigns supreme.
Go Beyond the City Limits to Deception Pass
Take a break from the urban pulse of Bellevue and head to the iconic Deception Pass State Park. Let the captivating views take your breath away and explore the charming local town of Anacortes. With Bellevue as your base, the wonders of Western Washington are right within your reach.  Check out our complete guide to day tripping to Deception Pass State Park and watch our Outdoor Ambassador, Kara, enjoy the perfect day visiting on The Vue.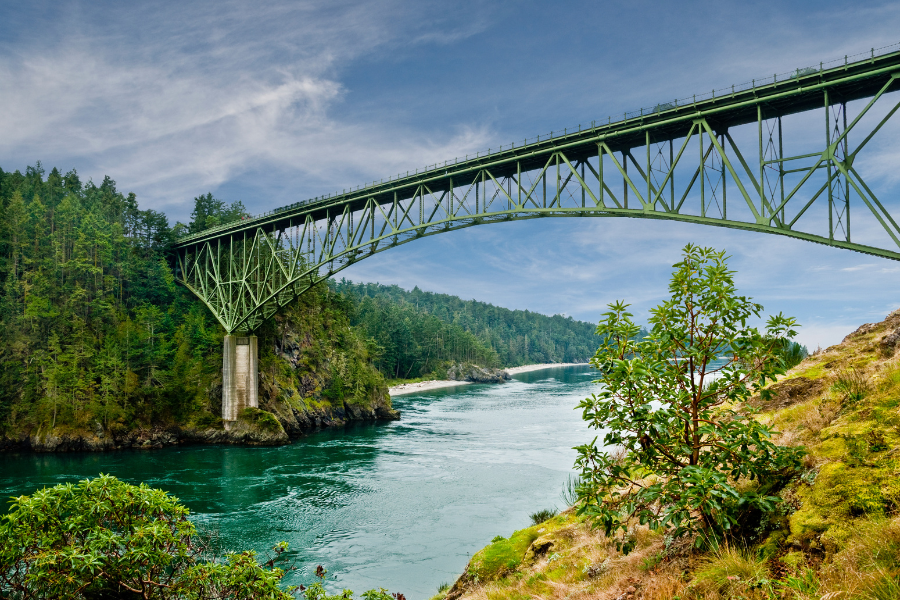 Delight in the Majestic Snoqualmie Falls
Swap the city's energetic rhythm for the tranquil Snoqualmie-North Bend area, the quaint mountain towns immortalized by the cult classic TV series, Twin Peaks. The trip's crown jewel is the awe-inspiring Snoqualmie Falls, standing tall at 270 feet. Choose to hike down to feel the falls' mist on your skin or elevate or take the view in while you eat lunch at Salish Lodge which overlooks the falls. Check out Kara's incredible Snoqualmie Falls Day Trip on The Vue and see what the adventure is like before you go.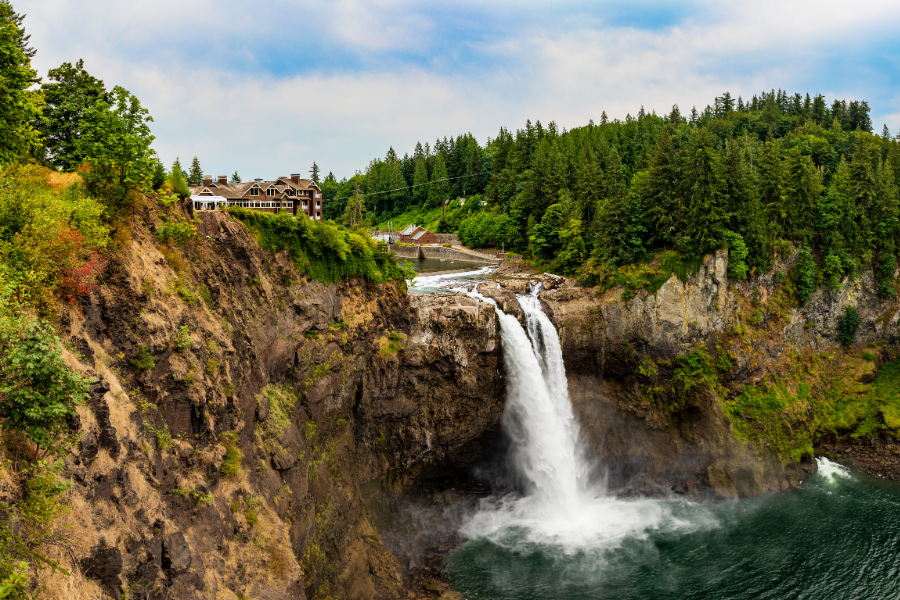 A Day Trip to Mount Rainier
As the highest mountain of the Cascade Range of the Pacific Northwest, Mount Rainier is perfect for an unforgettable day trip, only a two-hour and 20-minute drive away from Bellevue!
We recommend hiking Paradise or Sunrise for moderate trails. Or, you can go to Crystal Mountain Resort and get tickets for their scenic 8-passenger ride on the Mt. Rainier Gondola. The gondola takes you 2,500 feet to the summit where you'll want to have your camera ready for breathtaking views of Mount Rainier and the Cascade. End your day with dinner at Summit House, Washington State's highest-elevation restaurant.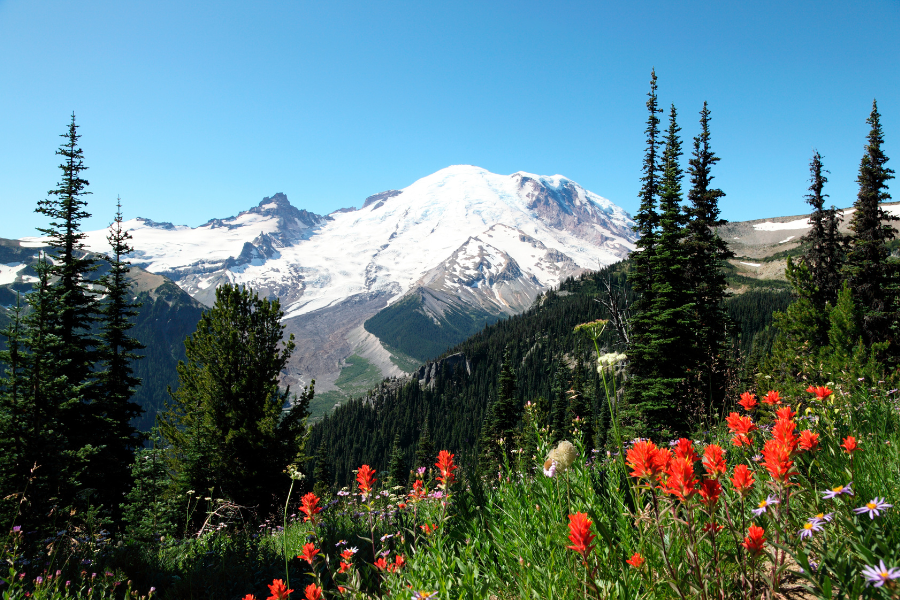 See you this Summer!
Bellevue is more than a city; it's your summer playground, waiting to be explored.  Make the most of your summer and seize the day to create your own unforgettable PNW summer story. By booking your summer getaway in Bellevue, WA, you'll get to experience our famed summers and experience the best of Western Washington. Enjoy every sun-kissed moment in Bellevue!