American Craft Beer Week, the annual springtime salute to small and independent craft breweries, returns May 16-22. This year's rallying cry is "Turn your beer world upside down"— a nod to the freewheeling spirit that craft breweries are known for. Visit Bellevue invites all beer lovers to join in the celebration by visiting some breweries in and around Bellevue.
Bellevue, WA- Craft Beer Haven
Washington State is a craft brew lover's dream state. With a whopping 428 craft breweries, Washington ranks as the 5th state with the most craft breweries. Not only does Washington have a ton of craft breweries, but it produces tons of hops… 84,608.2 tons to be exact. According to those 2021 figures, Washington is ranked as the United States' largest producer of hops. Nationwide, the number of craft breweries now exceeds 9,100 breweries. Not only do these small and independent breweries provide tasty craft beverages, but they've revitalized neighborhoods while also generating more than 400,000 jobs, with nearly 14,000 directly at breweries and brewpubs. This American Craft Beer Week, we've made it easy for you to appreciate Bellevue craft breweries. If you're planning a craft beer tour or enjoy beer tastings and craft breweries, Bellevue, Washington is the perfect basecamp for your craft beer adventure.

Puget Sound Craft Beer Passport
Delicious flavors and crafted suds await you here in the Bellevue area. There are more than enough craft breweries to choose from throughout the region, and we want to encourage you to explore your options. But before setting off on your adventure, you'll need your Puget Sound Craft Beer Passport. The passport allows you to keep track of the breweries you've visited on your mobile device. The first 100 users to visit 12 of the participating locations can receive a free Puget Sound Beer Passport pint glass. Simply sign up, get your mobile pass, receive your confirmation text, and check in!

Top six breweries in Bellevue
Located in Kind County, Bellevue is within a 10-mile radius of over 100 craft breweries. To keep you from getting overwhelmed, we created a list of the best craft beer breweries in Bellevue based on Yelp ratings, Google Reviews, and accessibility from Bellevue.
Top Six Breweries in and near Bellevue
Address: 1820 130th Avenue NE #2, Bellevue, WA 98005
Phone: (425) 497-8686
2. Resonate Brewery + Pizzeria
Address: 5606 119th Ave SE, #A, Bellevue, WA 98006
Phone: (425) 644-3164
Address: 500 Uptown Court, Suite 210, Kirkland, WA 98033
Phone: (425) 822-3455
Address: 14679 NE 95th Street, Redmond, WA 98052
Phone: (425) 881-3020
Address: 1875 NW Poplar Way, Issaquah WA 98027
Phone: (425) 961-0854
Address:14950 NE 95th St
Redmond, WA  98052
Phone: (425) 658-3644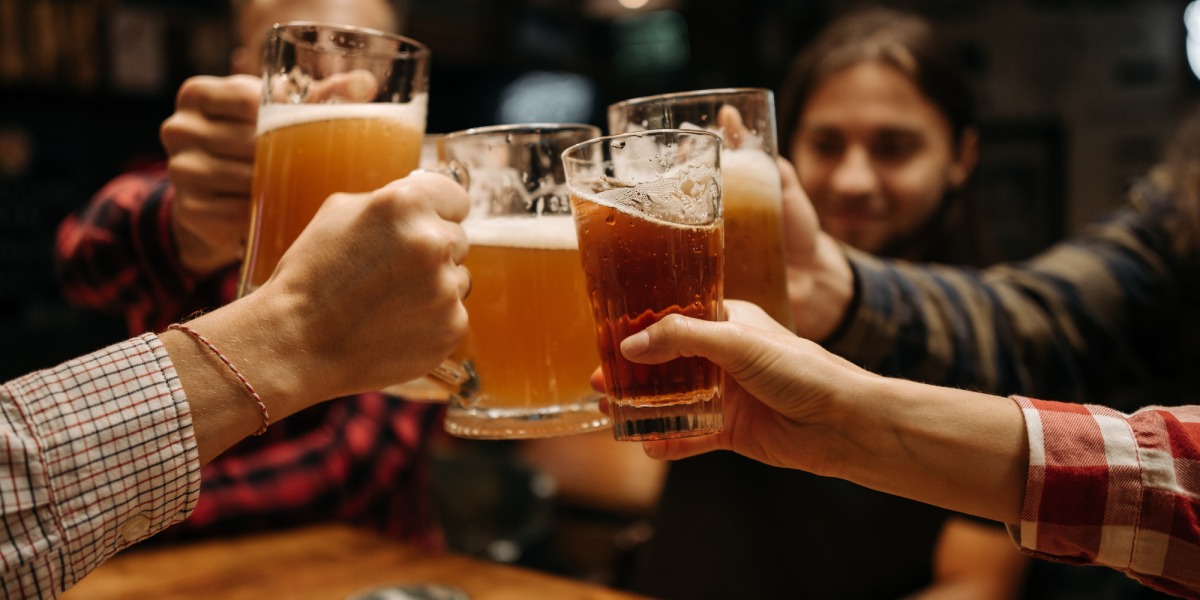 As always, we encourage you to drink responsibly and to adhere to local, state, and federal laws while drinking. Drinking is prohibited to any consumer under the age of 21 years of age. When planning your craft brewery tour, it's highly advised to secure a designated driver or explore our transportation options. We hope you enjoy yourself and be safe on your Bellevue craft brew adventure!