Bellevue may be a business hub, but it's also a prime place to bring the whole family for some leisure time. Spring Break is a great excuse to explore Bellevue and the beauty of the surrounding area.
---
Bounce Around Town
From toddlers to teens, fun activities are close at hand. Spend a morning at KidsQuest Children's Museum perfect for stimulating those early childhood minds and bodies with interactive climbing and water exhibits, an art studio and learning lab, plus hundreds of classes each year. At Mox Boarding House, it's easy to engage in a little old-fashioned fun. Borrow a game (and an associate to explain the rules if the game is unfamiliar) and head to the adjoining restaurant where large tables offer plenty of space for gaming and noshing.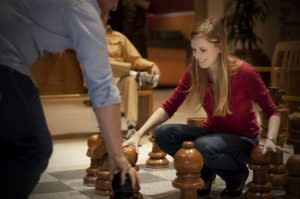 Kids love the life-size chess pieces at Crossroads Bellevue. Challenge them to a game on the giant board or pull up a seat at one of the many surrounding tables for a regular-sized chess game. Crossroads also features a carousel, a soft-play playground at WiggleWorks Kids, Alter Ego Comics, and everything from board games to brain teaser puzzles at Uncle's Games. Across the parking lot, drop in at Stone Gardens, one of the finest climbing facilities in the region with more than 21,000-square feet of climbing terrain suitable for all ability levels. There is even a climbing "ship" for the littlest climbers.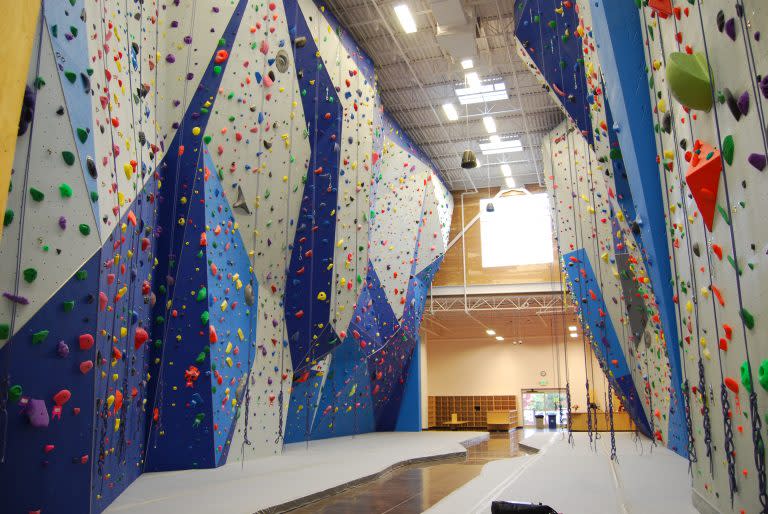 Lincoln Square is a one-stop pop for entertainment from arcade-style games at Power Play to bowling at Lucky Strike Lanes. Catch a movie at the traditional theater upstairs or watch in style at Cinemark in Lincoln Square South featuring back rocker chairs and dining services. Bellevue Square, across the street features all of the shopping you can imagine plus the Kid's Cove play area for little tykes and a game area that includes Jenga, beanbag toss and giant chess. At Bellevue Arts Museum, peruse the exhibitions or get crafty with the kids on Saturdays during the free weekly sessions from 1-3 p.m.
Explore Further Afield
Nestled against the Cascade Mountain foothills about 35 minutes east of Bellevue, scenic Snoqualmie Valley is a worth a day trip. A family-friendly itinerary is available at savorsnoqualmievalley.org with recommended stops from Duvall to North Bend beginning with a warm beverage from Duvall Coffeehouse and a baked treat at Grateful Bread. Permanent art installations dot McCormick Park along the Snoqualmie River. Ten minutes south in Carnation, a 500-foot suspension footbridge spans the river at Tolt-Macdonald Park leading to miles of forested trails.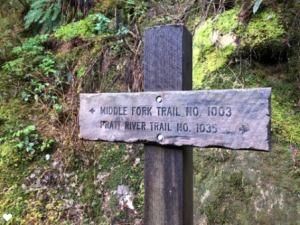 Lunch options range from a sandwich or hot slice of pizza at Blake's Pizza, a full menu of comfort food and locally brewed beers at Snoqualmie Brewery and Taproom, to organic grab-and-go items at Heirloom Cookshop in downtown Snoqualmie.
Spend the afternoon exploring how railroads changed the landscape of the region at the Northwest Railway Museum, including a two-hour round trip train ride on Saturdays and Sundays, April through October. Since kids possess a keen sense of sugar-radar, they'll likely march you right across the street to Snoqualmie Falls Candy Factory for a treat or three necessitating a whirl through Tollgate Farm Park in North Bend to burn off the excess energy.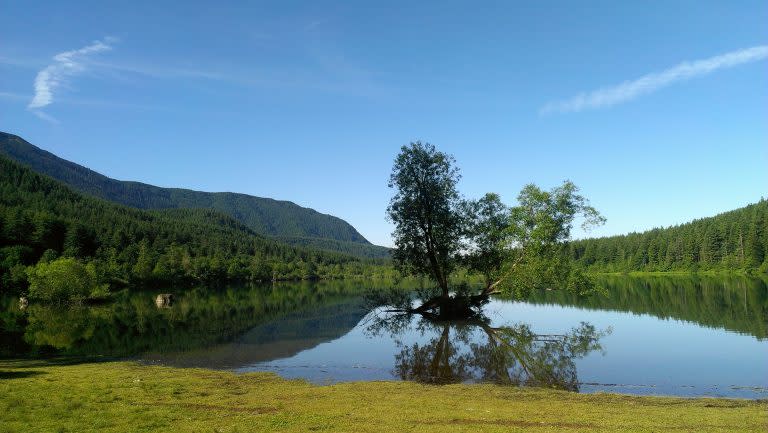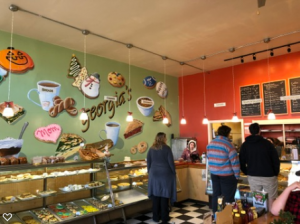 Or start the day in reverse with a legendary maple bar or savory slice of quiche at Georgia's Bakery in North Bend before heading up the trail to Rattlesnake Ledge – a steep but relatively short hike with big views at the top. Reward those hikers with an old-school burger or ice cream at Scott's Dairy Freeze Ice Cream in North Bend or a slice of cherry pie at Twede's Café made famous in the cult classic television show "Twin Peaks."
If there is only time for one stop, don't miss iconic Snoqualmie Falls visible from the top at the Salish Lodge or a quick hike to the bottom with views back up at the falls. During spring, it should be roaring with recent snowmelt.
Images courtesy of Crossroads Bellevue and Stone Gardens.  Rattlesnake Lake by Kaitlyn Brajcich.