Bellevue is the perfect adventure base camp for exploring Washington's National Parks. This four-day itinerary includes all three parks and a full day in Bellevue, WA.
Western Washington has so much to explore, that travelers might feel pressed for time when trying to see it all. But fret not, you can see it all! Especially, if you're looking to explore the amazing National Parks of Washington State. Luckily, Bellevue, Washington, is centrally located near Washington's three National Parks: Mount Rainier National Park, Olympic National Park, and North Cascades National Park. With easy access to highways and corridors, Bellevue is an adventurer's dream.
Travelers base camping in Bellevue don't have to choose between one park or the other, they can enjoy all three with comfort and ease. From exploring the stunning rainforests of the Olympics, to gazing at the sparkling lakes of the Cascades, then climbing the magnificent heights of Mount Rainier, this four-day itinerary will show you why Bellevue is the perfect base camp for exploring Washington's National Parks.
Why is Bellevue the ideal base camp city?
This itinerary gives visitors a guide to exploring Washington's National Parks with the convenience of having an exceptional base camp city. When planning your Washington National Parks Tour, It's important to choose a base camp city to recoup and operate out of.  A base camp allows you to explore the region without the burden of multiple hotel reservations and hauling your luggage around. During your downtime, you'll have access to Bellevue's most delicious cuisine, comfortable hotels, and premier shopping districts.
As a city, Bellevue checks a lot of logistical boxes; it's centrally located, safe, clean, walkable… but, it's so much more! Bellevue is home to old-growth forests, wetlands, beaches, trails, botanical gardens, and plenty of activities to keep visitors entertained.
As your base camp, you'll be able to overnight in Bellevue throughout this itinerary while having a full day to explore the city.
Day 1
107 miles from Bellevue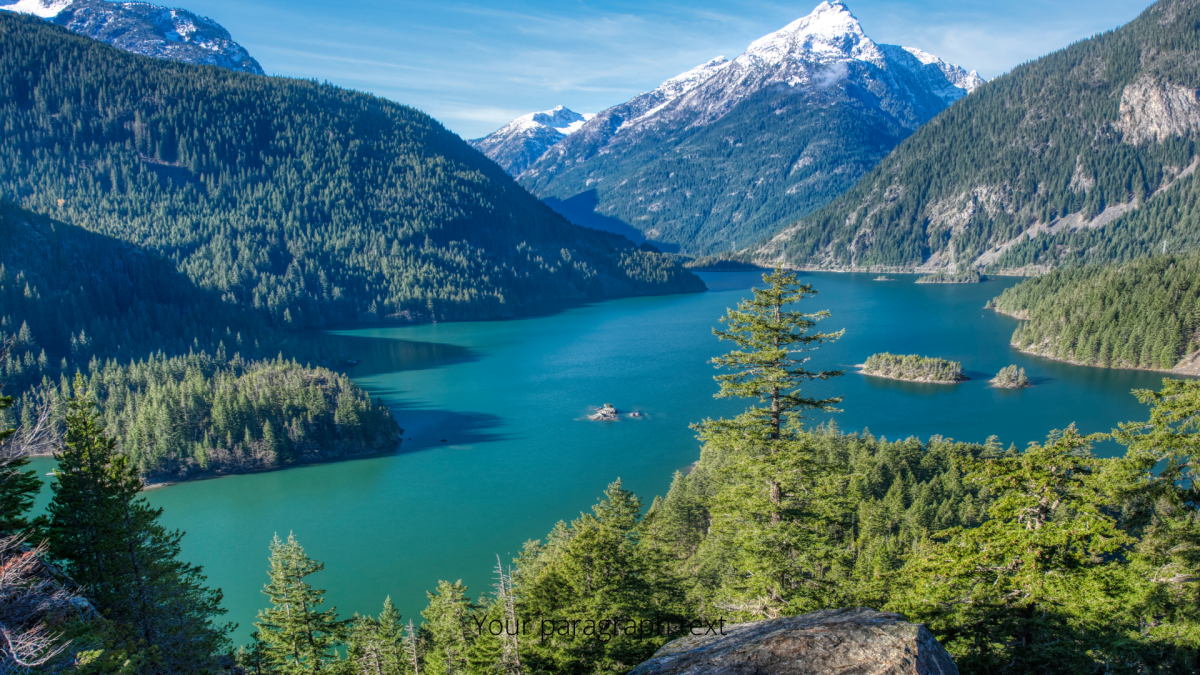 Home to hundreds of glaciers and lakes, the North Cascades National Park is a breathtaking alpine landscape that beckons adventurers. The North Cascades Park is varied and offers visitors a variety of options to enjoy the terrain, including hiking, boating, fishing, and horseback riding. Be sure to check out the turquoise hues of Diablo Lake and the towering Mount Baker.
Day 2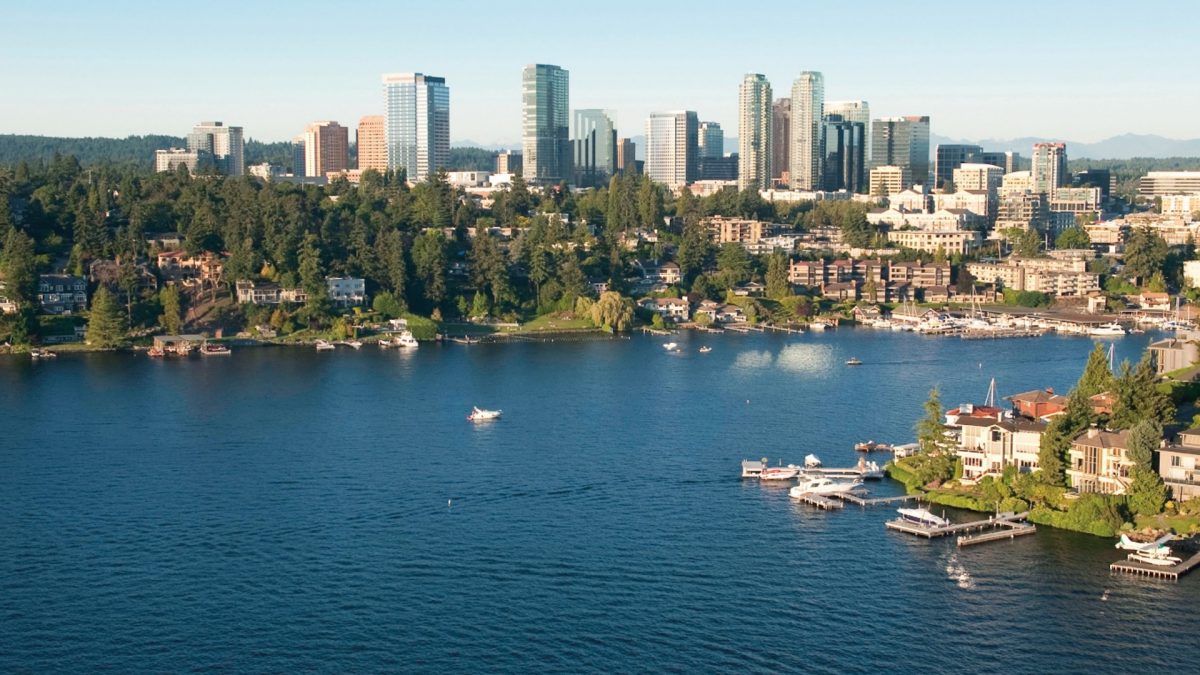 You've completed the first leg of your trip, and now it's time to refuel and enjoy some urban comforts. Bellevue is home to an impressive culinary scene that you must take advantage of while you have the time. We suggest starting your day off at Eques for breakfast or The Lakehouse for Brunch. After, stroll over to the Bellevue Arts Museum where you can slow down and view contemporary art at your own pace. Now that your pancakes have settled and you've soaked up some culture, walk over Meydenbauer bay park (just 8-minute). Once there, head over to the REI boathouse for some kayak or paddleboard rentals to explore Lake Washington on. Now that your appetite is worked up, head to Molly Moons for some well-deserved homemade ice cream before heading back to your hotel to decompress. For dinner with a view, check out Ascend Prime Steak & Sushi or Seastar Restaurant & Raw Bar for some delicious seafood.
Day 3
114 miles from Bellevue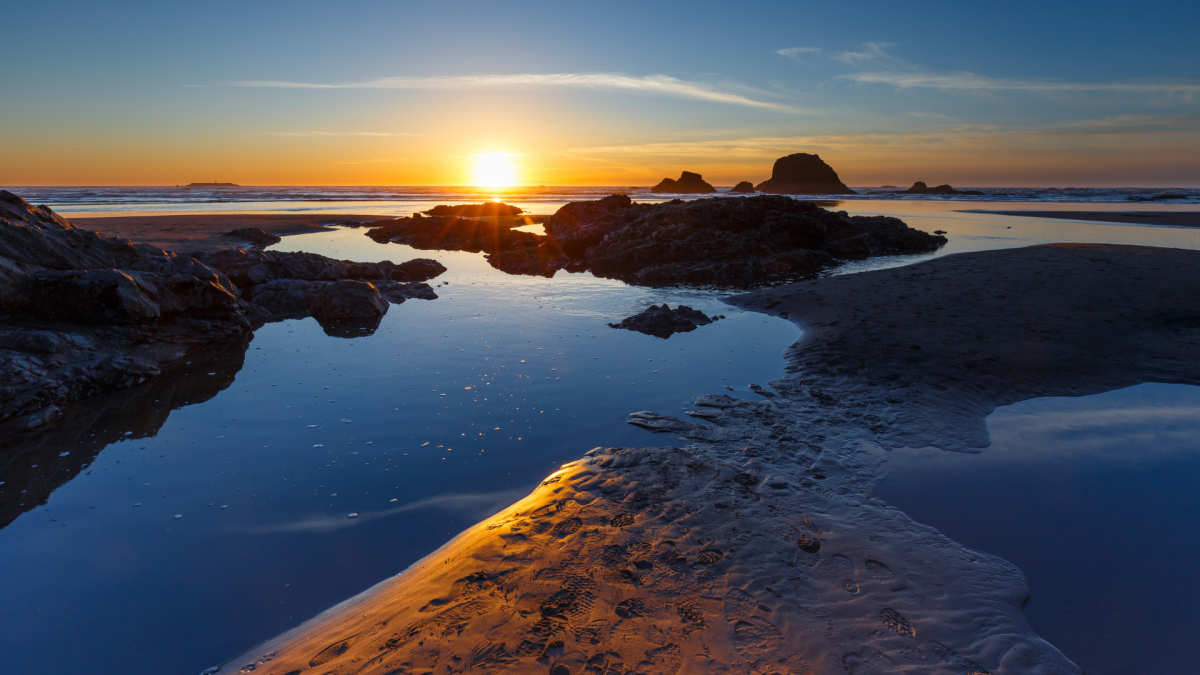 Buckle up and prepare to witness the rich mosaic of natural beauty and cultural history that is Olympic National Park. The one-million-acre park is home to severely distinct ecosystems such as coastlines, rainforests, and glaciated mountains. There are many tours and day hikes that visitors can partake in. We highly recommend tide-pooling or a ranger-led hike. The Olympic National Park is great for discovery, and there is something for everyone!
Day 4
102 miles from Bellevue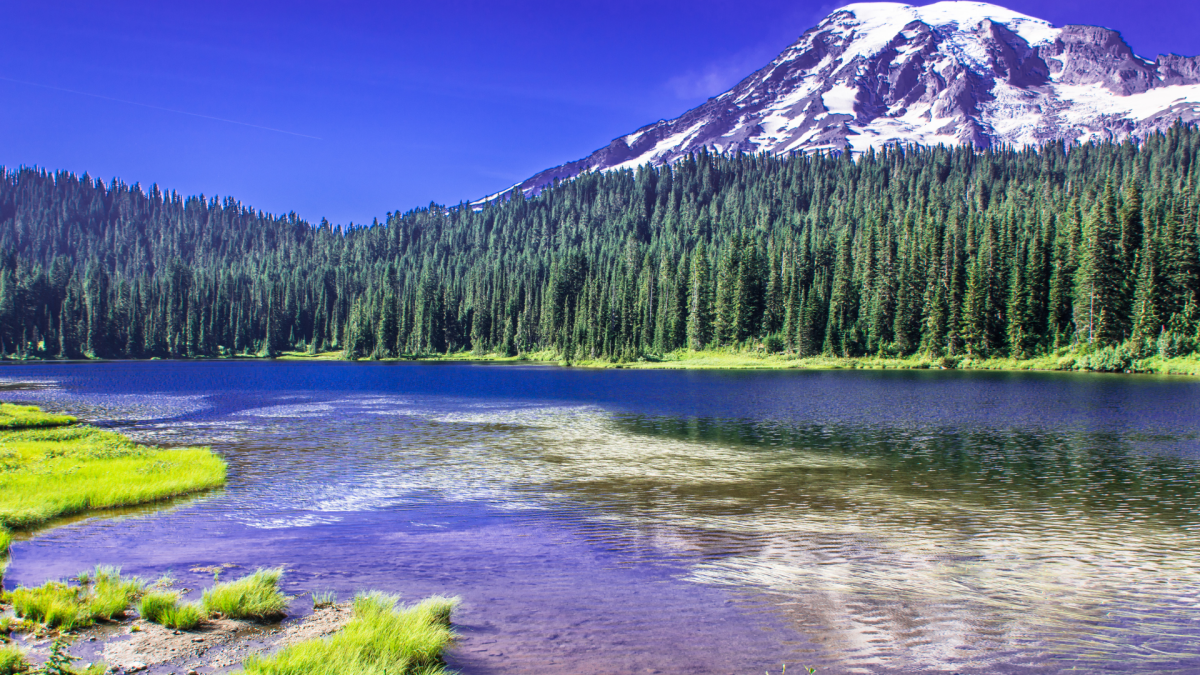 Truly iconic, Mount Rainier is the must-see rock star (ha ha) of Washington state. The peak ascends 14,410 feet above sea level, boasts the most glaciated peak in the contiguous U.S.A, and happens to be an active volcano! We love Mount Rainier for the end of the trip because it's very accessible from Bellevue, and you can just relax and enjoy the scenic views if you'd like to. If you've still got enough energy, there's plenty of wilderness hiking trails to enjoy.