Bellevue is on the verge of perhaps one of its greatest evolutions, as our city continues to grow and gain new attractions, hotels, restaurants and shops. In addition, the East Link light rail line will open within a few short years, connecting Bellevue to Seattle and, in doing so, will introduce Bellevue to massive numbers of new visitors. In preparation for the next few years of Bellevue's boom, we have branded ourselves to best reflect our strengths and spirit.
Visit Bellevue has a new identity to meet the changing needs of our community. We're excited to share these brand updates with our community, visitors, and stakeholders.
---
Branding Bellevue as a Premier Destination
Visit Bellevue markets the city of Bellevue, Washington as a premier and preferred meetings & travel destination and inspires a visitor experience that is uniquely Bellevue.
With a unique location at the foot of the Cascade Mountain range, Bellevue is well-positioned in a changing tourism market that places extreme value on wellness, self-care, and access to the outdoors. Visitors from across the globe seek to be inspired by the best retail shopping venues in the region, while enjoying hiking, skiing, kayaking, and award-winning wineries, just outside the urban core.
In Bellevue, every visitor can experience the transformational nature of the outdoors, be inspired by art, fashion, design and truly feel the allure of aspiration.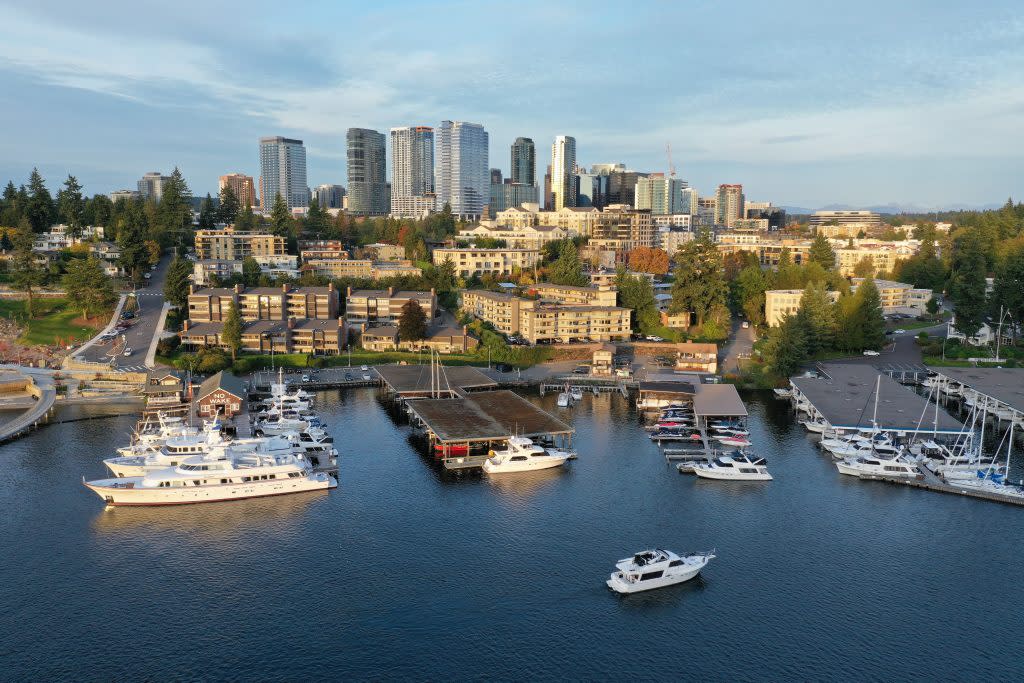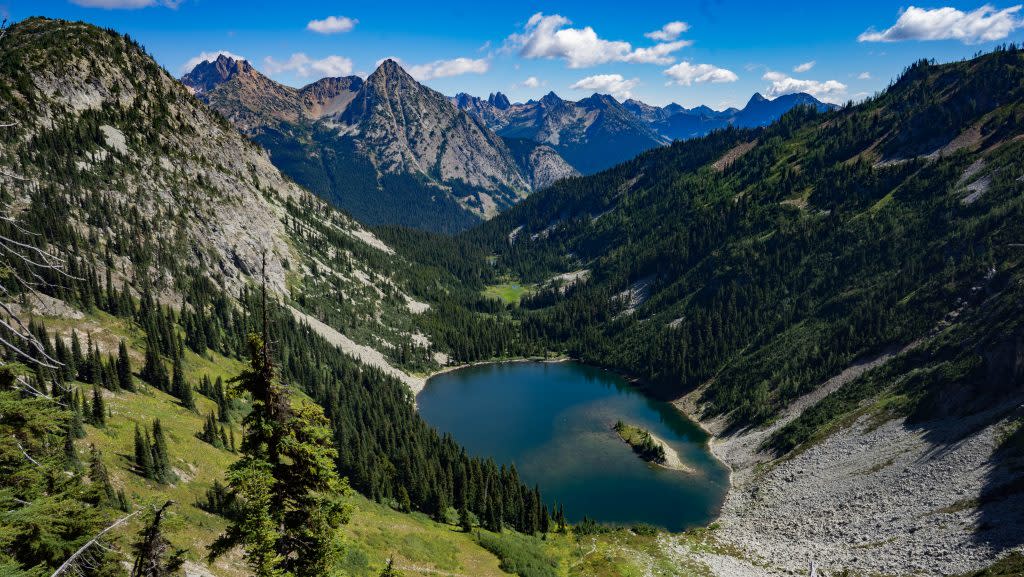 ---
Bringing Bellevue's Personality to Life
We have brought Bellevue's personality to life in a bold, new way:
Bellevue is a place that doesn't look back often. We equate innovation with freedom and take our place as cultural pioneers, activating possibility and unexpected discoveries. Led by the diversity of our community, we act as engineers, entertainers, creators, explorers—pushing boundaries in the creative space with smart delivery and strong results.
Bellevue has the personality of a forward-thinking leader. Focused on tomorrow, with her feet firmly planted in the here and now.
Bellevue is INCLUSIVE
Everybody is welcome in Bellevue. There is no Bellevue "type," unless you mean a person who is open to new experiences, cultures and people. Our brand attributes will reflect this inclusive, open-minded personality.
Hallie Swanson
Bellevue is ENGAGING
Bellevue is a place that demands you engage with it. Whether it's walking the streets of the shopping district or breathing in the fresh mountain air of the Pacific Northwest, what makes Bellevue engaging is amazingly simple: you want to engage with it.
The Bravern

Homegrown Adventures
Bellevue is EXPERIENTIAL
Bellevue is the kind of place where you want to experience everything around you. The sights. The sounds. The energy. Our brand will reflect this quality; of how the future city, the edge city, is a place you have to see to believe and experience for yourself.
Snowflake Lane, Chance of Endless Reflections
Bellevue is CULTURED
Tech heads. Video game geeks. Nature lovers. Foodies. What all of these diverse cultures have in common is they come from all over the world to make Bellevue their home. This is an international city, a modern melting pot of cultures and creeds that come together to form one community: Bellevue.
Bellevue is FUN
It is our job as the hospitality industry to market Bellevue as fun. For the sophisticated visitor we're seeking to engage, what is more fun than sitting in a coffee shop with tech leaders one moment, then hiking the mountains the next? This is a future city, and the future is fun.
---
Positioning Statement
We encourage you to use the copy provided below for your promotional materials.
For those seeking an elevated experience, Bellevue, Washington encompasses the restorative power of the outdoors, the excitement of world-changing ideas, and the sensory exploration of fashion, art and dining. We are a premier destination built by futurists, that places every visitor on the verge of creativity, innovation, and style—where the allure of aspiration touches everyone.
---
New Logo
The new Visit Bellevue identity system is an expression of our community spirit, our long-range vision, and our love of nature. Our logo is a visual representation of the perfect balance we find in Bellevue, a unique duality that weaves both the natural and the built environment into the perfect PNW destination—inside and out. You can find our media on our website.
---
New Destination Video
Watch the world premiere of our incredible destination video, produced by the esteemed Reese Films, that captures Bellevue as a premier destination.
---
Digital Marketing–Making a Splash!
Our NEW splash-page & refreshed website is just a sneak peek of what's in store for VisitBellevueWA.com.
We're currently developing a completely new and responsive website launching February 2020.
---
Introducing The BelleHop
Visit Bellevue Creates New Industry Councils
Visit Bellevue 2019 Annual Meeting Recap