Anyone with kids knows there is very seldom agreement when it comes to the question, "What do you want to eat?" One kid is adventurous and will eat her weight in sushi, the other only has eyes for pizza; mom is on a raw foods kick but secretly craving barbecue, while dad would gladly eat a plate of tacos. Pleasing everyone is nearly impossible at one restaurant. The solution? A visit to one of Bellevue's multifaceted cuisine collections.
---
Lincoln South Food Hall
Lincoln South Food Hall is not your average food court. Owners Paul and Elaina Herber consulted with industry pro-Jeffrey Frederick, scouring food courts across the country to create a truly unique fast-casual dining experience. Six restaurants and a coffee shop serve fresh, locally sourced fare ranging from avocado toast piled with a soft-boiled egg, radishes, oven-roasted tomatoes, and crushed pistachios (Baguette Epicerie) to roast-duck ramen with five-spice, bok choy, mushroom, foie gras butter,
and nitamago egg (Fat & Feathers). Satisfy everyone's pizza craving at Crosta E Vino with toppings ranging from basic (cheese) to complex (pesto, pine nuts, tomatillos, basil, bufala mozzarella). Other restaurants include
Avo-Poké, Barrio Luchador, and Burger Brawler, along with Dote Coffee Bar—try a boozy coffee cocktail and an award-winning chocolate confection.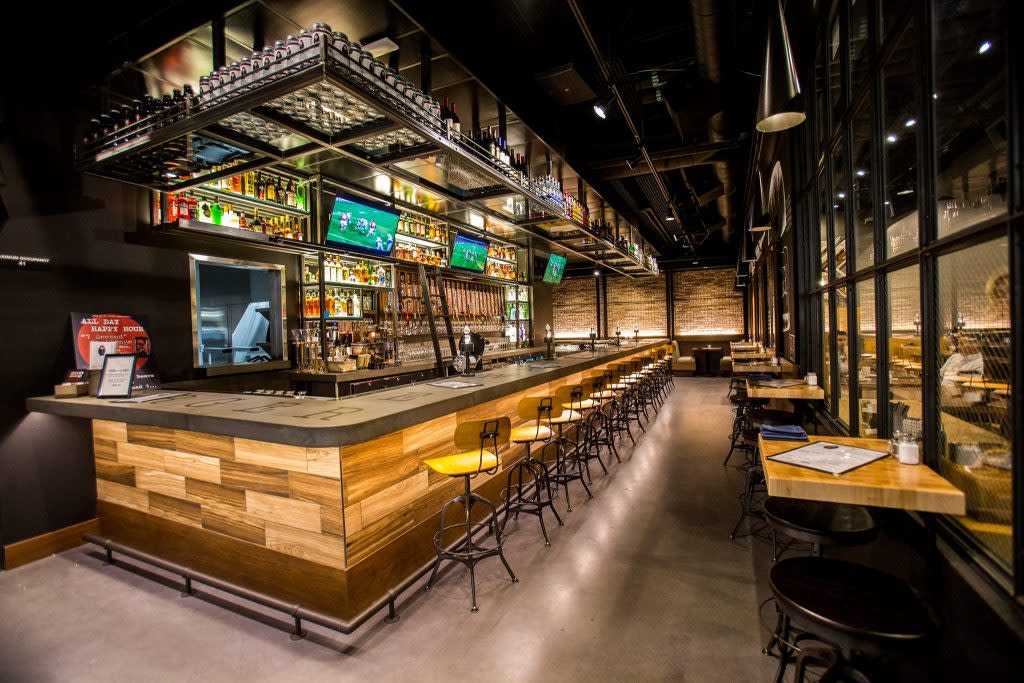 Public Market at Crossroads
Bellevue's original international food court, now called Public Market, is at the Crossroads Bellevue entertainment complex. The range of eateries reflects the longstanding multicultural makeup of this neighborhood. Asian options span the spectrum from Bulgogi Korean BBQ to Papaya Vietnamese Cuisine. There are plenty of Italian eateries (including pizza at Papazzi Pizzeria), Russian bites at Piroshky Piroshky, Hawaiian barbecue at Island Grill, and kabobs, gyros, and falafel at Ebru Mediterranean Grill. Diners can also grab an omelet at Crossroads Café, where breakfast is served all day alongside lunch and dinner options.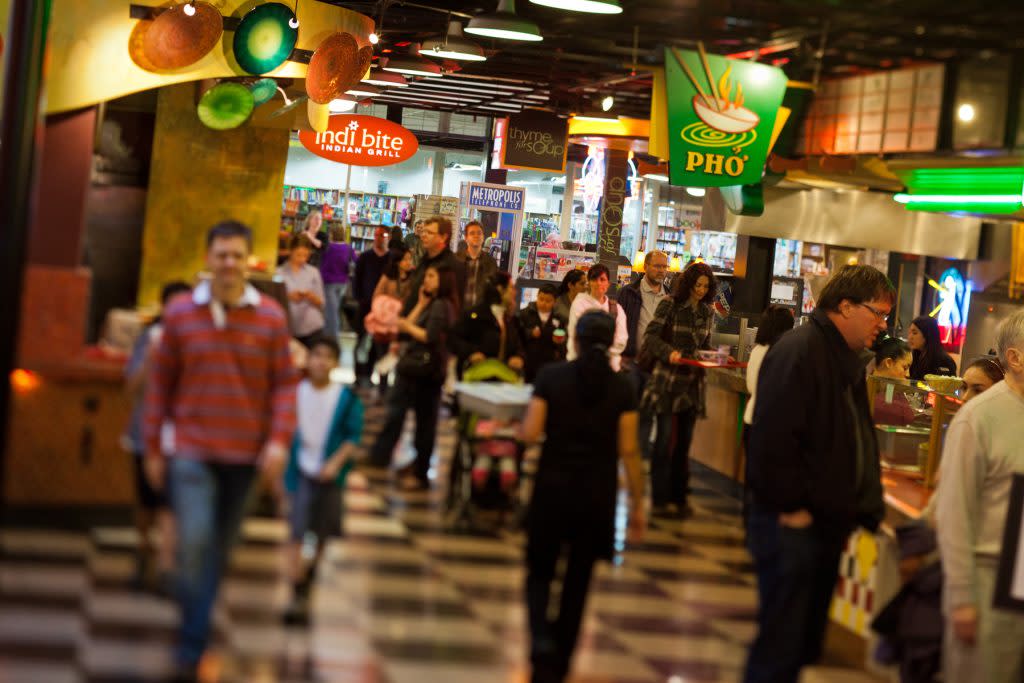 Food Trucks
Skip the indoor food court altogether with a stop at the Downtown Bellevue Pod at the Bellevue Galleria. Each day features a slightly different configuration of food trucks, from Caravan Crêpes and the burger masters of Happy Grillmore to Sam Choy's Poke to the Max and Off the Rez, which specializes in Native American frybread. A complete list of participating food trucks for each day is available online.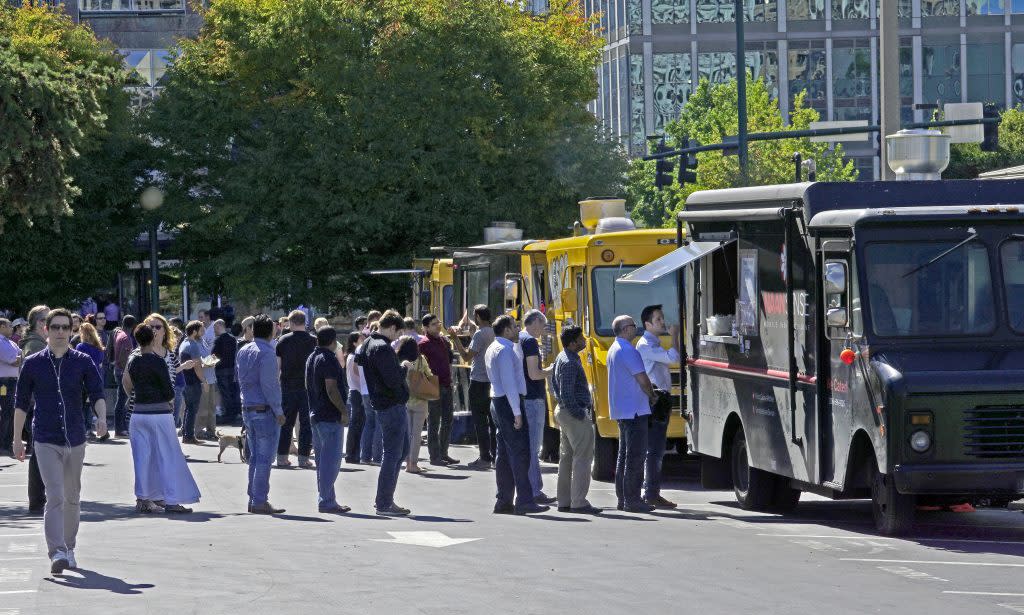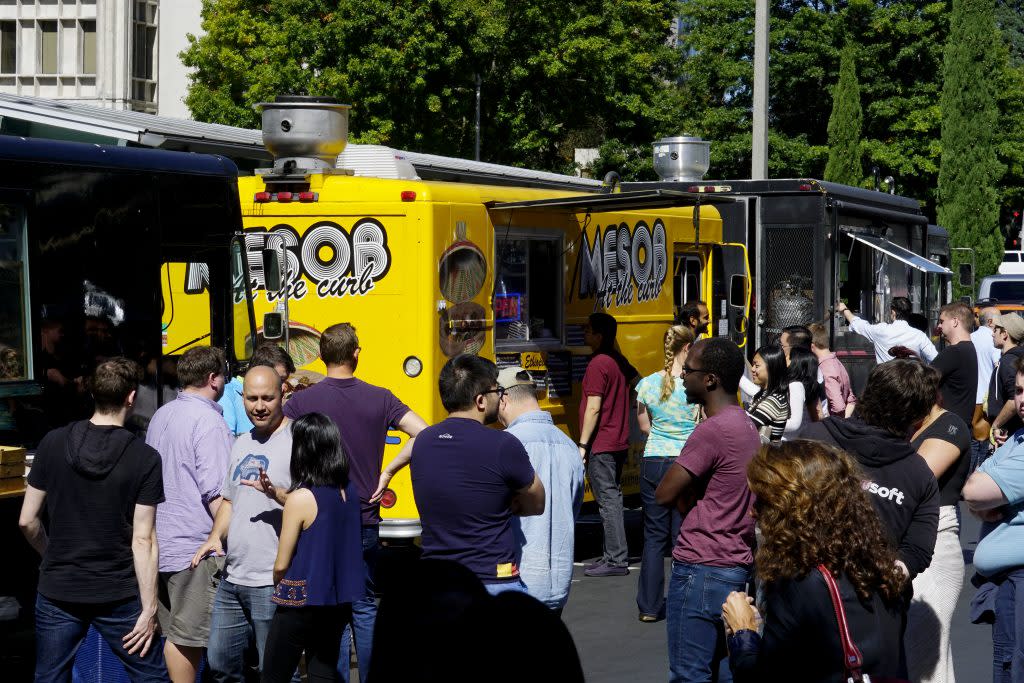 ---
This article was written by Julie Arnanfor the 2019-20 Bellevue Visitor's Guide.