Bellevue is home to an increasingly diverse population with a wide range of culinary inclinations. Restaurants featuring the cuisines and traditions of China, Taiwan, Korea, Japan, Vietnam, and India are now essential to the fabric of the city's dining scene. Join us as we explore the city's vibrant culinary movement in the first installment of our Destination Dining series.
---
Chinese & Taiwanese
Din Tai Fung | 700 Bellevue Way NE #280, Bellevue, WA 98004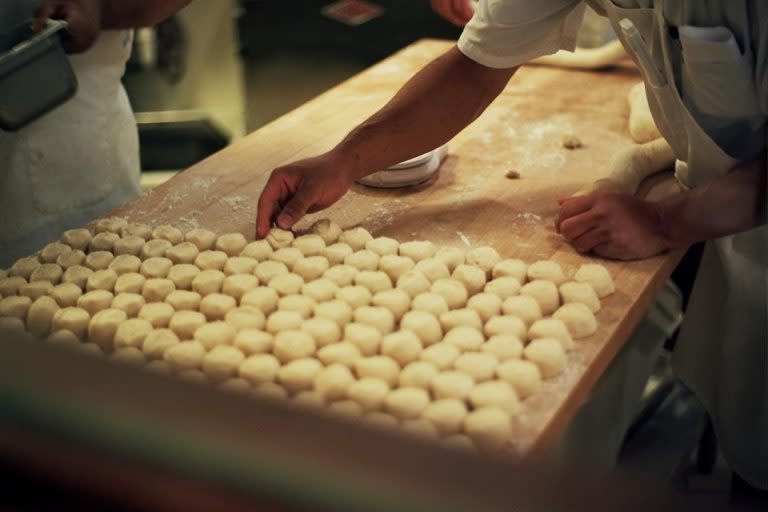 Dumplings have long been popular in the Northwest, but the Taiwanese restaurant Din Tai Fung took the demand for the food to soaring heights in 2010 when the restaurant first opened here. Fans of the steamed soup dumplings line up daily down the hall in Lincoln Square, anticipation building as they watch thousands of savory little dumplings being stuffed, pinched shut, and tucked in bamboo steamer trays.
 
Facing East | 1075 Bellevue Way NE B2, Bellevue, WA 98004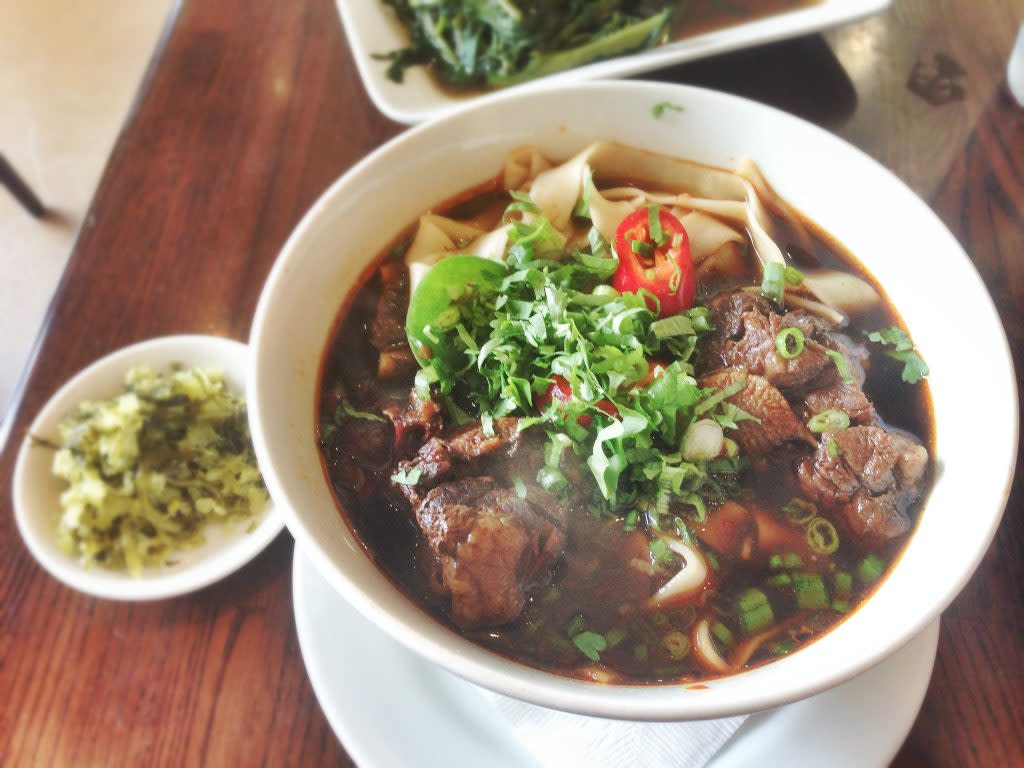 Facing East is a largely unassuming restaurant tucked into a strip mall that serves a large menu of Taiwanese specialty items, like beef noodle soup and steamed dumplings in spicy sauce. Tender sweet pork belly, pickled vegetables, and crushed peanuts on a hum bao bun also make the Taiwanese pork burger at Facing East a must-try. 
 
Peony Modern Kitchen | 10317 Main St #100, Bellevue, WA 98004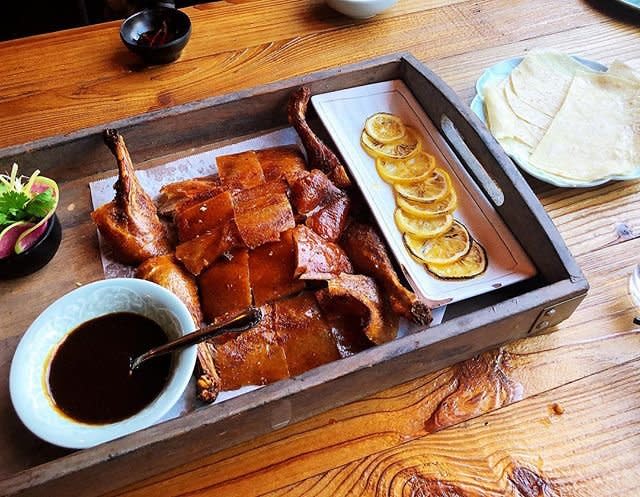 In Old Bellevue on Main Street, Peony Modern Kitchen's style dates back to the 1930s when Shanghai was considered the "Paris of the East." But as the name implies, the restaurant's take on Chinese cuisine is contemporary. Splurge on the garlic crispy chicken or the spicy whole crab with rice cakes.
---
Korean
Blue Ginger Korean Grill |  14045 NE 20th St, Bellevue, WA 98007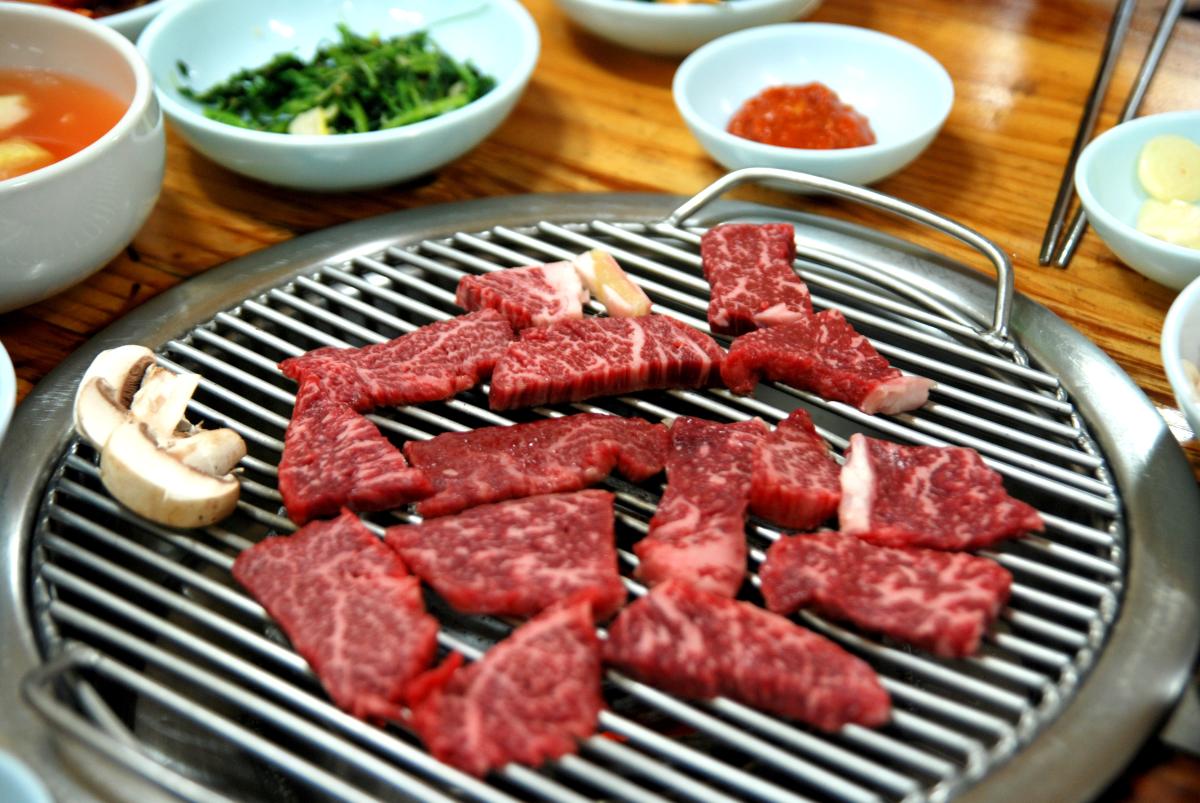 Blue Ginger Korean Grill specializes in Korean barbecue (where diners can grill their meat on the table), but don't miss specialties like mul-naengmyeon, a refreshing cold noodle dish.
 
O'Bop | 11 148th Ave SE, Bellevue, WA 98007
O'Bop is a local favorite hidden away in a gas station off Main Street in downtown Bellevue. This convenient spot serves modern Korean fast food, including dumplings and a selection of beef, chicken, pork, or tofu and vegetables piled over rice.
 
Seoul Garden | 304 105th Ave NE, Bellevue, WA 98004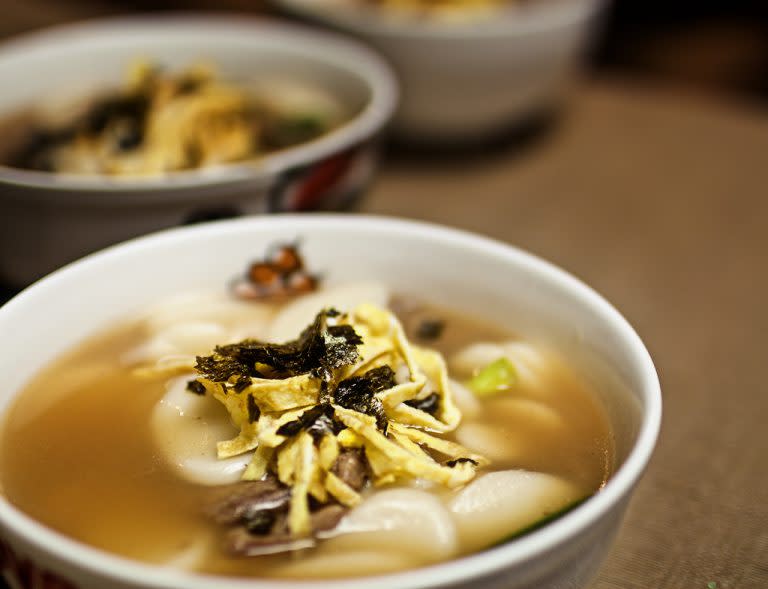 For more traditional eats, head to Seoul Garden. The menu is filled with hallmarks of the cuisine, including items made with soft tofu, spicy pork, kimchi, and more. Try the dduk guk, a hearty soup made with sliced Korean rice cakes, beef, and vegetables. 
---
Vietnamese
Monsoon Bellevue | 10245 Main Street, Bellevue, 98004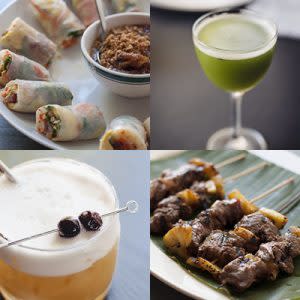 Monsoon Bellevue takes Vietnamese dining to new heights (try the pho with Painted Hills oxtail). The restaurant offers an upscale, modern Vietnamese dining experience with touches from the Pacific Northwest. The crispy imperial rolls are a must and the bar's whiskey selection is one of the best in Bellevue.
 
Wild Ginger | 508 Bellevue Way NE, Bellevue, WA 98004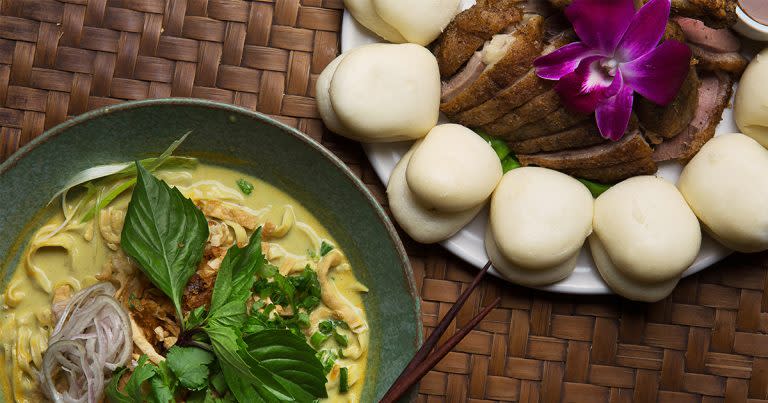 Wild Ginger offers a wide range of pan-Asian cuisine, from Malaysian street satay to Cantonese steamed salmon. Try the Seven Flavor Beef, a Vietnamese dish made with lemon-grass, peanuts, chiles, hoisin, basil, garlic, and ginger. 
---
Indian
Moksha Indian Cuisine | 515 Bellevue Way NE, Bellevue, WA 98004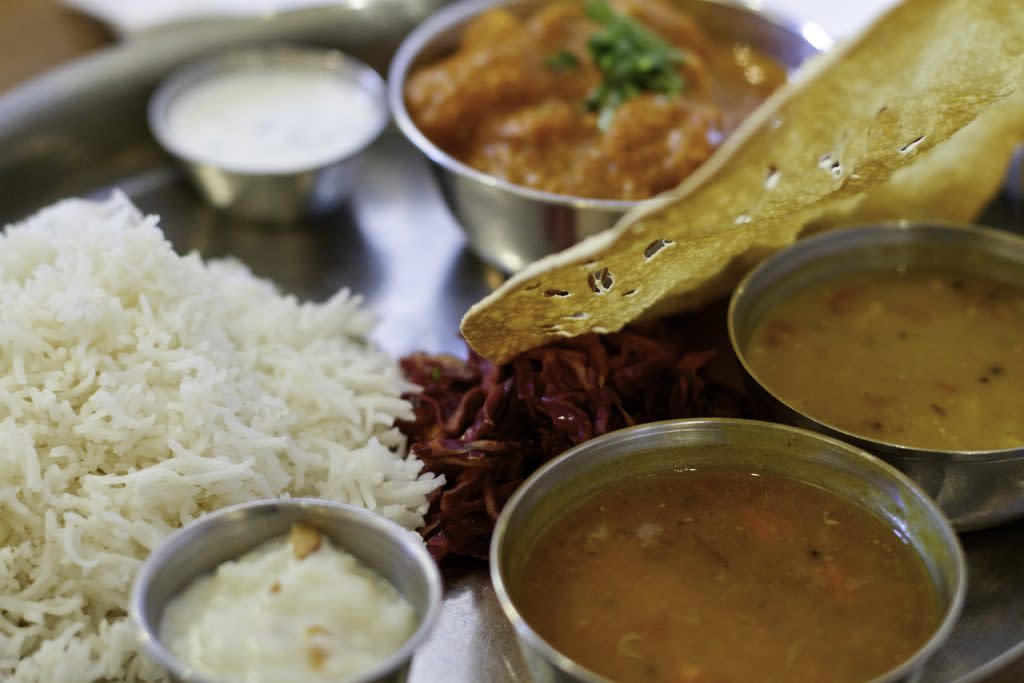 Nearby, Moksha serves menu items that highlight cage-free, hormone-free, grass-fed, and halal meats. Entrees can be made into thalis, a platter-featuring a main dish, rice, and a number of delectable sides.
 
Chutney's | 938 110th Ave Ne, Bellevue, WA 98004
Indian restaurants dot the Bellevue landscape, filling the air with the smell of aromatically spiced sauces. Downtown, Chutney's offers an elegant backdrop for its lunch buffet, while diners in the evening can choose from list of northern Indian dishes.
---
Article written by Julie Arnan for the 2018-19 Bellevue Visitor's Guide.
Images courtesy of Jonathan Bacaoat (Din Tai Fung), Shuyuan Luo (Peony Modern Kitchen), Facing East, flickr (Blue Ginger Korean BBQ), Seoul Garden, Monsoon Bellevue, Wild Ginger, James Sanders (Moksha).