As the leaves turn golden and the air grows crisp, Bellevue transforms into a heartwarming haven, perfect for a relaxing Thanksgiving escape. Imagine a holiday where you're not lost in the frenzy of cooking but instead savoring each moment and bite in this culinary hotspot. Bellevue invites you to a Thanksgiving experience where world-class chefs prepare the ultimate feast, promising an unforgettable celebration. From lavish buffets to traditional sit-down dinners with a unique Pacific Northwest flair, here are some of the best Thanksgiving meals Bellevue has to offer.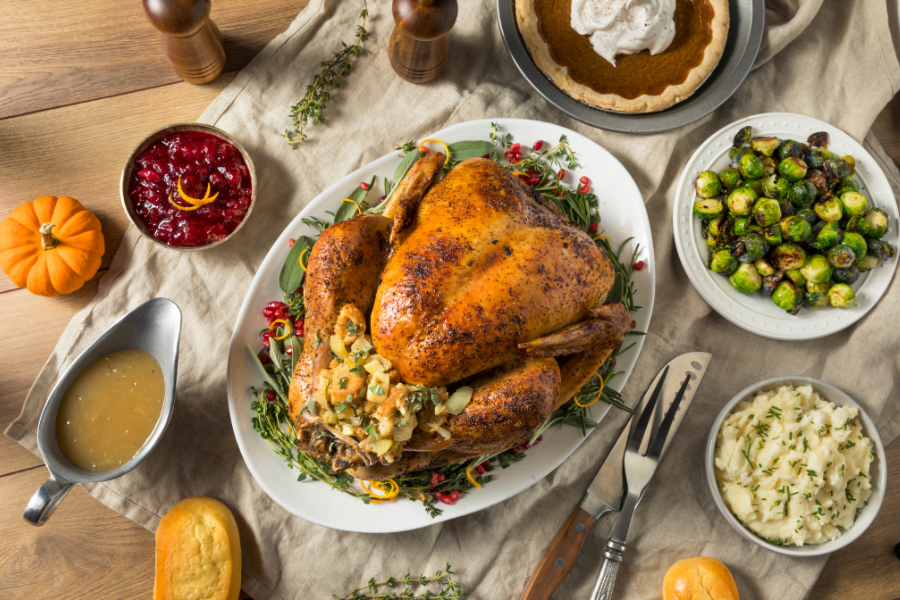 Restaurants serving Thanksgiving Meals in Bellevue
Ascend Prime Steak & Sushi
Experience Thanksgiving from the 31st floor at Ascend Prime Steak & Sushi. Their 'Carts & Carousels' holiday brunch is a culinary journey, featuring vibrant carts and revolving carousels of beverages, alongside chef-curated entrees. It's a feast that's as visually stunning as it is delicious.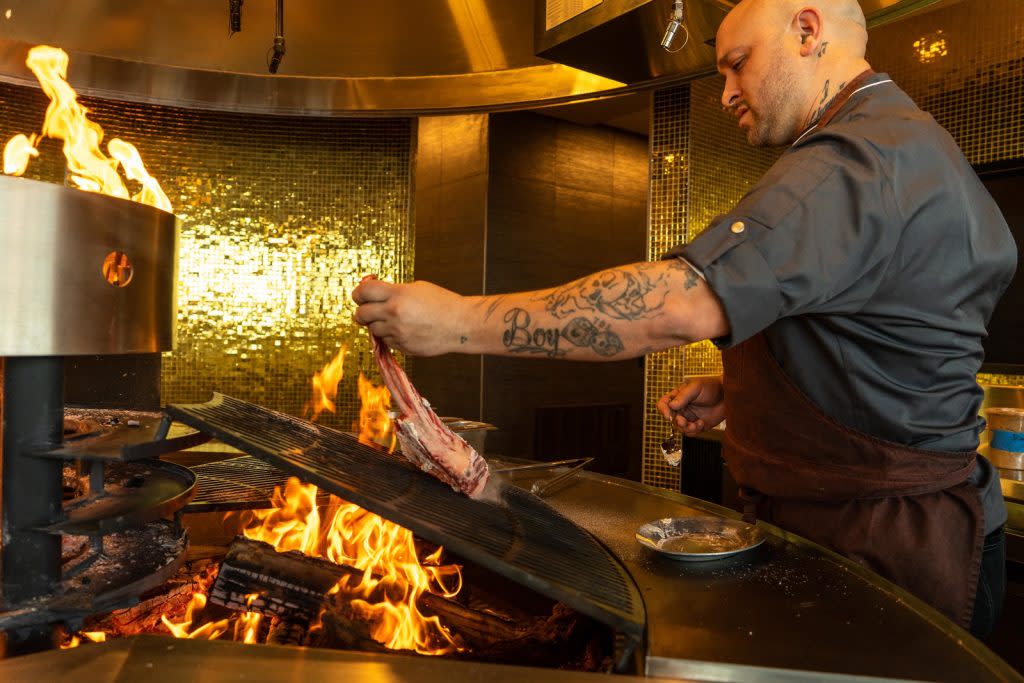 The Lakehouse Bellevue
Chef Jason Wilson, a James Beard Award winner, crafts an unforgettable Thanksgiving experience that embodies the spirit of the Pacific Northwest. Whether you choose to dine in or take out, their menu is a testament to the rich bounty of local farmers at the Lakehouse Bellevue. Takeout orders can be picked up on November 22, offering a seamless holiday experience.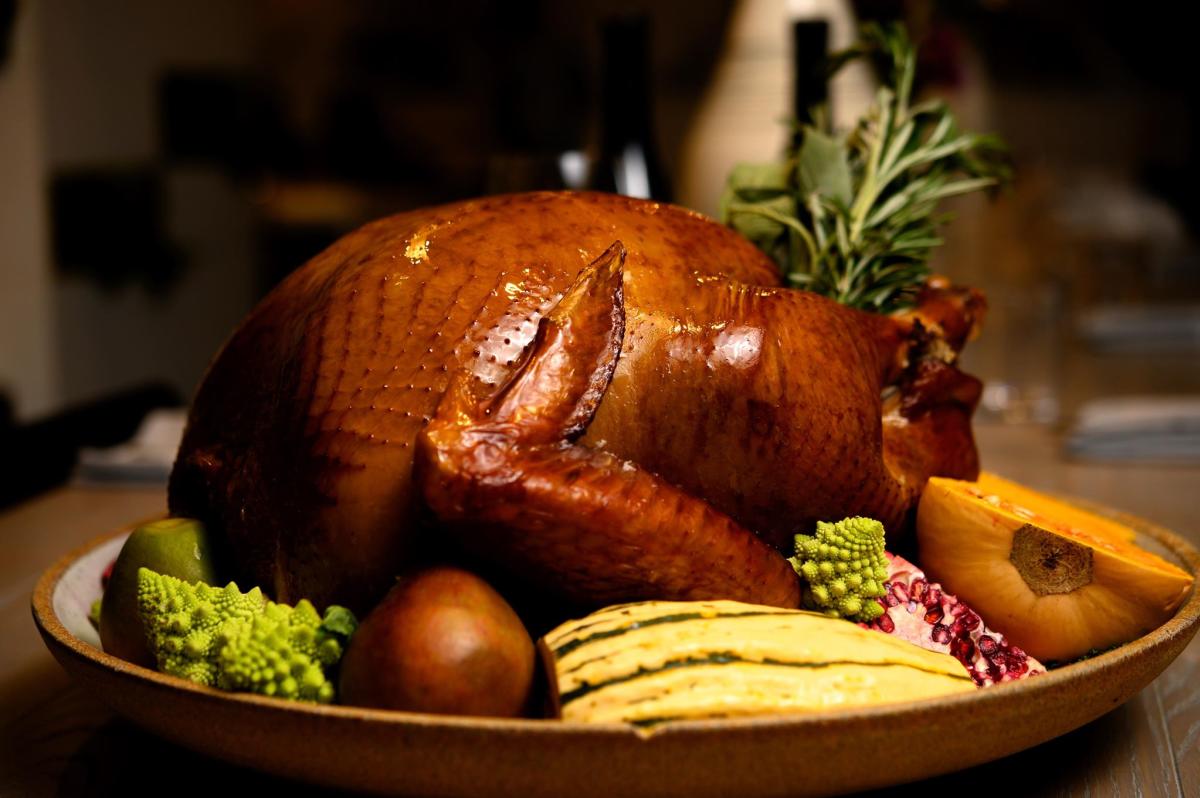 Fogo De Chão Brazilian Steakhouse
Fogo de Chão offers an adventurous twist on Thanksgiving with their churrasco cooking style. It's an immersive dining experience, perfect for groups looking to explore the flavors of Brazil while enjoying the festive spirit.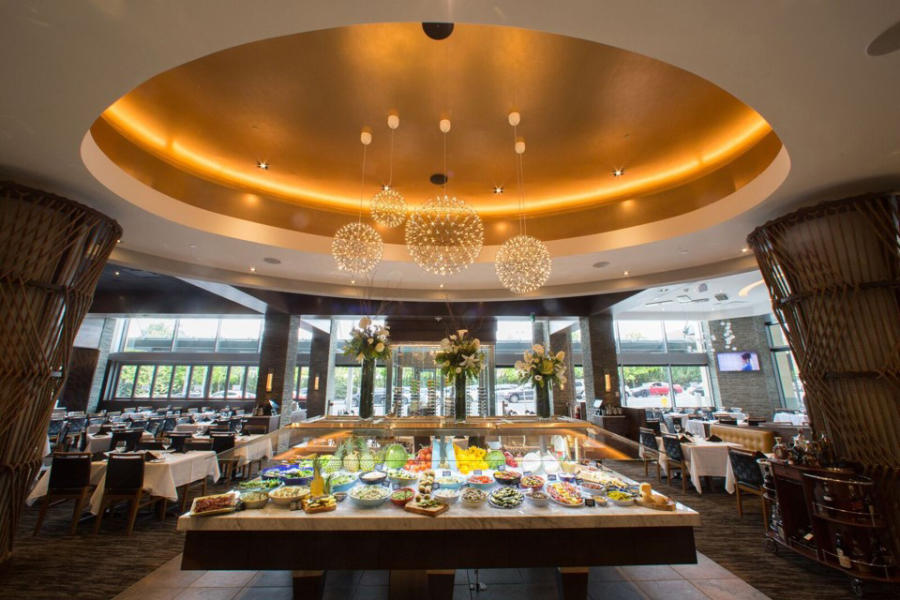 Daniel's Broiler
From 12:00 pm to 8:00 pm, Daniel's Broiler is more than just a meal; it's an event. Enjoy a four-course dinner that goes beyond the traditional, offering choices like roast turkey, prime rib, or the exquisite plant-based ravioli. The feast is perfectly portioned for children too, making it a family-friendly delight.
13 Coins
Nestled beside the Hyatt Regency Bellevue, 13 Coins is the epitome of comfort. Their roasted turkey with all the classic sides, finished with a choice of apple or pumpkin pie, is a homage to traditional Thanksgiving, served in a cozy, welcoming setting.
STK Steakhouse
Available from November 23-26, STK Steakhouse merges traditional Thanksgiving flavors with gourmet flair. Their menu features a roasted free-range turkey dinner complemented by a range of exquisite sides and spiced pumpkin pie, available for dine-in or takeout.
Casual Dining Options
Enjoy Thanksgiving in Bellevue!
Bellevue truly transforms into a culinary paradise during Thanksgiving. Whether you're seeking a lavish buffet, a traditional family-style meal, or something uniquely Pacific Northwest, Bellevue's range of dining options caters to every palate. Remember, Thanksgiving is not just about the food; it's about the experience. Each of these restaurants offers not just a meal, but a memorable holiday experience filled with warmth, hospitality, and the finest cuisine. So this year, indulge in the ease and elegance of a Bellevue Thanksgiving - where every detail is taken care of, and every bite is a celebration of the season. Book your spot now and make this Thanksgiving one to cherish!