Welcome to Bellevue, AARST!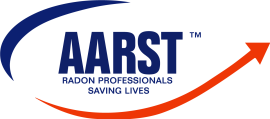 American Association of Radon Scientists and Technologists
2022 International Radon and Vapor Intrusion Symposium
October 24 – 26, 2022
 
We hope Bellevue's dynamic Pacific Northwest energy inspires and invigorates your 2022 symposium. We know you will love the attractions, cuisine, and activities within just walking distance of the Hyatt Regency Bellevue.
We've selected the best activities, included tools, and provided inspiration to help you sample Bellevue's hospitality and explore the beautiful Puget Sound region during your stay.
Hyatt Regency Bellevue, on Seattle's Eastside, is in the heart of downtown Bellevue. Nestled between Lake Washington and the Cascades, the hotel is part of The Bellevue Collection, the Northwest's leading shopping, dining and entertainment destination. The hotel features more than 70,000 sq. ft. of...