NATIONAL TRAVEL & TOURISM WEEK
Bellevue kicks off National Travel and Tourism Week with push to reignite travel industry
National Travel and Tourism Week, the annual celebration of the contributions of the U.S. travel industry, spotlights the critical role that travel + tourism will play in driving economic recovery efforts and building the path forward through the theme Power of Travel. Celebrated annually the first full week in May, NTTW was created by Congress in 1983 to elevate the economic power of travel in the U.S. The 38th annual NTTW (May 2-8) arrives at an opportune moment to recognize the importance to the U.S. economy of initiating a post-pandemic travel recovery.
Visit Bellevue is saluting the power of travel this year by reminding our community that prior to the COVID-19 pandemic, the travel and tourism industry was a significant contributor to the U.S. economy and exports, and supported millions of hard-working Americans of all backgrounds. Travel spending is down nearly $500 billion, costing the U.S. economy $1.3 trillion. The total number of travel-supported jobs fell by 34% nationally, from 17 million in 2019 to just 11 million in 2020. Here in Bellevue, travel spending was down by 77% costing our community $1 billion in economic impact and more than 8,000 local jobs.
The devastating losses have proven how critical travel + tourism is to our community. With the right measures in place, we can get people moving again in a safe and healthy way, which will put Americans back to work. A robust recovery requires the return of business travel, meetings, and events, which is already being done in a healthy and safe way. We invite you to explore the important focus areas below and ask for you to do your part.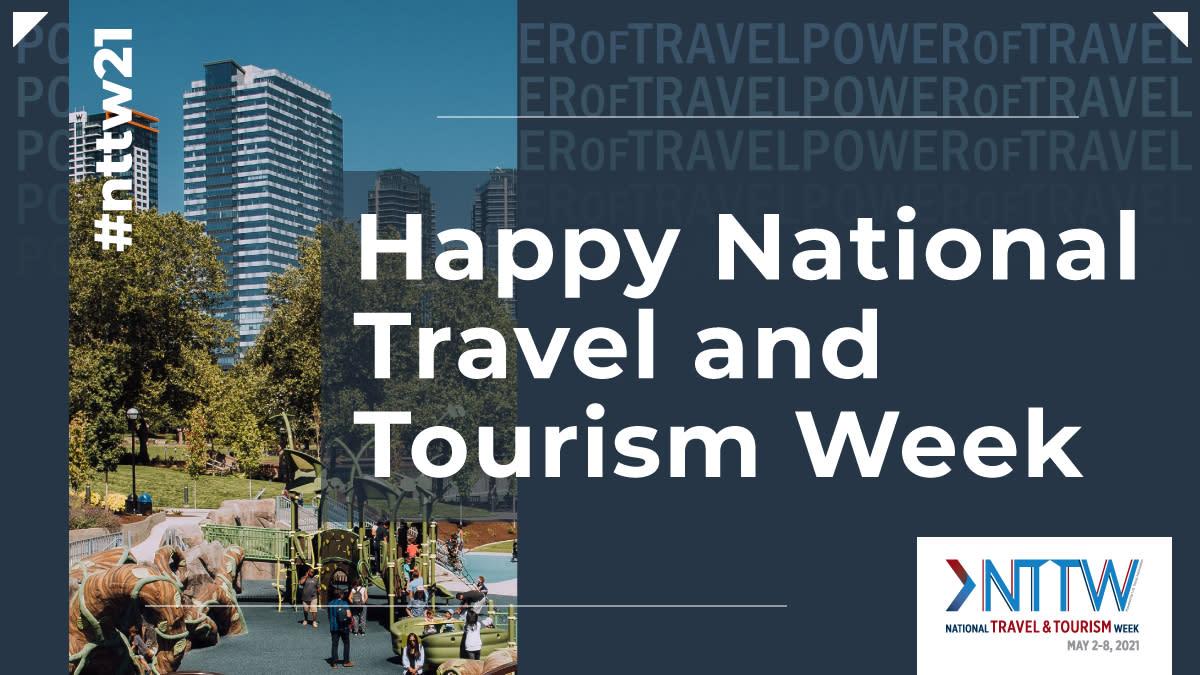 ---
RESTORING BELLEVUE'S ECONOMY

America's travel industry lost more than $1.4 Trillion in U.S. Economic output in 2020. Bellevue lost more than $1 billion in economic impact due to the devastating and drastic downturn resulting from the Pandemic. Travel and Tourism's economic footprint in the United States shrank a staggering 42% in 2020. Locally, here in Bellevue due to our urban location, reliance on business travel and the States continued slow response to removing restrictions and mandates, it shrank by more than 77%.


IN-PERSON MEETINGS MEAN BUSINESS

Face-to-face meetings and business events are critical to Bellevue and all local economies across the globe and influence how cities are shaped, including who lives there, who works there, and who visits. The 2+ million annual face-to-face meetings and business events held annually in America not only play a critical role in connecting people and driving business results, but also in supporting 5.9 million American jobs and over $500 billion dollars in GDP. The average annual economic impact of meetings and conventions in Bellevue was at or near $60 million.

RECONNECTING PEOPLE

With COVID-19 vaccines and the wide availability of them, the time has finally arrived for us to return to 'the normal' including office work and in-person activities, events - allowing people to once again spend time together and rebuild our community spirit. The time to not just to reopen our workplaces, but time to allow and facilitate our community to reconnect at every aspect of our daily lives which is now more important than ever before.


REHIRING THE WORKFORCE

Almost four in ten of all the U.S. jobs lost during the Pandemic are in the Travel & Hospitality industry, triple the number of the next-hardest-hit industry. The employment devastation is massive, travel industry jobs fell by 5.6 million in 2020 and unemployment among Bellevue travel industry jobs was nearly 70% at its worst and continues to be well over 30%. These numbers underscore the particularly dire situation of travel + hospitality compared to the rest of the U.S. and Bellevue jobs economy.