From haunted Halloween trails to fabulous costume parties, Bellevue has so many fun things to do this Halloween! Not only are there lots of Halloween activities and Halloween parties to attend, but Bellevue is also a gorgeous place to visit for fall. Whether you're traveling with kids or looking for a fun night on the town, Bellevue has everything you need for a spooktacular Halloween. Enjoy the clean, safe, and walkable streets as you party hop downtown or bring the kiddos to partake in the fun and free activities. Whatever your plans are, Bellevue is a great place to enjoy a Halloween Weekend getaway.
Halloween Parties 21+
Bellevue is known for its stunning nightlife and lux vibes. This Halloween, Bellevue's nightlife scene is ramping up to deliver a Halloween to remember. With multiple high-reward costume contests, the best DJs in the region, and even some fortune tellers, Bellevue makes the perfect place to cut loose during some Halloween parties. There's no need to drive after you've danced the night away, there are plenty of beautiful hotels within walking distance of all these parties. So throw on your costume and get ready to hit the town!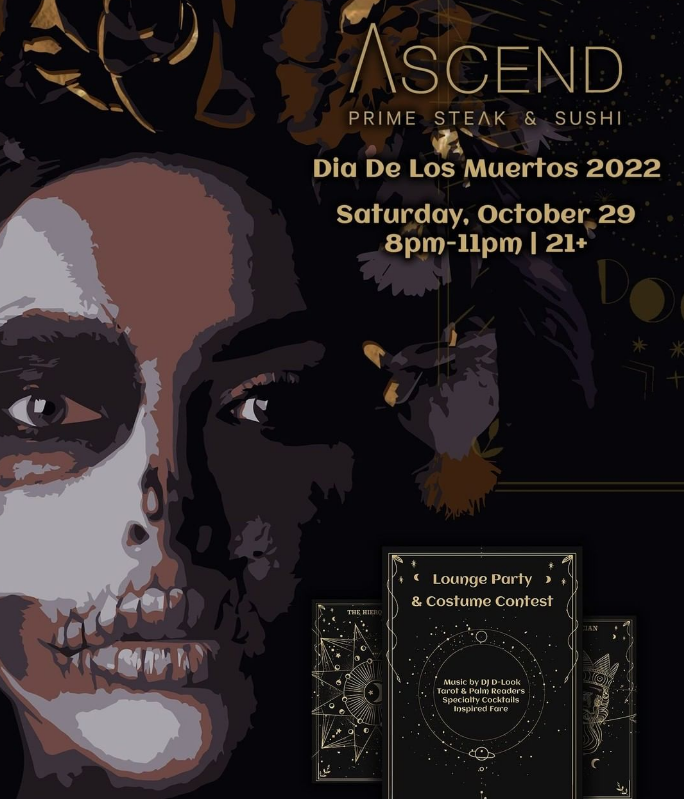 Dia De Los Muertos Lounge Party- Ascend Prime Steak & Sushi
Saturday, October 29, 2022 - 8:00 pm- 11:00 pm
---
Interested in celebrating in style? Ascend Prime Steak & Sushi is hosting the Dia De Los Muertos Lounge Party. Honor the dead and sip on spookily-themed cocktails like the Sea Witch, which features tequila, lavender, lime, quid ink, vanilla bean, and pomegranate. Peer into your future with the tarot card and palm reading to see if your costume will win the costume contest. After dining on inspired fare, dance the night away with DK D-Look.
Wickedly W- W Bellevue
Saturday, October 29, 2022- 4:00 pm- 1:00 pm
---
Step into your magic in one of the swankiest hotels in Bellevue. The Wickedly W event will deliver spooky chic vibes at W Bellevue's living Room Bar & The Porch as you dance and cackle with friends to tunes cast by the Blue Eyed Soul. Be sure to put on your best witch's hat for their Halloween costume contest. After the party, there's no need to hop on your broomstick, stay the night in one of W Bellevue's gorgeous rooms, and enjoy breakfast in the morning with your coven at the Lakehouse.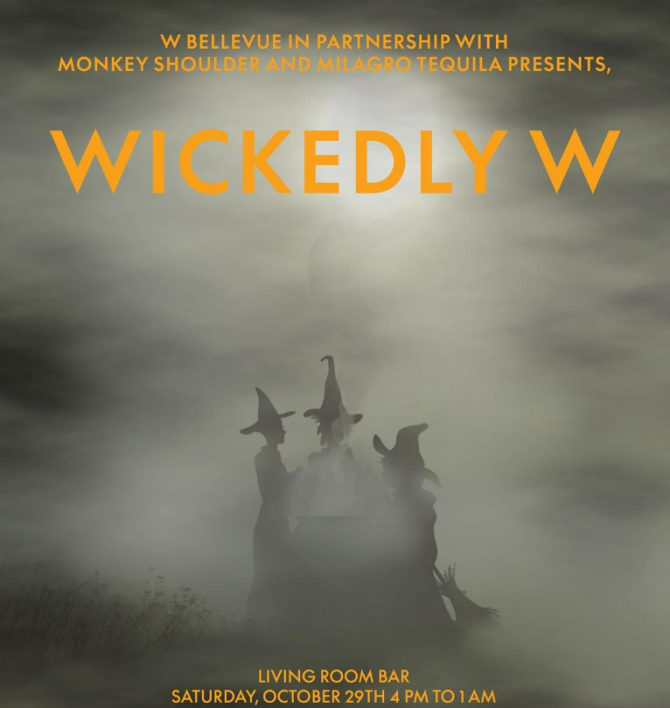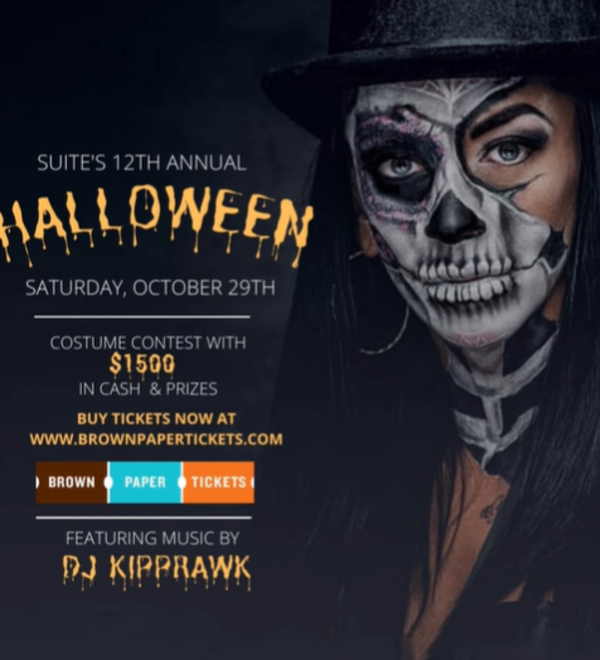 Suite's Halloween Bash- Suite Bar/Lounge
Saturday, October 29, 2022- 4:00 pm- 1:00 pm
---
This Halloween Bash is Suite's 12th annual celebration. This costume party will feature dancing, drinks, and a costume party with $1500 in cash & prizes. Music will be spun by Music by Suite resident DJ KIPPRAWK and there's free underground parking. Available tickets include general Admission and VIP Bottle Service Tables available. Suite Bar/Lounge is closely connected to the Hyatt Regency Bellevue, so you can walk to your room after partying it up.
Terror Lanes Costume Contest- Lucky Strike
Saturday, October 29, 2022- 8:00 pm- 12:00 am
---
Are you feeling lucky? If so, head on down to Lucky Strike's Terror Lanes Costume Contest for a chance to win $20,000! Even if you don't take home the big prize, you can still have lots of fun for Halloween with Lucky Strike's luxury bowling lanes, state-of-the-art arcades, and happening dance floors.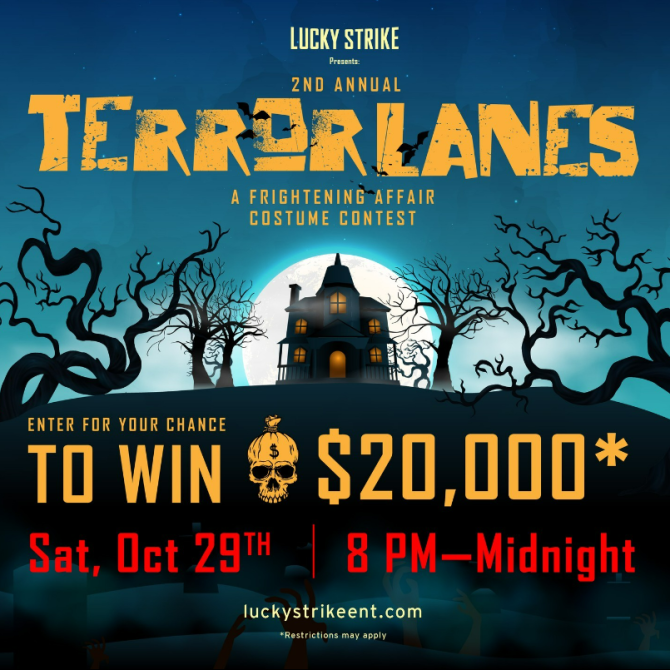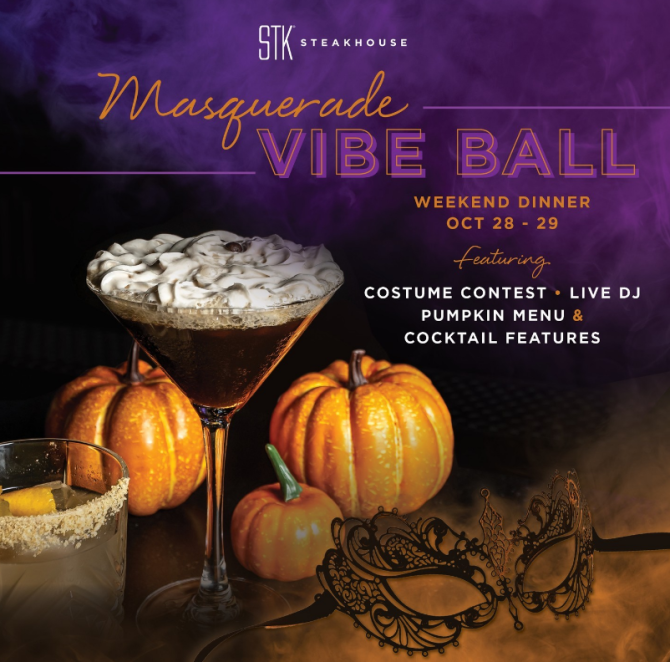 Masquerade Ball- STK Steakhouse
October 28-29, 2022- Open hours
---
This local hot spot is throwing a Masquerade Ball in honor of Halloween. Dine in on delicious food and sip on yummy cocktails in your finest Halloween masquerade looks. After you're done with dinner, enjoy dancing to the live DJ and enter to win the costume contest. 
Dia De Los Muertos Party- Civility & Unrest
Saturday, October 29, 2022- Open Hours
---
Are you in search for some swanky speakeasy vibes this Halloween? Well step into the underworld for an incredible night celebrating the dead. Civility & Unrest is hosting a Dia De Los Muertos party where you can sip on renowned vintage spirits prepared by award-winning mixologists, sample local micro-brews, and view flash tattoo art by popular artist Warrior Paint and Ink.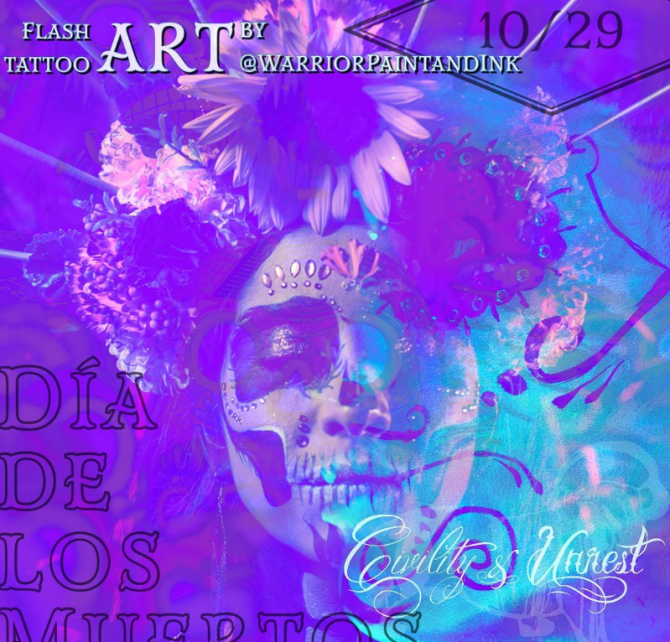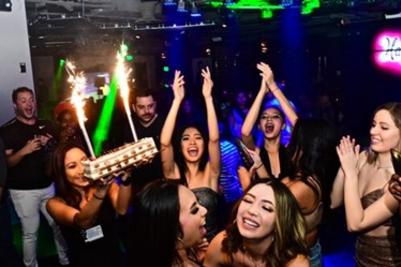 ---
Enjoy grown-up weekend Halloween fun at Forum Social House. Including the Rockwell sound lounge, unique Par 1 indoor miniature golf course, Top Golf swing suites, happy hour specials. DANCE FLOOR IS OPEN! A state-of-the-art sound system, LED panels and top tier DJs are just the tip of the iceberg when spending an evening complete with sparkler presentations and champagne showers.
Burtonesque Bash – Bar Moore
---
It's a Burtonesque Bash! Please join us for our first Halloween party Friday, October 28th, from 8:00pm-Midnight. We will have a DJ spinning spooky tunes, festive cocktails and our full menu will be available. This is a free event, no ticket needed, and we strongly encourage a Tim Burton themed costume although it is not required. We'll see you Friday, if you dare!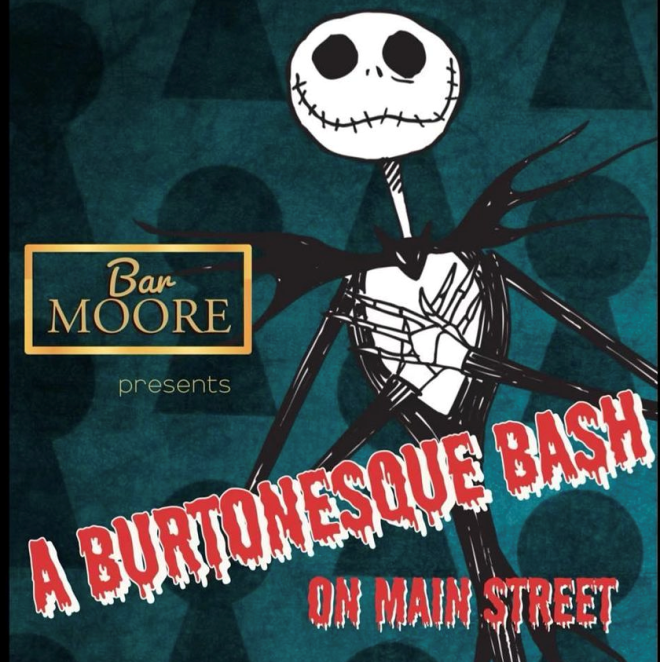 Family Halloween Activities in Bellevue
Bring the kiddos to Bellevue to explore the fun Halloween activities for families. Bellevue offers free and accessible activities for children of all ages! Learn about spooky potions and explore haunted trails, even participate in the beloved pumpkin race. 
Halloween on the Hill- The City of Bellevue
---
A beloved Bellevue favorite; the Halloween on the Hill celebration returns to the South Bellevue Community Center, giving families the opportunity to explore Eastgate Park and partake in wholesome Halloween activities for children of all ages. 
Kickball Spooktacular
Saturday, Oct. 29, 9 a.m.-3 p.m.
The Great SBCC Pumpkin Race
Saturday, Oct. 29, 10 a.m.-12 p.m.
Saturday, Oct. 29, 12-2 p.m.
Carnival on the Hill
Saturday, Oct. 29, 12-3 p.m.
FAMILY MAGIC SHOW
Saturday, Oct. 29, 3-4 p.m. | FREE
Mystery THEATRE on the Hill
Saturday, Oct. 29, 6:30-9 p.m.
Storybook Hike through the Enchanted Forest
Saturday, Oct. 22-31, 7:30 a.m.-6:30 p.m. | FREE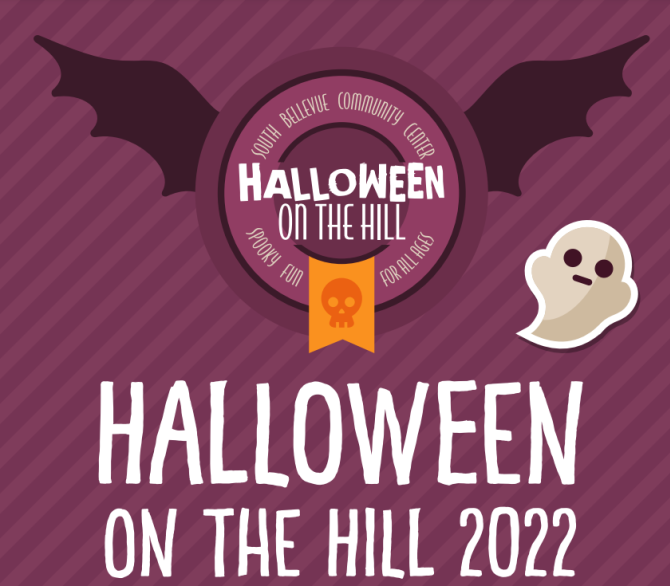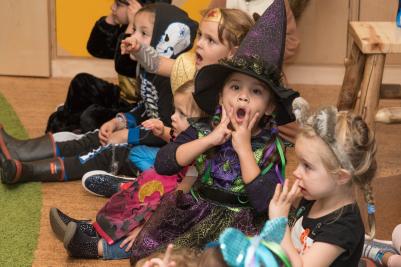 ---
Beasts and Bats are brewing this Halloween as we build hydraulic monster mouths, take flight with bat wings, munch on monster cookies, and shop our Monster Mercantile for a terrifying take-home. Don your best costume and join us for our annual Spooktacular event as we squeal with frightful delight in this day of spooky kooky fun. All ages welcome.
Falloween- The Bellevue Collection
October 26-31, 2022
---
Fall is in the air with little monsters everywhere and The Collection offers plenty of ways to enjoy the season. Since there will be no trick-or-treating at Bellevue Square on Monday, October 31, 2022, we invite you to stop by Bellevue Square's Guest Services from October 26-31 to pick up a coloring tote with candy and a toy inside (one per child present, while supplies last).
While you're here, be sure to snap a picture in our fun fall photo sets and play with ghouls in our interactive haunted graveyard in Center Court.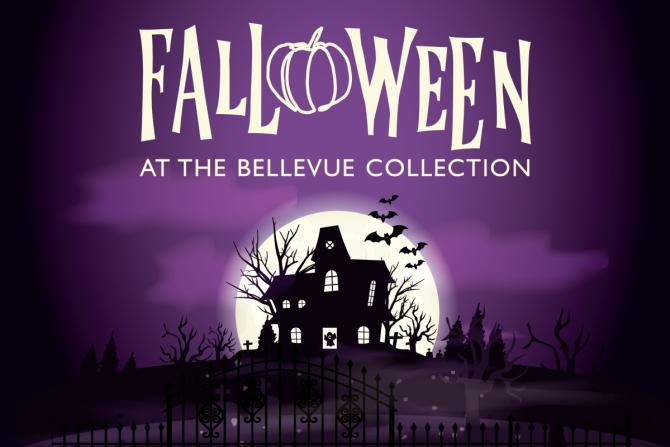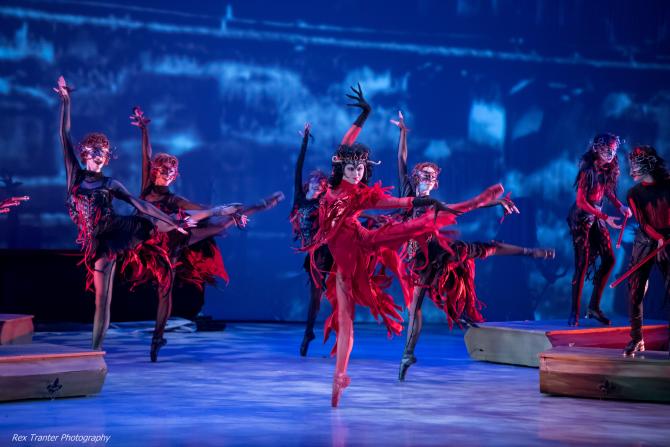 Dracula- International Ballet Theatre 
October 27-28, 2022
---
The cult classic Dracula returns to the Meydenbauer stage for a two-night showing from October 27-28. Presented by the International Ballet Theatre, the performance features fanciful floating set pieces, undying love, dark drama, and a little bit of humor. This spooktacular performance is a must-see on our list, and recommend purchasing tickets soon!
BAM-O-WEEN – Bellevue Arts Museum
---
Calling all ghosts, superheroes, and magical creatures! Bring the whole family for an art adventure and show off your costumes at our Halloween bash. Costumes are encouraged. All are welcome, activities best suited for kids ages 4–10.This year's activities will be spread out through the Bellevue Arts Museum.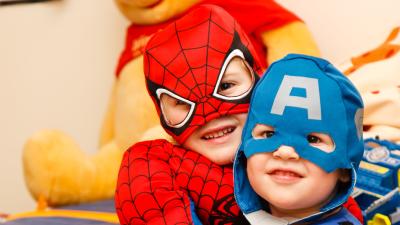 ---
This excursion is operating on Saturdays and Sundays, October 15-16, 22-23, 29-30, 2022. Join us in costumes for a two-hour fall decorated train excursion. Enjoy the changing colors on a fall train ride through the scenic upper Snoqualmie Valley! Begin your 2-hour, round trip experience when you climb aboard historic passenger cars and journey west to the top of Snoqualmie Falls, pausing at the crest for a view of the lower river valley.
---
‌Plan a Halloween weekend getaway to the place where exceptional shopping, restaurants and luxurious hotels all connect – The Bellevue Collection. It's the Pacific Northwest's premier collection of stores, entertainment, restaurants, and nightlife, all in one place. Receive a $100 Bellevue Collection Gift Card each night you stay when you book at one of three on-site hotels.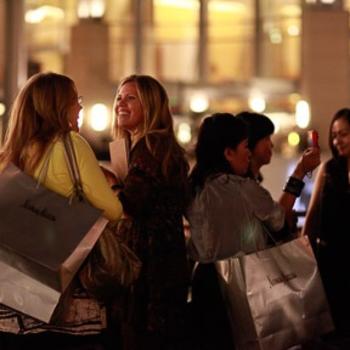 Bellevue, the home of Halloween Fun!
There are so many Halloween activities to choose from in Bellevue. From fabulous costume parties to spooktacular family fun, there are things to do in Bellevue for all ages. Whatever you decide to do, enjoy exploring the safe, clean, and walkable city this Halloween!