Don't let the extensive trail system and breathtaking views of nature fool you — Bellevue is one of the world's foremost shopping destinations. Known as the Pacific Northwest's fashion mecca, Bellevue boasts a wide variety of bold, eclectic, and international shopping experiences. Highlighted by an impressive number of brands, upscale shops, boutiques, and vintage retailers, our shopping scene is much more than having the most beautiful storefronts. Encompassed by unparalleled hospitality, natural beauty, and luxurious accommodation options, we hope to show you what it means to Shop Bellevue.
 
Bellevue Square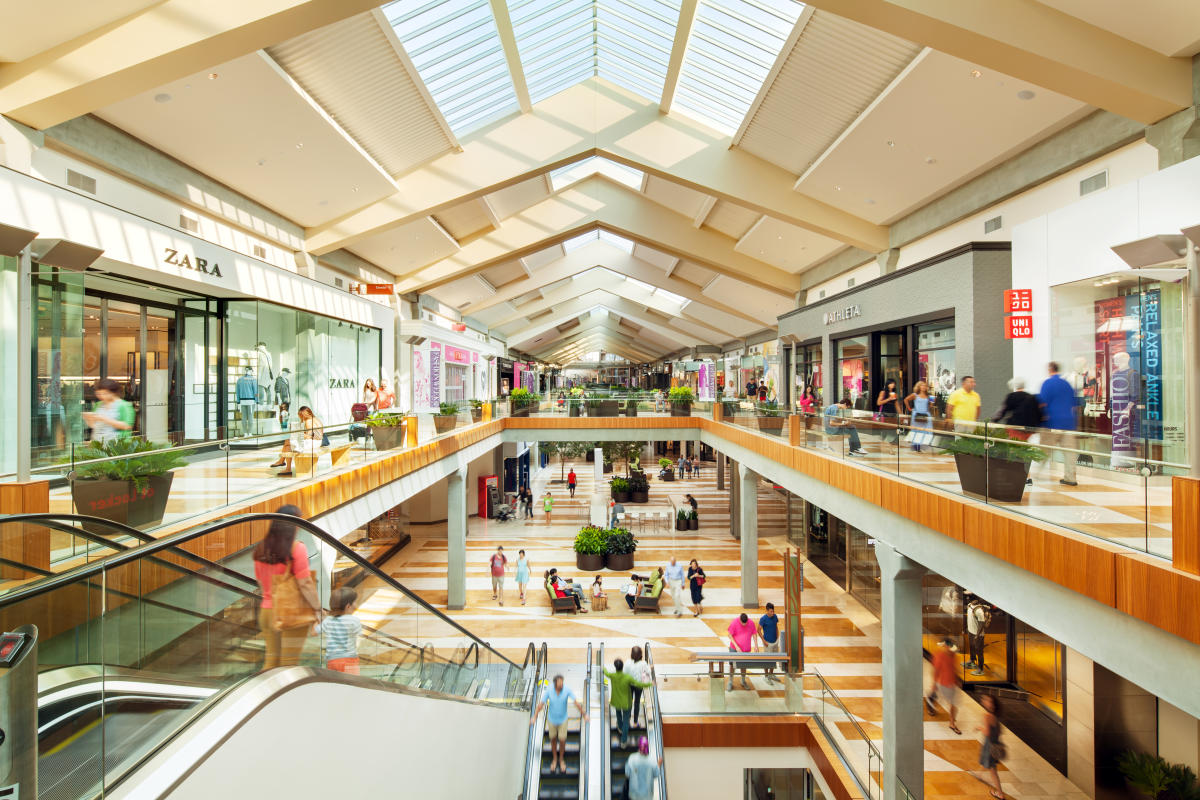 Photo courtesy of The Bellevue Collection
A kingdom unto itself, Bellevue Square is a subsidiary of the larger Bellevue Collection — conveniently connected via sky bridges to Lincoln Square and Bellevue Place. Anchored by Macy's and Nordstrom, there are literally hundreds of stores within the colossal structure. Banana Republic, Burberry, Coach, Kate Spade and more sit among a variety of dining, entertainment, and arts culture. An indoor play area will keep tots occupied, and the Beecher's Handmade Cheese stand slings out mac n' cheese and gooey sandwiches all day long. There are even three connected hotels — Hyatt Regency, W Bellevue, and Westin — within the Bellevue Collection where you can stay within steps of this premier shopping getaway. Free on-site parking is an added bonus, and visitors can even explore the latest technology and innovative industry leaders such as Microsoft, Apple, Amazon, and Tesla. With 65 years to their name (and over 22 million annual visitors), Bellevue Square has something for everyone.
The Shops at The Bravern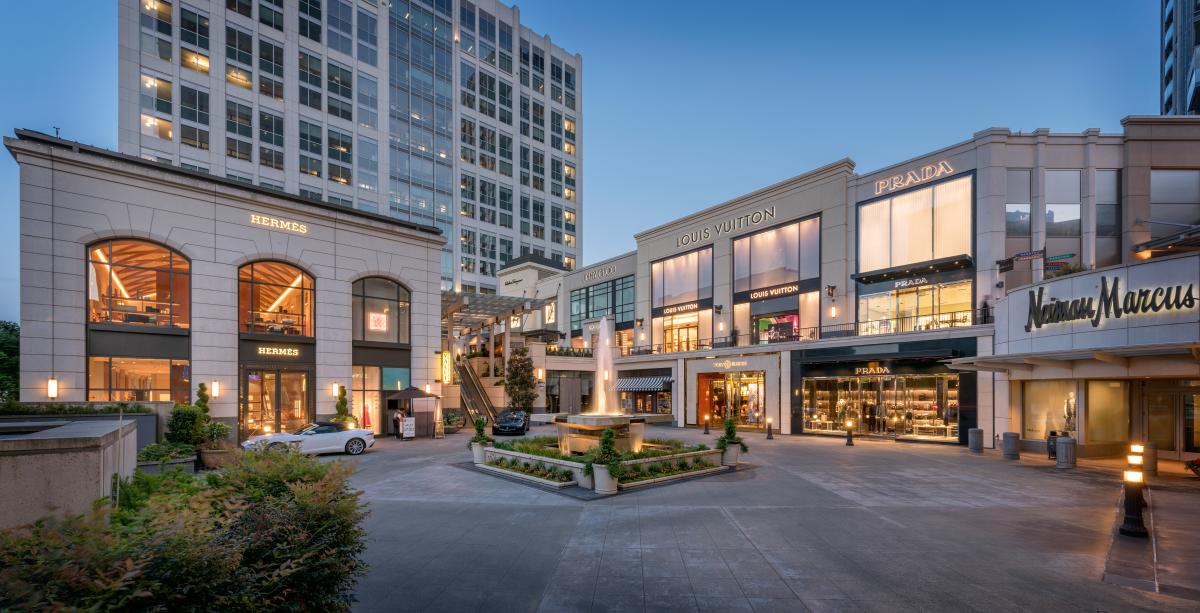 Photo courtesy of The Shops at The Bravern
If you're hoping to spend the afternoon browsing through upscale boutiques, head over to Bellevue's Shops at Bravern. This upscale shopping destination may lack the usual mall stores but makes up for it with dozens of boutique brands and designer outlets including Neiman Marcus, Gucci, Hermes, Louis Vuitton, Montcler, and more. Look (and feel) like a million bucks as you strut between the towering glamorous shops and sophisticated retailers. Feed your sweet tooth at The Sugar Factory or dive into a perfectly cooked filet at John Howie Steak, as several unique cafes and restaurants are right on-site. (Yes, that means you can enjoy a midday pick-me-up cocktail when you need a break from perusing.) Whether you like to hit the gym and spa or spend hours in Prada, the Shops at Bravern will be patiently awaiting your arrival.
Crossroads Bellevue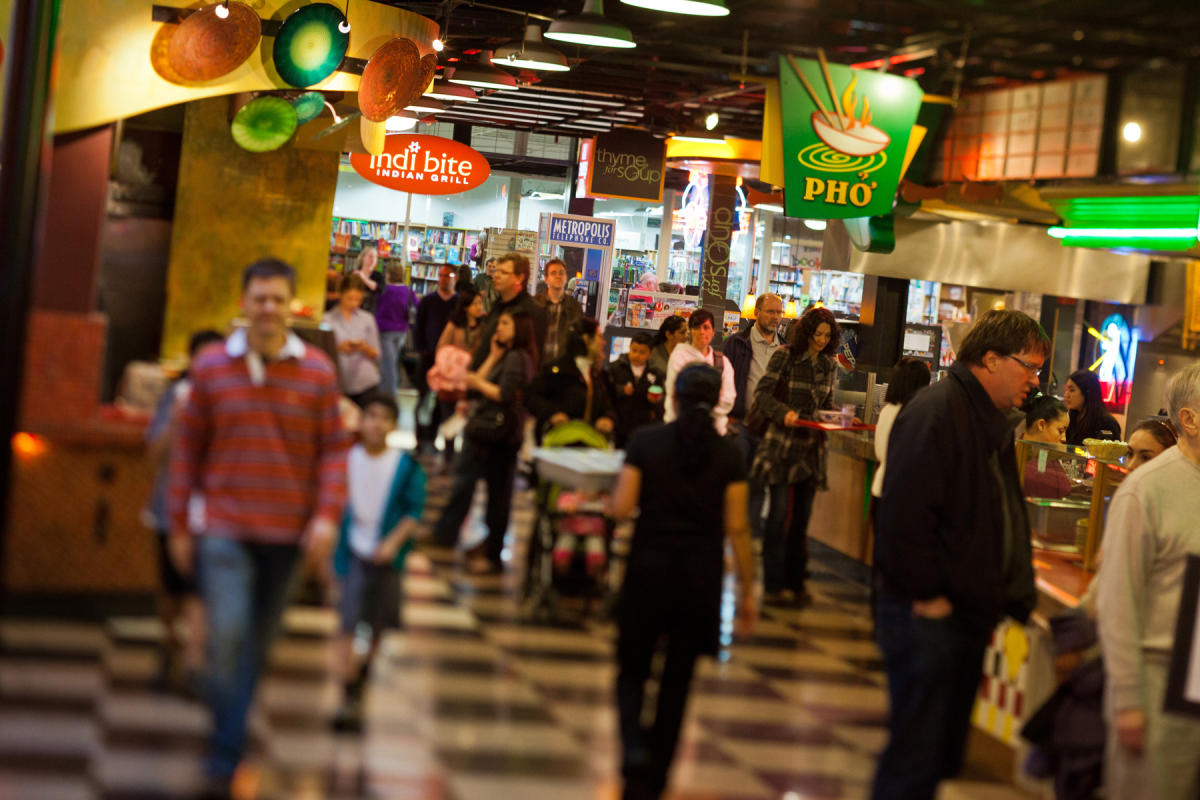 Photo courtesy of Crossroads Bellevue
Farmers Market season is back! A one-of-a-kind shopping, dining, and entertainment destination, Crossroads Bellevue offers so much more than a conglomerate of eclectic shops. Stretching a whopping 40 acres, Crossroads includes thirty international restaurants, a performance stage for weekly live music, a public library, movie theatre, and spa. (Oh, and the Pacific Northwest's largest climbing gym.) Cupcakes, handmade pottery, and floral arrangements only scratch the surface when it comes to the quirky finds and tasty eats you can get your hands (and mouths) on.
Old Bellevue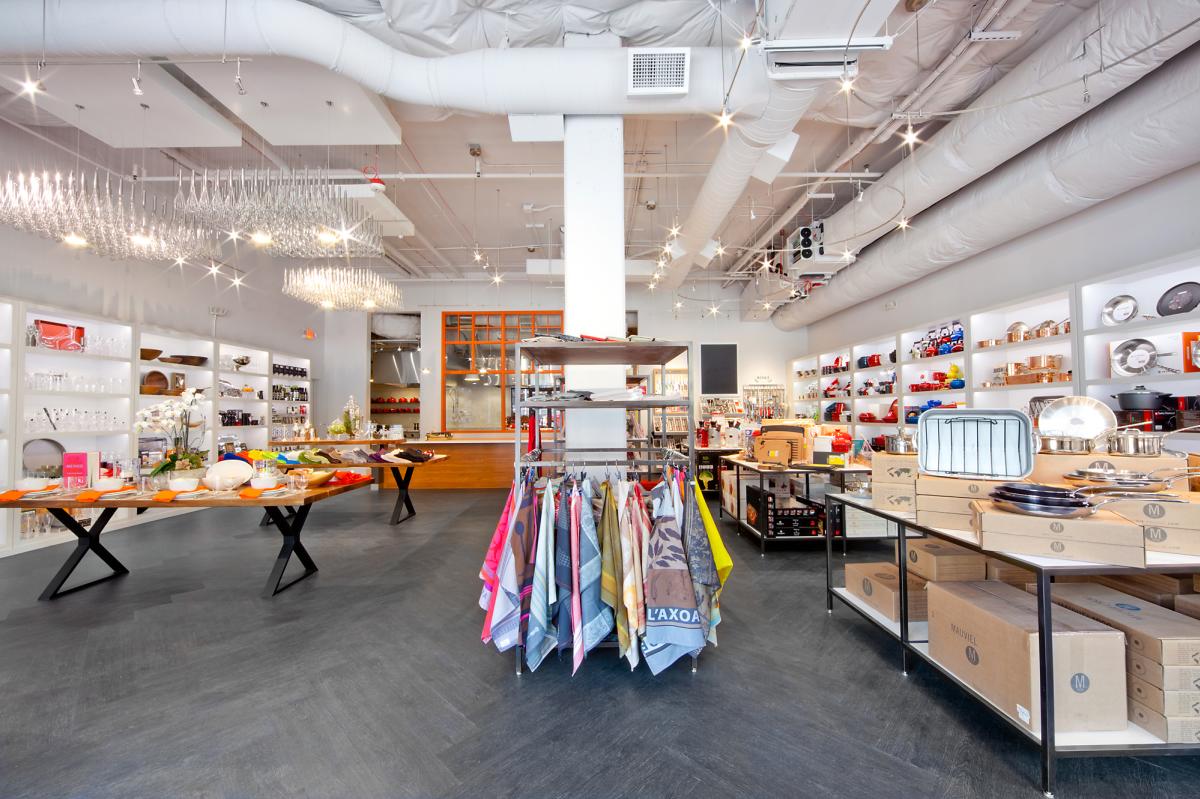 Photo courtesy of Whisk
Nautical charm awaits in Old Bellevue. A visit to our historic main street is a must for visitors and locals alike, boasting a uniquely charming reprieve from the skyscrapers and downtown bustle. Hidden gems are commonplace among the locally-owned boutiques and gift shops like Whisk, Glassybaby, Gordon James, and Jarbo. Vietnamese, Japanese, Italian, and Meditteranean joints line the cozy street, the melting pot of smells shifting as you walk along the sidewalk (probably struggling to decide which one to choose!) Just a quick walk away are the nearby — and incredibly scenic — Meydenbauer Bay Park, where you can breathe the fresh Lake Washington air and watch the yachts float by.
The Marketplace at Factoria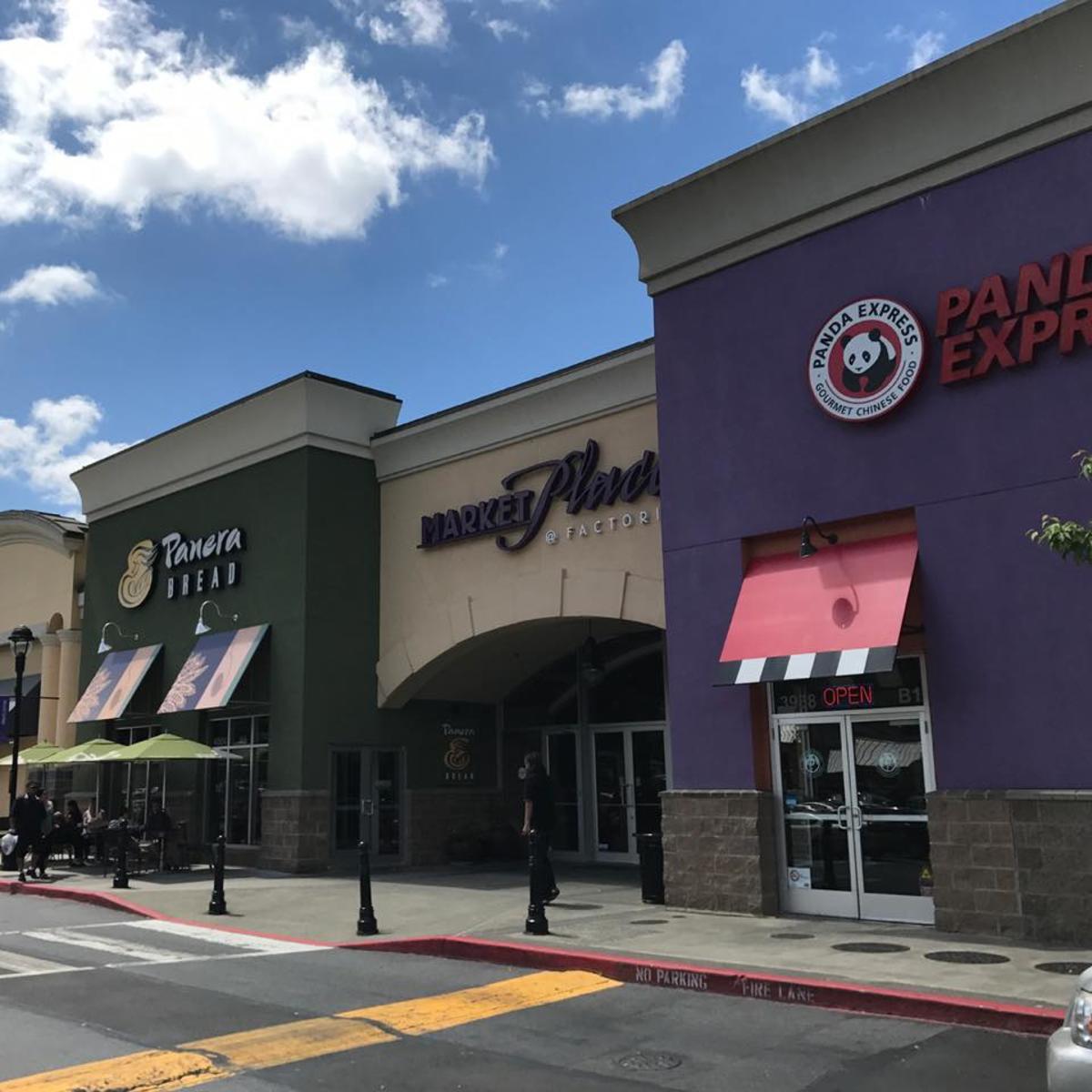 Photo courtesy of Marketplace at Factoria
Where can you munch at a Brazilian steakhouse, snag your Jamba order, get your eyebrows done, AND complete your comic collection? For starters, the Marketplace at Factoria! Tackle your mounting list errands at this one-stop-shop, with a mix of big box stores, name brand outlets, specialty shops, and diverse dining options. Dim Sum Factory is a local favorite for juicy dumplings and steamed buns, and Mighty Moose Comics has been serving offbeat residents for years. Whether it is a rainy afternoon or a busy appointment-filled morning, the Marketplace at Factoria has what you need — and with your greatest convenience in mind.