If you're looking for fun and festive things to do this Easter, look no further than Bellevue. The flowers are blooming, the birds are chirping, and the bunnies are hopping around town. Bellevue is the region's epicenter of springtime fun and is the most beautiful place to spend the Easter weekend. Whether you're searching for the best restaurants to enjoy Easter Sunday Brunch at or want to spend a day at the farm, Bellevue offers Easter activities that are fun for the whole family.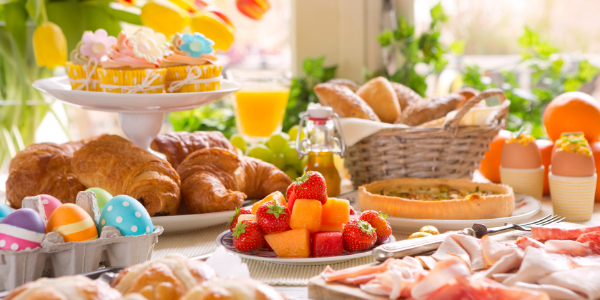 Easter Brunch
Easter brunch is a favorite tradition for those who celebrate or for those who just want to partake in the festivities. For Easter, restaurants tend to put on an extra special brunch spread; waffles, crepes, eggs benedict, ham, and mimosas are all on the table for Easter Brunch this year.
Want to celebrate Easter with brunch in the sky? Ascend Prime Steak & Sushi will host a reimagined brunch this year. Some of the menu highlights include sushi, "not" dim sum, wagyu filet & eggs benedict, herbed lamb rib, sunflower crusted halibut, hummingbird cupcakes, and vegan mango & coconut tarts (just to name a few items on the impressive menu).
Bright, crisp, and chic; the Lakehouse is the perfect location for a social brunch with friends and family. The menu is guaranteed to wow and features masterfully crafted classic dishes elevated by James Beard award-winning chef Jason Wilson and his expert team. Must-try items include (but are not limited to!): Lakehouse chilaquiles, cocoa pancake stack, shrimp and grits, steak and eggs, and the smoked salmon cakes benedict. The Lakehouse's expert pastry chef has prepared the most delightful sweets menu; we can't wait to try the white chocolate raspberry cake, hot cross bus, and earl gray tea cake. There are many more wonderful items to choose from on their menu.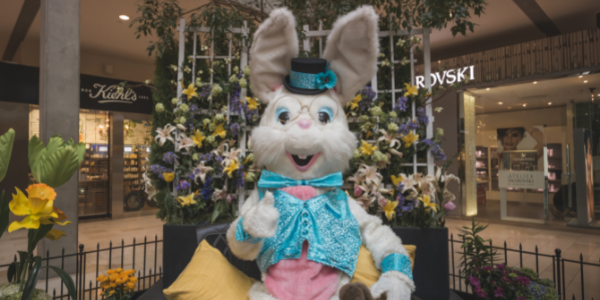 Easter bunny pictures are festive commemorations of springtime and are a time-honored tradition. The best place to take pictures in Bellevue is at Bellevue Square. The Bellevue Collection presents "Meet the Easter Bunny" from April 8, 2022 – to April 16, 2022. Visitors can stroll through the Flower Patch to meet the Easter Bunny, where they can have their picture taken with him. The Flower Patch is located at Bellevue Square's center court and picture times are Monday through Saturday 10:00 am – 9:00 pm. Be sure to take your pictures with the Easter Bunny before he hops away!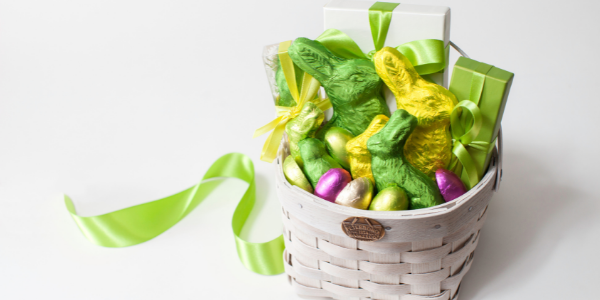 Easter Baskets
Easter isn't complete without a sweet treat from the Easter Bunny. Bellevue has amazing chocolatiers that have the most decadent candies to fill your baskets with. If you are traveling or want a professional touch, these stores have ready-made baskets that are sure to bring joy and delight to the lucky recipient.
The award-winning chocolates and family-owned Fran's chocolates offers the most delicious handcrafted artisanal chocolates around. Their beautiful Easter treats and brilliant baskets make surprising your loved ones easy and extra special this year.
Right across from the Hyatt Regency Bellevue, See's Candies carries chocolates and pre-made baskets.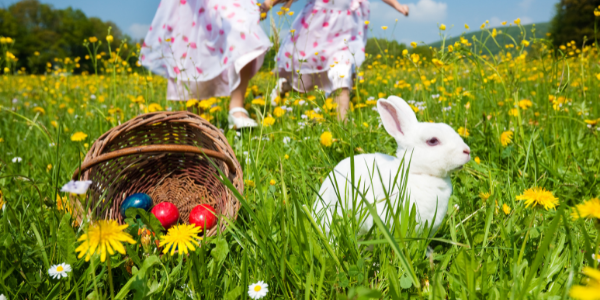 Easter Activities in Bellevue
The weather is lovely and there are flowers all around; Easter Sunday is meant for going outside and embracing the spring landscape. Bellevue has fun easter activities that are interactive and wholesome. Everyone who journeys along will have a great time.
Forum Social House is hosting a Family Easter Egg Hunt on Sunday, April 17th from 11:00 am – 1:00 pm. Families can search around the 20,000 sq ft venue for the stashed eggs. Breakfast snacks, juices, and mimosas (for the adults only) are available during the hunt.
Enjoy this garden oasis comprised of 150 acres of forests, lakes, and diverse wildlife. The Easter Egg hunt will take place at the Bellevue Urban Garden, where the family can search for eggs across 2 acres of garden. After the hunt, enjoy the blueberry farm, serene lakes, waterlilies, and yellow iris.
Come see the bunnies in real life! Kelsey creek farms is a serene countryside experience that helps you escape the bustle of the city. The 150-acre park is home to two historic barns that host ponies, rabbits, and sheep. After you check out the cute farm animals, take a stroll around the gorgeous grounds.
Stay the weekend
Easter weekend is a great time for a relaxing getaway. Stay the night to enjoy easy access to the Bellevue Easter activities, amenities, and the area's natural beauty. The Bellevue Club Hotel is an excellent choice for an Easter retreat. The Bellevue Club Hotel is more than just a hotel, it's a stunning property that has luxurious rooms, tranquil grounds, a full-service spa, a world-class fitness club, and delicious restaurants. The Bellevue Club Hotel is so inclusive, that guests could spend the entire weekend on the grounds and still have a relaxing and eventful Easter weekend. Don't worry, the Bellevue Club Hotel even has Easter Brunch covered.  On Easter morning, a delicious seasonal Easter Brunch Buffet will be served. Reservations are required; please call 425.688.3328 to reserve your spot.