When it comes to outdoor adventures, Bellevue offers amazing experiences, from rugged to refined. Sandwiched between Lake Washington and Lake Sammamish, with easy access to the Cascades on the east and downtown Seattle and Puget Sound to the west (plus a new light rail line set to open in 2023, creating a quick connection with Redmond and Seattle) it's easy to find an activity and level that suits you in this uniquely positioned city.
---
LAND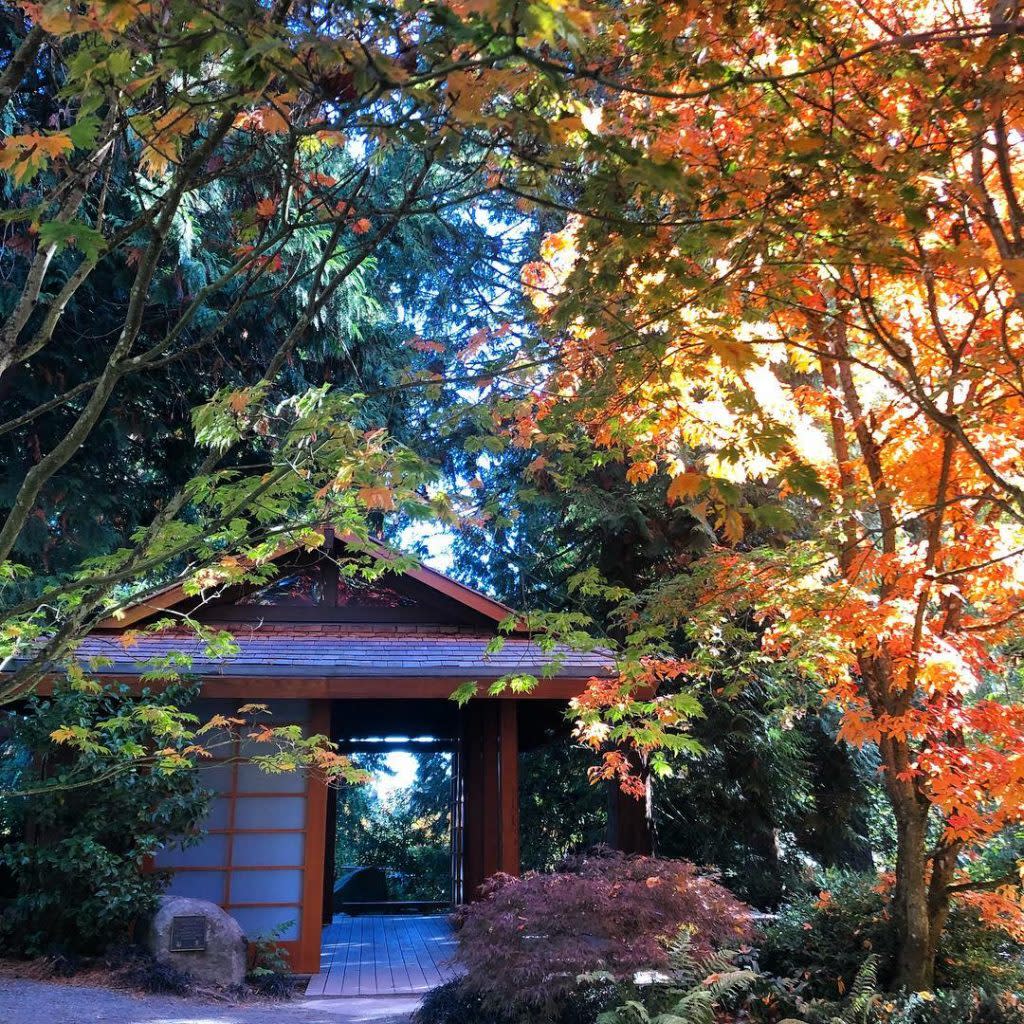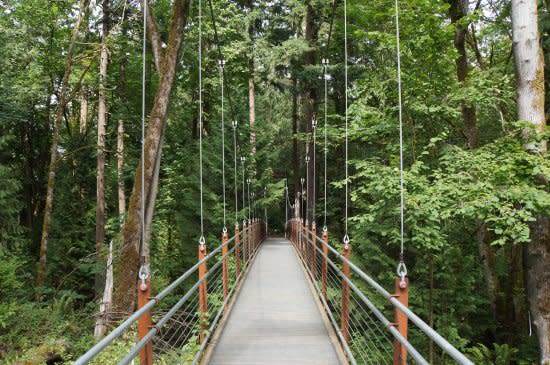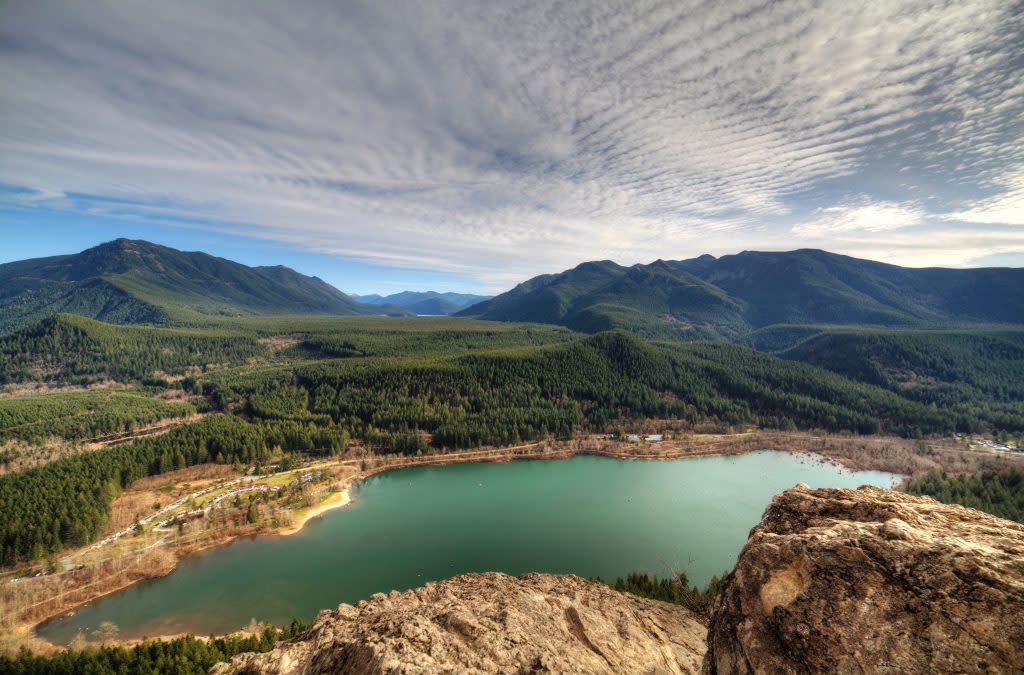 Easy
Bellevue's miles of urban trails to stroll and acres of parks in which to picnic are a major magnet for visitors and residents alike. In east Bellevue's 90-acre Weowna Park trails wind past old-growth forest, along Phantom Creek, and feature footbridges and stairs to negotiate steeper areas. Browse cultivated plants and varying landscapes at Bellevue Botanical Garden, 53 acres of gardens, woodlands, and wetlands. Unique specialty areas include the fuschia garden, the Japanese Yao Garden, and the rhododendron glen, with more than 50 varieties of this hardy Pacific Northwest plant.
Medium
Break a sweat on Tiger Mountain's always busy trails, popular for their proximity as well as their variety: You can choose to go short, from the 3.5-mile Tiger Mountain South Trail, or longer and steeper, such as up to Poo Poo Point on West Tiger Mountain, a 7.2-mile roundtrip. Most of the Tiger Mountain trails involve a steady climb.
Hard
Rattlesnake Ledge Trail, just a bit farther east of Tiger Mountain, is a high-reward, four-mile round-trip hike that takes you up 1,160 feet to sweeping views of Rattlesnake Lake and surrounding mountains. It's an open area with steep cliffs at the top. You can keep climbing on up to Middle and Upper Ledge for more challenge, scenery, and thinner crowds.
---
WATER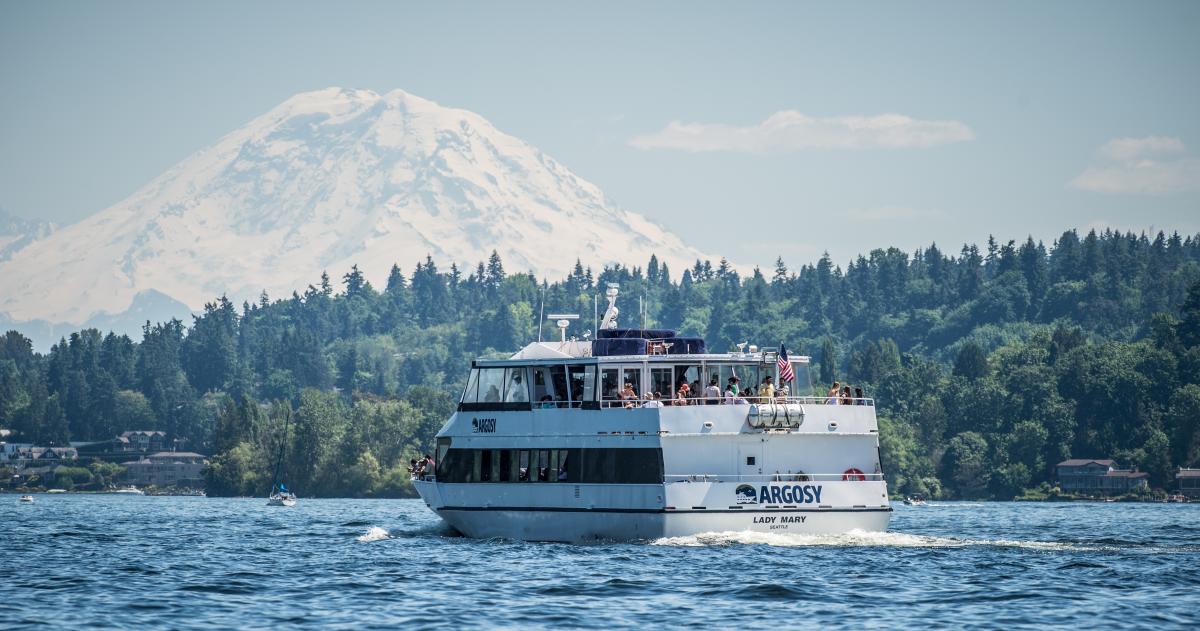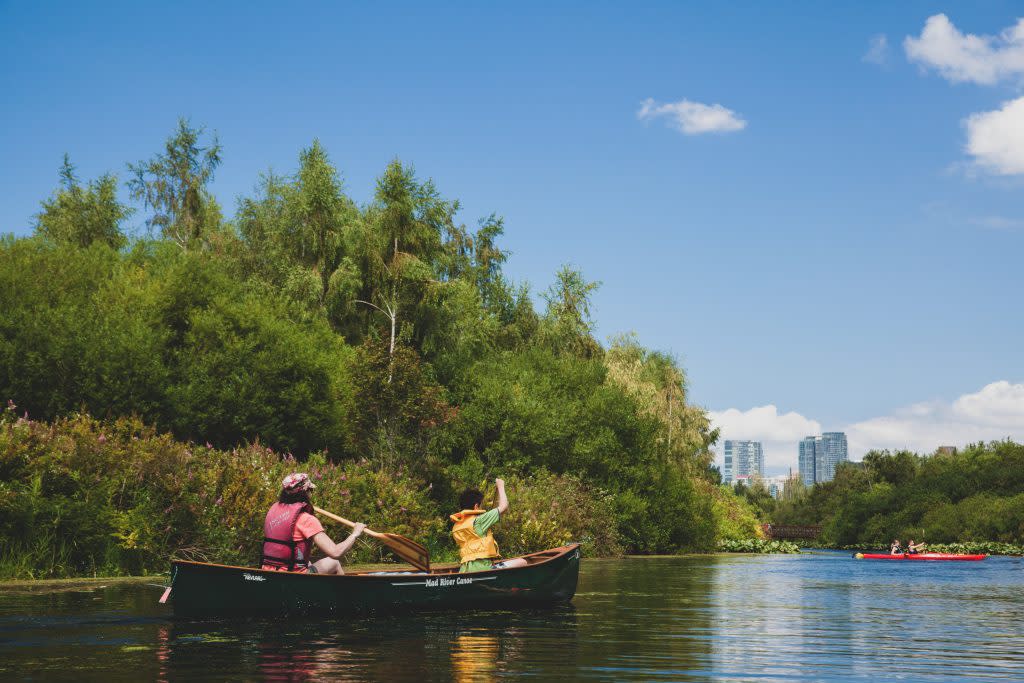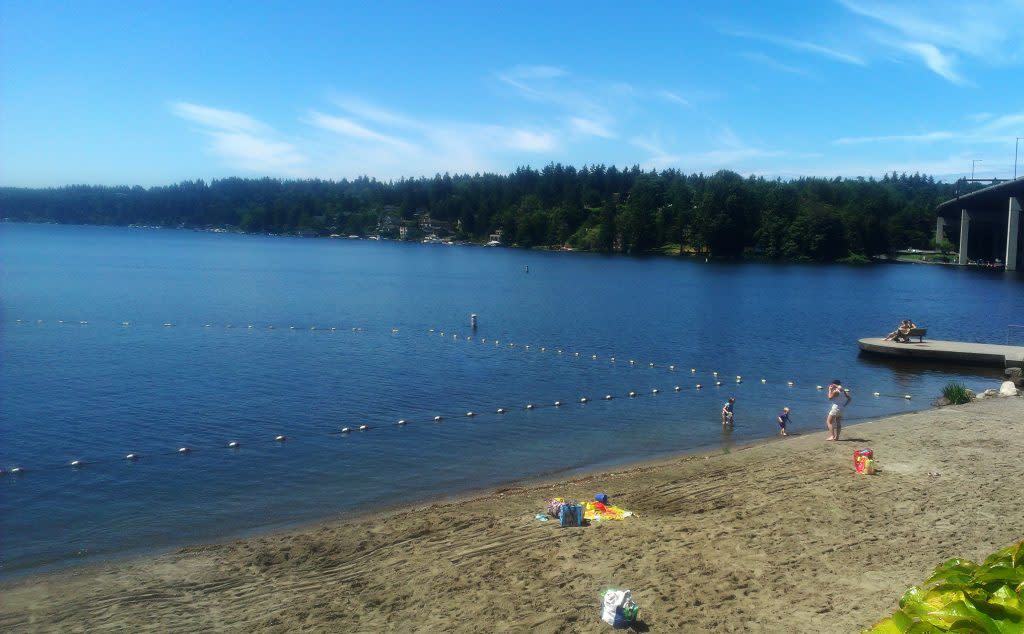 Easy
The water around here is full of activity, with good reason: From catching fish to catching a view, sailing to riding rapids, there are lots of opportunities to enjoy the blue stuff, and many of them involve getting on a boat.
Sign on to go whale-watching—the season runs about April through December—with Puget Sound Express. Boats depart from Edmonds and go wherever the sightings of humpbacks, minkes, and orcas take them—and weather allows—often north to the San Juan Islands as well as south toward Tacoma. The approximately five-hour tour also takes you by Smith Island Wildlife Refuge, home to seals, birds, and sea lions about five miles west of Whidbey Island.
Or learn about one of the lakes that define the region, with Argosy Cruises' Lake Washington tour, a 1.5-hour cruise of Lake Washington that departs from the Kirkland dock, about a 15-minute drive north of Bellevue.
The late spring through summer are especially good for fishing in Lake Sammamish, where finds include large- and smallmouth bass, yellow perch, and coastal cutthroat trout.
Medium
Rent a canoe or kayak at Enatai Beach Park and take the canoe trail through Mercer Slough Nature Park, home to hundreds of plants and more than 170 wildlife species including herons, turtles, and beavers. Memorial Day through Labor Day, Bellevue park rangers offer guided weekend canoe tours. The 320-acre park is one of Bellevue's largest, and also includes Larsen Lake Blueberry Farm, where you can pick the perfect pre- or post-paddle snack from around mid-July through September.

Nearby, about a 15-minute drive from downtown Bellevue, explore Lake Sammamish and try your hand at kayaking or stand-up paddleboarding. Rent equipment at Issaquah Paddle Sports, at Tibbetts Beach in Lake Sammamish State Park, or take a lesson from Kayak Academy.
Hard
Up the adventure level and head to the rapids —the Skykomish River is the closest locale for whitewater rafting and is about an hour east of Bellevue. The rafting season runs April through August, and outfitters Alpine Adventures will get you geared up for the Class III to V rapids that stretch for more than nine miles. The next-nearest spot is the Green River, with Class III to IV rapids starting at Flaming Geyser State Park.
---
AIR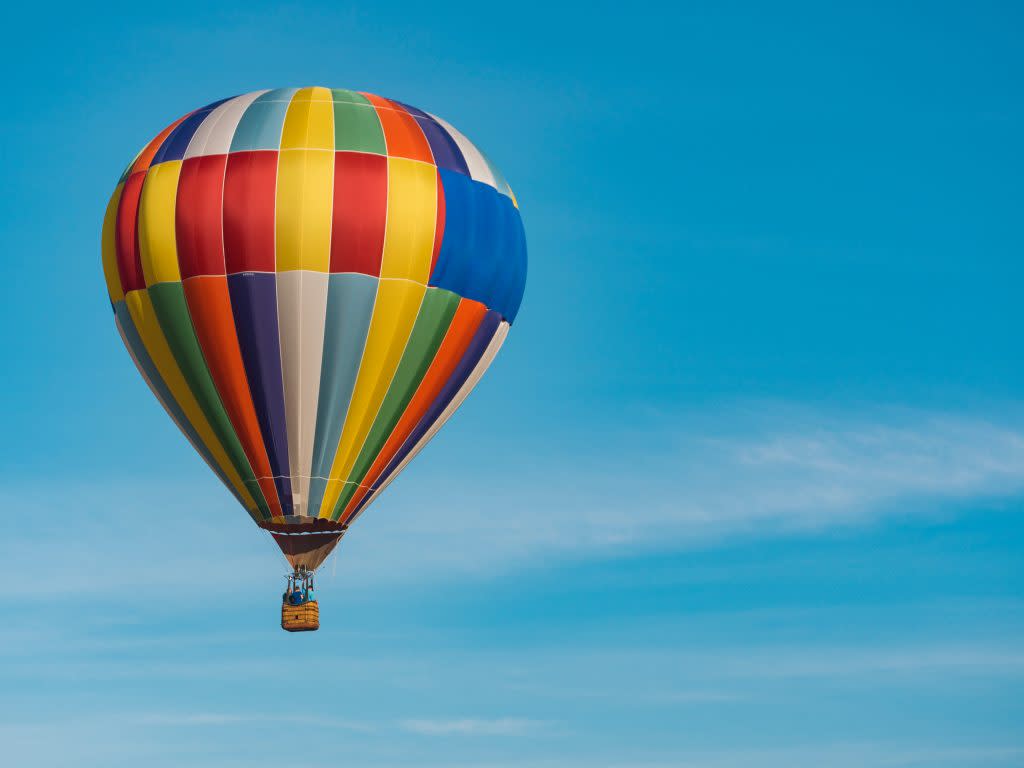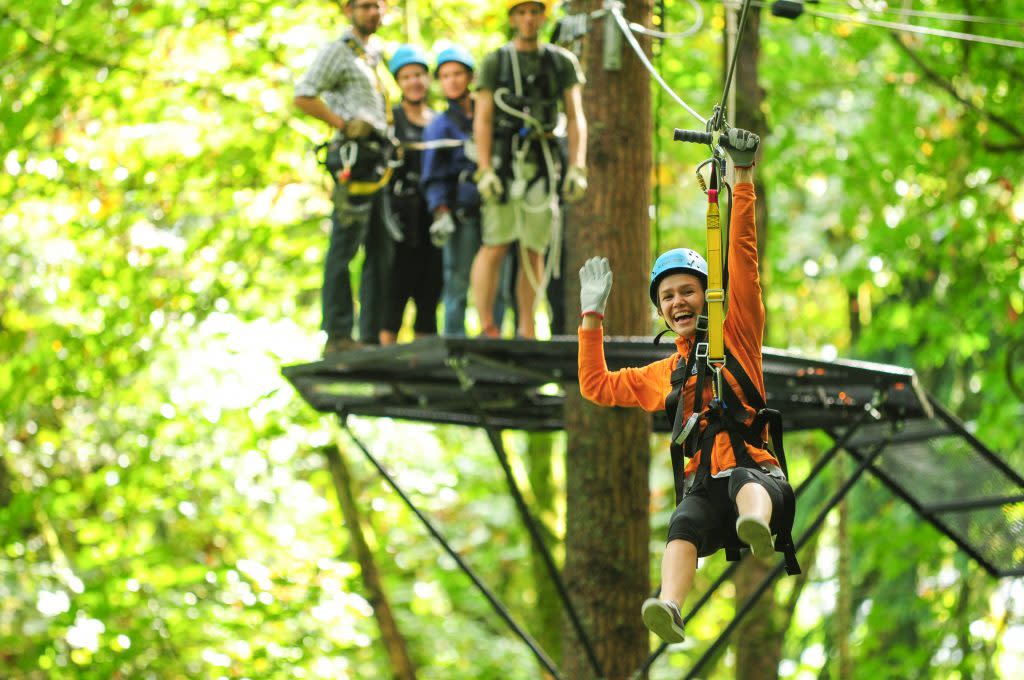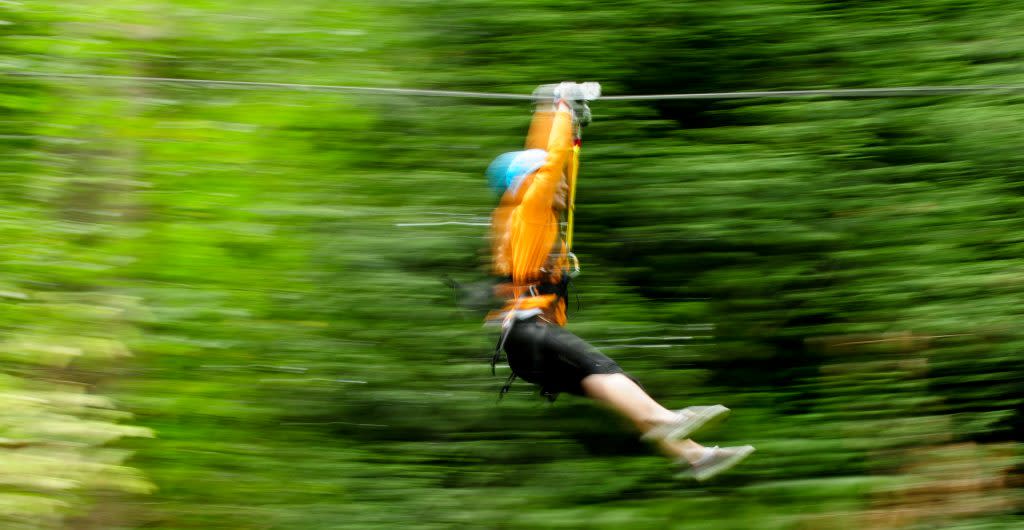 Easy
Get a bird's-eye view of the region's picturesque terrain, soaring with Kenmore Air's sea or land planes, with routes and tours starting from Kenmore on Lake Washington (north of Bellevue). Flights include trips to the San Juan Islands, Vancouver, and Victoria, as well as scenic tours, such as the glorious Mount Rainier and Mount St. Helens volcano tour, which will bring you up close to Rainier's glaciers and St. Helens's two-mile-wide crater.
Take in a slower, more bucolic view via Over the Rainbow Hot Air Balloon Rides. Flights depart from Snohomish and Woodinville, taking in views of the Snohomish River Valley or the vineyards of the local wine country. Sunrise flights conclude with a champagne toast; in the evening, they're followed by wine tasting and a tour at Matthews Winery in Woodinville.
Medium
Fly through Eastgate Park April through October on a Bellevue Zip Tour. Seven ziplines, from 78 to 458 feet in length, weave through big-leaf maples and other park sights. The highest point is 80 feet up. The park also has a challenging ropes course, where groups can climb with professional guidance on hand.
Hard
Bellevue's proximity to the Cascades makes mountain skiing adventures de rigeur; for the experienced, heli-skiing takes it to the next level. The North Cascades have the highest elevation skiing in the state that can only be accessed by helicopter. Runs start between 7,000 to 9,000 feet in the Okanagan-Wenatchee National Forest.
If you'd rather soar over mountains than on them, take a tandem paragliding lesson from Issaquah's Seattle Paragliding. A shuttle takes you up Tiger Mountain to the launch point or you can hike there via the Chirico Trail, a 1.5-mile route that climbs 1,700 feet. From there, ride air currents up to 3,000 feet to glide above mountains and forest. It's as close to bird-like as you can be.
---
Article written by Niki Stonjnic for the 2019-20 Bellevue Visitor's Guide.