Join us for 5 days of fun in Bellevue with 20+ shows featuring the area's premier showcase for top national and regional jazz and blues artists October 6–10, 2021.
The 14th Annual Bellevue Jazz & Blues Festival will be showcased at venues across Downtown Bellevue.  Including Lady "A" has been a Pacific NW Blues favorite for many years and is known as "The Hardest Workin Woman in Blues, Soul & Funk". Her love of blues and soul music is generally likened to a pot of Louisiana Gumbo... throw in a mixture of soul, funk, the musicians and a venue, it makes for the best hand clappin', foot-stoppin' and dancin' experience you can throw all together.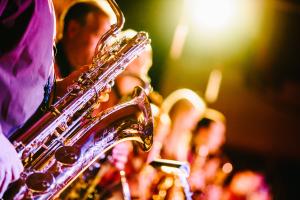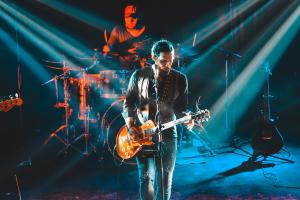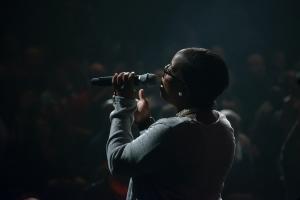 Also featuring Ray Vega & Thomas Marriott: Continuing the tradition of fabled trumpet duo sessions that have included Fats Navarro & Howard McGhee, and Freddie Hubbard & Woody Shaw, two of the more dynamic and versatile trumpeters anywhere, New Yorker Ray Vega & Thomas Marriott from Seattle, make up the front line of this power-packed group as they take a joyous ride through a collection of jazz classics and original compositions. 
Many other top talents will be showcased at venues across Downtown Bellevue. Check our 2021 festival schedule for the full lineup, including several free shows. Get tickets and information Here.
For more information and to purchase tickets, visit https://www.bellevuedowntown.com/events/jazz-and-blues-music-series