Two Free Bellevue Arts Fairs in One Weekend
Experience the Pacific Northwest's largest and most celebrated arts fairs, which takes place in Downtown Bellevue Friday, July 26th – Sunday, July 28th, 2019! This guide will breakdown the events during the busy weekend and will also provide information on how to plan the perfect weekend getaway in Bellevue, Washington.
---
Bellevue Square & Bellevue Arts Museum
Friday & Saturday: 9:30am – 9:30pm
Sunday: 10:00am – 6:00pm
FREE
Older than the city itself, BAM ARTSfair takes center stage every summer throughout the streets of downtown Bellevue with sculptures, jewelry and artwork from regional and national artists. Hosted by the Bellevue Arts Museum, the fair has been celebrated since the 1940s and showcases over 300 inspiring artists. Shop various arts, crafts and pieces and enjoy free events such as BAM Exhibitions, KIDSfair, the Sound & Movement Stage, food trucks, and much more.
 
Parking & Transportation Information
By Car: Parking is free for 3 hours at the Bellevue Collection with validation. Permit parking only in the Bellevue Arts Museum parking garage.
By Public Transportation:Visit www.ChooseYourWayBellevue.org, Metro Transit or Sound Transit to plan your trip today!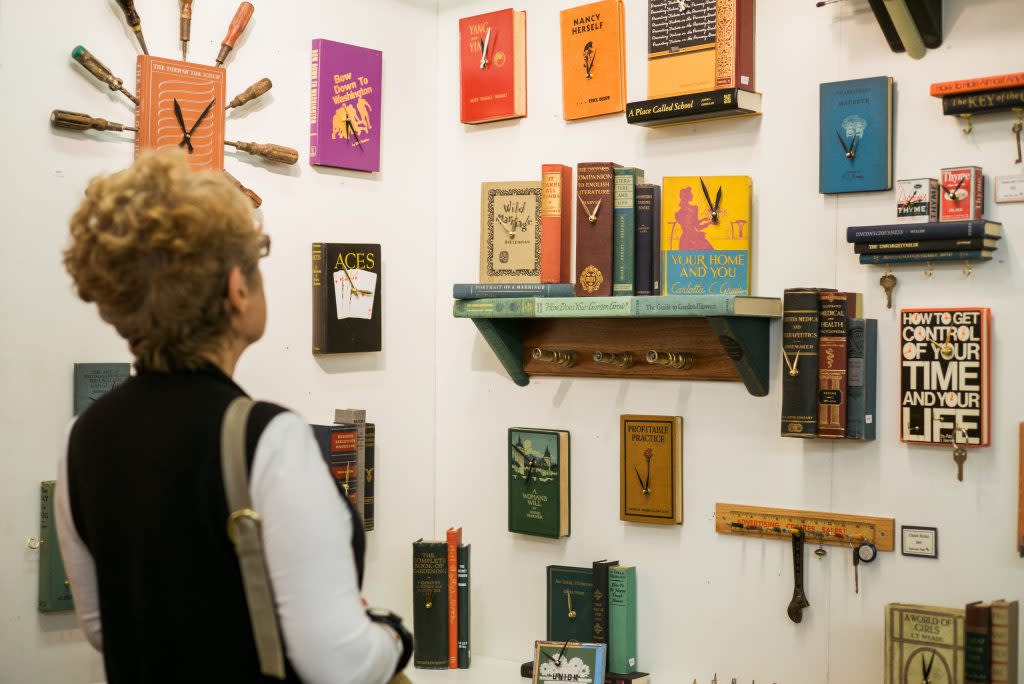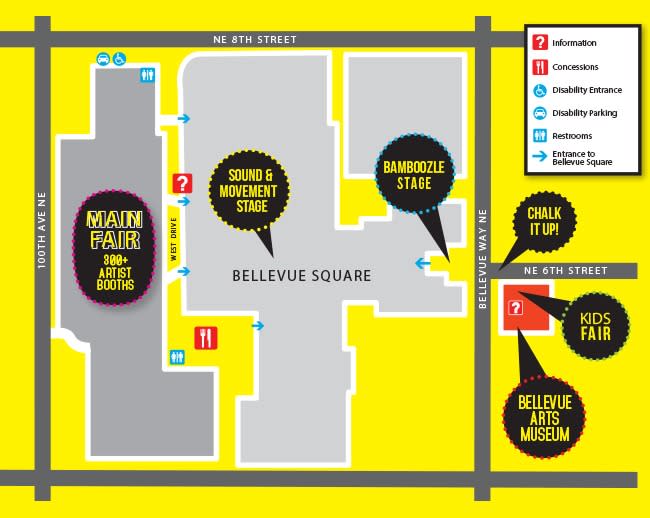 ---
NE 6th Street & 106th Avenue NE, Bellevue, WA 98004  
Friday & Saturday: 10:00am – 8:00pm
Sunday: 10:00 am – 6:00pm
FREE
Produced by the Bellevue Downtown Association, Bellevue's 6th Street Fair showcases the original work of over 100 artists of sculpture, jewelry, wood and glasswork, home décor, fabrics and more. The fair features a street-side layout adjacent to the Bellevue Connection with convenient access to nearby freeways, transit center and parking. There will be plenty of food available as well as live music, powered by Amazon!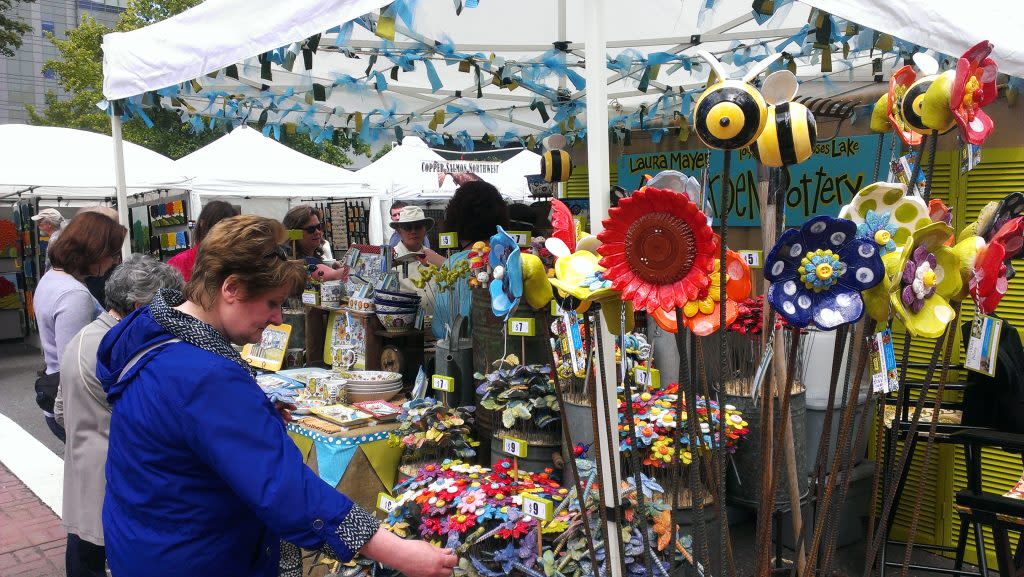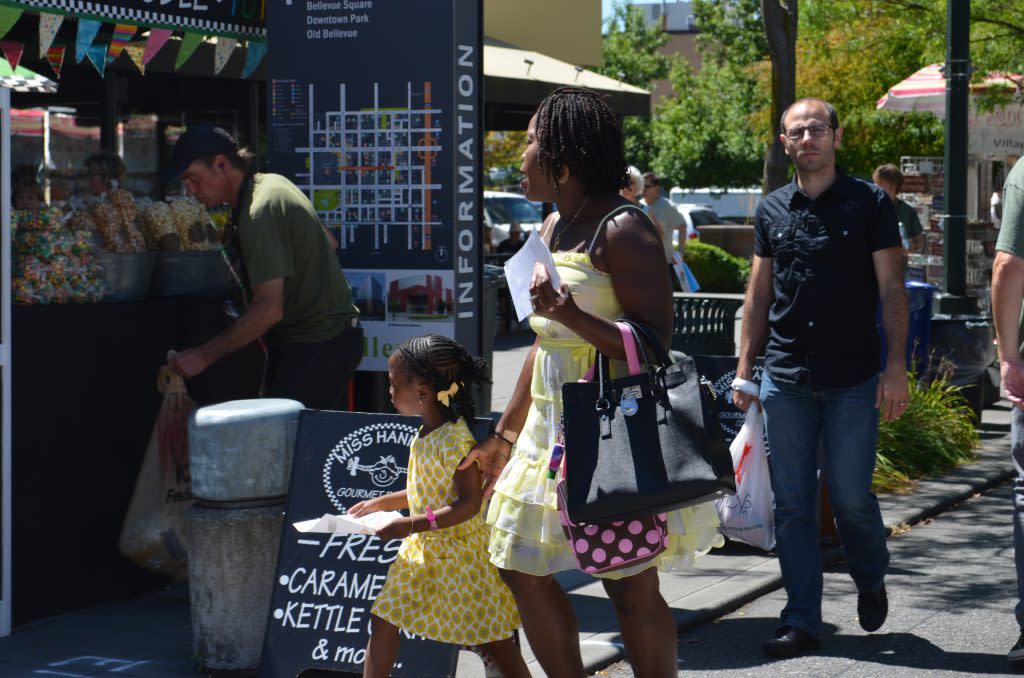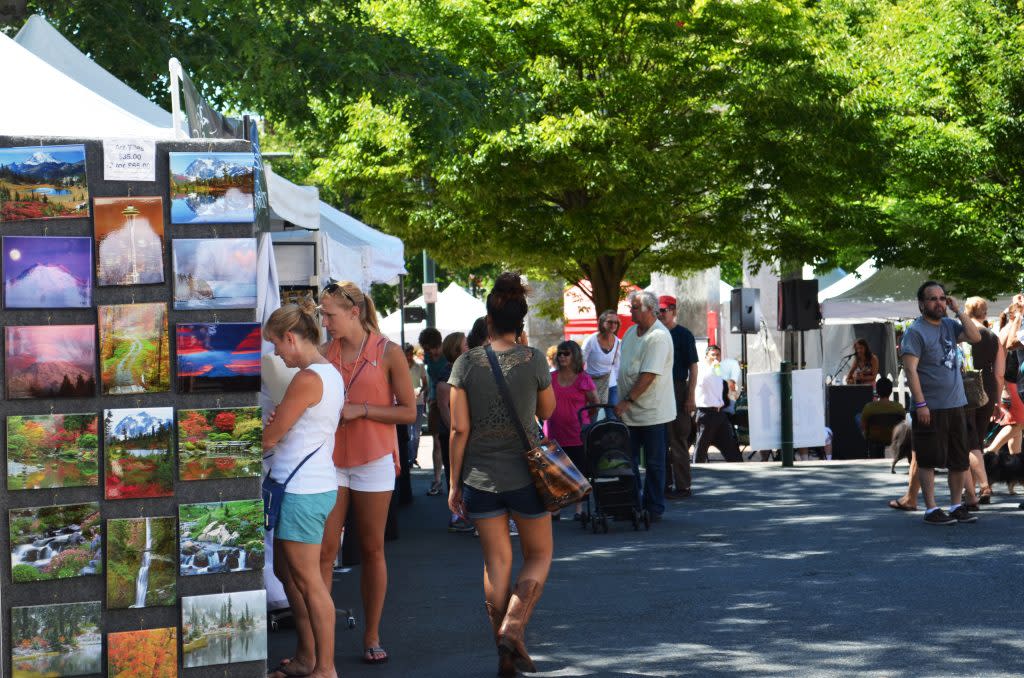 ---
Visit the Bellevue Arts Museum during the weekend FOR FREE to take in one of the new rotating exhibits this summer, including:
Collaborator by Oscar Tuazon — the first museum exhibit by the L.A. artist, a collection of work from the past 15 years that explores the relationship between sculpture and architecture. (through September 15)
Ron Ho: A Jeweler's Tale — a treasure trove of Ho's writings, paintings and objects that reflect the essence of the renowned Northwest artist (through September 15)
Bad Gateway by Simon Hanselmann — the written work of Hanselmann comes to life through 176 hand-watercolored pages, demonstrating his mastery of traditional sequential art. (through August 11)
School by Joseph Rossano — the impressive installation features a life-size school of several hundred mirrored salmon and steelhead, crafted by concerned glassmakers from around the world with the hopes of bringing awareness to the diminishing fish population. (through August 11)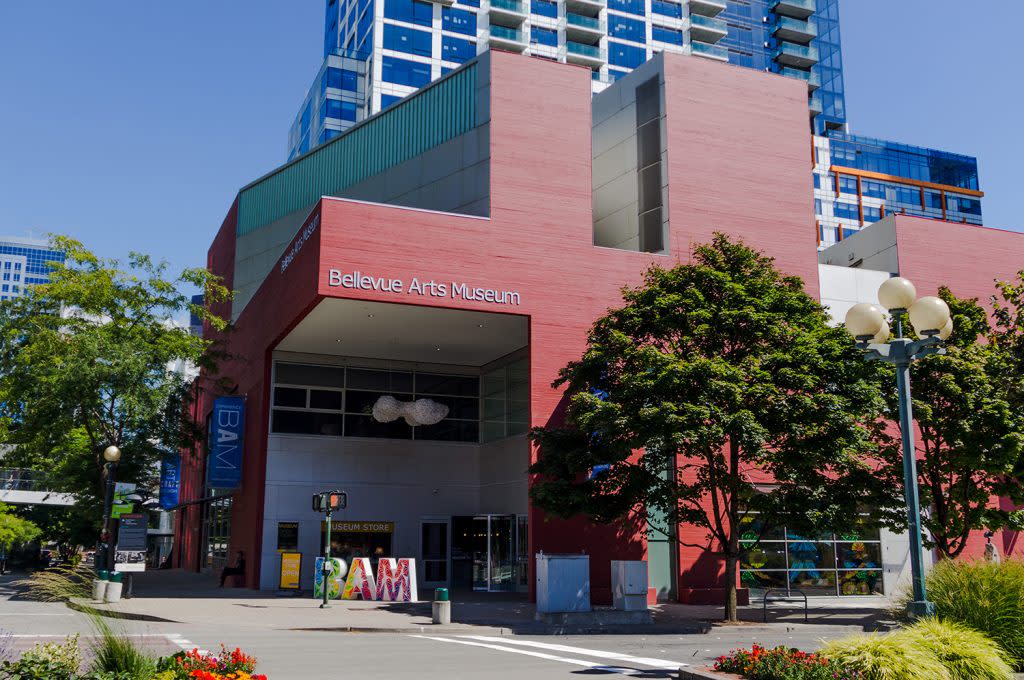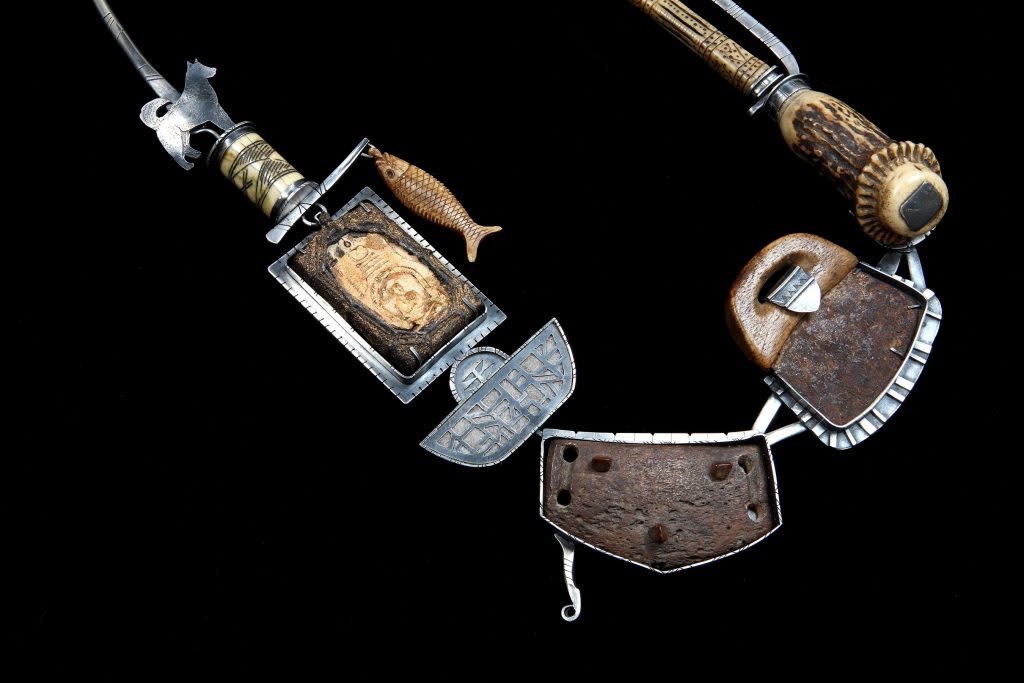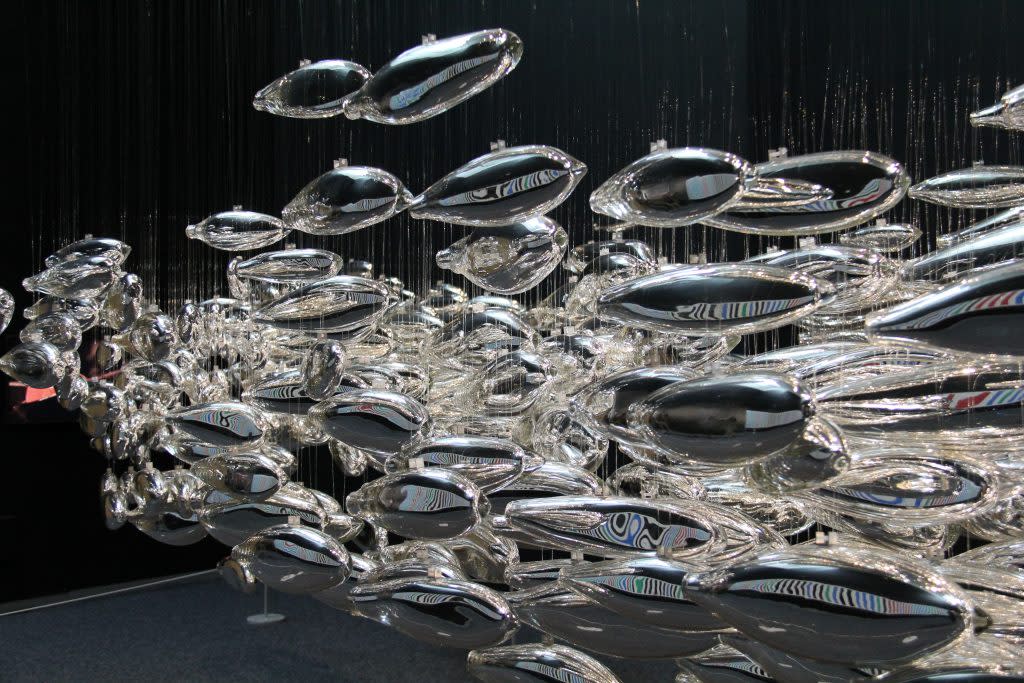 ---
MAKE IT A WEEKEND!
Are you coming to Bellevue for the weekend?
Bellevue offers a wonderful mix of well-appointed guestrooms & hotels. Whether you are looking for an elevated experience, a romantic getaway, family-friendly adventure or last-minute deal, you'll find a great place to relax and unwind. 
There are also plenty of things to do in Bellevue in addition to the Arts Festivals! Our modern, vibrant city offers the ultimate in shopping, dining, and cultural attractions, all while being surrounded by natural beauty and outdoor spaces.
Looking for delicious food? You will find a wide range of restaurants in Bellevue, guaranteed to satisfy any craving. From Thai to tacos, there are hundreds of Bellevue dining options; we challenge you food lovers to try it all!
---
Contact us with any further questions about the Arts Fair Weekend!