Hotel 116 provides you a wonderful venue for your next conference or meeting.  The hotel is located just 10 miles east of Seattle in the heart of the expanding businesses and shopping district of Bellevue, gateway to the Spring District, and minutes away from Meydenbauer Convention Center. 
All 176 guest rooms offer double pillow-top beds with duvets, high-speed internet, direct-dial phones with data port and voicemail, 27-inch flat-screen TVs with movies, and a mini-refrigerator.  Hotel 116 is a full-service property featuring a complimentary business center and complimentary parking. 
The meeting facilities of Hotel 116 can accommodate 3 to 300 people with over 5,500 square feet of flexible space.  Hotel 116's catering partner has put together a variety of Northwest cuisine or will assist you to create a customized menu that will enhance your next event.  Book Hotel 116 now for your next event where their professional staff will offer excellent service and is waiting to assist you and your guests. 
 
MEETING SPACE SUMMARY
 
| Room | Square Feet | Dimensions | Ceiling Height |
| --- | --- | --- | --- |
| Ballroom | 3,267 | 91' x 36' | 9'8" |
| 3/4 Ballroom | 2,470 | 69' x 36' | 9'8" |
| 1/2 Ballroom | 1,650 | 46' x 36' | 9'8" |
| 1/4 Ballroom | 828 | 23' x 36' | 9'8" |
| Tamarack | 625 | 25' x 25' | 8'6" |
| Alder | 625 | 25' x 25' | 8'6" |
| Hemlock | 625 | 25' x 25' | 8'6" |
| Executive Conference | 325 | 13' x 25' | 8'6" |
KING ROOM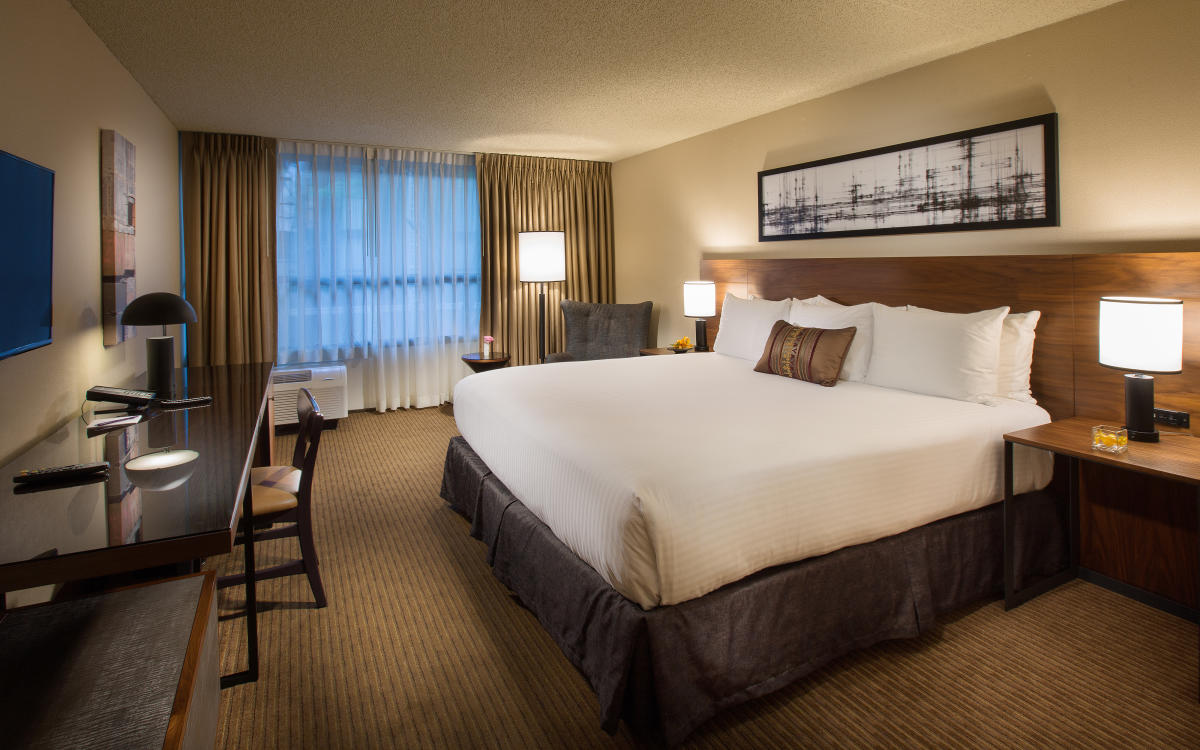 BALLROOM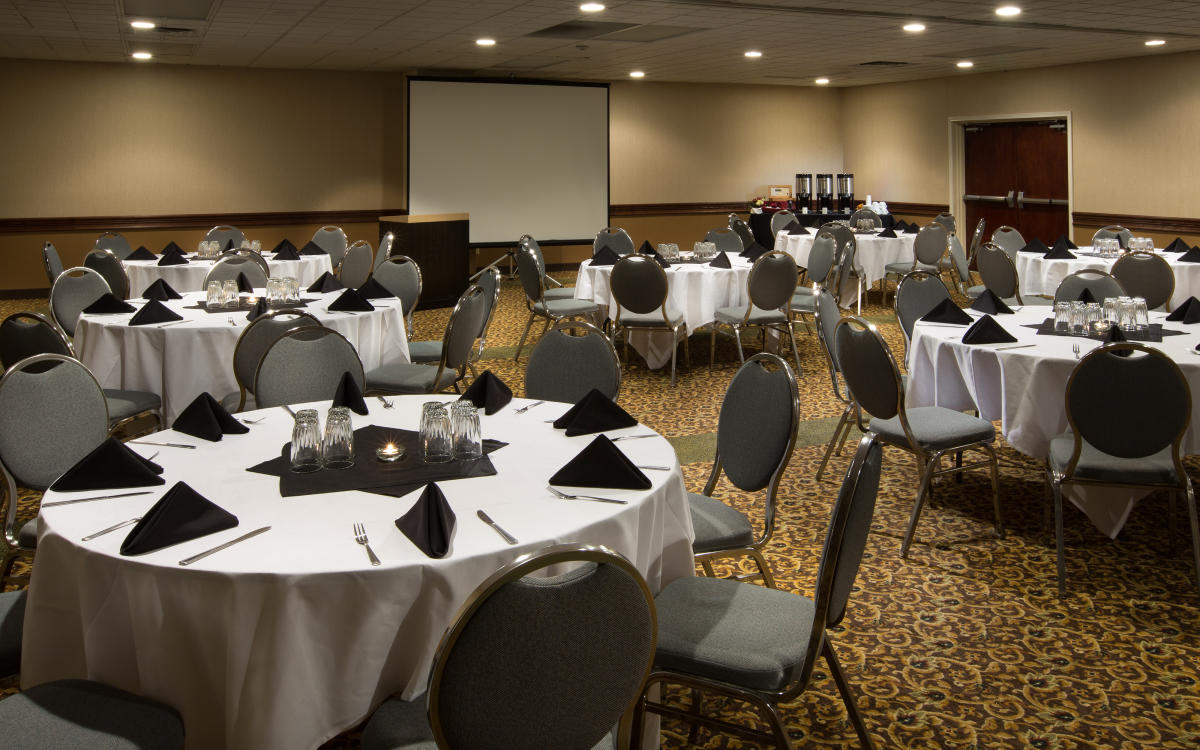 CLASSROOM