Amazon, Facebook, and Microsoft. Oh, my!  Bellevue has experienced exponential growth as we are known to foster innovation, creativity, and style.  Explore the great outdoors, indulge in world-class urban experiences, and quickly discover why so many companies call Bellevue home. Nestled between Lake Washington to the west, the Cascade Mountain Range to the east, Mount Rainier to the South, and Mount Baker to the north, imagine the possibilities.
The growth isn't isolated to corporations, many mixed-use projects are coming online which will add to the richness of the downtown core.  Many people who work in downtown Bellevue also call it home adding vibrancy and friendliness for our visitors.
---
Avenue Bellevue
Opening in 2022 this mixed-use luxury development will sport a 252 room InterContinental hotel with 14,250 square feet of meeting space, two bars, and one restaurant, along with an open-air plaza with retail, fine dining, and nightlife. And in case you want to stay a little longer, 322 luxury condos.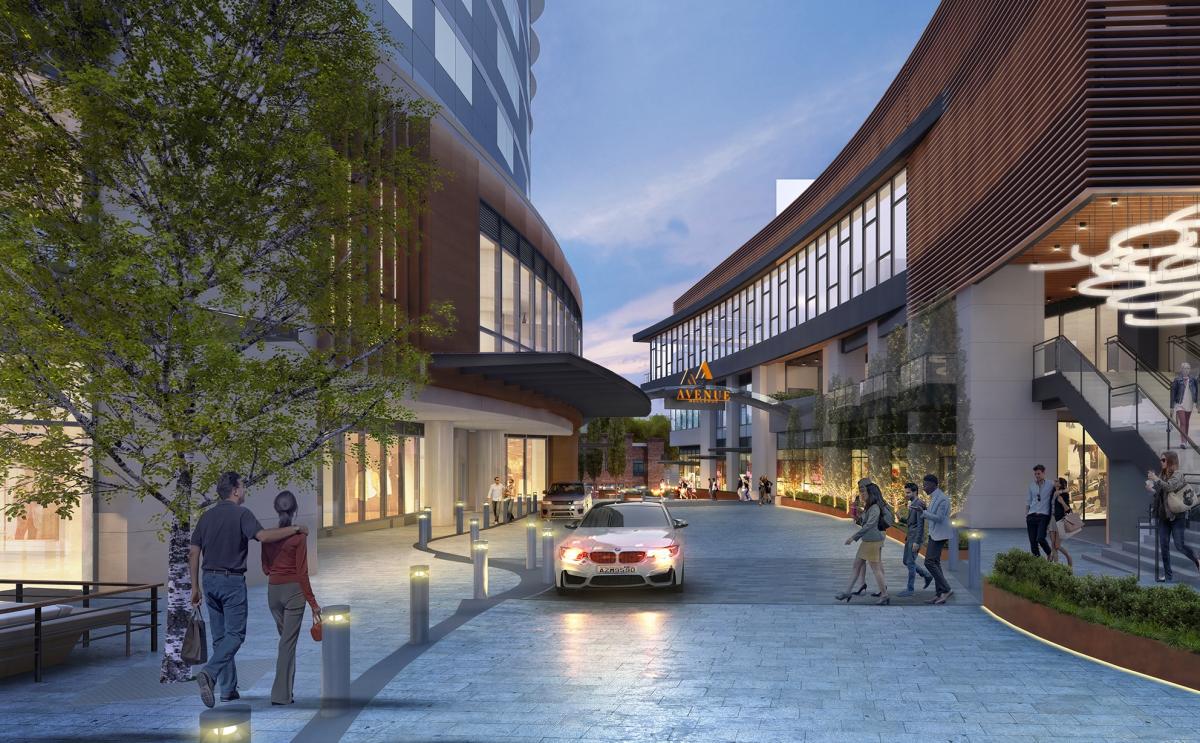 Cloudvue 10855 Towers
This 56 story building will house a luxury 286 room hotel with over 34,000 square feet of retail space, multiple restaurants, and bars, as well as the highest rooftop bar and lounge in Bellevue.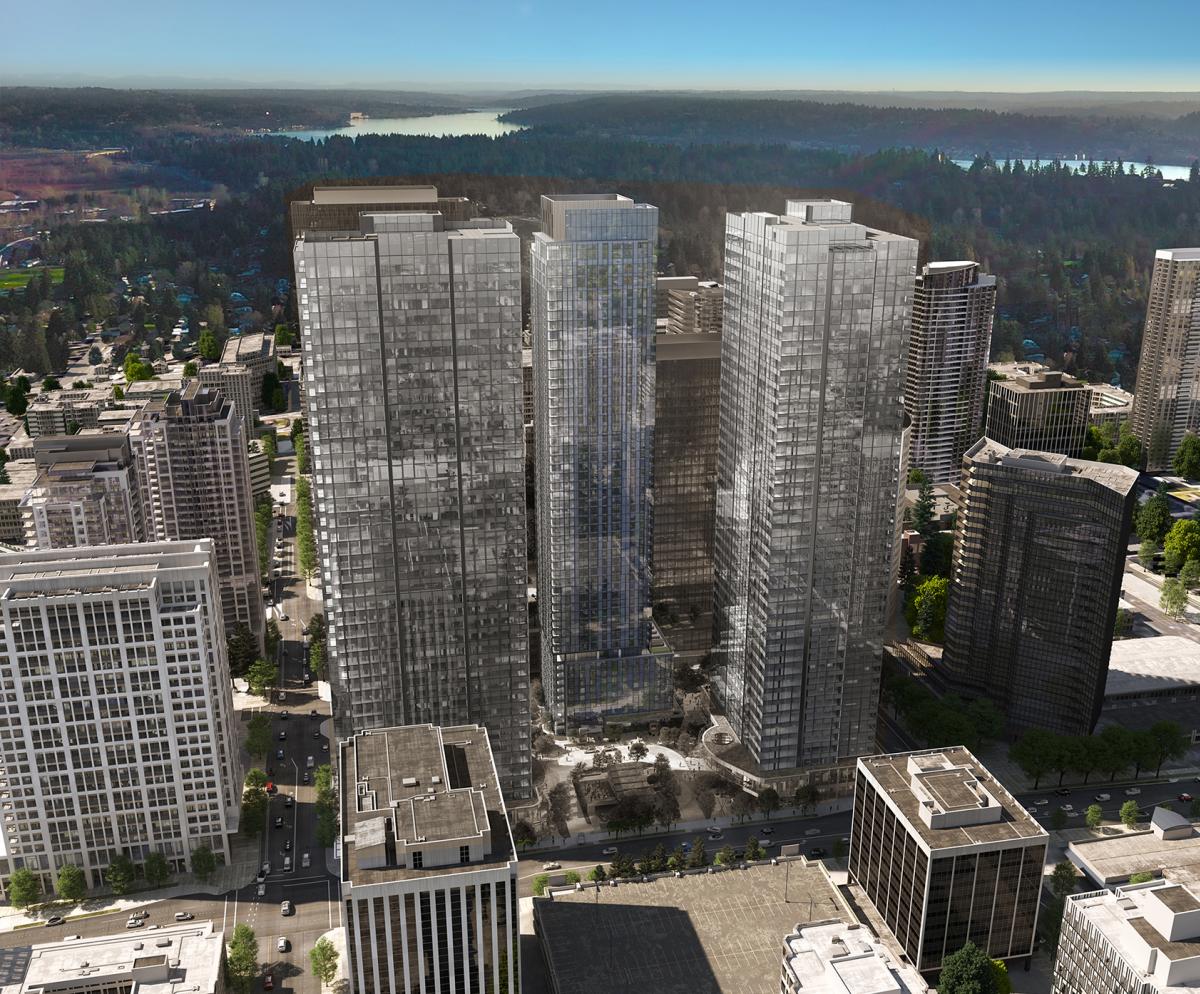 Bellevue Collection Expansion -
The Bellevue
500,000 square feet of new 5-Star retail, dining, hospitality, residential, and a premier health & wellness resort are coming to The Bellevue Collection. The Bellevue will provide an opulent entry to Downtown Bellevue and will be connected to the current 5.5 million sf. of The Pacific Northwest's most powerful mixed-use destination.
Over 150,000 sf of Extraordinary Shopping & Dining
200 room 5-Star Hotel
220 Luxury Residences
A Premier Urban Resort for Health & Well-being
The Bellevue completes 6M sq ft of the Pacific Northwest's most powerful Mixed-Use Destination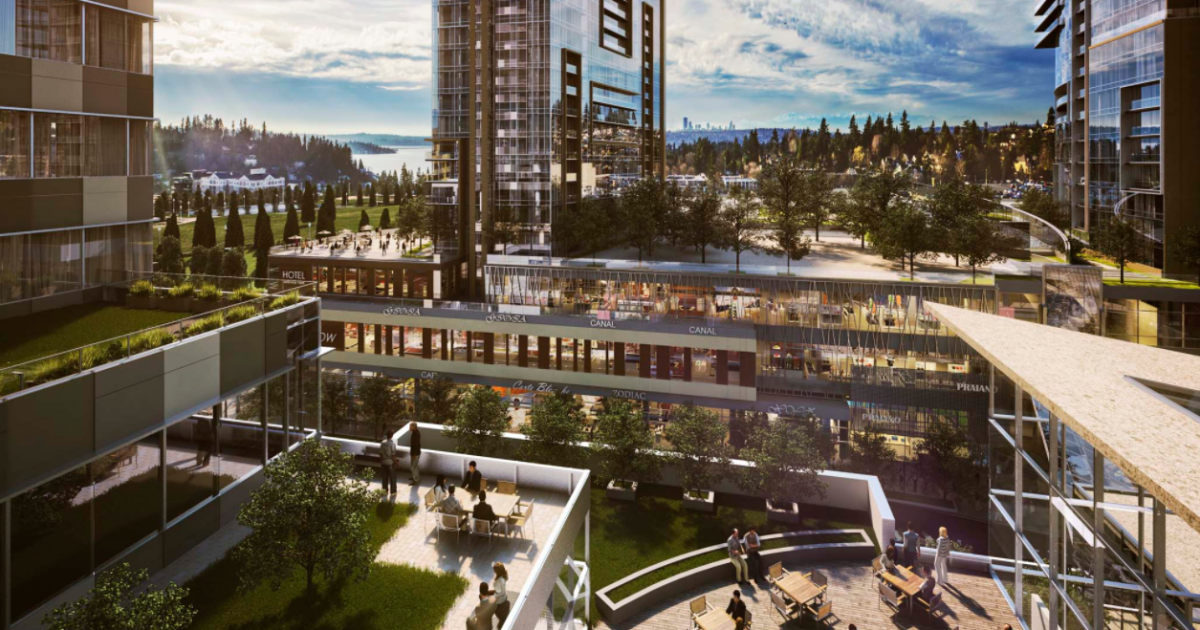 This site will house an eight-story extended stay hotel projected to break ground in early 2021 and be completed in 2022.  The hotel is slated to have 225 guestrooms, meeting space, an indoor pool, and a fitness center along with an onsite bar and restaurant.
Amazon has outlined plans to accommodate 25,000 employees in Bellevue by 2025. The technology and commerce giant, which already has some 3,000 employees in Bellevue where the company was founded and started inside Jeff Bezos' garage 26 years ago.
Among other Bellevue projects Amazon is planning growth with two million square feet of office space in downtown Bellevue with two leases at new properties under construction being developed by Vulcan: 555 Tower and West Main. Vulcan, the real estate company started by the late Microsoft co-founder Paul Allen, is a longtime partner of Amazon. Amazon is also developing another 27-story office tower at its Bellevue 600 project, where a 43-story tower is already planned for construction. Bellevue 600 will be built by 2025.
With a projected opening in 2024, this site with 3 towers will have one hotel with 317 suites.  Within another tower will be a food court.  The location is close to the Bellevue Grand Connection.
Bellevue is home to Facebook's second-largest engineering hub, after its Silicon Valley headquarters. Facebook has consolidated its future Puget Sound headquarters in Bellevue's upscale, multi-use Spring District. The 36-acre Spring District represents a new urban Bellevue neighborhood, made up of walkable streets, open spaces, and independent shops. Centrally-located, transit-oriented, hyper-connected, and buzzing with activity. Facebook's new 400,000-square-foot headquarters in addition to its leases of nearly 850,000 square feet in three new under-construction Spring District buildings will host 4000 future employees.