Enjoy a Romantic Couple's weekend in Bellevue.
Snoqualmie Falls
One of Bellevue's strengths is how convenient it is as a jumping-off point for lots of one-of-a-kind adventures in the Pacific Northwest. Try driving half an hour east to Snoqualmie Falls, a truly gorgeous display of Mother Nature's power.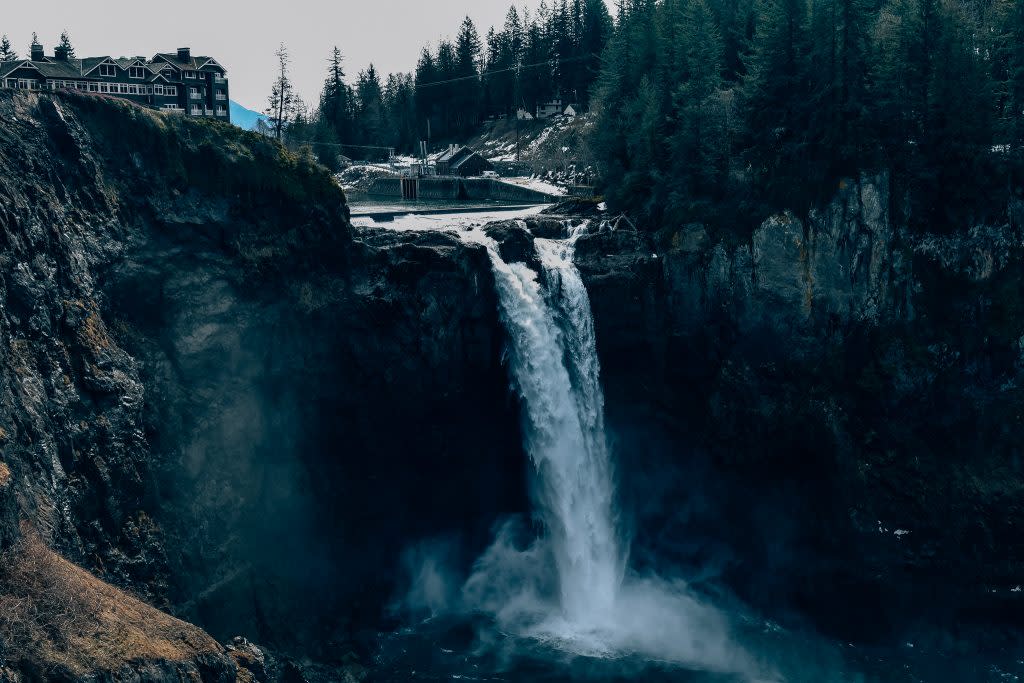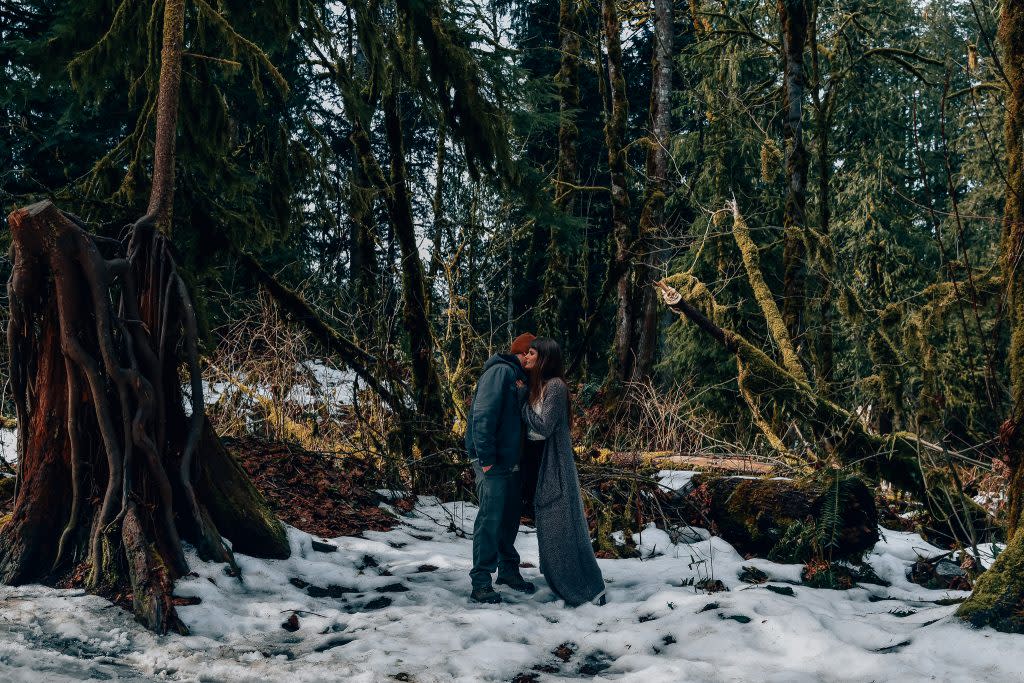 Adjacent to the falls, The Attic, a homey eatery at Salish Lodge & Spa incorporates honey from the bees kept on-site in its food and drinks—try the honey-infused vodka cocktails and honey-glazed steelhead grilled on a cedar plank.
Whale-Watching Tour
If you really want to sweep your significant other off his or her feet, book a whale-watching tour with San Juan Safaris. You'll start in the morning by boarding a seaplane from Lake Washington en route to Friday Harbor on San Juan Island. Once you arrive, you'll change modes of transportation to a Coast Guard-approved vessel specifically designed for spotting marine life. Binoculars, blankets, and rain jackets are all provided, so just kick back and enjoy the cruise. By evening, you'll be back in Bellevue with a story to tell, having (hopefully) spotted majestic orca whales—and some seals, sea lions, and eagles for good measure.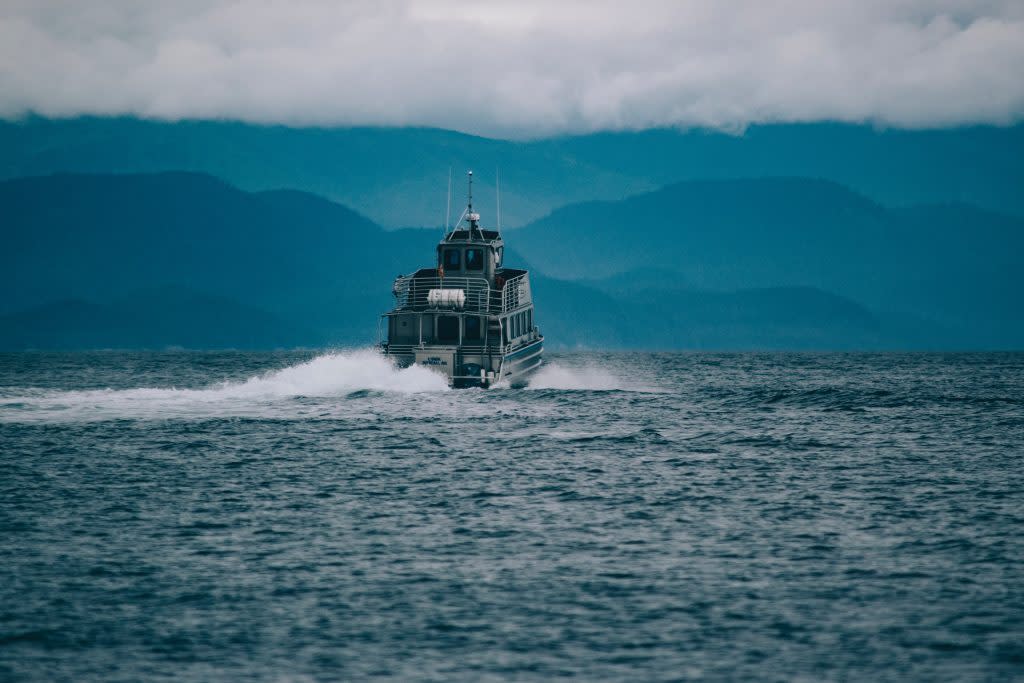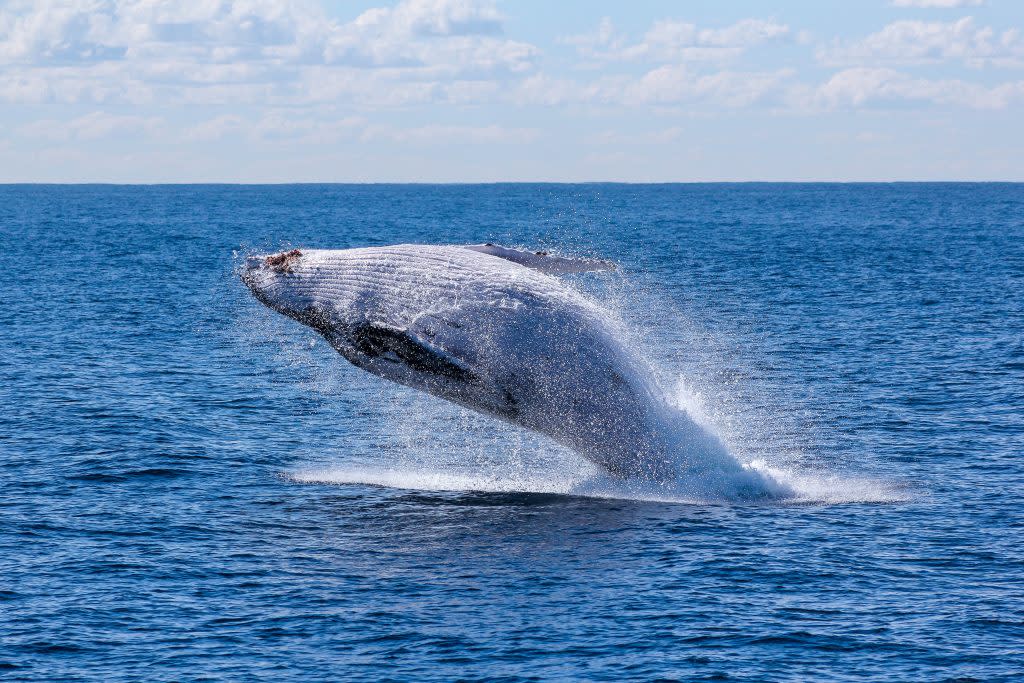 Back on land, get grounded with a couples massage at Yuan Spa, offering both Eastern and Western treatments like Thai herbal and hot stone massages.
After all that bonding, test your teamwork by taking a cooking class at the lovely kitchen supply shop Whisk, where several classes a week cover all kinds of culinary themes, from French macarons to Latin-inspired tapas to seasonal make-ahead three-course meals. Bonus points if you take these skills and apply them to making dinner at home.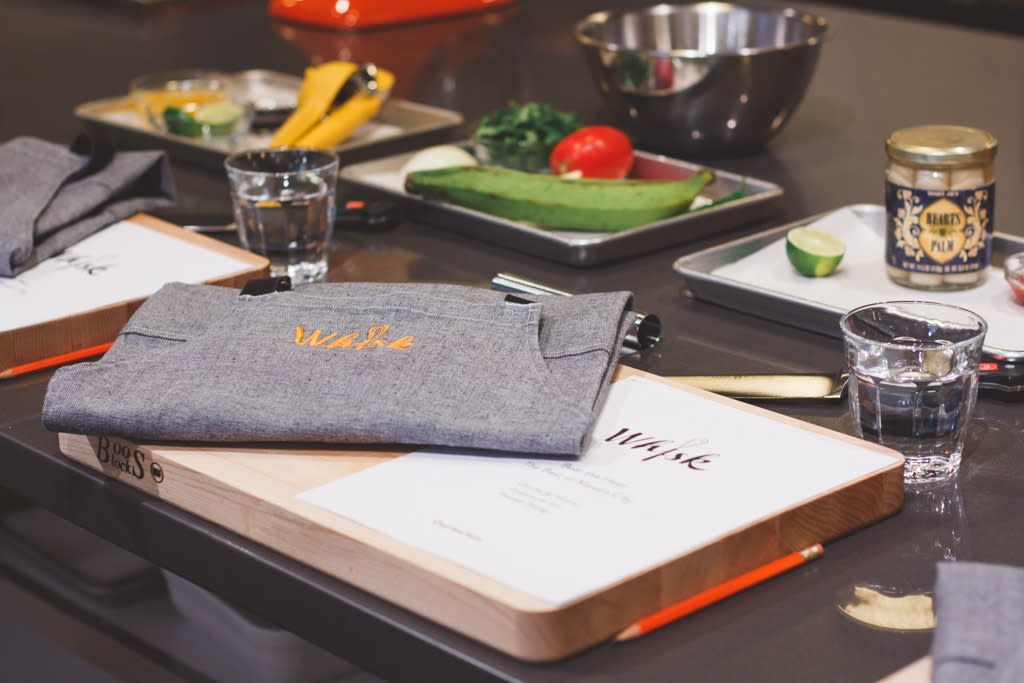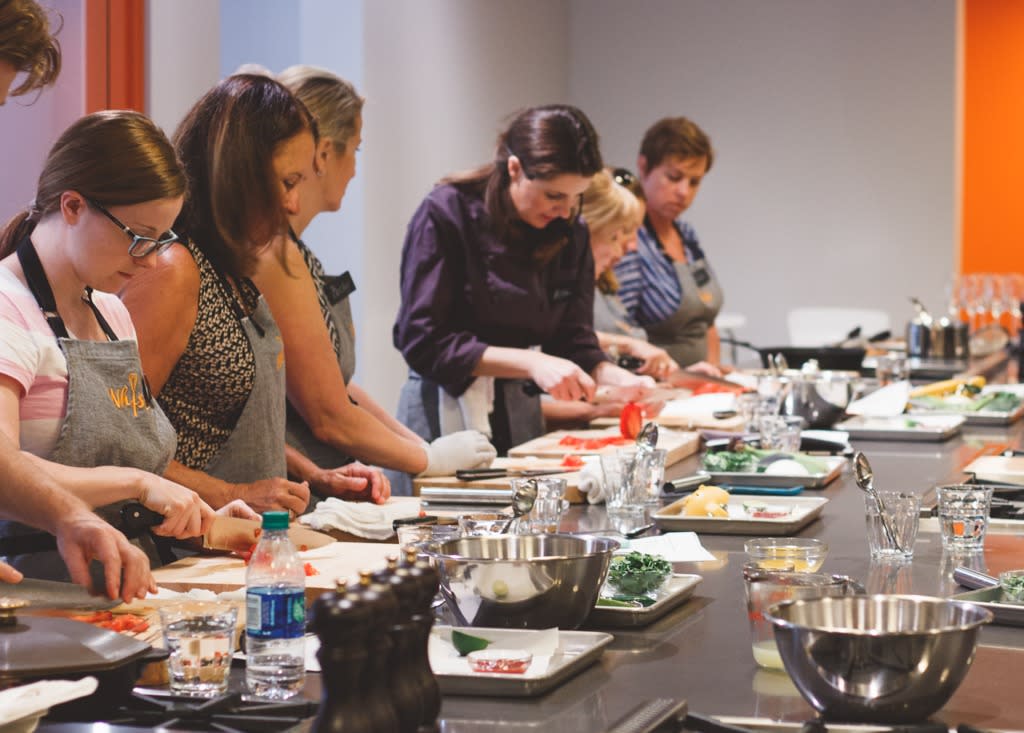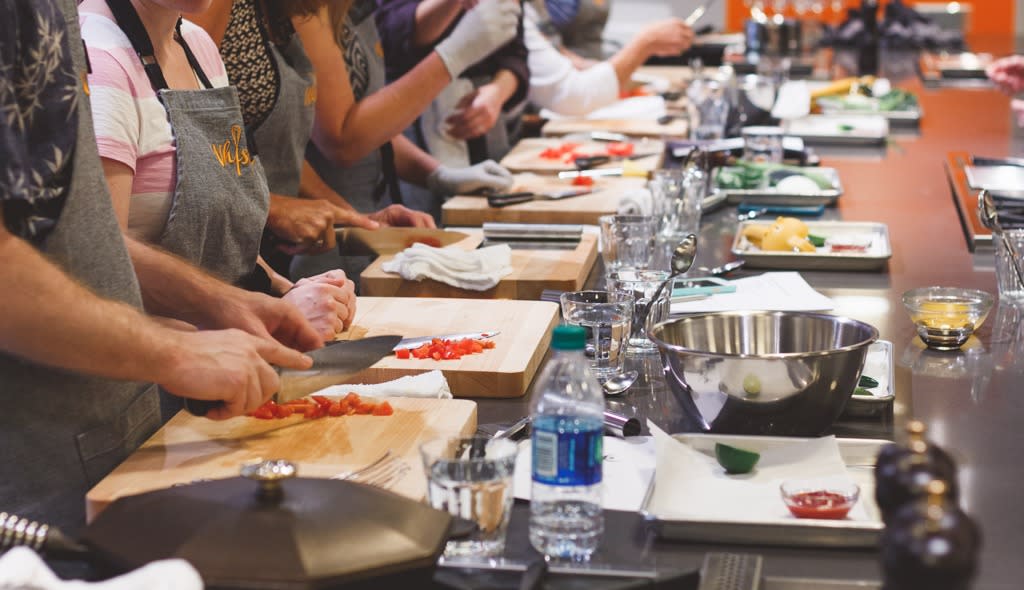 For a dinner that doesn't require any ingredient measuring on your part, date night at Carmine's is always an elegant affair, thanks to bronze and crystal chandeliers, rustic timber beams, and supreme service. The Italian menu features a mouthwatering selection of traditional dishes such as rigatoni bolognese, squid-ink pasta, and a daily risotto option.
Before you leave, be sure to stroll through Bellevue Botanical Garden, a great four-season destination. Along the way, you'll encounter everything from woodlands, meadows, and wetlands to rhododendrons, fuchsias, and wildflowers—a serene send-off for the end of your just-the-two-of-us getaway.
---
Article written by Haley Shapley for the 2019-20 Bellevue Visitor's Guide.