There is no doubt that this July 4th may look a bit different from previous years. The COVID-19 pandemic has caused most Washington State cities to cancel their public events and fireworks displays to keep large crowds from gathering in one place. COVID-19 can't cancel the July Fourth holiday itself, we have some suggestions on how you can have fun in Bellevue and stay safe at the same time.
---
Bellevue's Best Picnic Locations by Yelp
We think this July 4th is a perfect time for Americans to celebrate freedom and independence with a picnic!  So – let's pick a safe spot, find the right food, and celebrate in the outdoors!  It's essential to pick the best possible spot for your picnic celebration and as such, we look to the popular users and contributors of Yelp. Click here to view the best spots for your picnic celebration!
 
Picnic Platters for the Whole Family
Create holiday memories with the iconic picnic foods of Bellevue. Don't forget this year is a long weekend and you will want leftovers for Sunday snacking!
 



Bellevue's Pasta & Co.
Address: 10218 NE 8th St #2, Bellevue, WA 98004
Website: pastaco.com
Phone: (425) 453-8760
---
Head to Bellevue's Pasta & Co. for complete gourmet meal fixings to go including incredible entrees, salads, and desserts. 



Ezell's Famous Chicken
Address: Evergreen Village Shopping Center, 1645 140th Ave NE, Bellevue, WA 98005
Website: ezellschicken.com
Phone: (425) 643-2670
---
Nothing celebrates America like Ezell's Famous Chicken. With Oprah's stamp of approval,  you can't do better than the chicken dinner combos. Don't forget the sweet potato pie for dessert! 





Gilbert's On Main
Address: 10024 Main St, Bellevue, WA 98004
Website: gilbertsonmain.com
Phone: (425) 455-5650
---
Gilbert's classic sandwiches, bagels, and salads will keep the smiles going throughout the entire weekend. Have Gilbert's On Main make your deli sandwiches in advance of your picnic!



Deli the Uwajimaya Way
Address: 699 120th Ave NE, Bellevue, WA 98005
Website: uwajimaya.com
Phone: (425) 747-9012
---
At the Uwajimaya deli, you can pick up picnic foods from Japan, China, Hawaii, Philippines, Korea, Thailand, and other Asian countries. The Uwajimaya deli offers a variety of ready-to-eat and made-to-order restaurant-quality Asian foods; like fresh sushi, baked buns, Asian bread and barbecued meats made to order just for you.
---
Post-Picnic Activities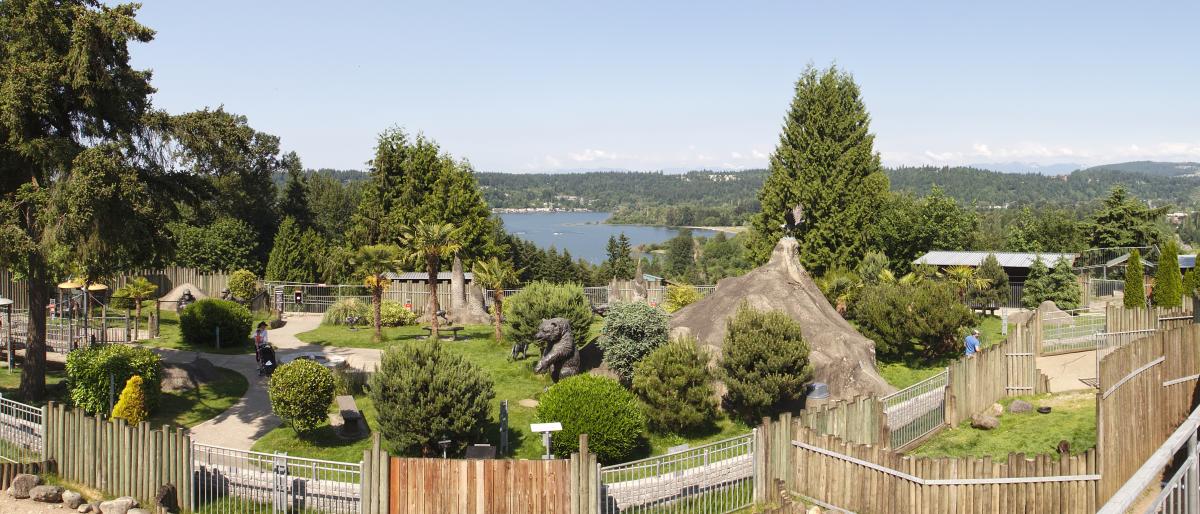 Social Distance with the Animals
Now is the perfect time to go visit the animals in the controlled outdoor habitats. Be sure to get reservations as zoos need to limit the number of visitors as part of the safety measures in place for visitor's health and well-being.
Zip Line Adventures in Bellevue's Nature
Fly from tree to tree through the Eastgate Park Canopy as the Bellevue Zip Tour reopens starting July 3rd.
BECU Drive-In Movies at Marymoor Park
Drive-in Movies, food trucks, and socially distanced fun from your own vehicle. Join us for the area's best drive-in movie series of the summer at King County's Marymoor Park.