Father's Day is will soon be here on Sunday, June 19, 2022, and we'd love to help you plan your special day in Bellevue. Recreation, outdoor retailers, and delicious food make Bellevue an excellent place to celebrate the father(s) and caregivers in your life. You can spend time bonding while hitting the back nine or reminisce over their favorite meal, but whatever you decide to do, it will be special in Bellevue. We've put together some great options for celebrating Father's Day in Bellevue.
Father's Day Outing
Switch it up this year and take Pop on an outdoor excursion. Bellevue has access to wonderful outdoor activities to enjoy this Father's Day, which most fathers are sure to enjoy.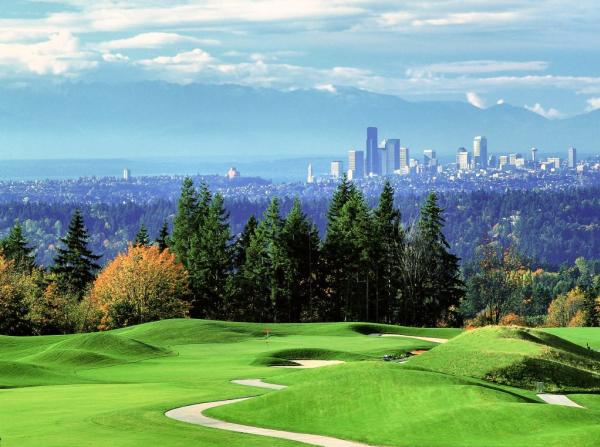 Golfing
Some fathers aren't much for chatting and they connect best in silence on the open green. Bellevue is home to the stunning Golf Club at Newcastle, where visitors can play golf while gazing out to Lake Washington. This golf course is loved for its gorgeous grounds, delicious restaurant, and impressive pro shop. If golf is your dad's favorite pastime, spending your Father's Day at the Golf Club at Newcastle is highly recommended.
Rock-Climbing
Is your dad itching to try something new this Father's Day? If they are a bit of a thrill-seeker, make your way to Edgeworks Climbing + Fitness for an introductory rock-climbing course. This is a great opportunity to test your strength and learn something new with your father figure. This one course could lead to a new hobby in the future you can share together.
Hiking
A hike through one of Bellevue's many hiking trails is a fun and affordable way to enjoy Father's Day. Bridle Trails State Park is between Bellevue and Kirkland, and is a favorite for local hikes due to its well maintained trails. Visitors can view the horse show grounds to catch a glimpse of the beautiful horses. This option is perfect if you want to stretch your legs, enjoy nature, and keep things low-key this Father's Day.
Go on a shopping spree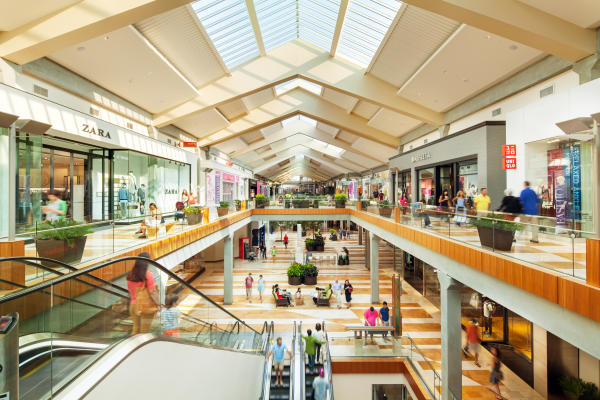 Let's face it- when thinking about Father's Day gifts, a new set of grilling tools probably comes to mind. Not that that's not an awesome gift, but a new set of hiking poles or a tailored blazer might just be what they really want. Whether your father is a gear head or dapper dad, Bellevue has amazing shopping to get them exactly what they really want.
To help you find the perfect gift, The Bellevue Collection put together a Father's Day gift guide and a list of Bellevue Collection partners celebrating Father's Day. Before you head out on your father's day adventure, be sure to swing by the Bellevue Collection to get them outfitted and geared up.
Father's Day Feast
Two things are for certain: Dads love to eat and Bellevue has an amazing culinary scene. There are so many awesome restaurants to choose from this Father's Day; we have international cuisine, delicious steakhouses, and pub-style eateries. We've chosen two restaurants we know will make your Father's Day meal extra special.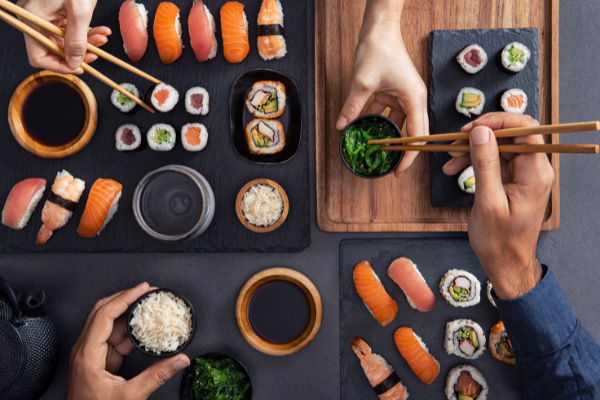 Sushi
Don't want to fly all the way to Japan, but want to treat your dad to an authentic sushi experience? Bellevue is just the place for you. Bellevue is home to authentic sushi restaurants that are acclaimed for their freshness and dedication to quality. I Love Sushi is a local favorite for sushi and is true to Japanese traditions; even the chefs preparing the sushi are trained and from Japan. The restaurant offers seasonal chef creations and has a gorgeous view of Bellevue Lake. Not only is the food fantastic and the views are  great, I Love Sushi is running a Father's Day special for their guests. Check out Nelson enjoying the delicious menu lakeside on The Vue.
Steak House
A delicious juicy steak is a great way to show your father figure how much you appreciate them. John Howie Steak is a Bellevue favorite, and its namesake and owner is the critically acclaimed and nationally recognized Chef John Howie. John Howie Steak has, "comfortable surroundings, prime custom-aged steaks, side dishes that define culinary excellence and an award-winning wine list featuring bottles from near and far." , and is sure to be a great place to celebrate the father in your life. You can preview the John Howie Steak experience on this episode of The Vue.
Stay the night in Bellevue
There's no reason to choose just one of our suggested fun things to do on Father's Day in Bellevue. You can stay the night and enjoy a shopping trip, outdoor activities, and a delicious meal before retiring to one of our lovely hotels. Two hotels dads seem to love are the Bellevue Club Hotel and the Hyatt Regency. Both are elegant and spacious with access to Bellevue's activities and attractions. When planning your Father's Day in Bellevue, be sure to check out our Book Direct tool to avoid third-party fees and to get the best prices directly from the hotels. We hope to see you this Father's Day in Bellevue!