42018 has been a tremendous year for our city; we've welcomed several new businesses and visitors to our city and have seen such immense economic, cultural, and communal growth throughout. Although we love reminiscing on all the great things that happened this year, we're ready to welcome 2019 with excitement and endless possibilities.

There is no better way to say goodbye to 2018 than to enjoy it right here in Bellevue with some of your favorite people. #VisitBellevue through the year's end and ring in 2019 at some of our most iconic and fun venues. 
---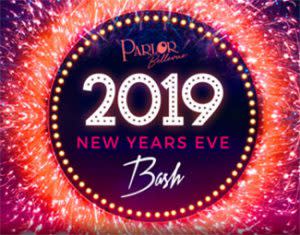 New Year's Eve 2019 at Parlor Collection
December 31, 7 pm
Cost: $25 (bit.ly/2QIcS16)
Ring in 2019 at the hottest NYE party on Seattle's Eastside when hit band HALL PASS comes to town! Hall Pass Band covers rock and pop hits blending dynamic vocals and sounds, and you won't want to count down the new year with anybody else. 
Enjoy safe and free covered parking in Lincoln Square. Tickets must be purchased for admission, in addition, to purchase of booth or table. *Tickets do not include admission to NYE Comedy Classic*
Parlor Collection, 700 Bellevue Way NE Ste 300, Bellevue, WA 98004
parlorcollection.com | (425) 289-7000
---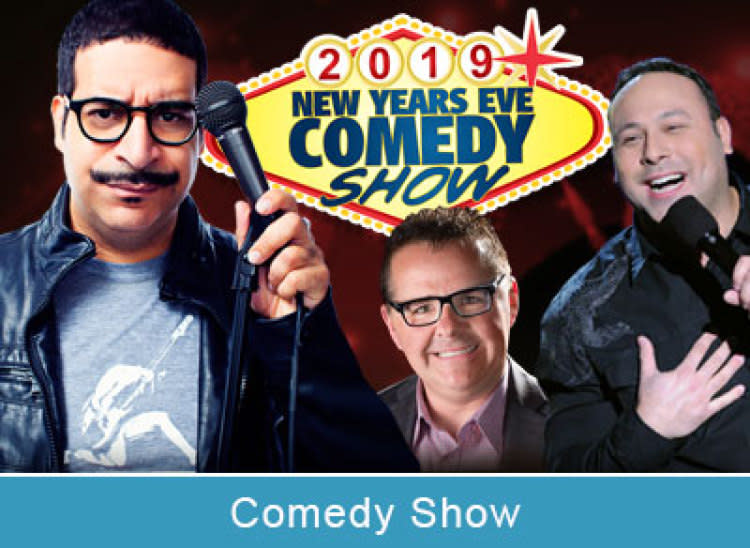 10th Annual New Year's Eve Comedy Classic at The Parlor Live Comedy Club
December 31, 7:30 pm (doors open at 6 pm)
Cost: $50-$60 (bit.ly/2CrnHf6)
The Parlor Live Comedy Club is pleased to announce a very special New Year's Eve 2019 comedy extravaganza with national headliners Mark Viera, Gary Cannon and more! 
Two shows only! Tickets include all the offerings of Parlor's New Year's Eve 2019 Party in the Ultralounge Nightclub! Parlor Live Bellevue is a 21+ facility. Two Item Minimum food/beverage purchase.
Mark Viera is a world-class comic seen on Gabriel Iglesias's StandUp Revolution. You've seen Mark on NBC's "30 Rock," and recently on "Martin Lawrence Presents: 1st Amendment Stand-Up." Often referred to as the Latin Prince, Mark has earned a lead spot in the highly sought-after comedy group, the "Top Dogs of Comedy," alongside comic greats such as Rob Stapleton, Wil Sylvince and headlines for "Gabriel Iglesias: Stand Up Revolution." You can catch him on Comedy Central's "Russell Simmons Presents Stand-Up at the El Ray."
Parlor Live at Lincoln Square, 700 Bellevue Way NE Ste 300, Bellevue, WA 98004 
parlorcollection.com | (425) 289-7000
---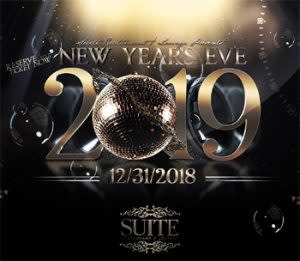 Ring in the New Year with style at Suite Restaurant / Lounge
December 31, 6 pm – 2 am
Cost: $40-$60 (bit.ly/2GzZPKg)
What's included?
Surround yourself with elegance and adventure, reserve your VIP experience today.
All tickets include entry and party favors. Free parking in the garage located directly below the Hyatt Regency Bellevue. Discounted hotel rooms available when booked through Suite Lounge.
Music by Suite resident DJ's
Complementary Underground Parking
VIP Tables & Bottle service available
Countdown with party favors
Balloon Drop
Coat Check Available
Three Course Dinner Packages
Red Carpet Photos
SUITE Restaurant / Lounge, 10500 NE 8th Street, Bellevue, WA 98004
suitebellevue.com | (425) 679-6951
---
Cirque Odyssey NYE 2019 at Lucky Strike Bellevue
December 31, 10 pm – 2 am 
Cost: Starts at $40 (bit.ly/2PV3dix)
What's included? 
Come celebrate and party into the New Year at the ultimate entertainment playground for adults. Spend the last night of the year with your friends in our multifaceted entertainment facility where you can bowl a few games, play in our arcade, dine anytime anywhere, drink one of many of our fabulous cocktails and dance the night away to some of the nations top DJ's.
Escape from the boring New Years Eve routine as we surround you with absolute entertainment. Your senses will be stimulated throughout the evening with LIVE STUNTS & performances.
Featuring an array of cirque performers throughout the venue
Live music by Redbull Threestyle champion DJ Supagi & Guests
Lucky Strike Bellevue, 700 Bellevue Way NE Ste #250, Bellevue, WA 98004
luckystrikesocial.com | (425) 453-5137
---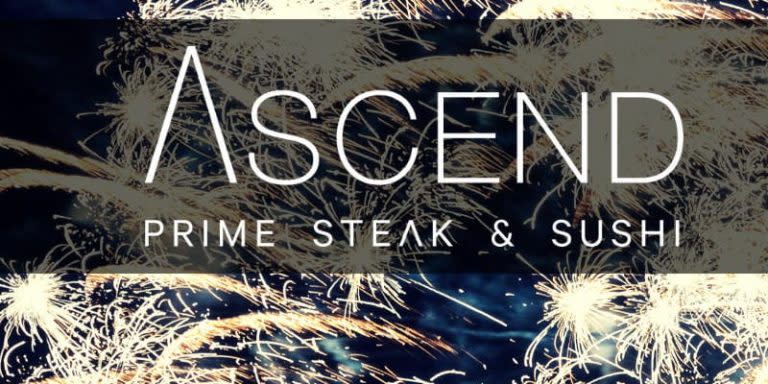 First Annual Ascend Prime New Years Eve Soiree
December 31, 9 pm – 2 am
Cost: $79 (bit.ly/2BuQJsx)
What's included?
Enjoy an array of hand-passed signature bites along with chef-attended vignettes which will include contemporary sushi & sashimi, prime meats from our wood-burning girll, elegant desserts, and many more delights to elevate your celebration!
Champagne toast
New Years Eve party favors & swag bags
Live entertainment begins with the world-renowned elctronic violin quartet- The Bella Strings! They've played with superstars from Beyonce' to Andrea Bocelli.
Live entertianment continues with global superstar, DJ Chris Garcia- lighting up the turn tables from Cannes to Ibiza!
Surprises at midnight!
Ascend Prime Steak & Sushi, 10400 NE 4th Street #3100, Bellevue, WA 98004
ascendprime.com | (425) 625-2080
---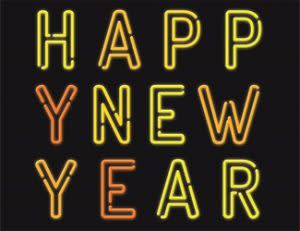 New Year's Party at W Bellevue 
December 31, 9 pm – 2 am
(bit.ly/2RaRhOb)
What's included?
Come celebrate the start of 2019 at W Bellevue. Head down the rabbit hole this New Year's Eve. Book your room now to secure a spot at the exclusive guests only New Year's Eve party in Wonderland.
Overnight accommodations at W Bellevue
Access to our exclusive, guest's only New Year's Eve party for 2 guests
Midnight champagne toast & party favors
Bottle of bubbly upon arrival
New Year's Day Hangover Brunch in the Living Room Bar for 2
Late check-out (2PM)
Book now or call (877) 822-0000 and ask for rate plan "NYE2018".
---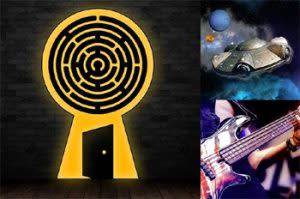 New Year's Eve Escape Room Fun at Reality Break Escapes 
December 31, 6 pm – 11 pm
Cost: $32 (bit.ly/2A8NsiT)
Come ring in 2019 with a fun interactive adventure for friends, families, teens and dates! Escape from a wormhole, track down a 20s Mob Boss or sell your soul for Rock N Roll, right in the heart of Downtown Bellevue. 
Schedule your escape room game and join us for the ball drop in each time zone before or after your escape. Advanced bookings only. 
Add on party favors, bubbly and snacks for $12/per person.
Reality Break Escapes, 225 106th Ave NE, Bellevue, WA 98004
realitybreakescapes.com | (425) 577-6800