The Hyatt Regency Bellevue has long been a staple in the vibrant Eastside landscape, catering to out-of-town business travelers and "staycationers" since opening its doors in Downtown Bellevue in 1989.
Hyatt Regency's guiding principles emphasize the importance of fostering genuine connections with its guests by providing a full-service lodging experience. The Hyatt upholds this passion for helping guests by encouraging its staff to always take that extra step in creating an unforgettable stay for visitors.
"Care for people so that they can be their absolute best!"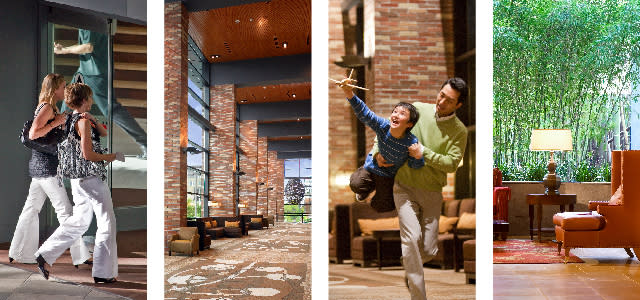 ---
Hyatt Regency Bellevue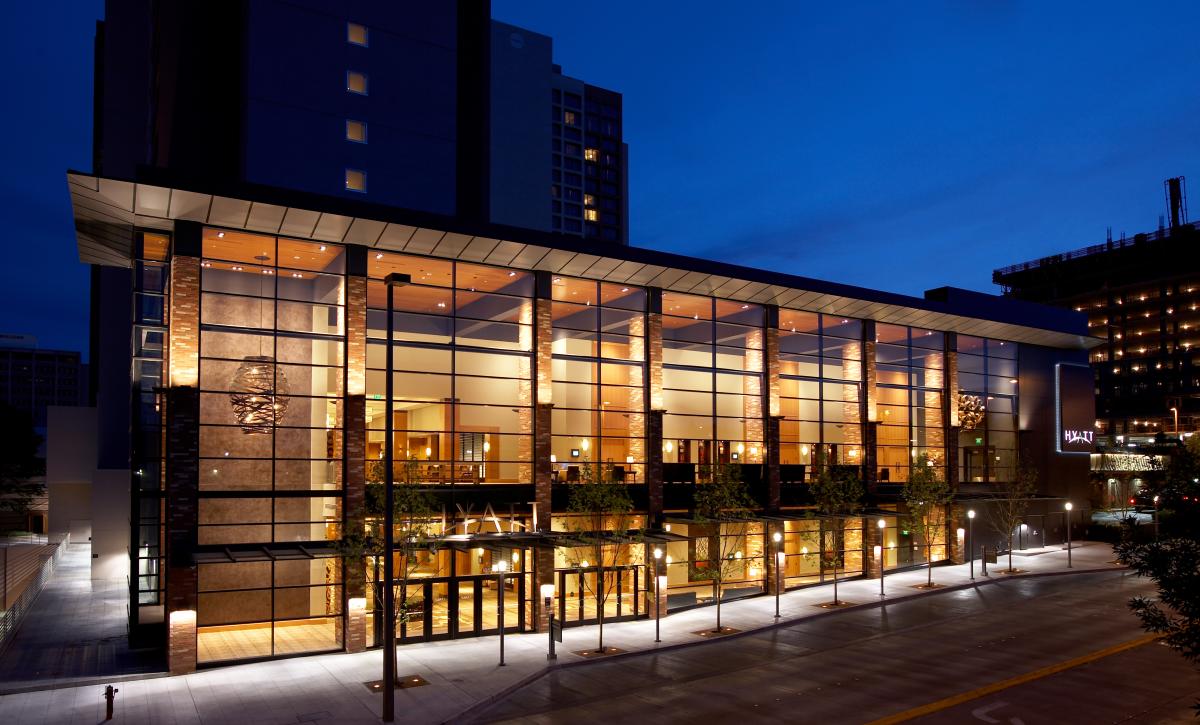 Boasting up to 732 spacious rooms and 70,000 sqft of thoughtfully designed meeting and event space, the Hyatt Regency Bellevue has the capacity to host a variety of guests from casual, leisure travelers to large groups or conventions in town. The convenient location and skyway access to over 200 stores, 50+ restaurant and dining options and multiple entertainment venues make this hotel a perfect getaway. Step into a luxurious atrium with glass dome ceiling, take a picture on the iconic grand staircase or plug your laptop in and get comfy by the fireplace.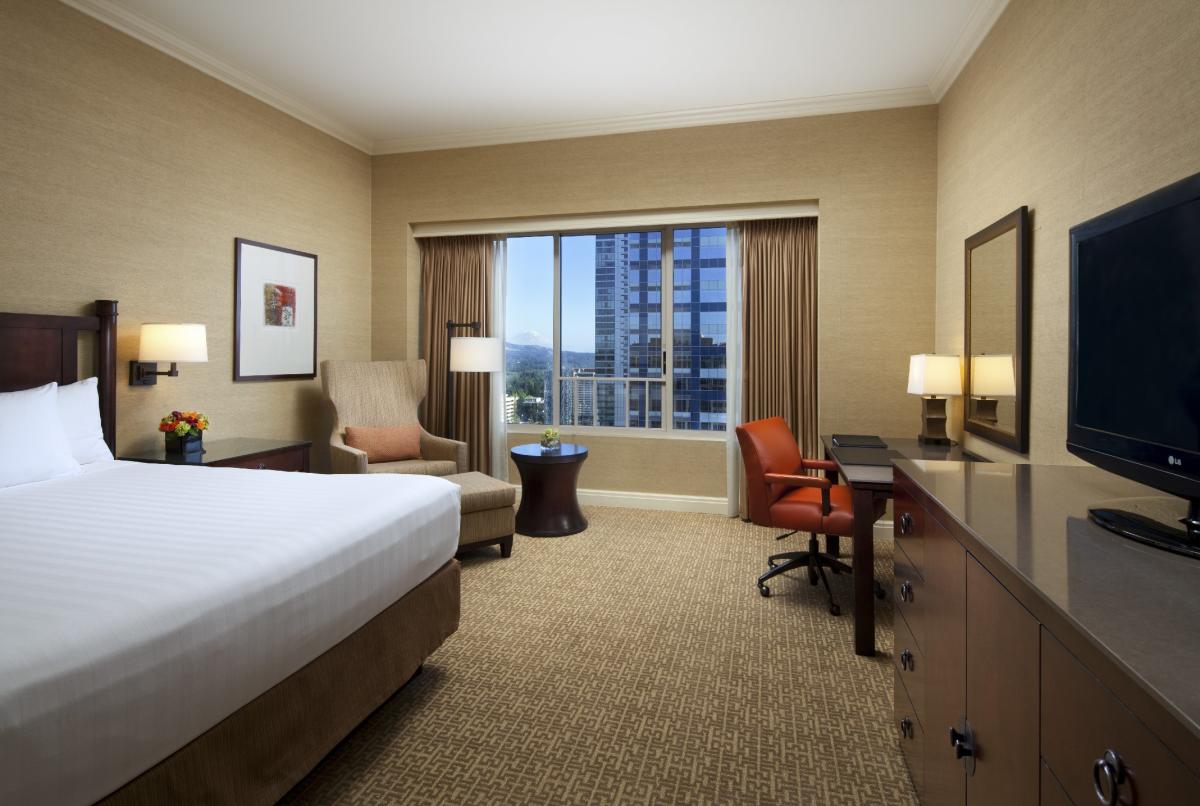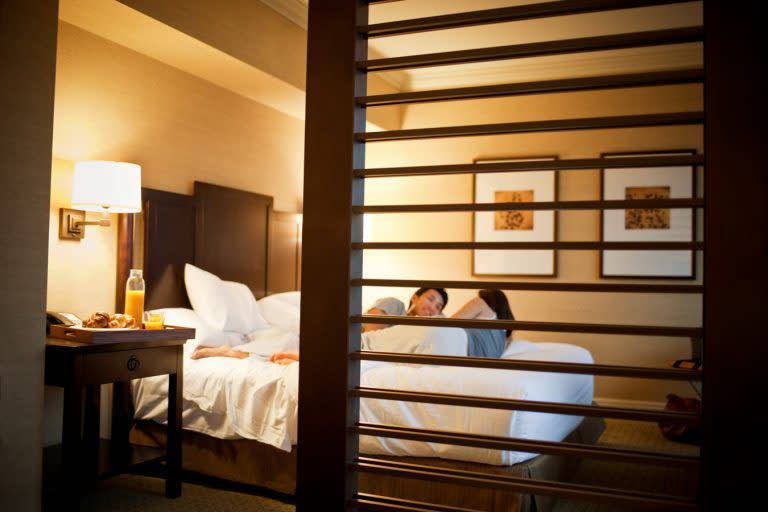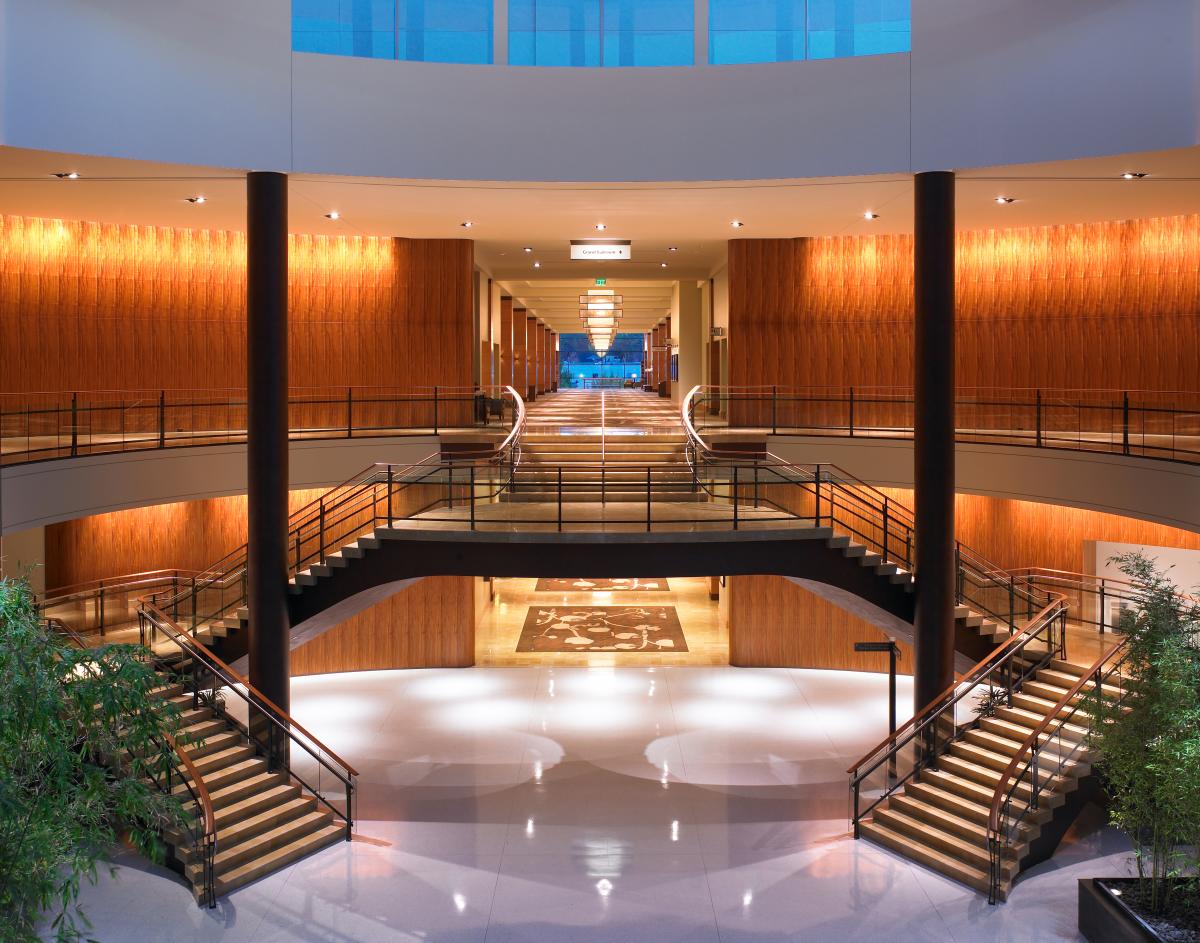 Eques Restaurant
The buffet at Eques, Hyatt Regency Bellevue's breakfast restaurant, boasts an array of locally-sourced, traditional breakfast items with a flavorful Pacific Northwest twist. Sample the Cedar Planked Salmon displayed with all of the fixings or opt for the traditional American Breakfast of eggs and bacon. Al la carte menu options such as the avocado toast, crab benedict, and chorizo hash are also infused with a distinctly Pacific Northwest flair. Reserve a family-sized table this Thanksgiving and sample a large addition of savory and sweet dishes created in-house by our talented and seasoned chefs.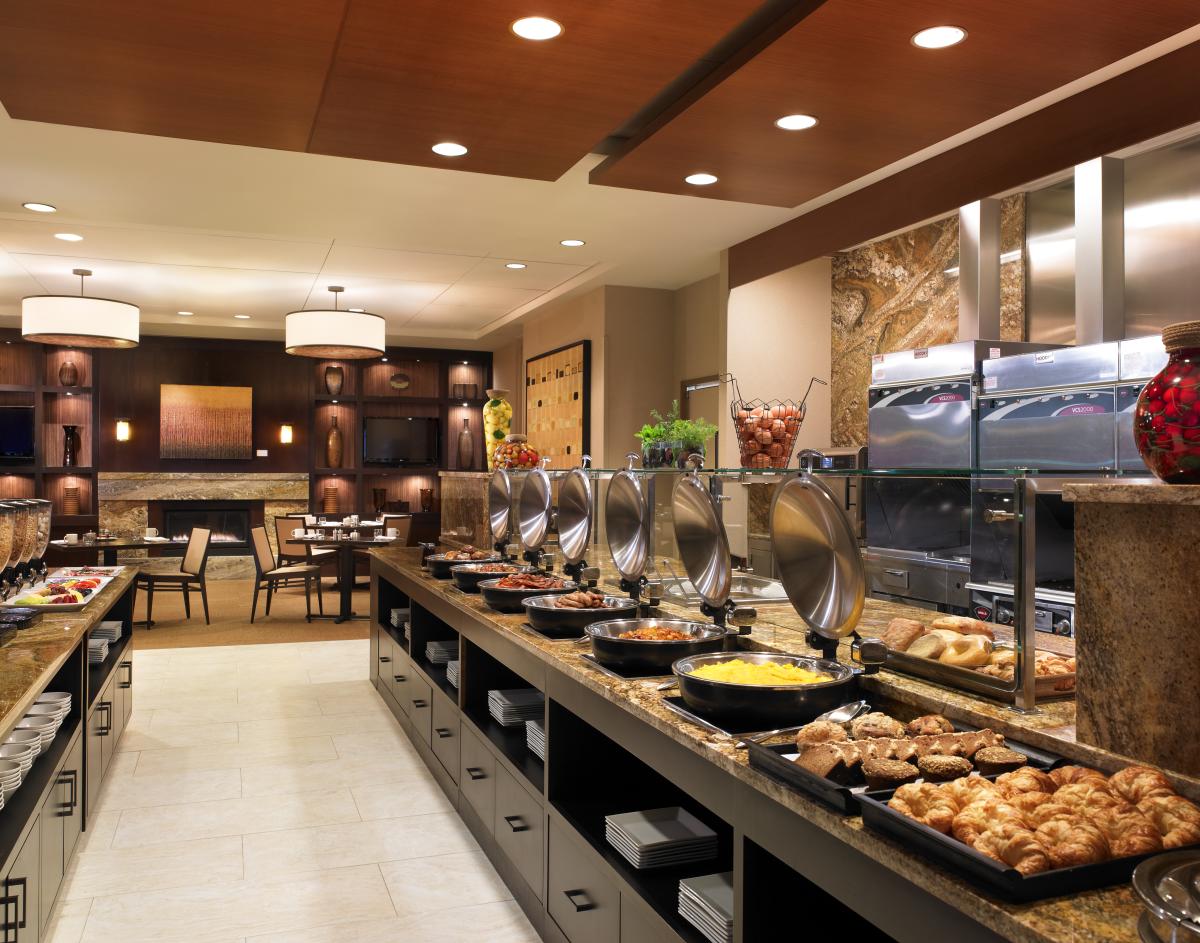 Meeting & Event Spaces 
Despite being built nearly 30 years ago, the Hyatt Regency Bellevue has undergone several renovations to reflect the modern, forward-thinking nature of the city and to make it a tech-savvy competitor in the growing market.
The auditorium, for instance, features tiered seating for 135 people, a 16-panel HD video wall and a recessed film screen to provide maximum clarity. The sound system includes 61,000-watt surround sound speakers to immerse and captivate audiences with any form of media.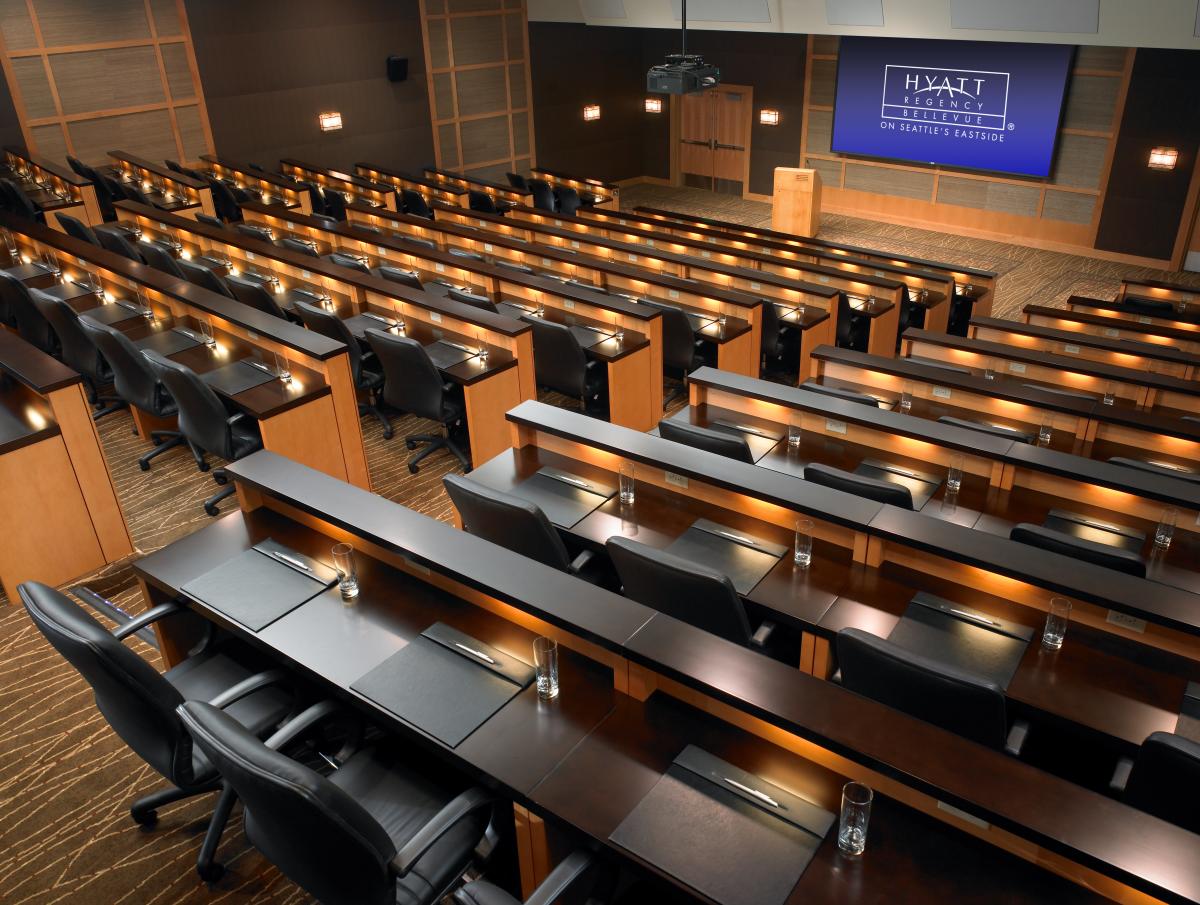 Divided into eight separate configurations, the Evergreen Ballroom is the second largest ballroom in the hotel. Warm maple woods and Asian-inspired details create an inviting atmosphere in this 13,755 sqft ballroom, a perfect convertible space for both large banquets and meetings.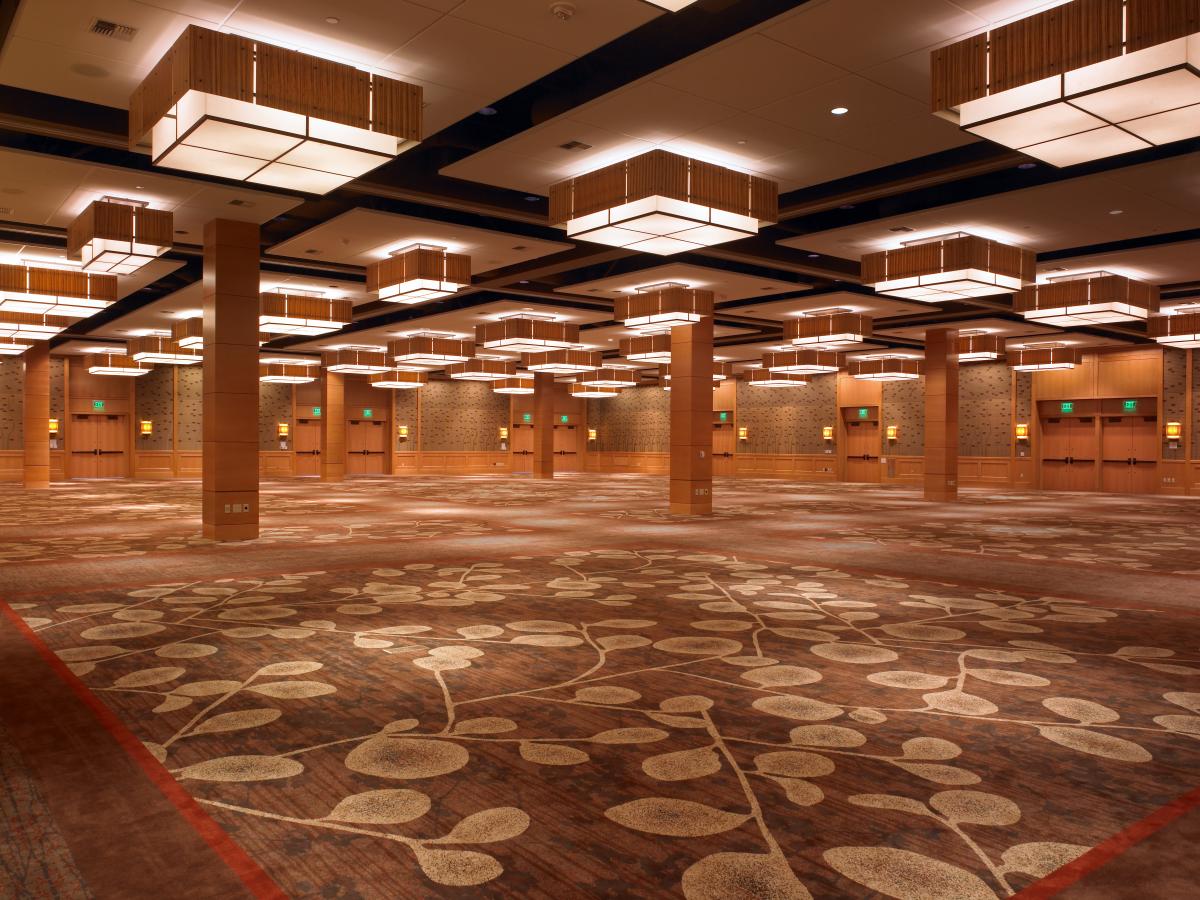 ---
Visit the Hyatt Regency Bellevue website for additional information on lodging options, meeting and event spaces, or the Eques restaurant! 
Images courtesy of Hyatt Regency Bellevue.