Thanksgiving is fast approaching, and Bellevue is the ideal safe, distanced destination to take time to and enjoy your loved ones, family, and friends. Several weekend getaways and staycations are available at area hotels and Bellevue restaurants have stepped up in a big way! We have all had a difficult year in 2020, so let us take the hassle out of this holiday, and let Bellevue be your host and our chefs prepare the ultimate feast to highlight your celebration. All Bellevue shopping, retail, and restaurants are open and ready to safely serve you during Thanksgiving weekend.
 
From decadent buffets with traditional dishes to seafood and Asian-fusion fare with a Pacific Northwest twist, here are some of the best Thanksgiving meals in Bellevue for 2020!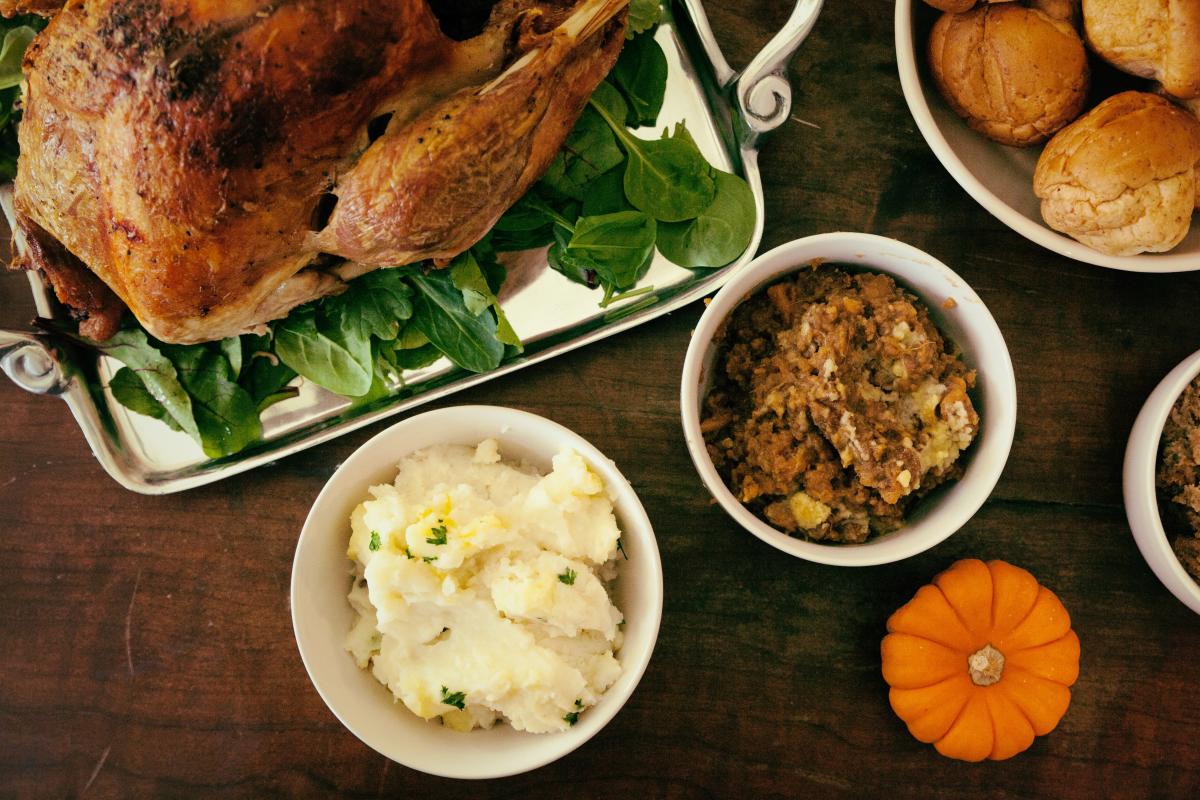 ---
Serving from 12 PM – 8 PM

Daniel's Broiler is serving Thanksgiving dinner from 12 pm to 8 pm in-person. Enjoy a complete four-course dinner. This is inclusive feast includes your choice of roast turkey, prime rib, pork roast, plant-based ravioli, or king salmon with all the trimmings. There is special pricing for children.
$70/Adults, $20/Kids (6-10), 5 & under Free
 
---
Order by November 23 and pick up on November 26 between 11 PM - 12:30 PM

Enjoy a Thanksgiving dinner at The Lakehouse for up to eight people. The menu features carved turkey with cranberry chutney and sage gravy, wild mushroom, apple, and rosemary sourdough stuffing, green beans with chanterelles and crispy shallots, spice roasted carrots with mint, lime, and ginger yogurt, creamy mashed potatoes, Autumn greens with grilled pears, roasted squash and pomegranates, and individual cream pies. Add-ons are available, beginning with cocktail kits. Turkey dinner for one is $48, $160 for four people, and $210 for eight people. Cocktails are $5 each or $50 for 5 of them. Curbside pickup is also available from 11 am to 12:30 pm on November 26th with reheats instructions.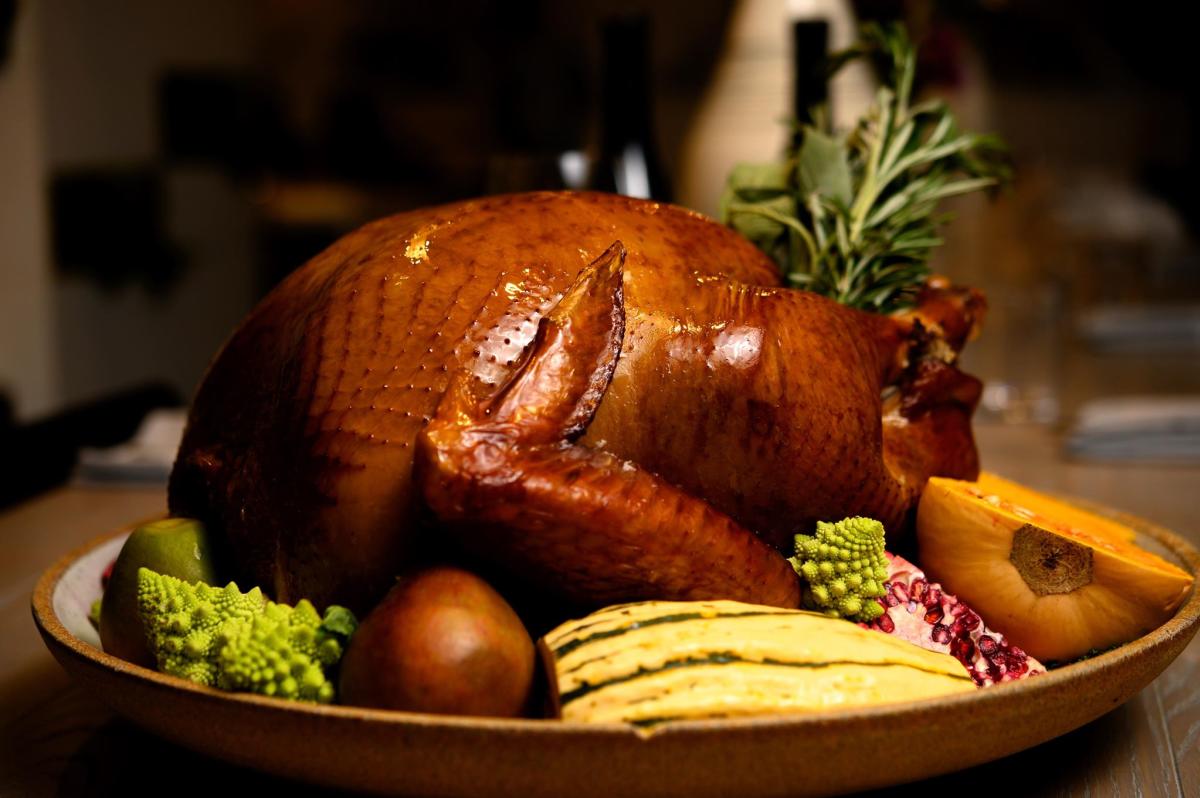 ---
Meal pick up is on Wednesday, November 25th from 12 AM – 5 PM

Preorder your Thanksgiving dinner now. The Thanksgiving dinner serves 8-10 guests for $249. This is inclusive of turkey, applewood smoked and roasted, Yukon gold mashed potatoes, black truffle herb stuffing, charred broccoli with lemon, capers, and roasted garlic aioli, orange-ginger-allspice candied yams, rick turkey gravy with herbs, baked Parmigiano dinner rolls, whipped butter, and bright cranberry-orange compote. Meal pick-up is on Wednesday, November 25th from 12 pm to 5 pm.
$249/Thanksgiving dinner serves 8-10 people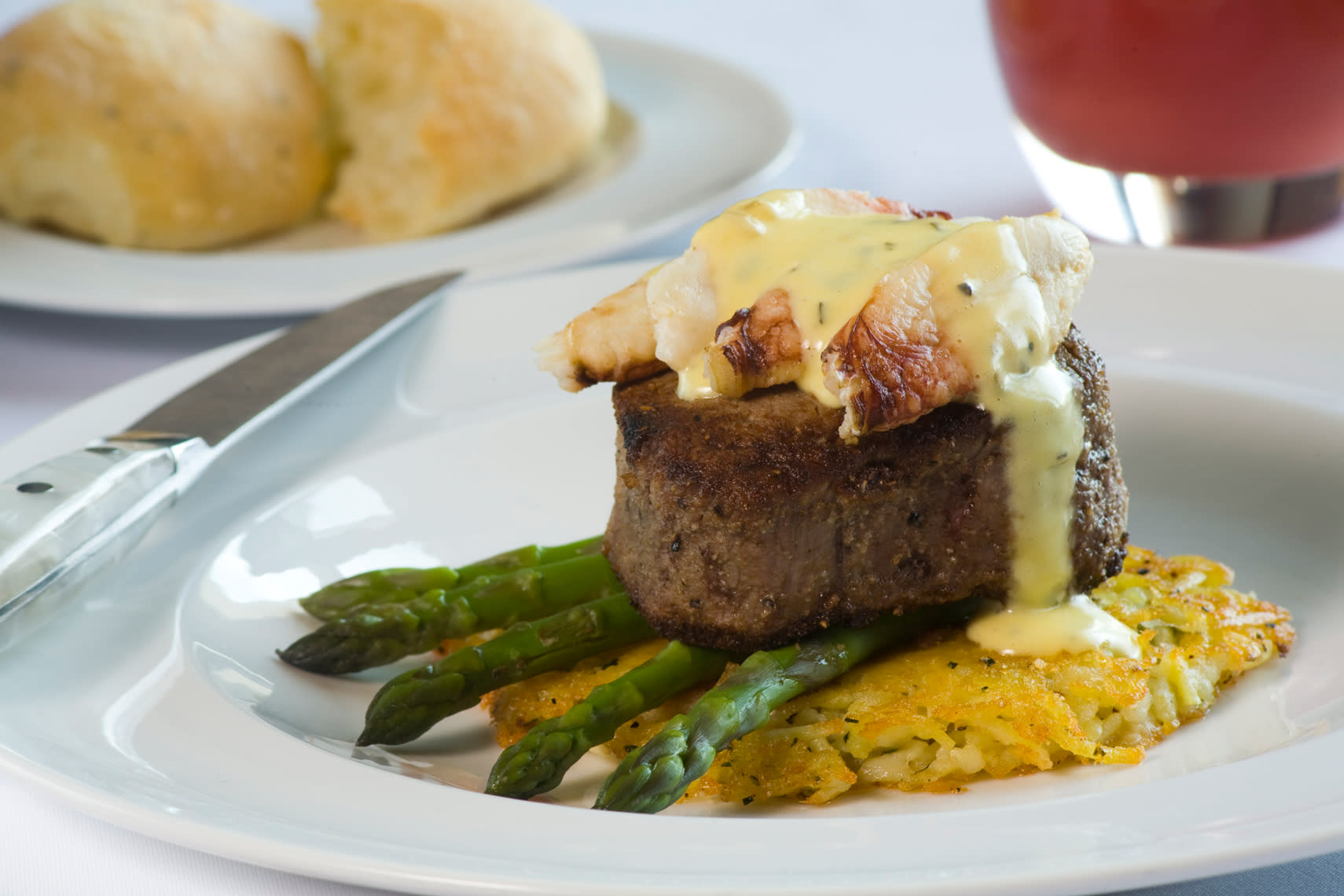 ---
Open from 3 PM - 10 PM

A Thanksgiving table-side experience, REIMAGINED. Spend this Thanksgiving on the impressive 31st floor for an exquisite, all-inclusive, and customizable feast. Stay safely seated at your socially distanced table while you choose from revolving trollies and carousels of bites and beverages in this contemporary, table buffet-style brunch from 10 am – 4 pm. Select an entree from our chef-curated menu and receive an assortment of family-style dishes for the table. Sip a specialty cocktail from Suntory Haku Vodka or Maker's Mark.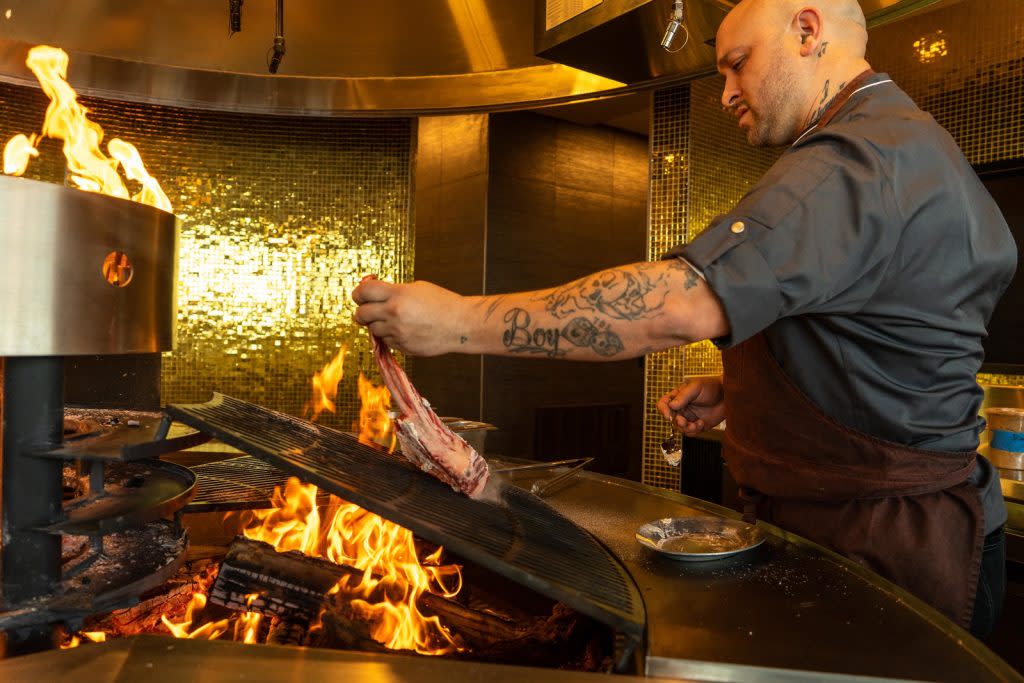 ---
Open from 7 AM – 11 PM

In true 13 Coins fashion, they are open from 7 am until 11 pm on Thanksgiving Day. Enjoy this 3-Course Traditional Thanksgiving Dinner. Choice of Butternut Squash Soup or Starter Green Salad. Roasted Turkey with Housemade Gravy, Yukon Gold Mashed Potatoes, Green Bean Almandine, Sage Stuffing, Candied Yams with Roasted Marshmallows, and Cranberry Sauce with Orange Zest. Choice of Pumpkin Pie or Apple Cobbler.
$43.99/Adults, $24.99/Kids under 12
 
---
Open from 11 AM –3 PM, 4 PM –8 PM

Try a fresh take on Thanksgiving at Peony Kitchen in stylish Old-Bellevue offering a fresh interpretation of Chinese holiday cuisine in a vibrant and stylish atmosphere. Try the impressive tea-smoked chicken, five-flavored beef, the whole crispy duck, or pork belly. Many incredible seafood options and top everything off with several fried rice options and pumpkin doughnuts. 
---
Open from 4 PM - 9 PM

Offering a brined and roasted turkey family meal, which includes sides like Yukon Gold mashed potatoes, candied yams, and haricot verts with porcini mushroom sauce. For every meal sold, Seastar will donate a meal to Hopelink, a local nonprofit that helps families dealing with housing insecurity.
 
---

Bite of Bellevue Restaurant Passport
Visit Bellevue during the Holiday's, download and take advantage of dozens of restaurant discounts and incentives with the Bite of Bellevue Pass. You can even earn a free Bellevue Collection gift card by dining at five Bellevue Collection restaurants by the end of 2020.