Today marks the first official day of summer, which means warmer weather and longer days are ahead here in the Pacific Northwest. Now is the perfect time to get out and explore, and Bellevue's central location between Lake Washington and Lake Sammamish, and easy access to the Cascades on the east and downtown Seattle to the west, makes exploring the Puget Sound a breeze. Read below to find perfect summer activities for anyone visiting our green and pristine city.
[1] REI BOATHOUSE
REI has brought exciting aquatic activities to Bellevue this summer! The REI Boathouses at Enatai Beck Park and Meydenbauer Bay Park offer classes, outings or rentals for stand-up paddleboards, canoes, kayaks or pedal boats!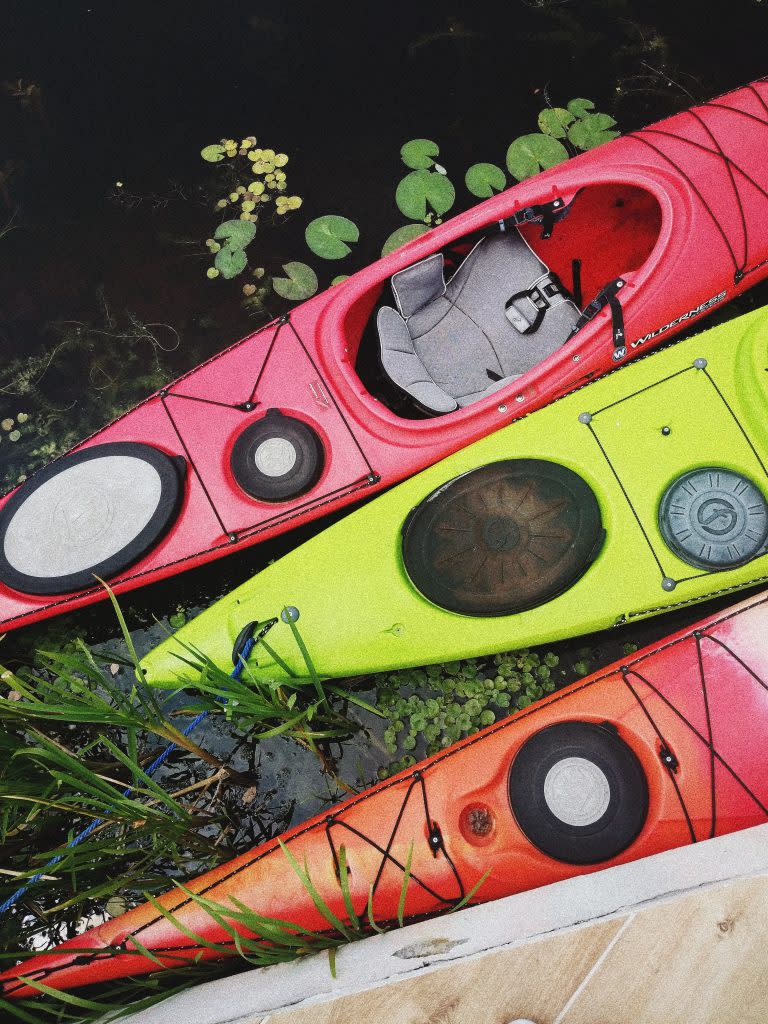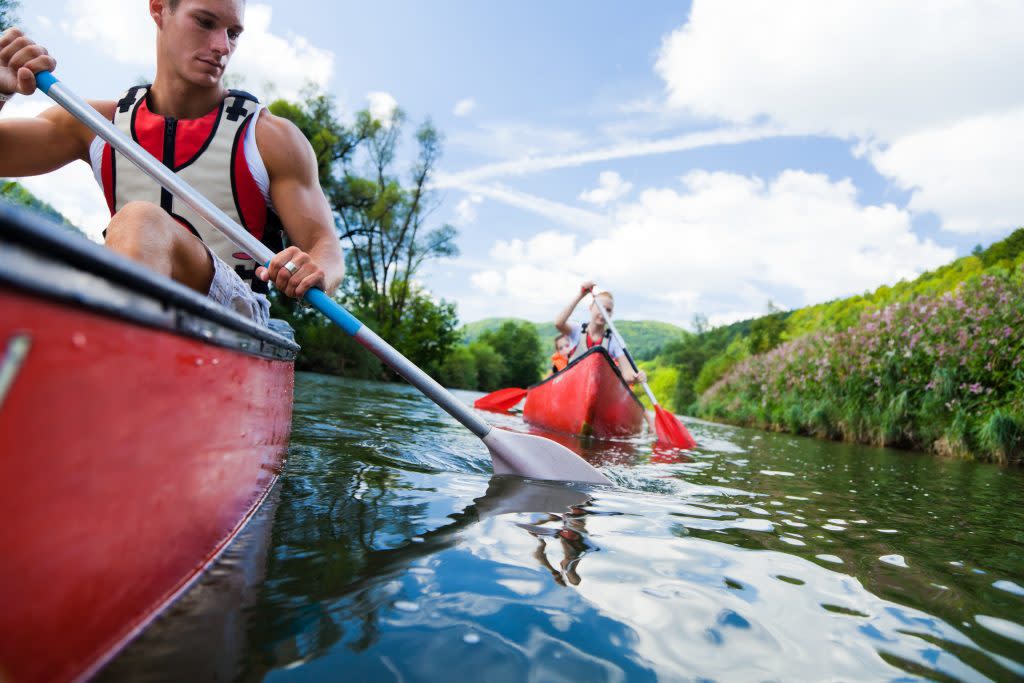 ---
[2] CATCH A MOVIE IN THE PARK
Grab a comfy blanket and enjoy a free night of cinema under the stars in the park. Movies will be shown two days a week during the summer in two locations! Not only is admission free, but so is the popcorn!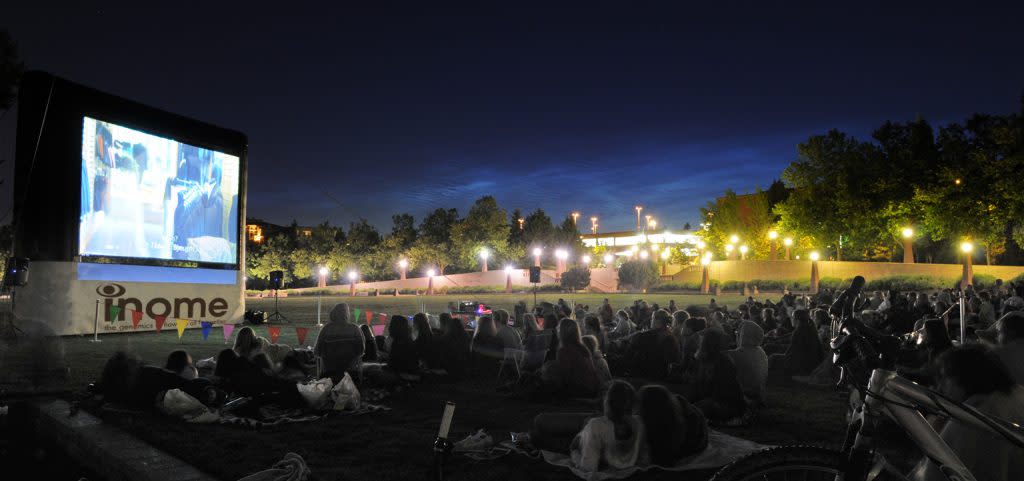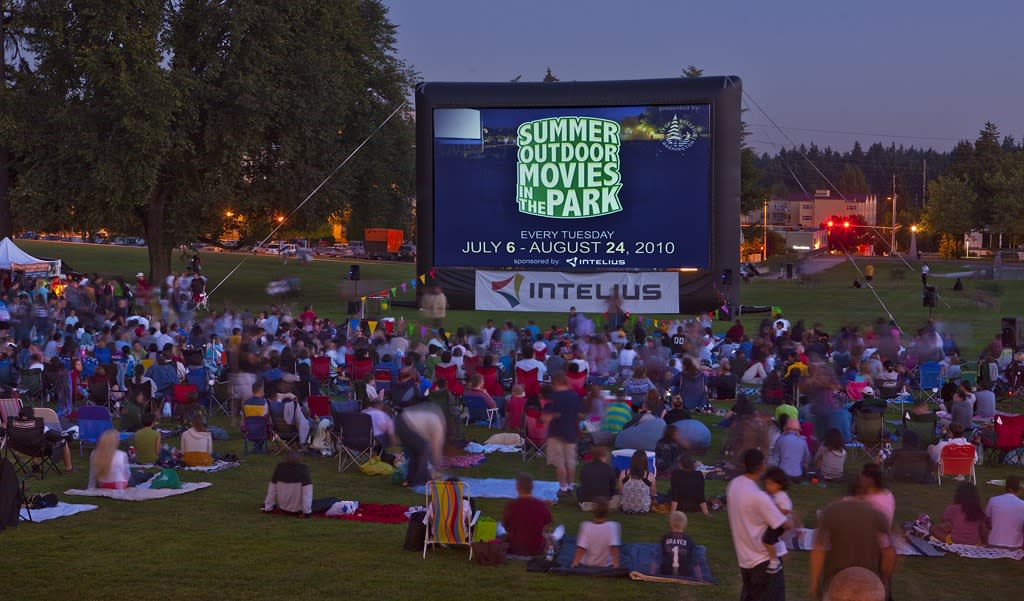 ---
[3] ZIPLINE EXPERIENCE
Reach new heights with the Bellevue Challenge Course and Zip Tour, which offers seven zip lines through dense forests, two suspension bridges and two short hikes for a jam-packed day of adventure and thrill.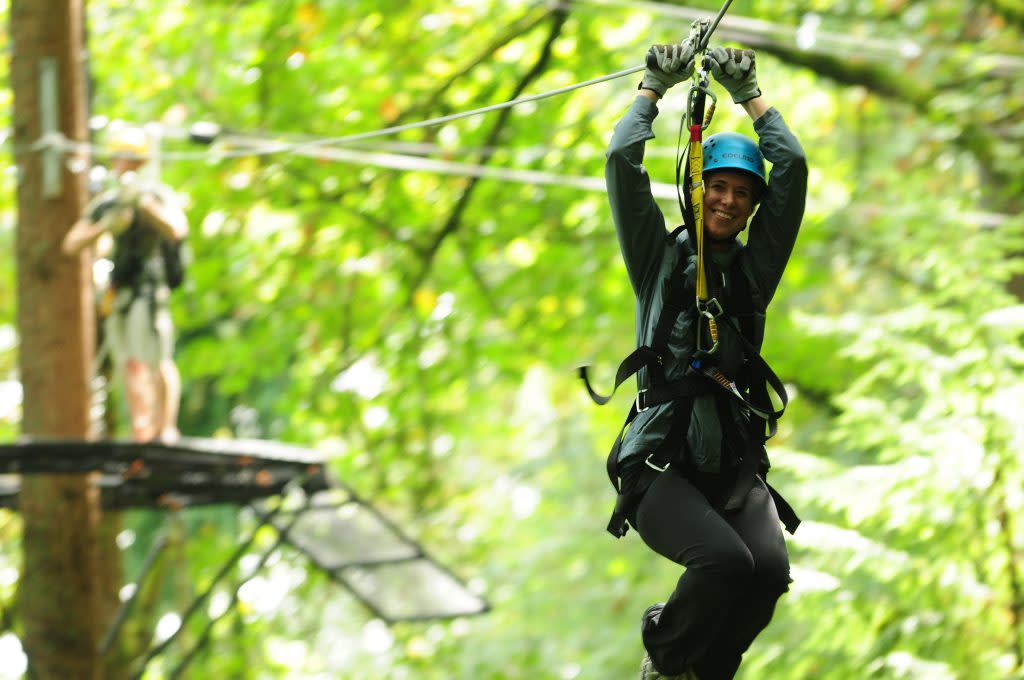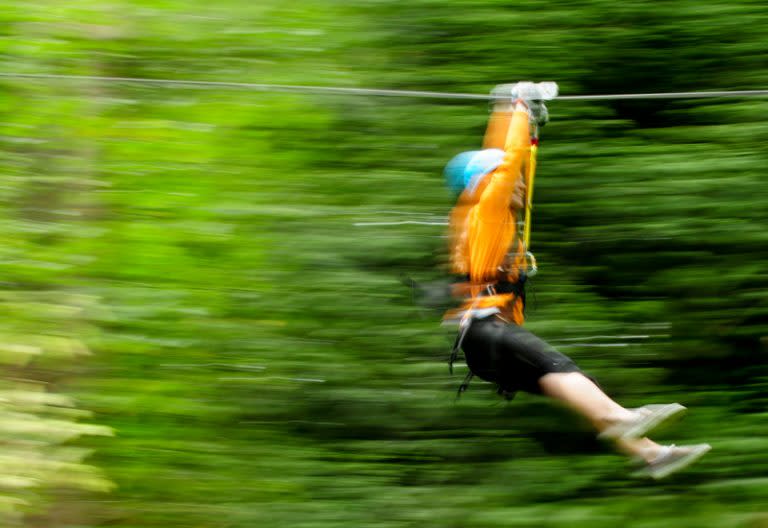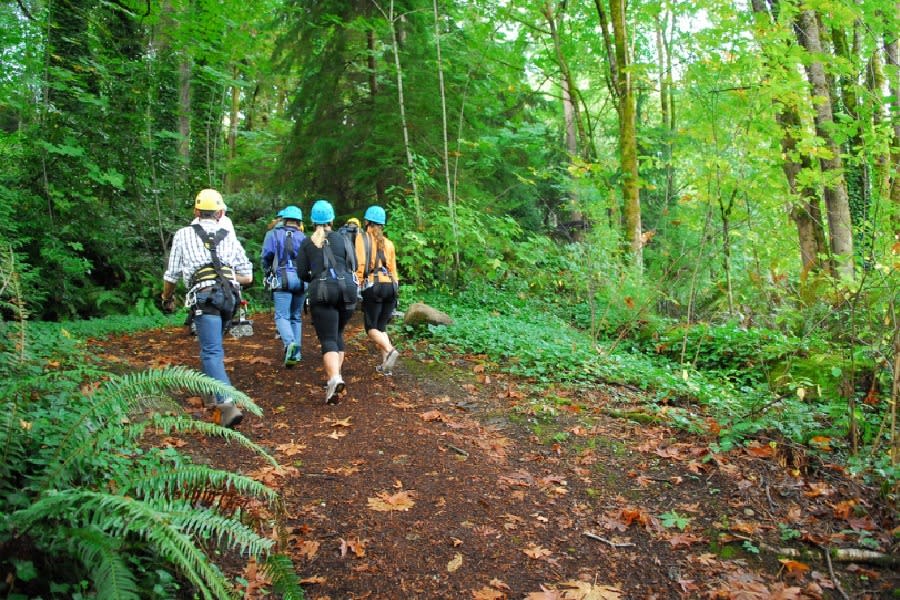 ---
[4] ADMIRE THE ARTS
Feed your creative side and experience the Bellevue Art Walk, which guides you around downtown to discover soaring sculptures, engaging exhibitions, unexpected art pieces and vibrant glass formations.
Then, browse through our world-class Bellevue Arts Museum to take in our new rotating exhibits this summer, including:
ART FESTIVAL ALERT: From Friday, July 26 – Sunday, July 28, art takes over the city of Bellevue with the Bellevue Arts Festival, the largest and most distinguished arts event in the Pacific Northwest. The festival includes free programs and beautiful sculptures, jewelry and artwork from regional and national artists throughout the streets of downtown Bellevue.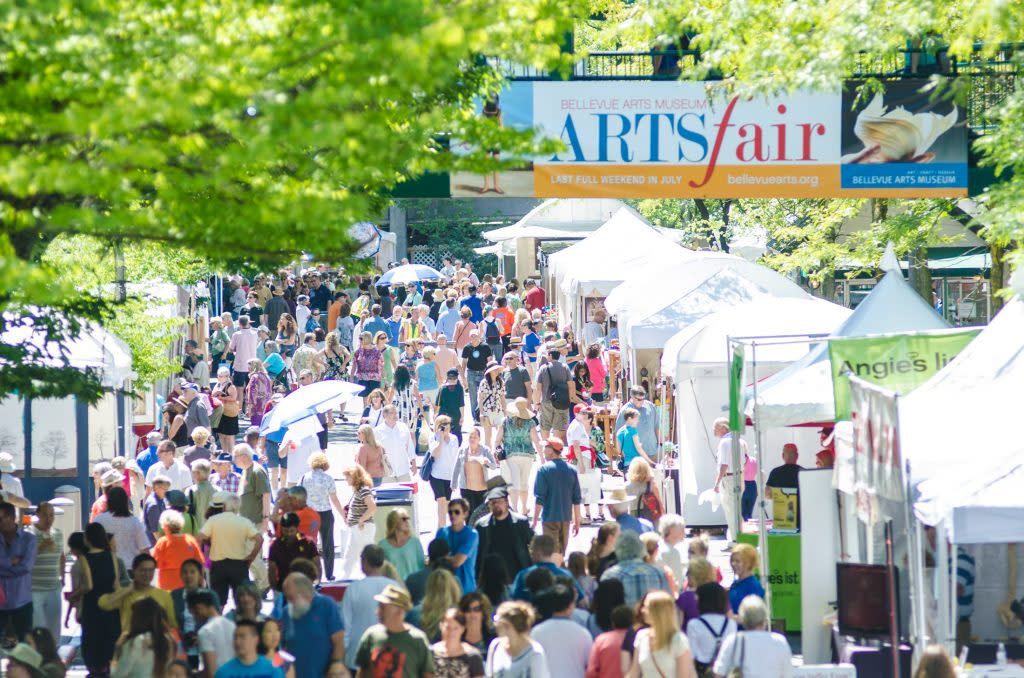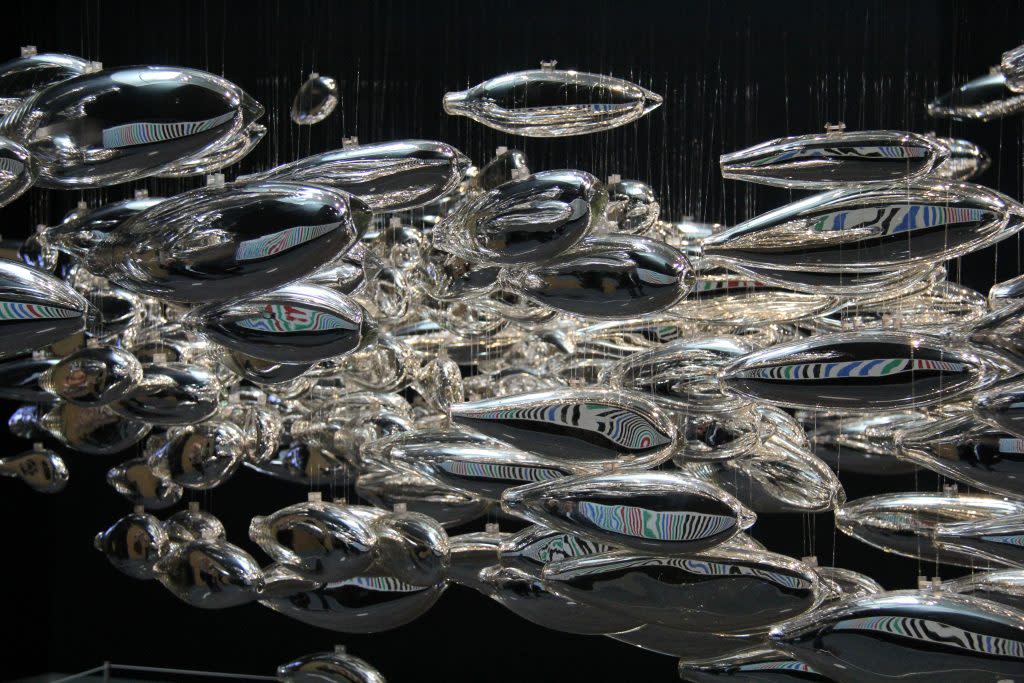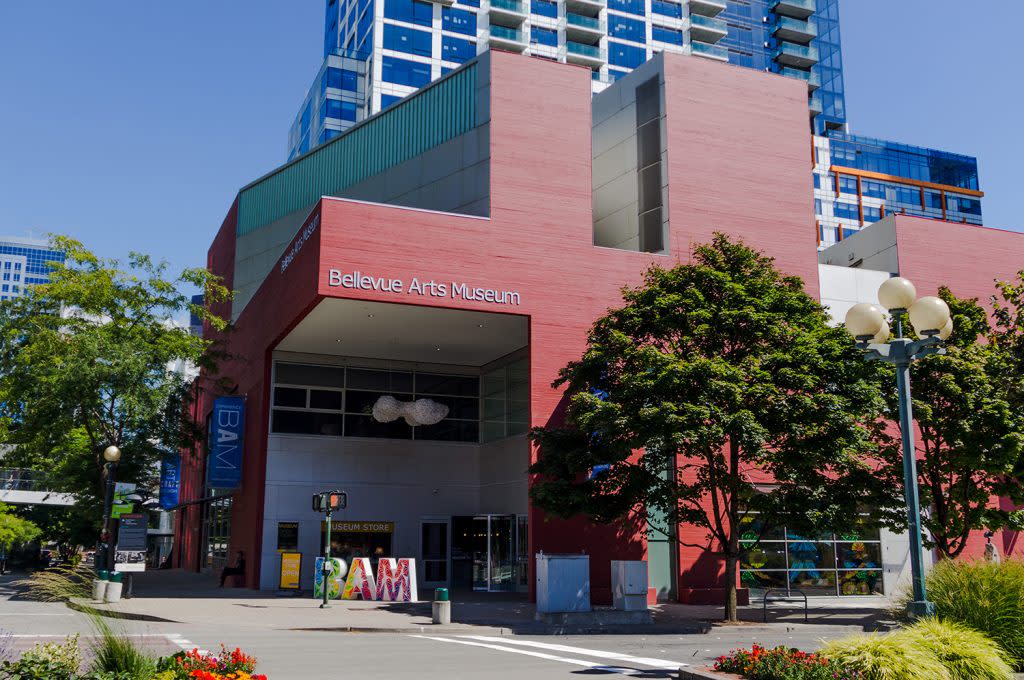 ---
[5] WATCH AN AIR SHOW
Seafair Weekend is from August 2nd – August 4th, and has an exciting line-up of events and shows. The Blue Angels air show is certainly an epic event you don't want to miss, whether you spectate on a boat or on land!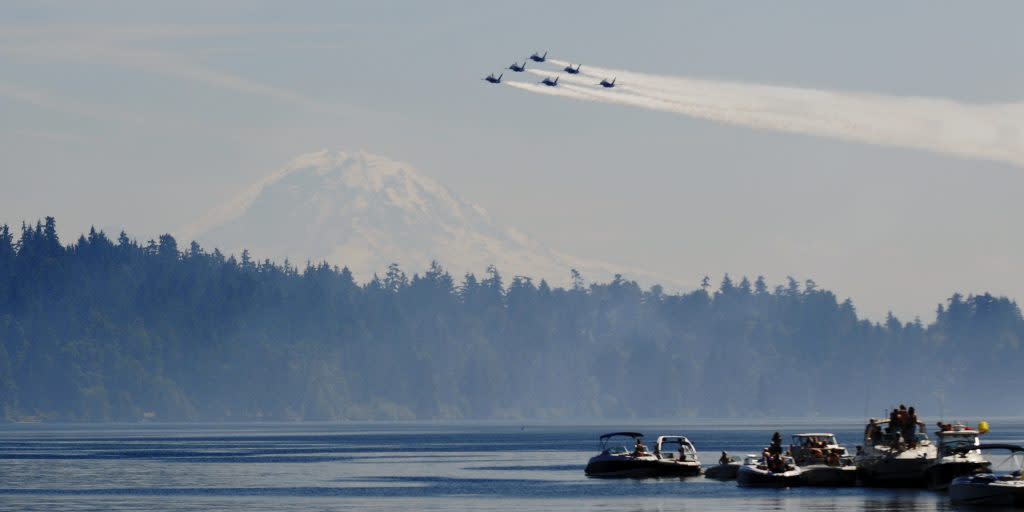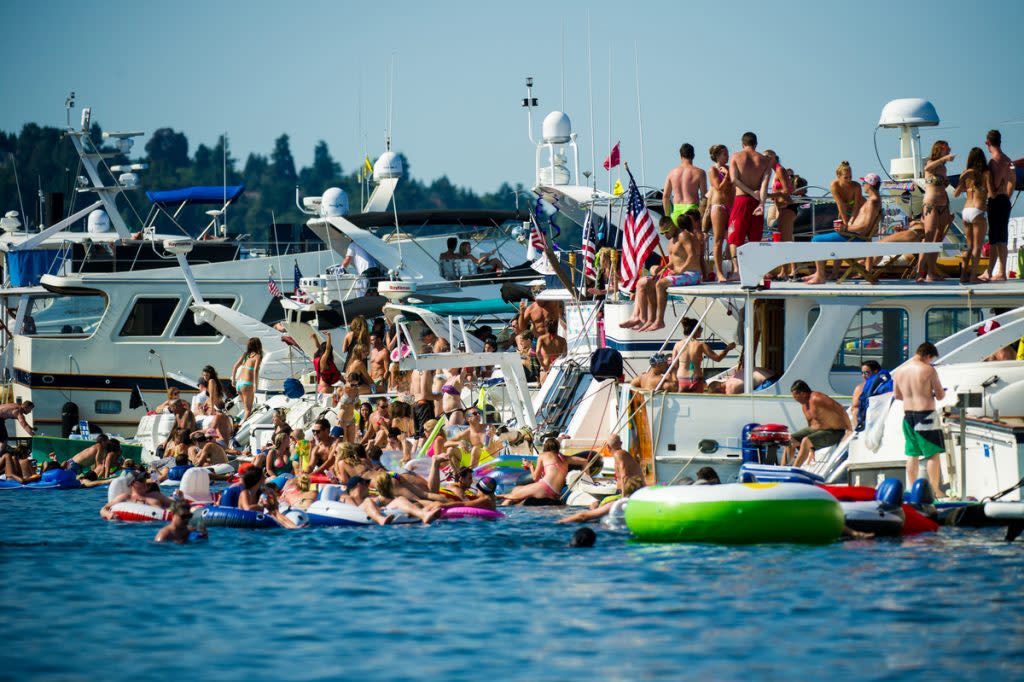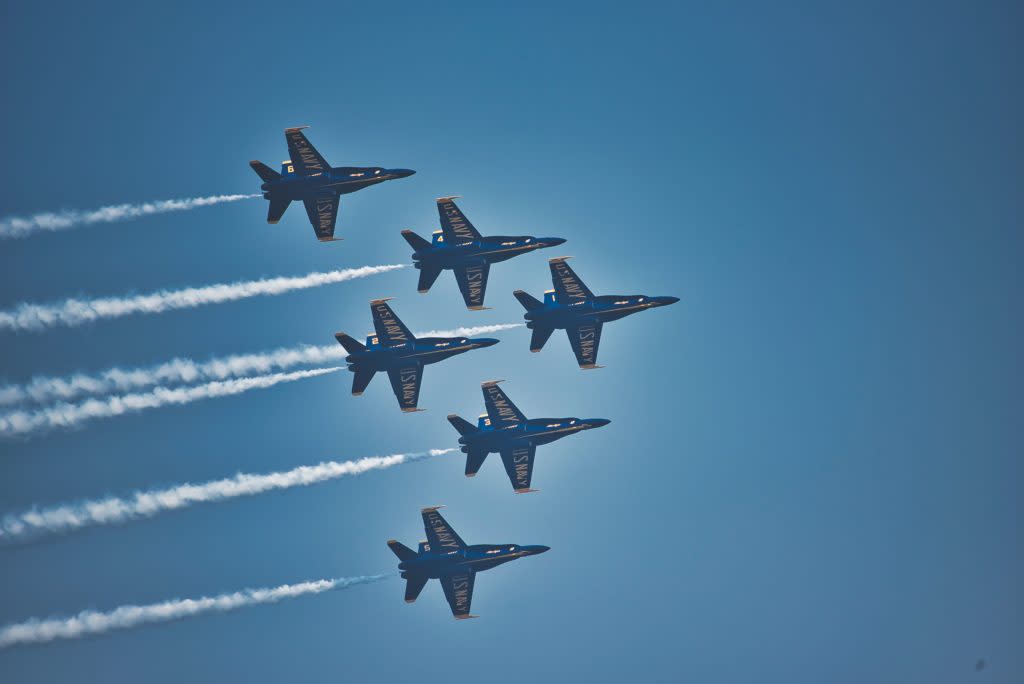 ---
[6] PICK BERRIES IN BEAUTIFUL FARMLANDS
Head to one of our blueberry farms, like Larsen Lake, for a fun day of picking fruit! Blueberry season is typically from mid-July to early September, however, the season varies with climate conditions.
-> Don't want to work for your fresh fruit? Try a delicious berry sweet treat from the French Bakery instead.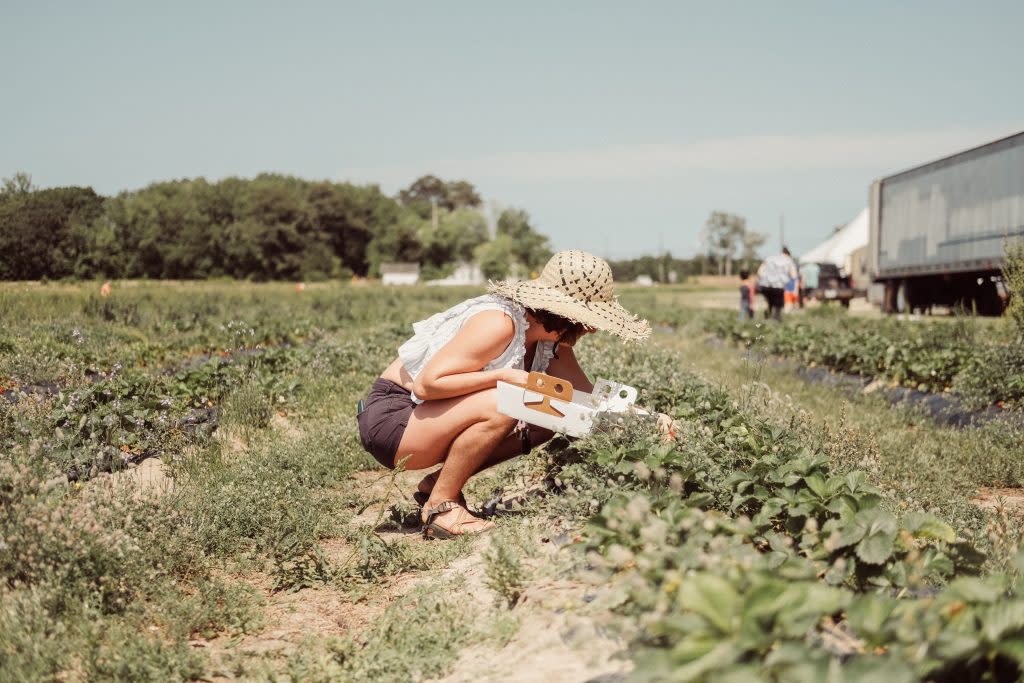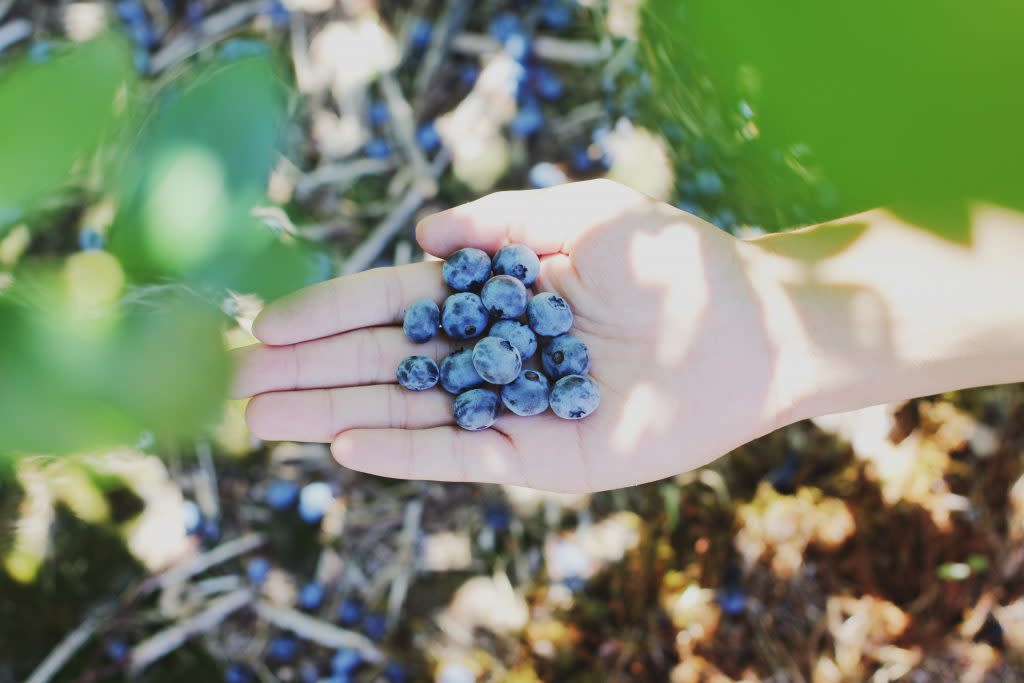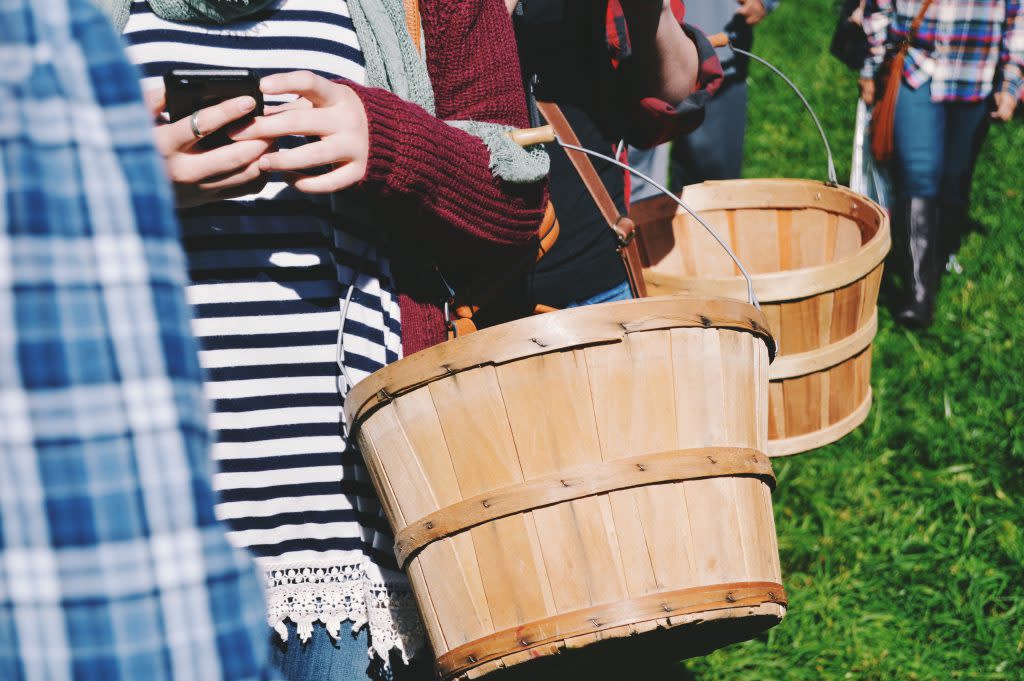 ---
[7] GO ON A HIKE…OR TWO
Here in the PNW, there are so many outdoor adventures and hikes to conquer. Some of the most popular hikes in the area include Twin Falls, Rattlesnake Ledge, Mailbox Peak, Mount Si, and Poo Poo Point.
For descriptions and reviews of other trails, including the 6-mile Coal Creek Trail and 3.2-mile Phantom Lake Loop, visit the Washington Trails Association website, and our Hiking Trails & Climbing page.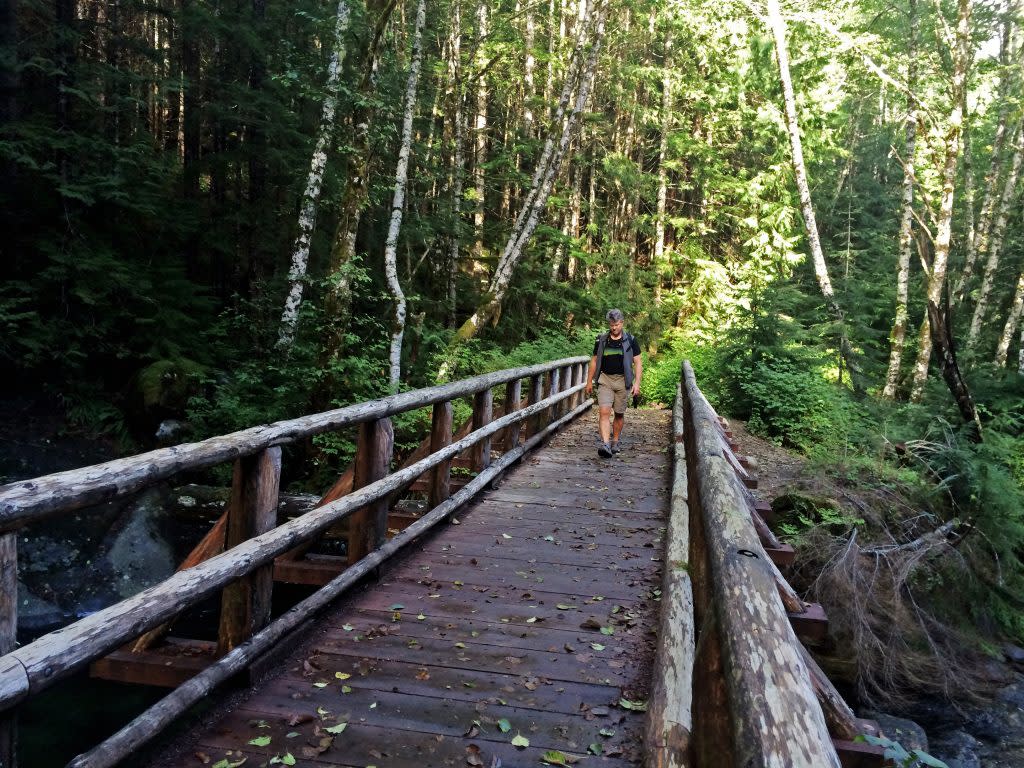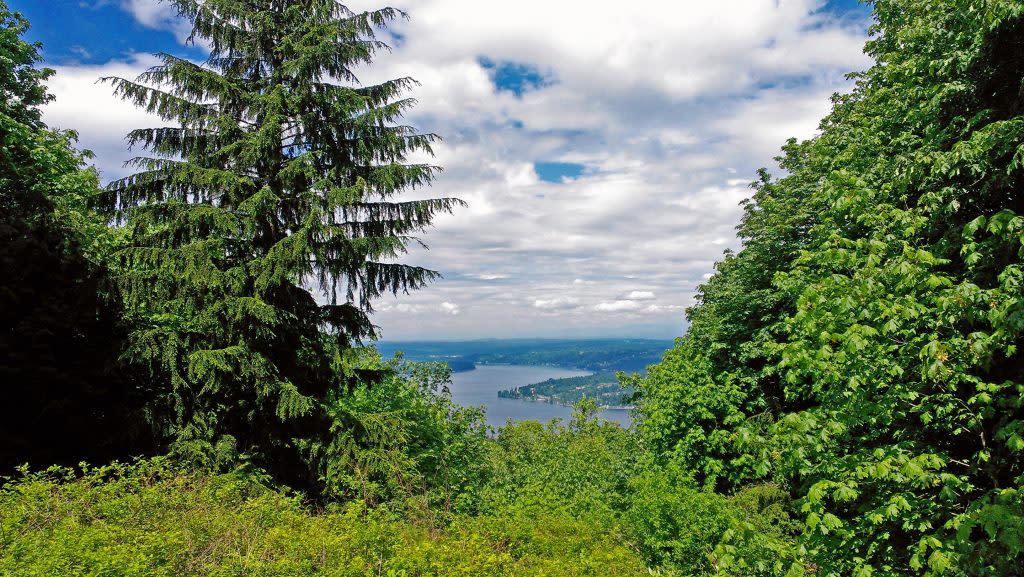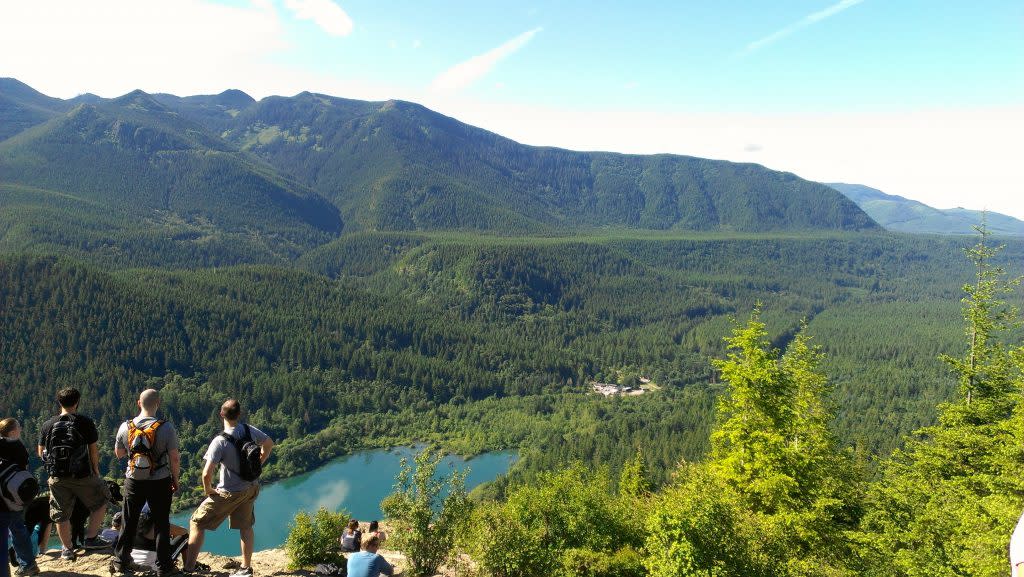 ---
[8] SPEND A DAY ON THE FARM
Take the family out to Kelsey Creek Farm, home to ponies, goats, sheep, cows, pigs, chickens and rabbits. Animals are out for viewing from 9 a.m. to 3:30 p.m!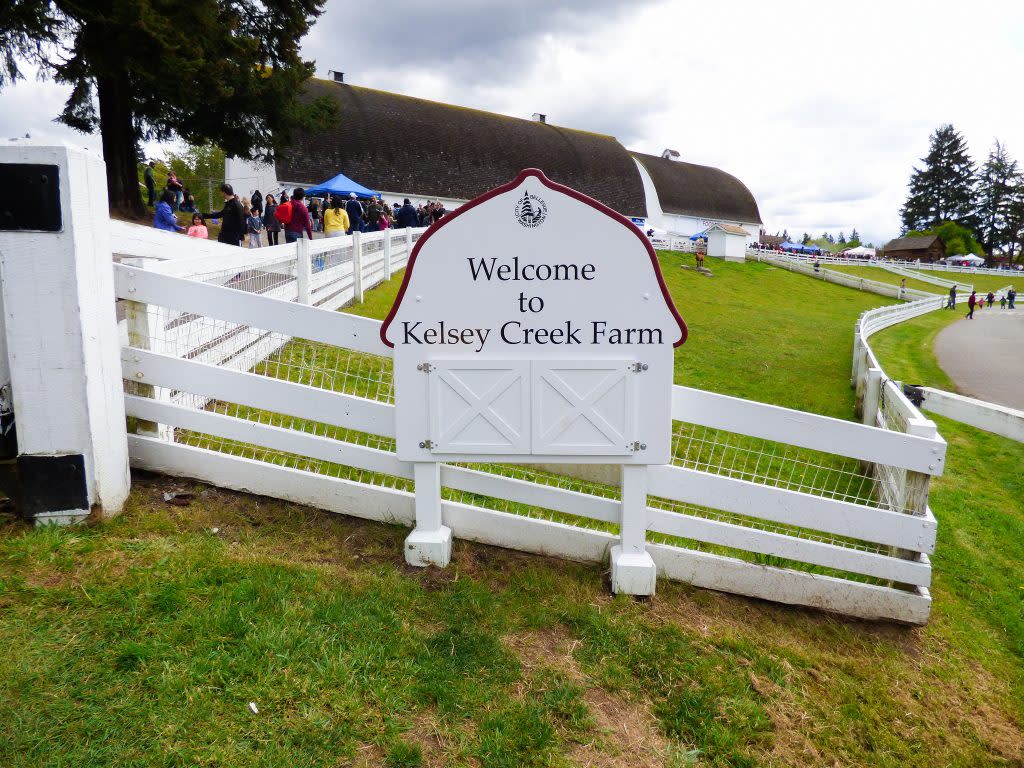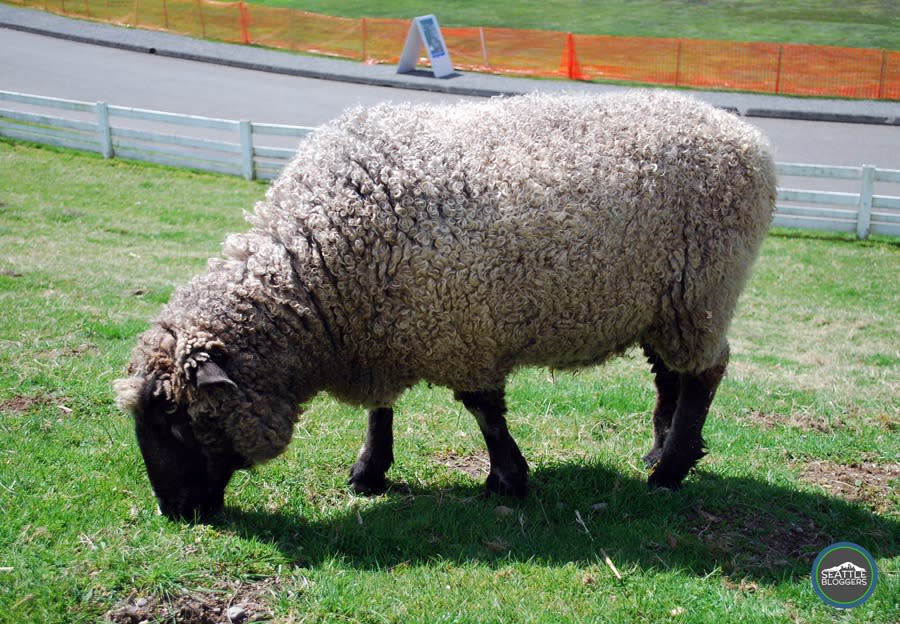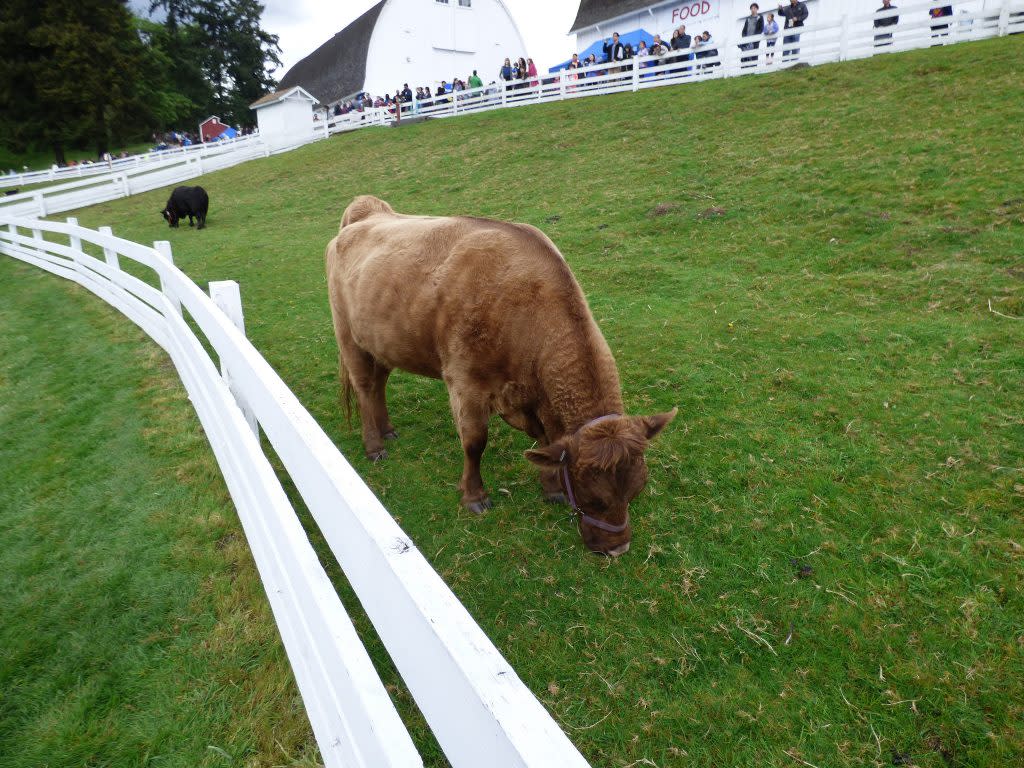 ---
[9] RENT AN EXOTIC CAR
Are you feelin' adventurous? Browse through the collection at Zadart Exotic Car Club & Rental for your choice of transportation for the day…but good luck trying to choose from all their options – ranging from the Lamborghini Aventador LP700-4 to the MCLAREN 650S.
–> Would you rather just admire cool cars? Check out all the car events happening in Bellevue this summer:
The Ford Model T Coast to Coast | Friday, July 12th | Bellevue Downtown Park
StanceWars | Saturday, July 13th | Bellevue College
HondaExpo | Saturday, August 24th | Bellevue College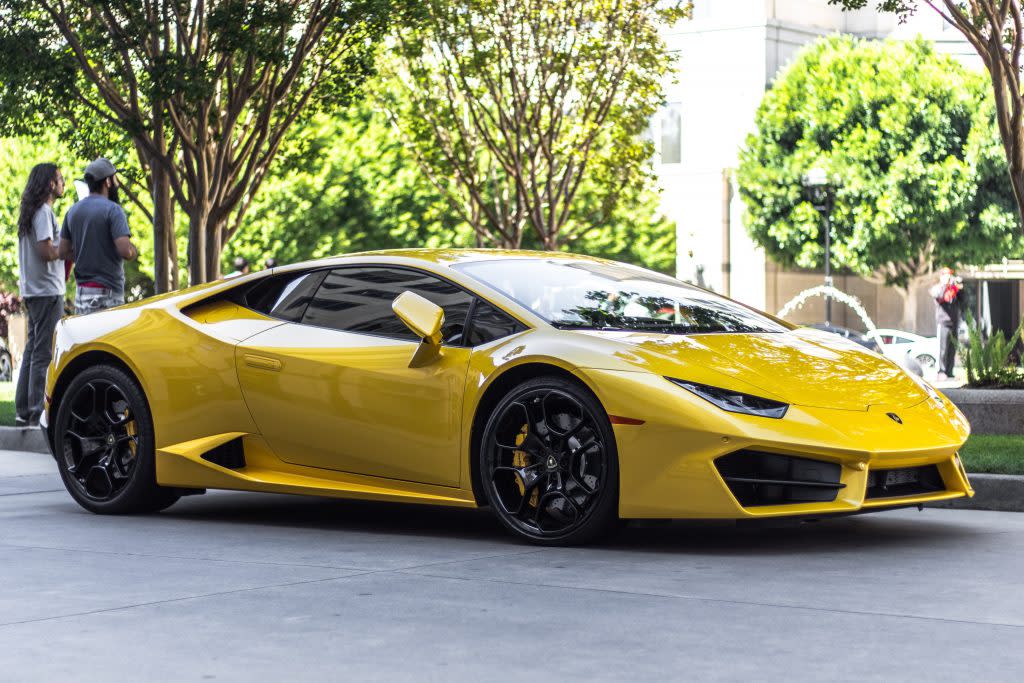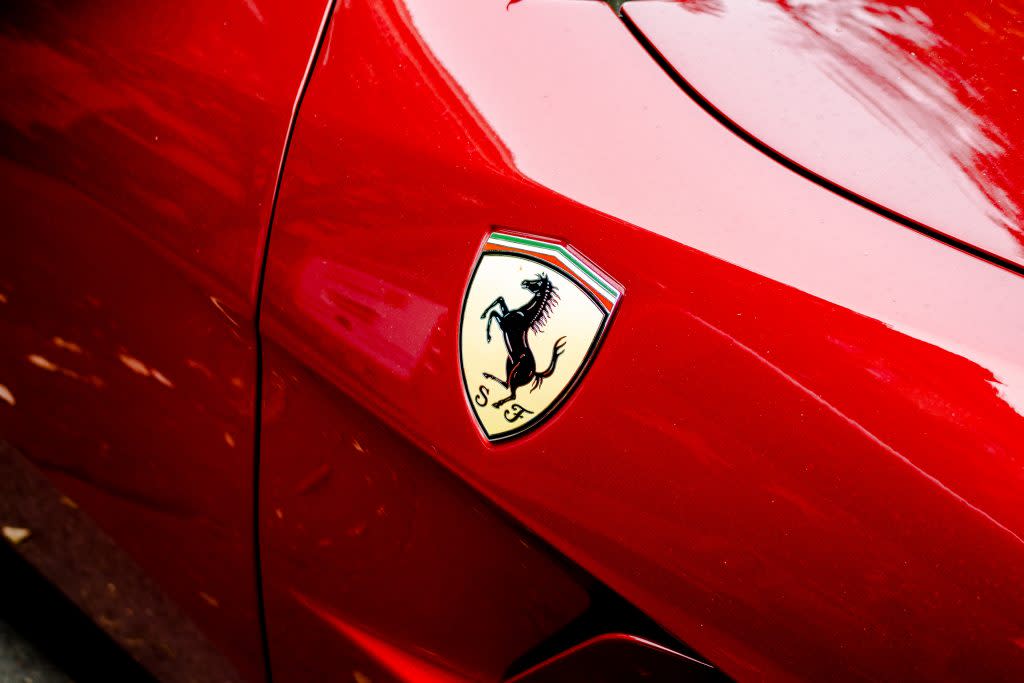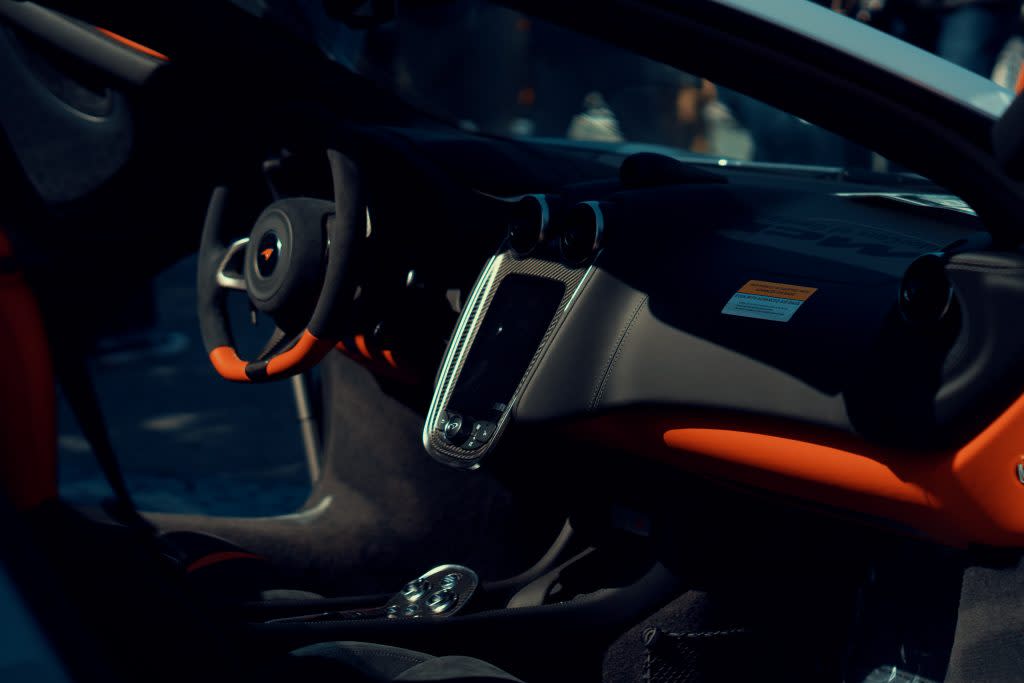 ---
[10] CHASE WATERFALLS
Feel a waterfall's cool, breezy mist on a hot day. Head to one of our favorite falls include Coal Creek Trail, Snoqualmie Falls, Twin Falls, or Franklin Falls. However, if you're looking to hear the sounds of a waterfall, without trekking too far away, the Bellevue Downtown Park, just a walk away from all Downtown Bellevue hotels, has a tranquil 240-foot wide waterfall that cascades into a reflecting pond.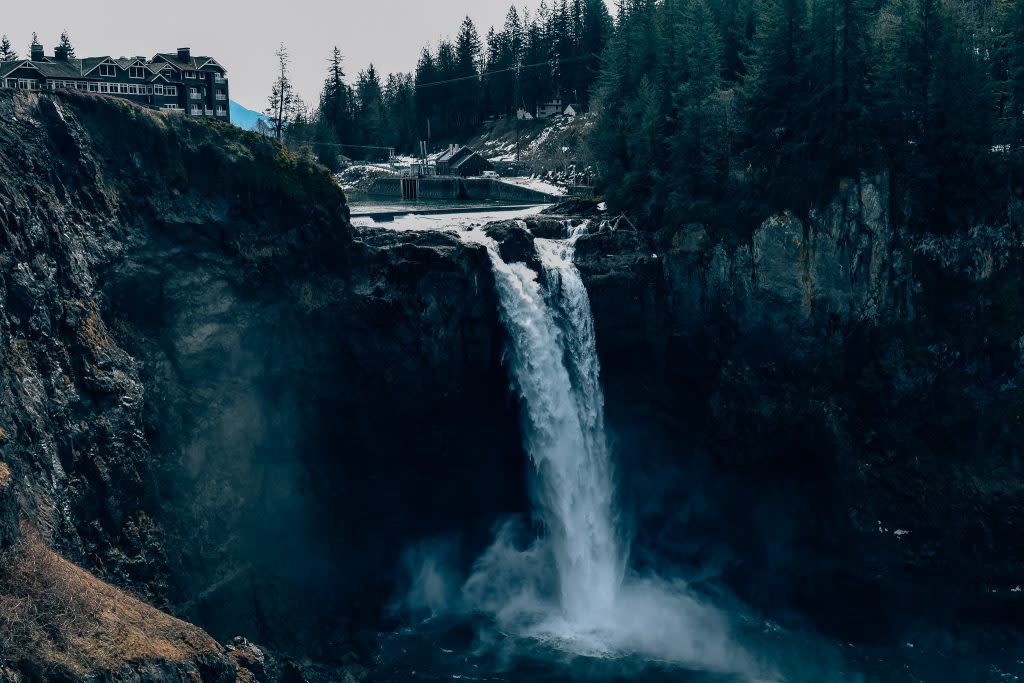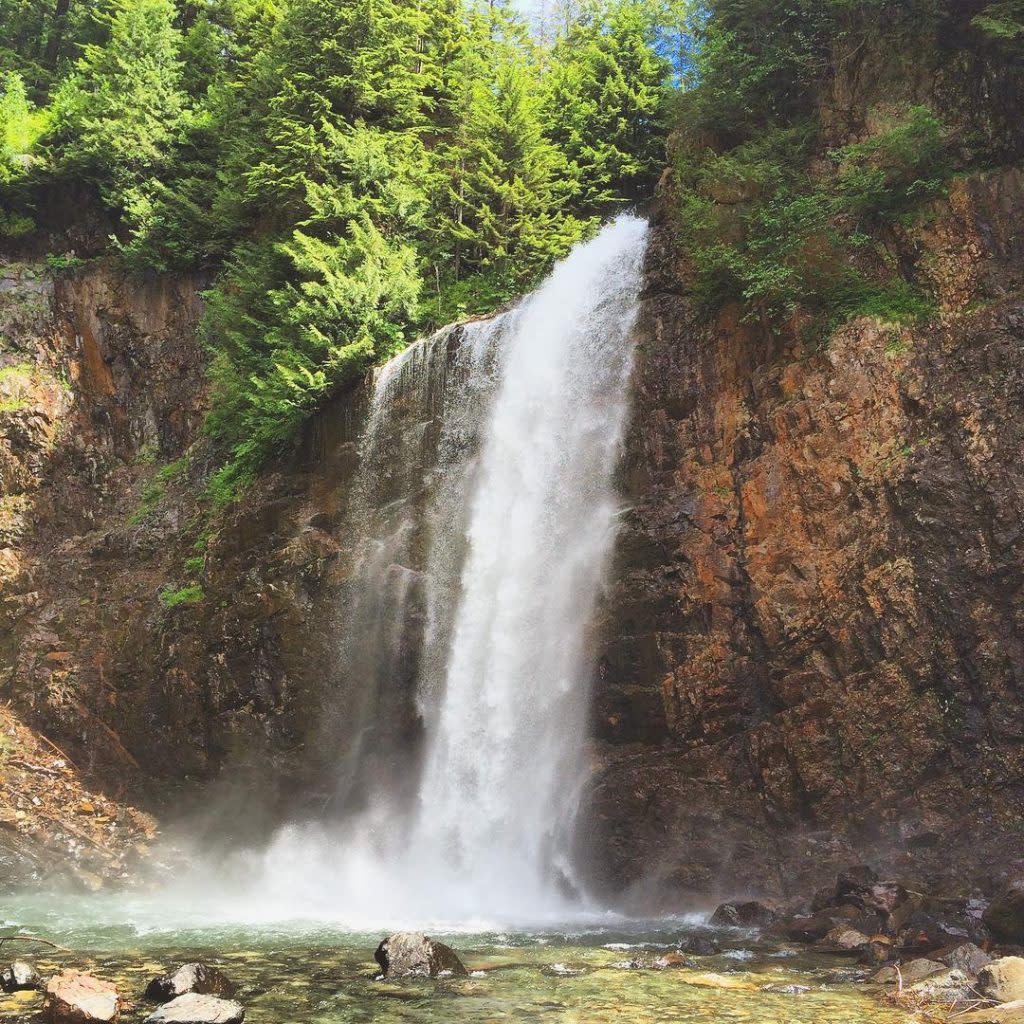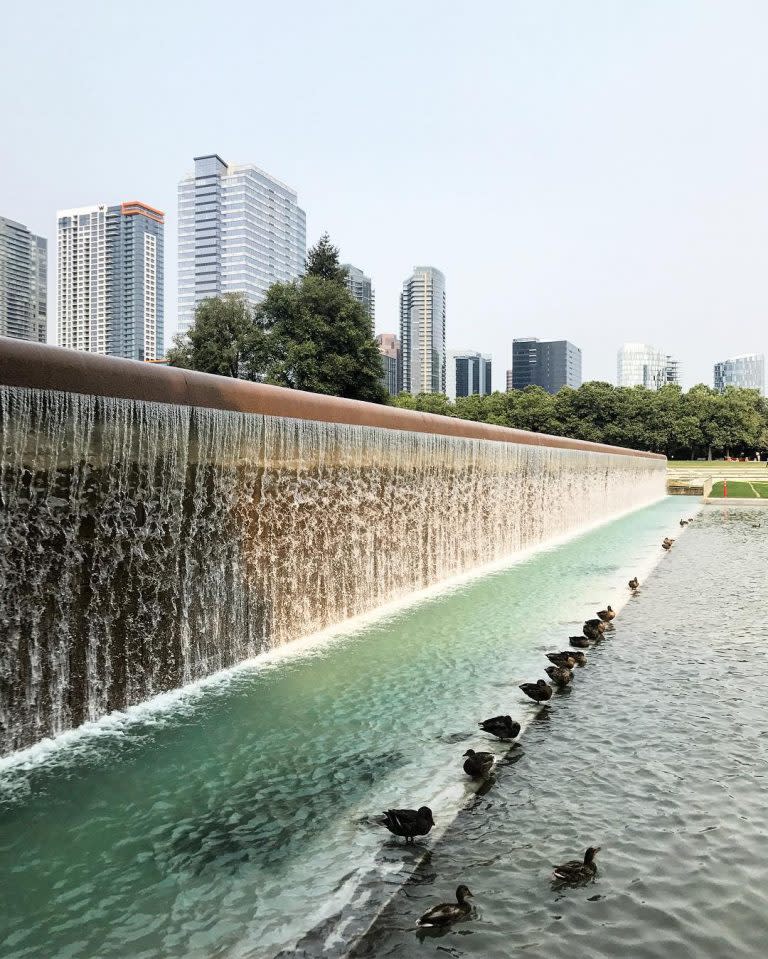 ---
[11] GO SWIMMING AT A BELLEVUE BEACH PARK
Grab your beach towel, bucket, floaty toy and sunscreen and head to one of Bellevue's beautiful beach parks on the shores of Lake Washington or Lake Sammamish. In addition to swim docks and sandy beaches, many of the parks also include play areas and picnic tables. For a comprehensive list of Bellevue's beautiful beach parks, click here.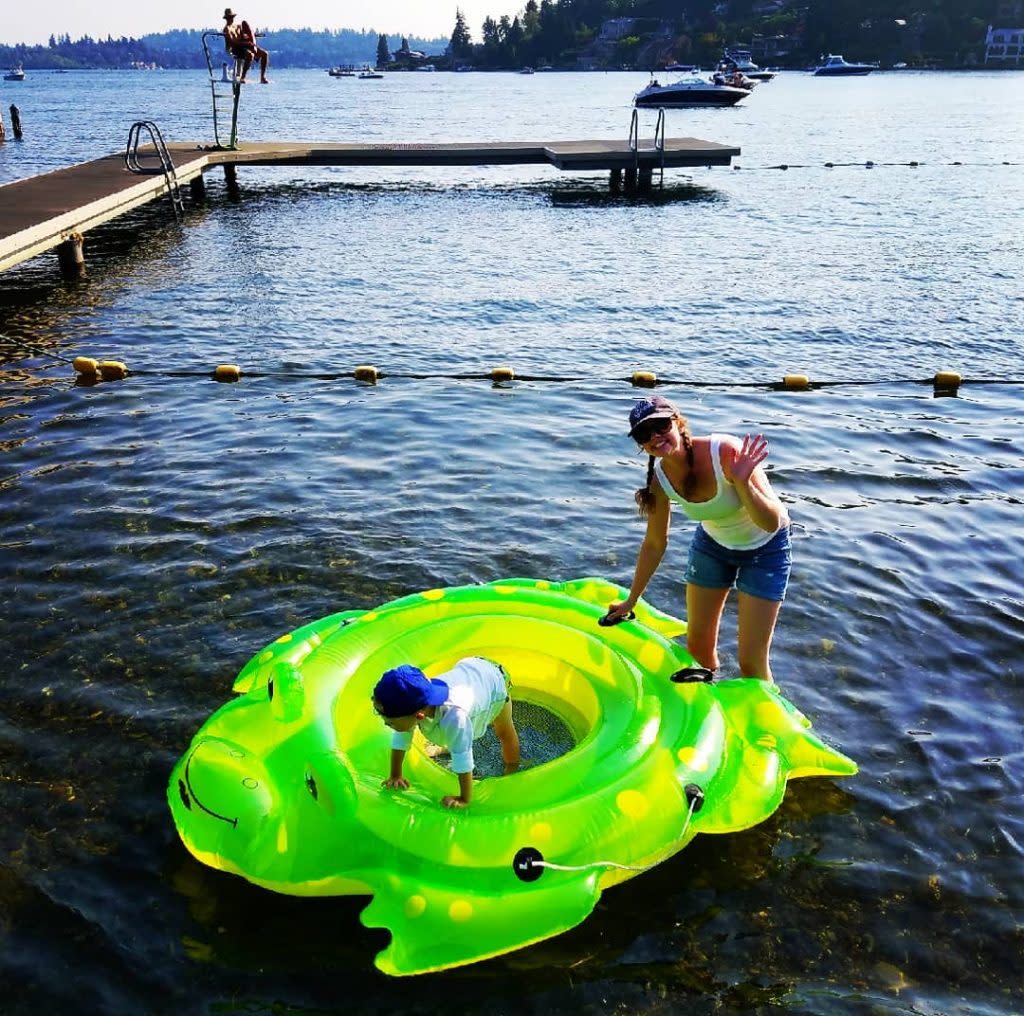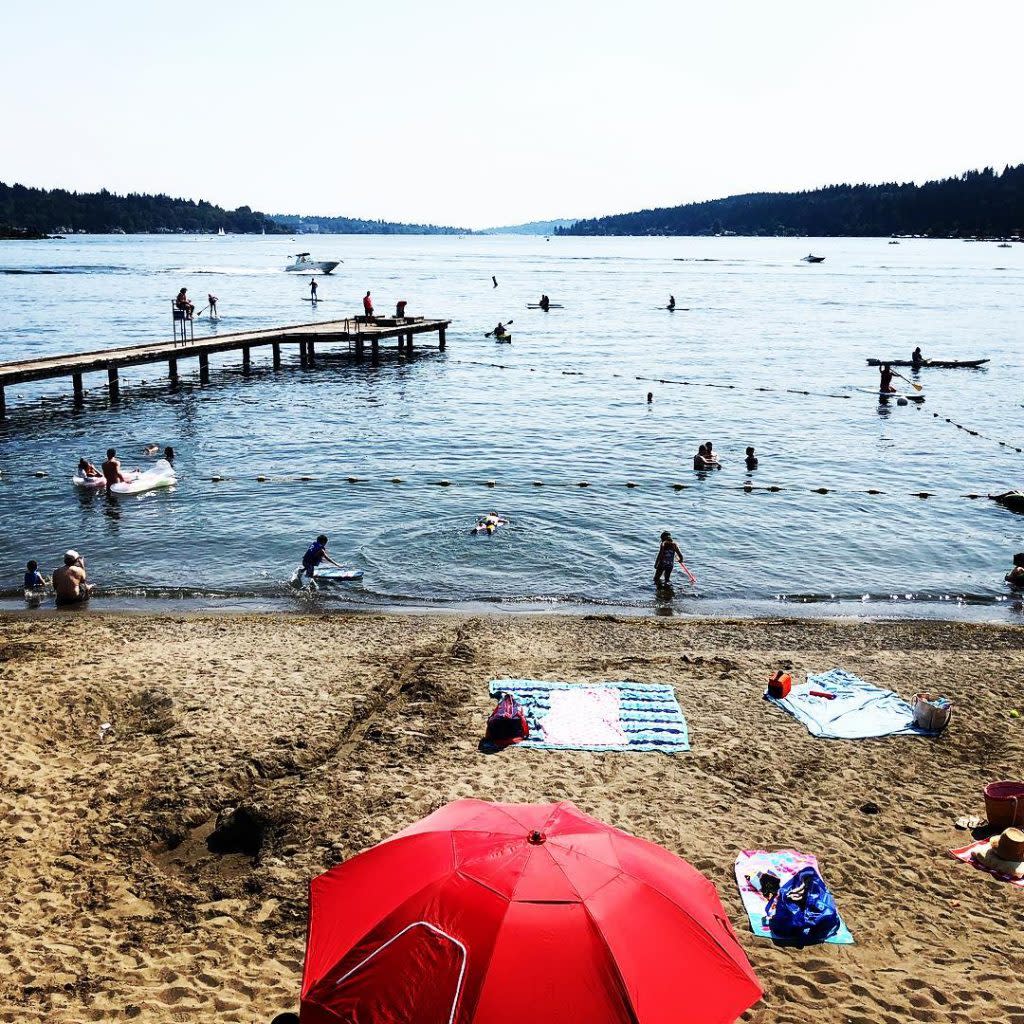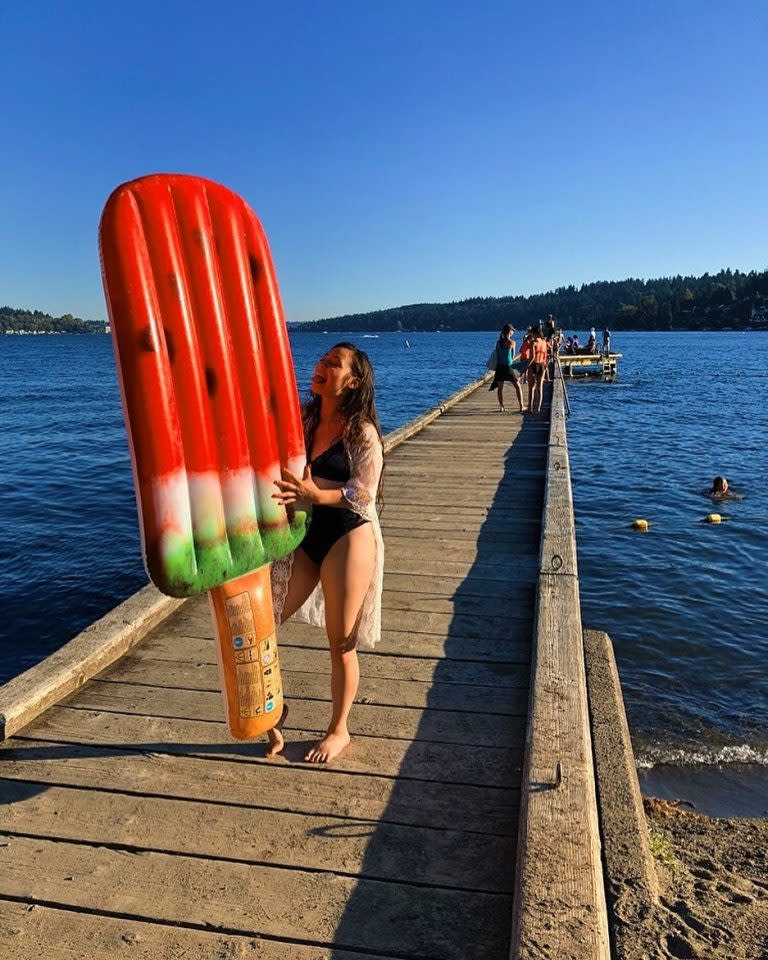 ---
[12] DINE WITH A VIEW
Enjoy a breathtaking sunset over cocktails and fresh sushi while overlooking Lake Washington and Seattle's skyline at Ascend Prime Steak & Sushi. Or, head to Daniel's Broiler, located on the 21st floor of the Bank of America building, to view downtown Bellevue with the Olympic Mountains painting the sky in the background.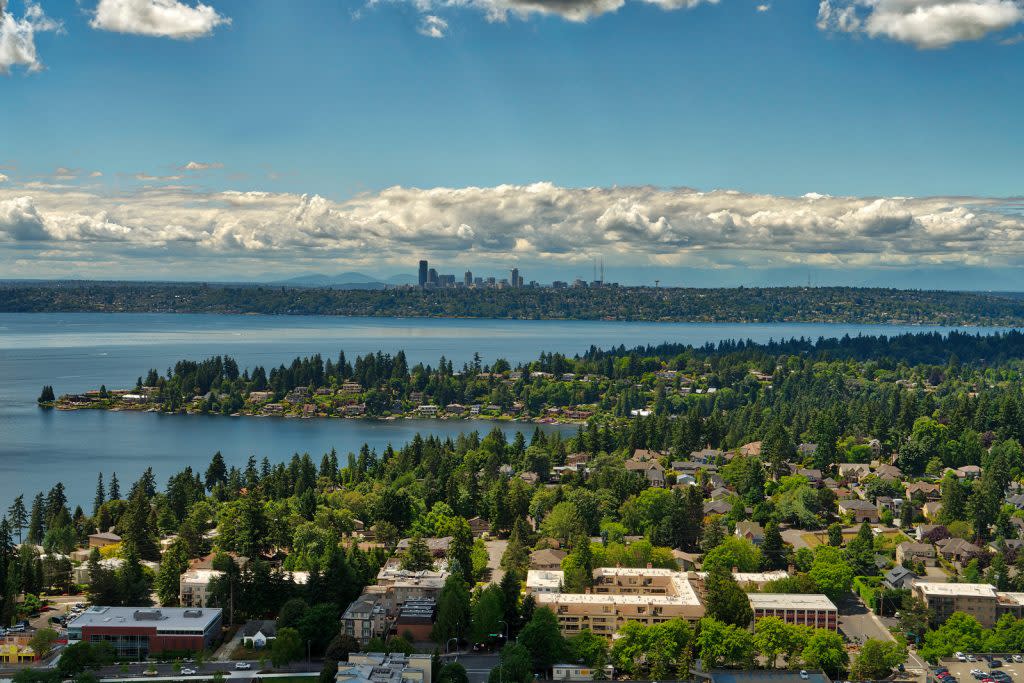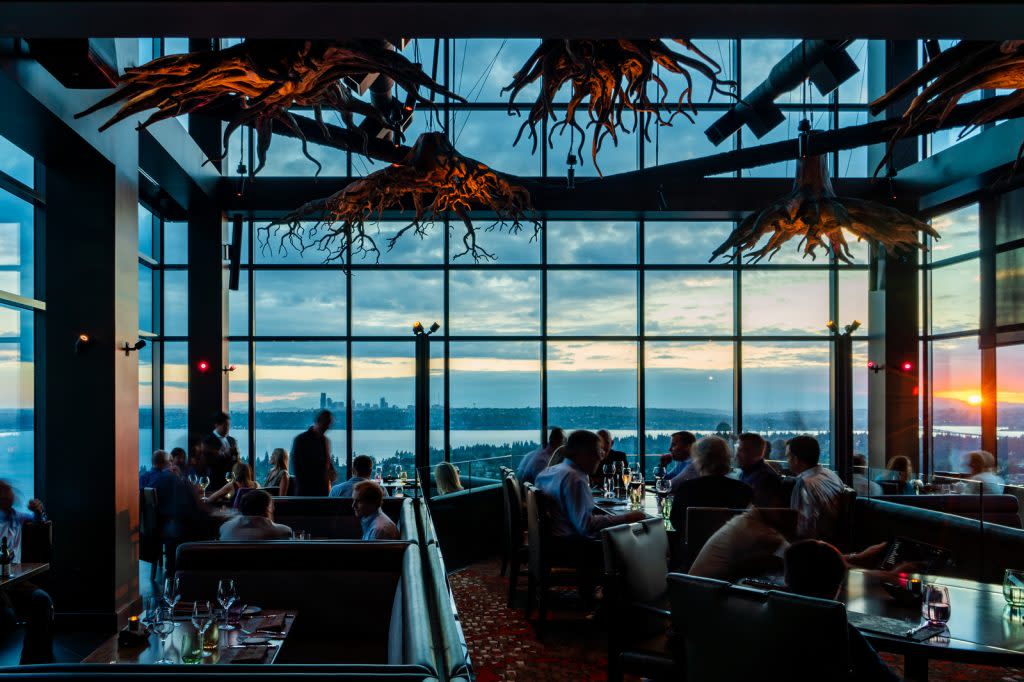 ---
[13] BIKE FROM LAKE TO LAKE
If you're looking for an all-day adventure, the Lake to Lake Greenway Trail offers nearly 100 miles of hiking terrain from east to west that connects Lake Sammamish to Lake Washington. Wind through boggy wetlands, towering forests and historic farms across nine parks throughout Bellevue.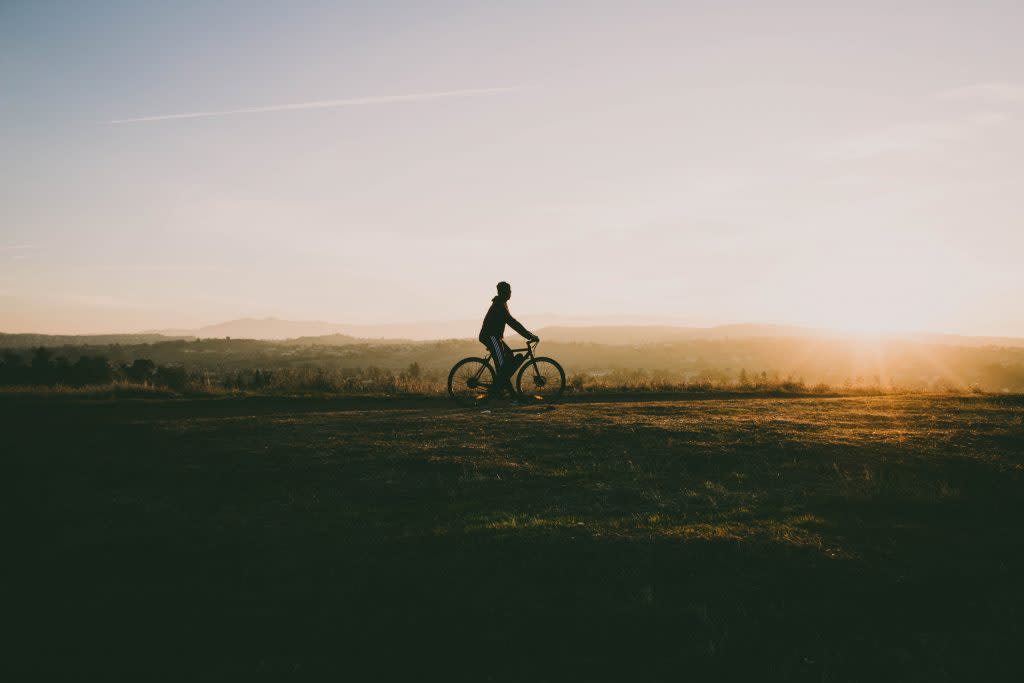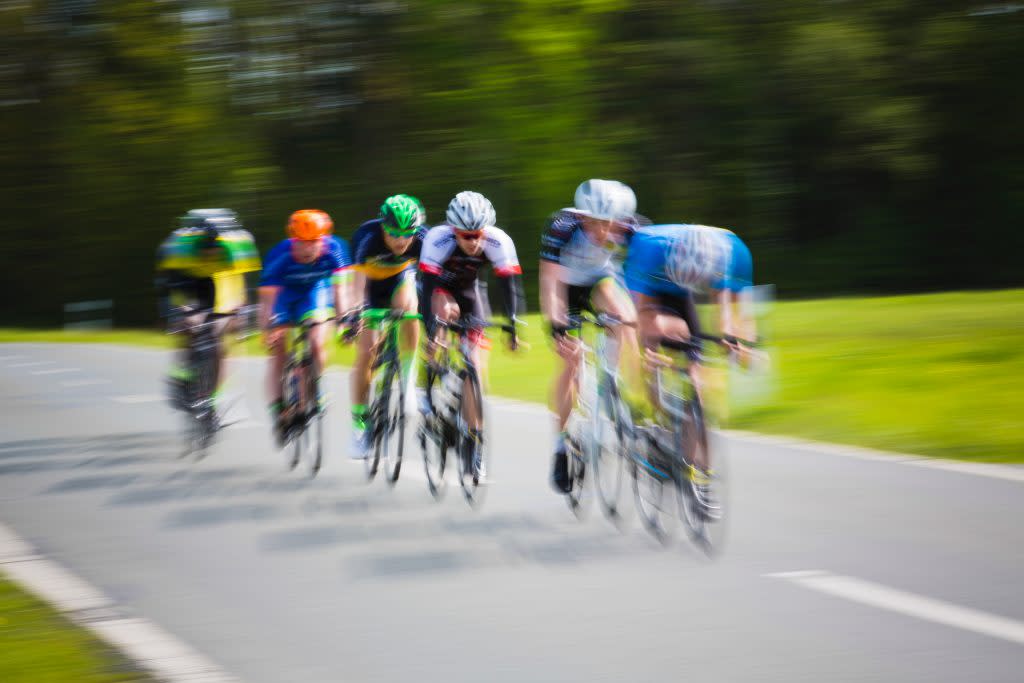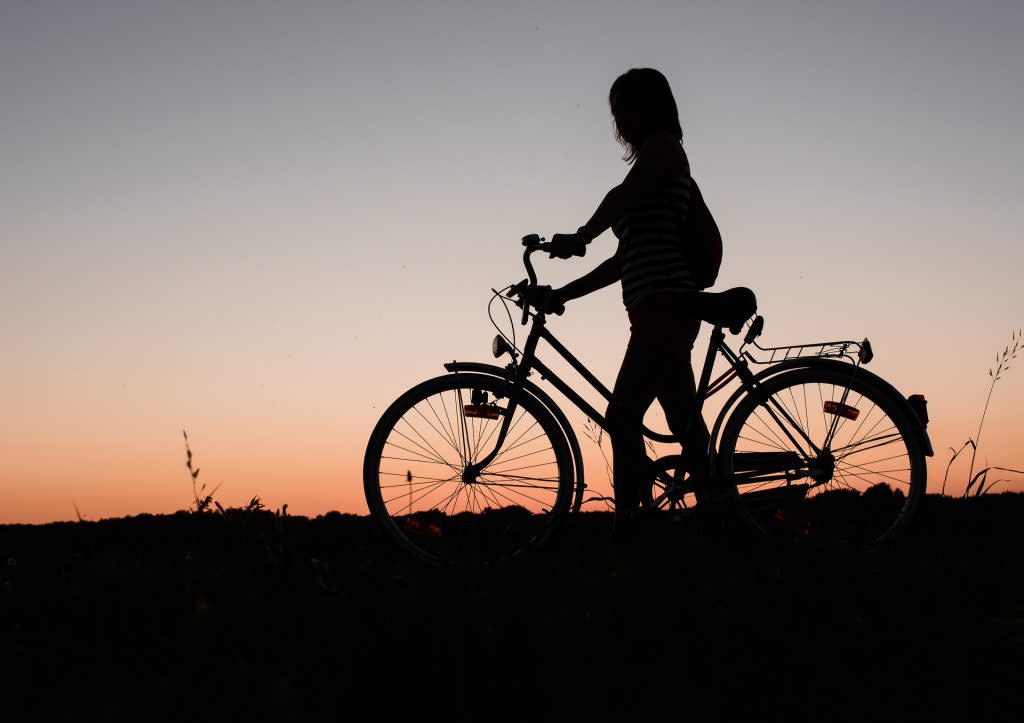 ---
[14] GO WINE TASTING
Just 18 minutes north of Bellevue are over 118 wineries & tasting rooms and 14 microbreweries, distilleries & cideries all waiting to be explored in picturesque Woodinville Wine Country. Bellevue also has its fair share of places you can sip on wine, which you can read about in our Washington Wine Month blog.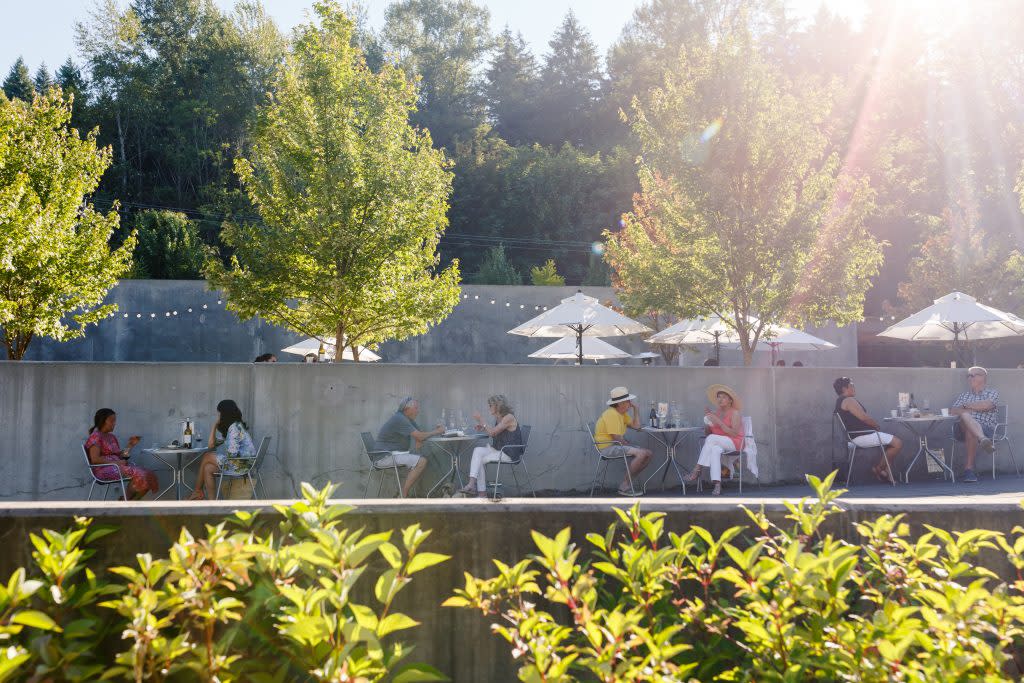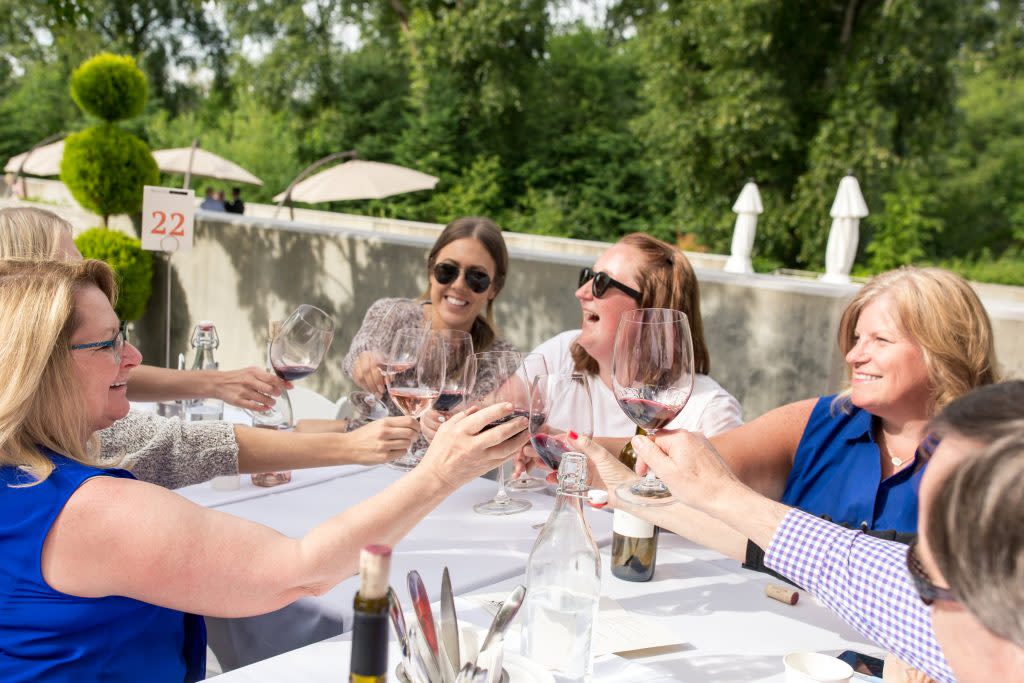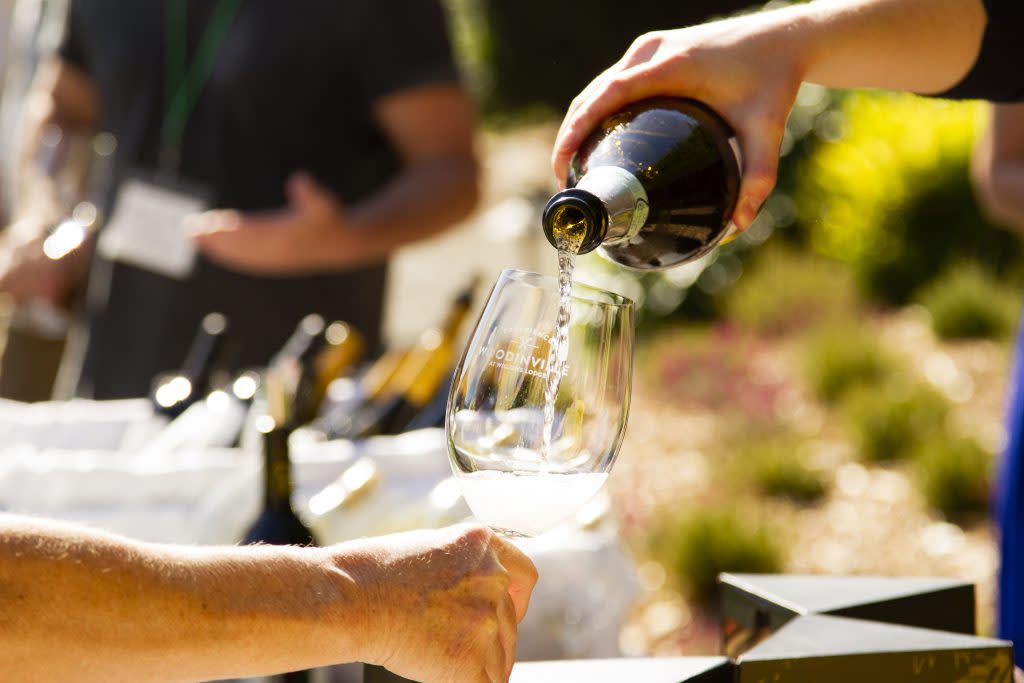 ---
[15] BROWSE THROUGH FARMERS MARKETS
Sample some of the delicious, fresh produce that the Pacific Northwest has to offer at Bellevue's Farmers Markets.
Crossroads Farmers Market
Tuesdays, Noon – 6:00pm | June 4 – September 24, 2019
East Parking Lot – 15600 NE 8th St 

Bellevue Farmers Market
Thursdays, 3-7pm | May 16 – October 10, 2019
Bellevue Presbyterian Church – 1717 Bellevue Way NE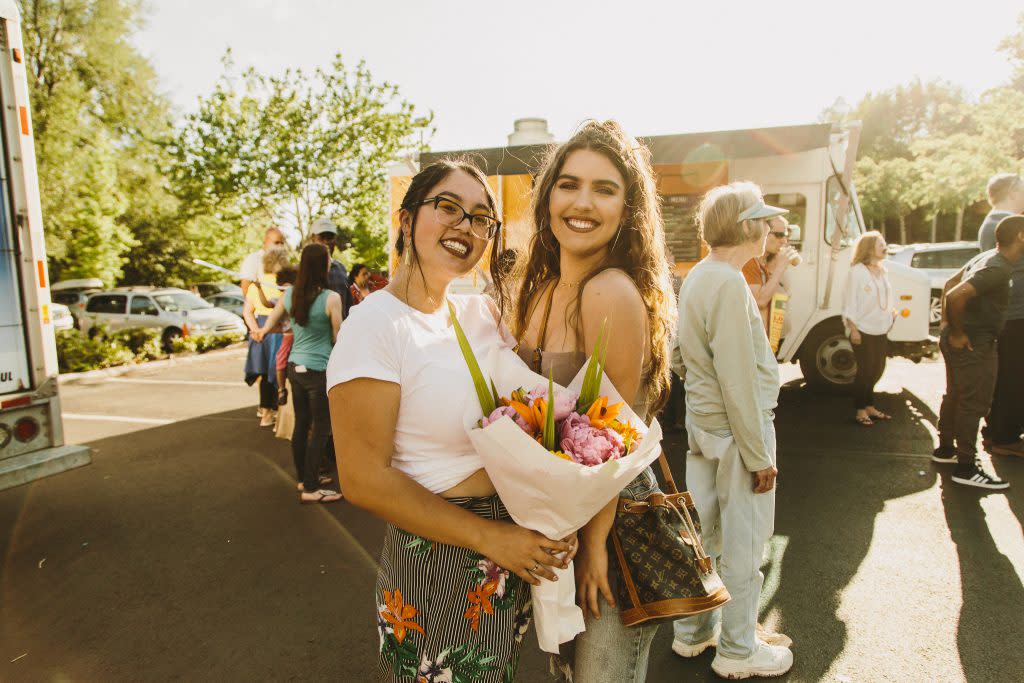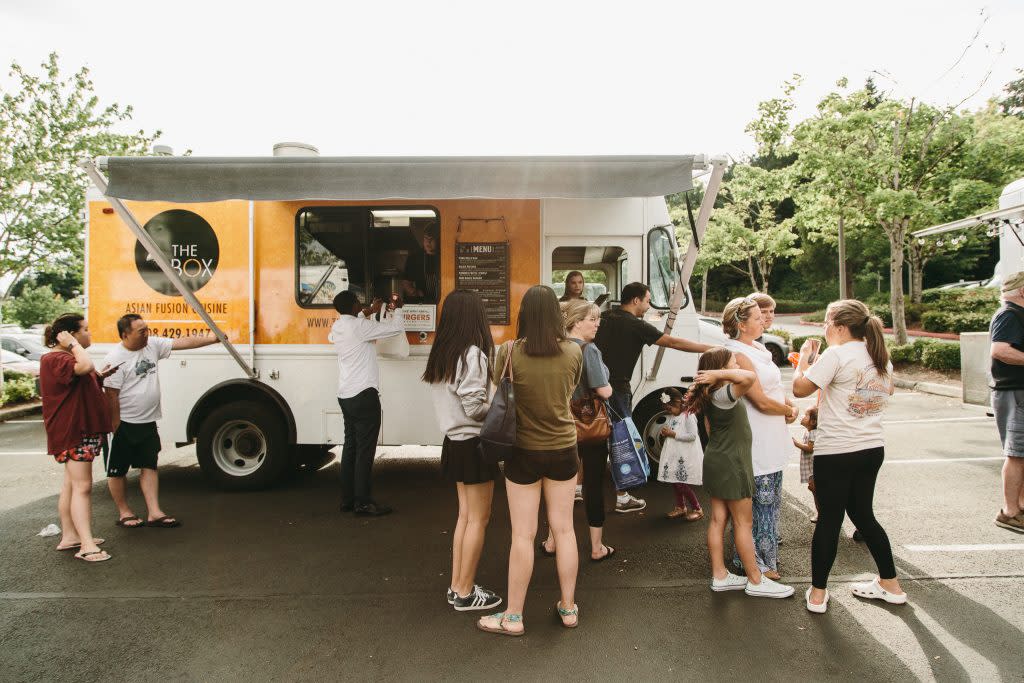 ---
[16] TRY AL FRESCO DINING
Summer is the best time to enjoy a meal outdoors at one of the many delicious restaurants in Bellevue. With so many walkable options,
outdoor dining in Bellevue is a must!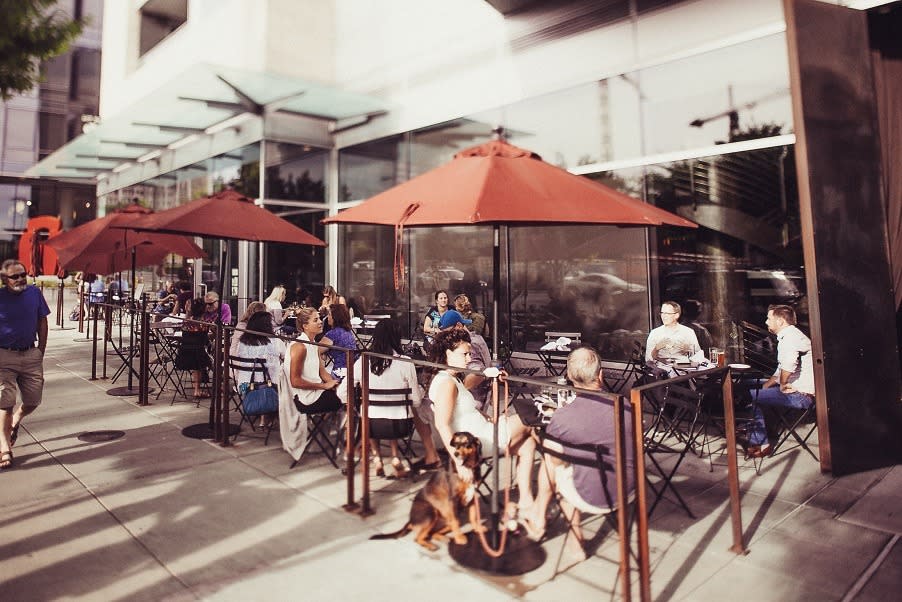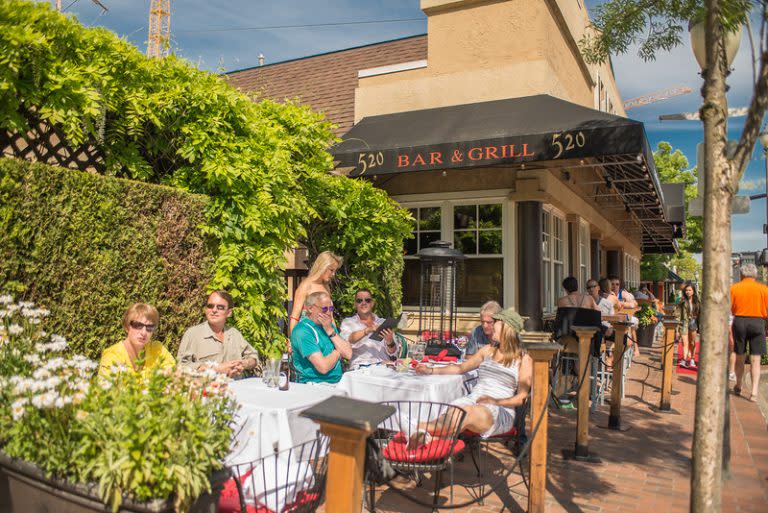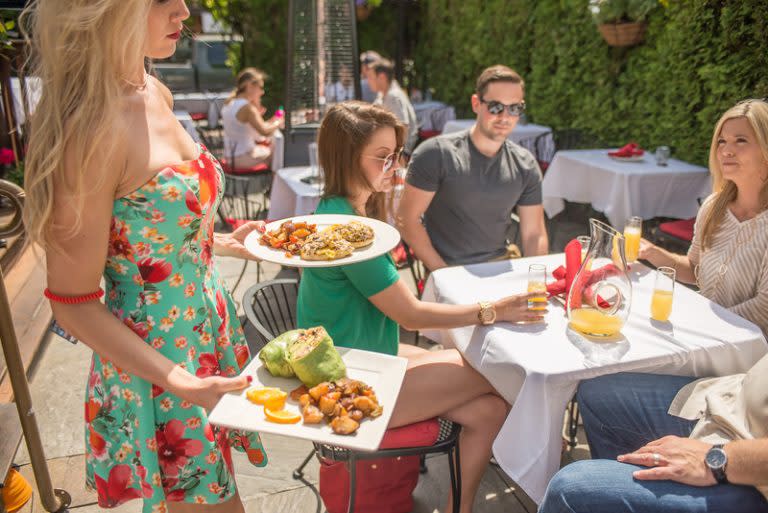 ---
[17] ENJOY TEE TIME
Golf with incredible views at The Golf Club at Newcastle, the premier Pacific Northwest golf course. The property features 36 holes of championship golf, framed by stunning, panoramic views of Lake Washington, Mt. Rainier, the Olympic and Cascade Mountains, and the Seattle skyline. 

-> Not much of a golfer? That's okay! Try FootGolf, a combination of golf and soccer, at Crossroads Par 3. The game is very similar to golf but with a regulation #5 soccer ball instead of clubs, with the goal of kicking the ball into 21-inch diameter cups using the least amount of kicks as possible!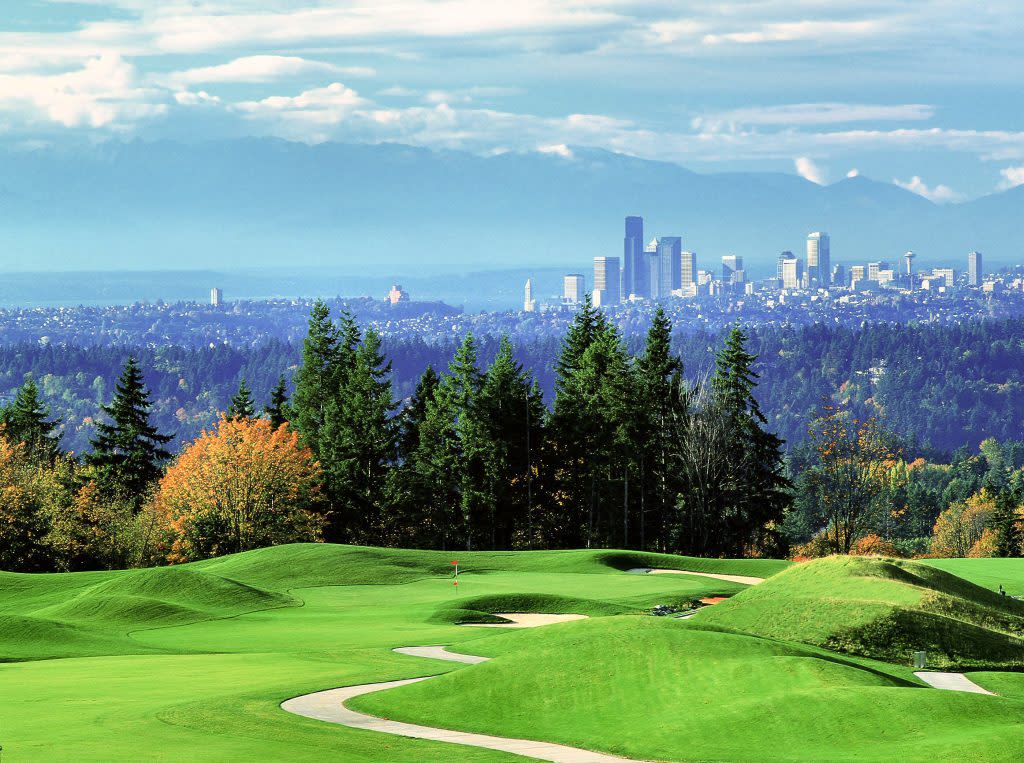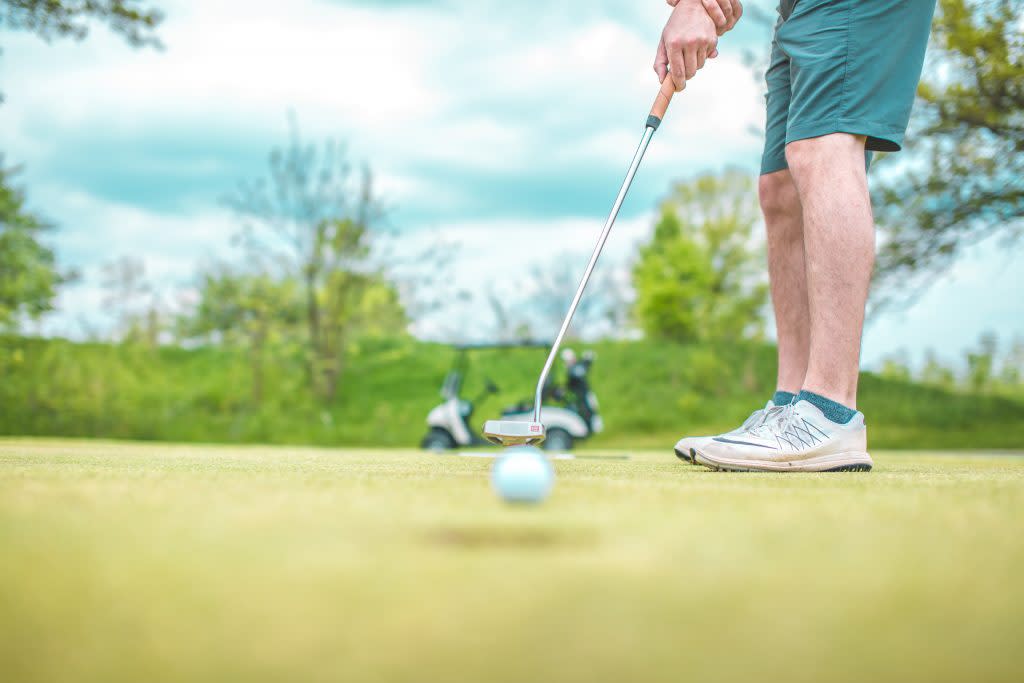 ---
[18] CRUISE ON LAKE WASHINGTON
Enjoy a 1½-hour narrated Argosy Cruise touring beautiful Lake Washington, where you can see gorgeous houses and jaw-dropping views!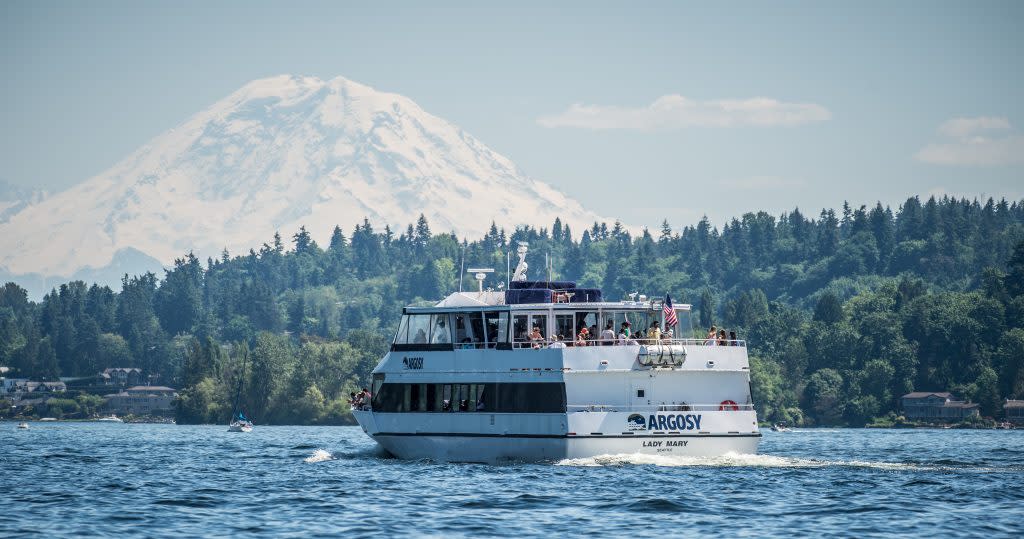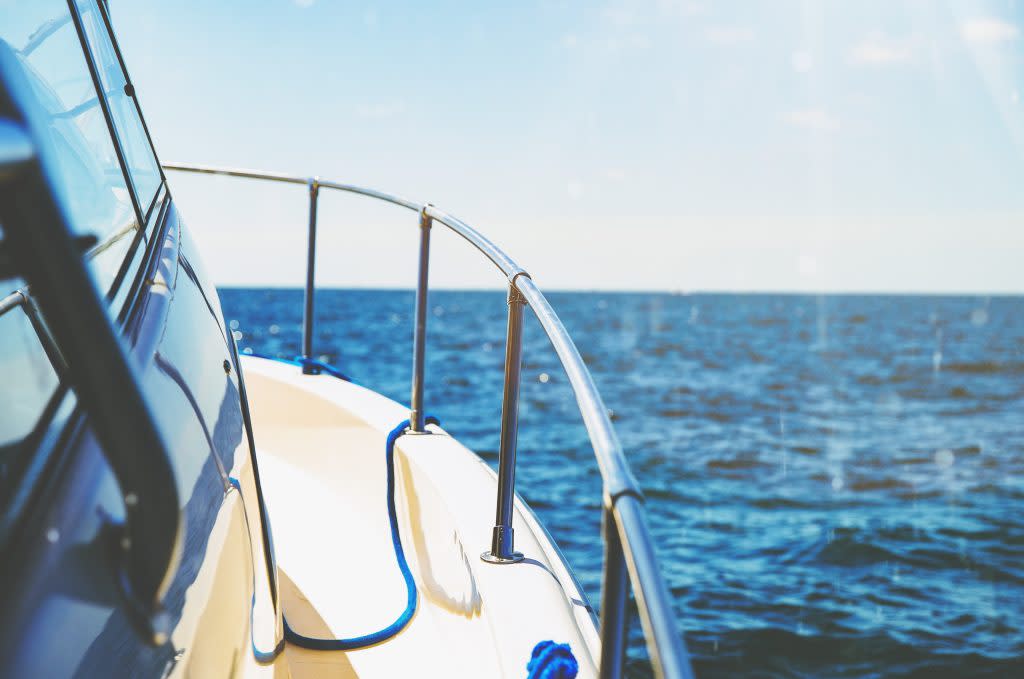 ---
[19] STROLL AROUND A BOTANICAL GARDEN
For a serene outdoor experience, schedule a docent-led walking tour of the Bellevue Botanical Garden, a nationally-recognized gem, containing gardens, meadows, suspension bridges, waterfalls, forests and more!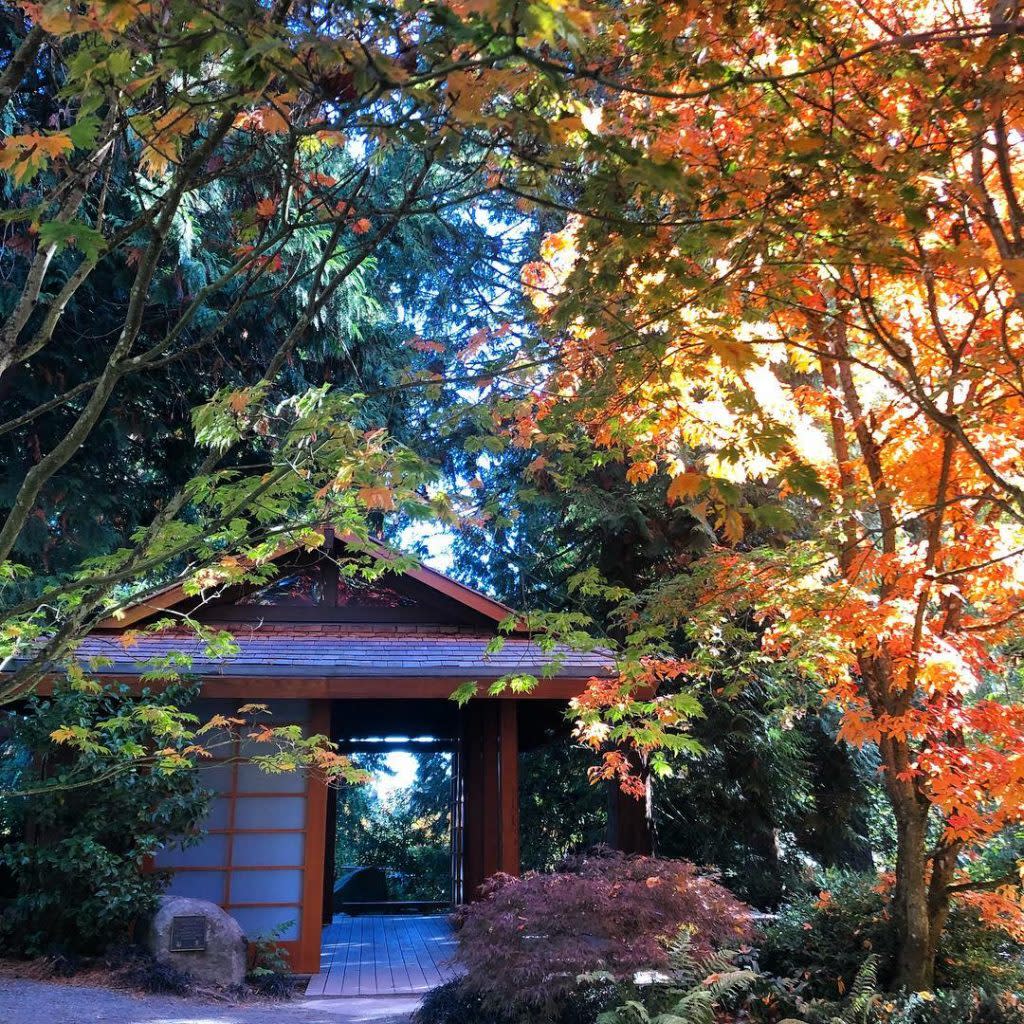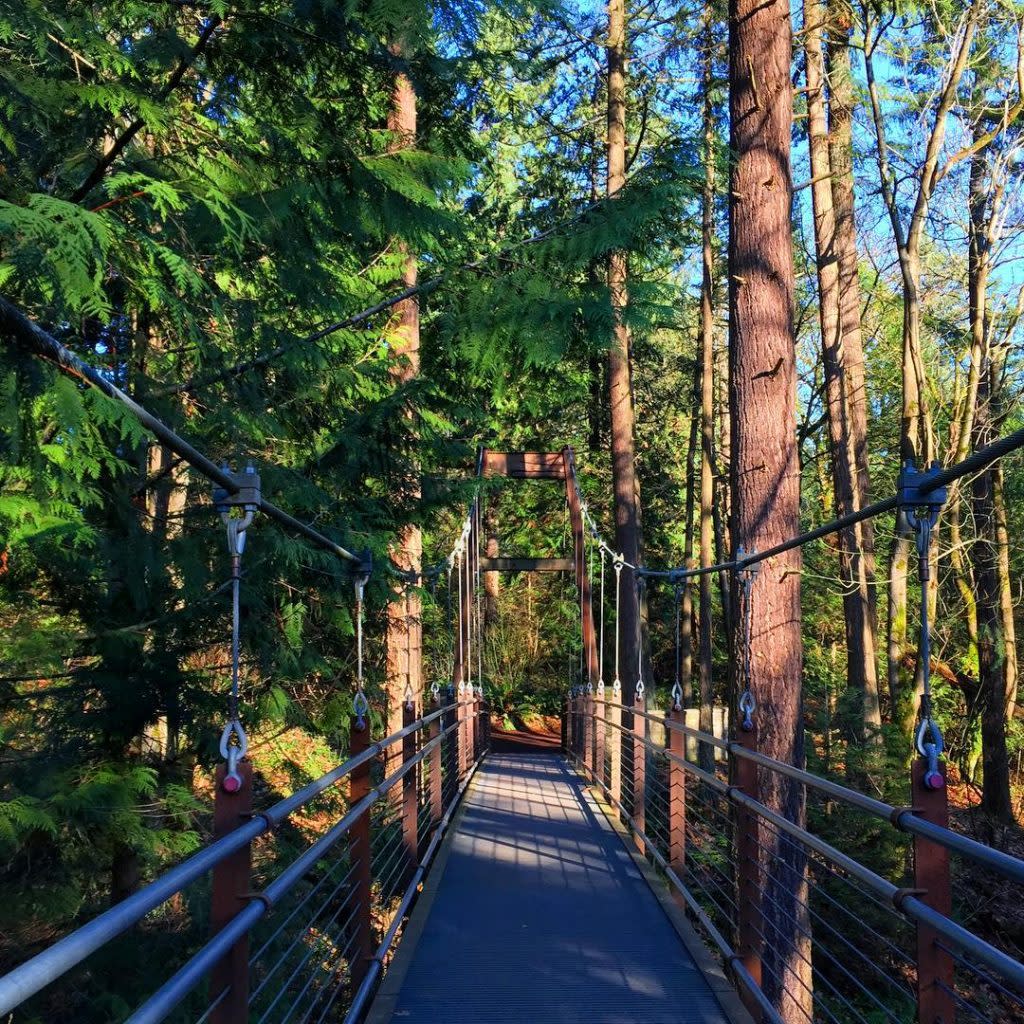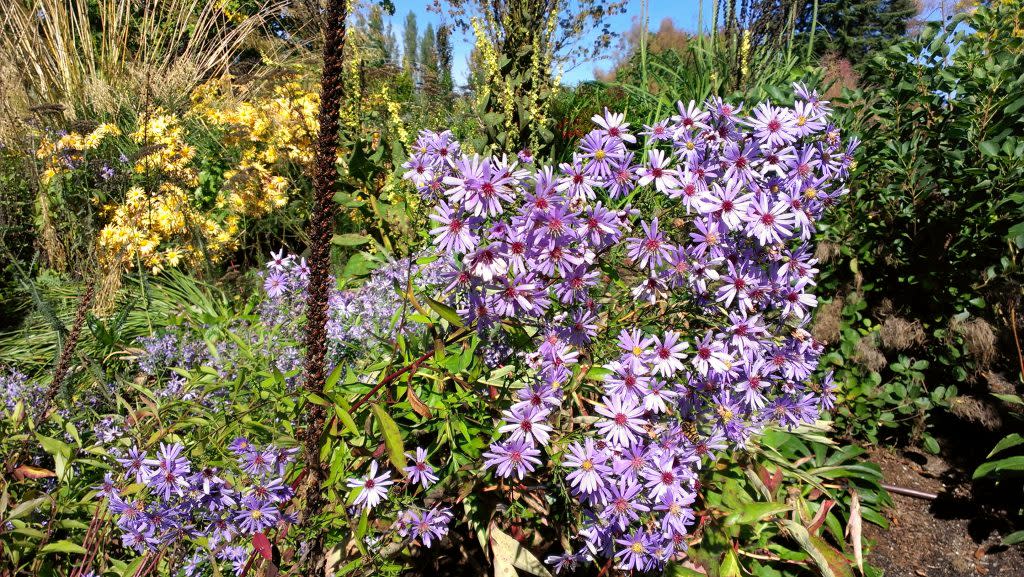 ---
[20] ENJOY A PICNIC AT A PARK
Picnics are an age-old staple of summer and Bellevue has plenty of whimsical beach parks to enjoy on a sunny day. Whether you're looking for a big park like Newcastle, a hidden gem like Meydenbauer, a gorgeous and green community park like Robinswood, or the newly renovated Surrey Downs Park, your ideal picnic is just a short drive away.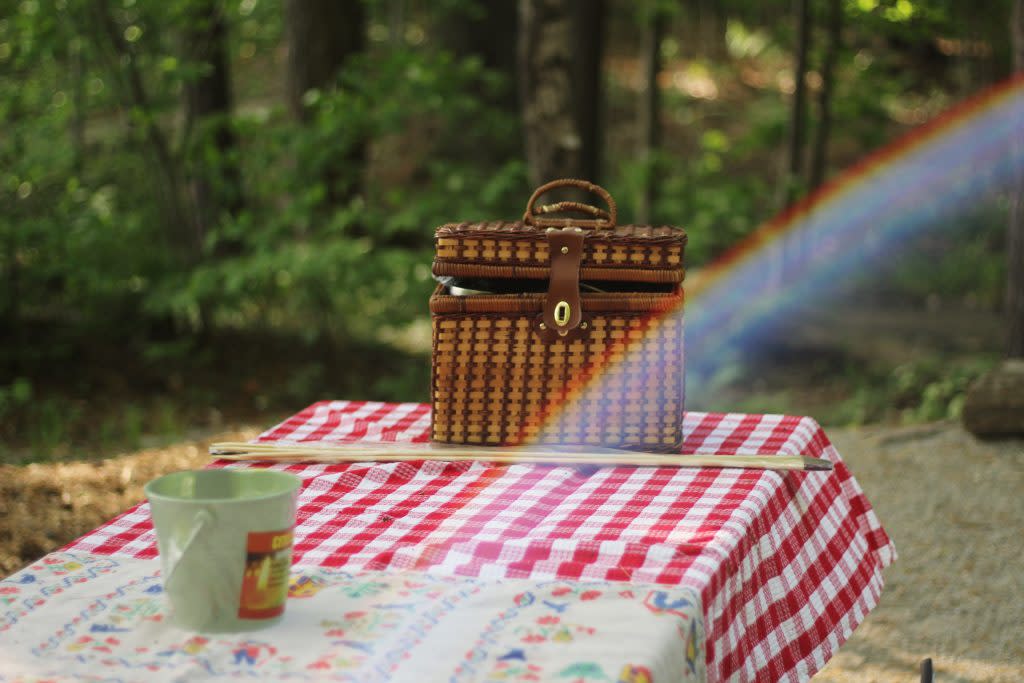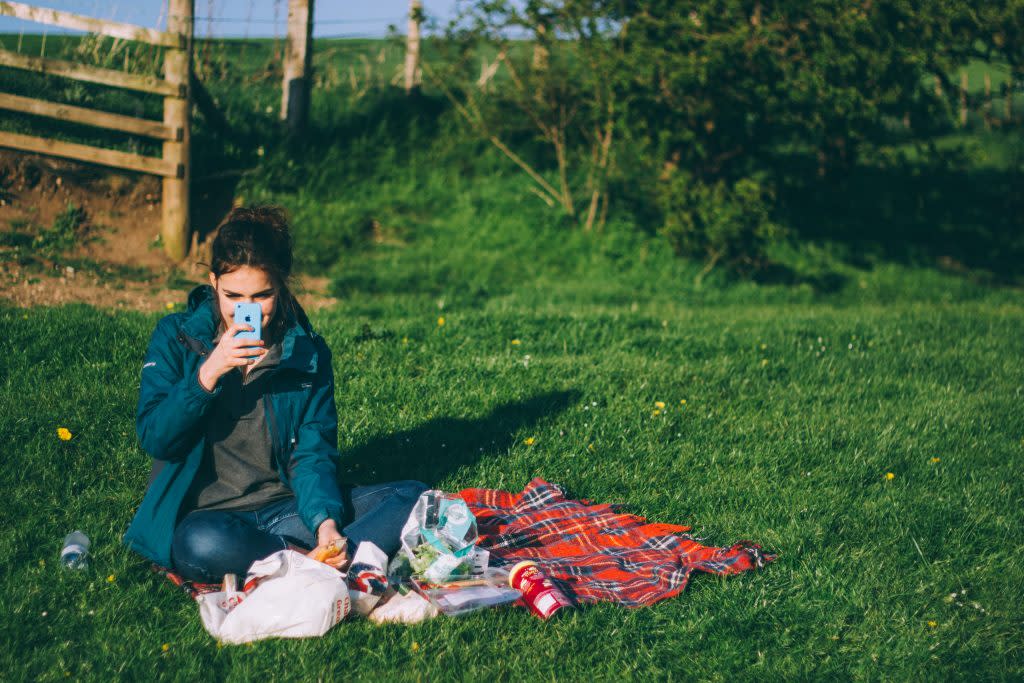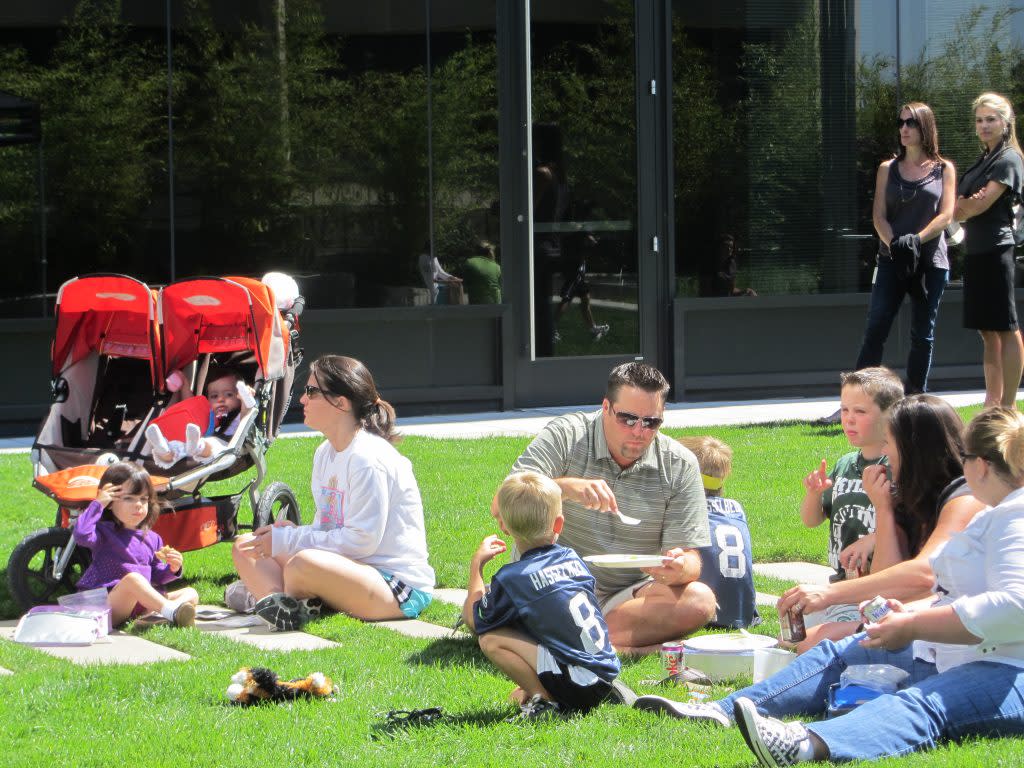 ---
[21] REFRESH YOUR SUMMER WARDROBE
Explore the largest collection of luxury brands like Prada, Hermes Paris, Louis Vuitton, Moncler, Omega, Gucci and Neiman Marcus while enjoying the summer breeze at The Shops at the Bravern. In addition to premium open-air shopping, The Bravern also offers a variety of dining options, from premium cuts and fine wine at John Howie Steak to delicious cupcakes and crisp champagne at Café Trophy.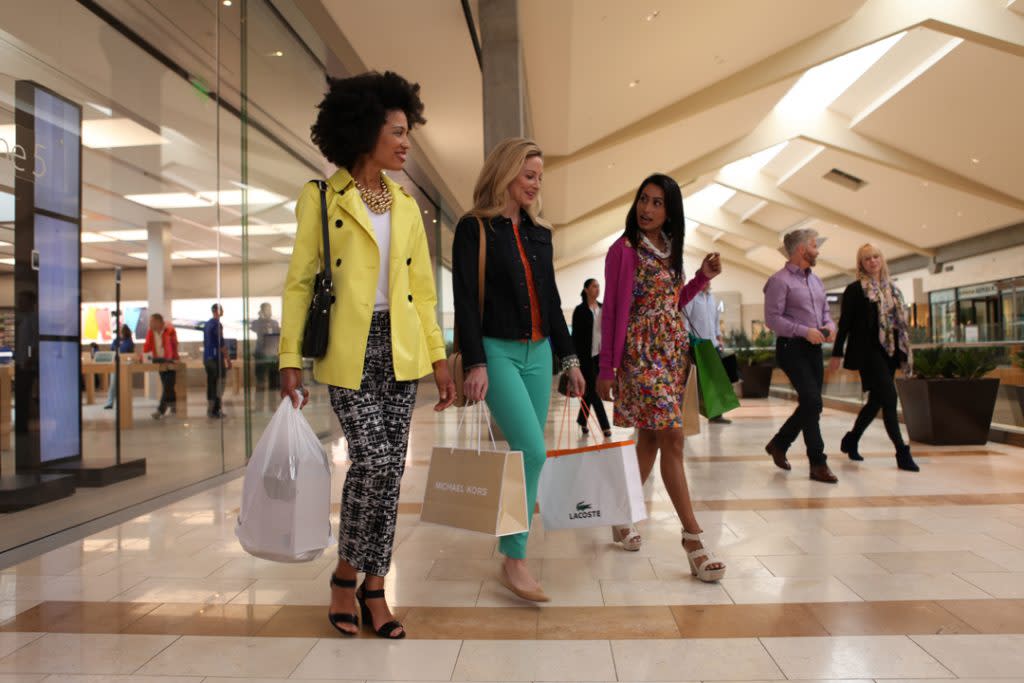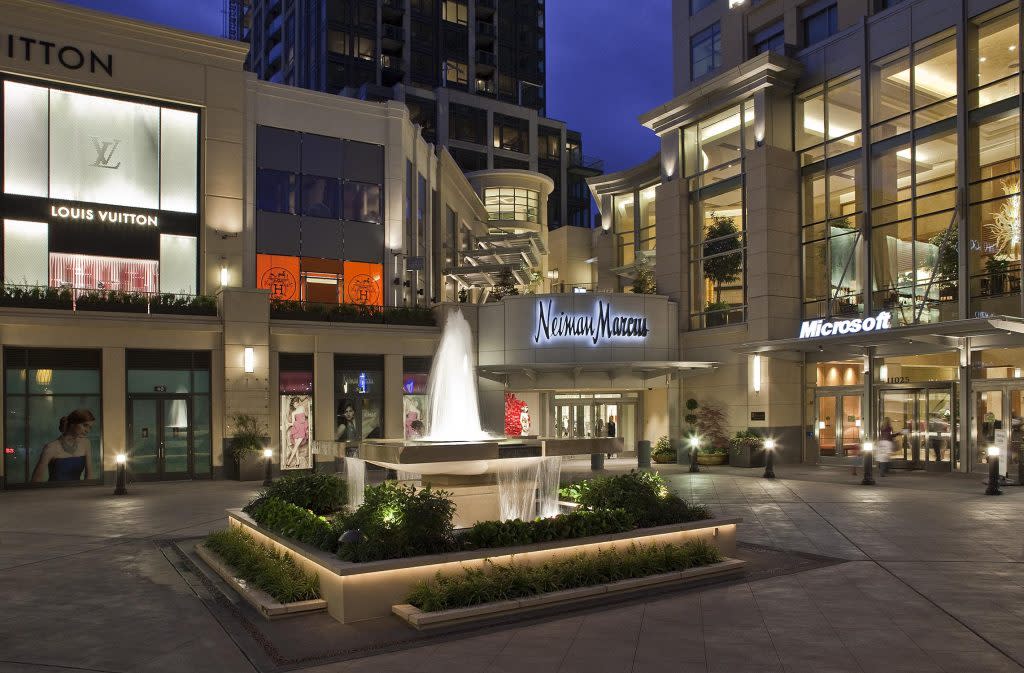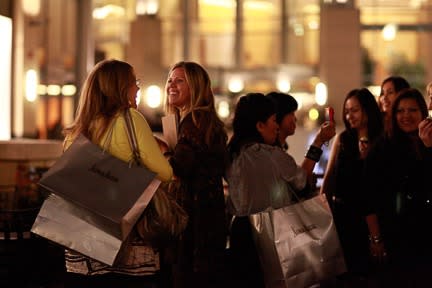 ---
[22] EXPLORE OLD BELLEVUE
Old Bellevue is a charming high street, full of locally-owned boutiques and gift shops. Sample Fran's chocolate, a personal favorite of former President Barack Obama, then experience a hands-on culinary class taught by talented chefs at Whisk.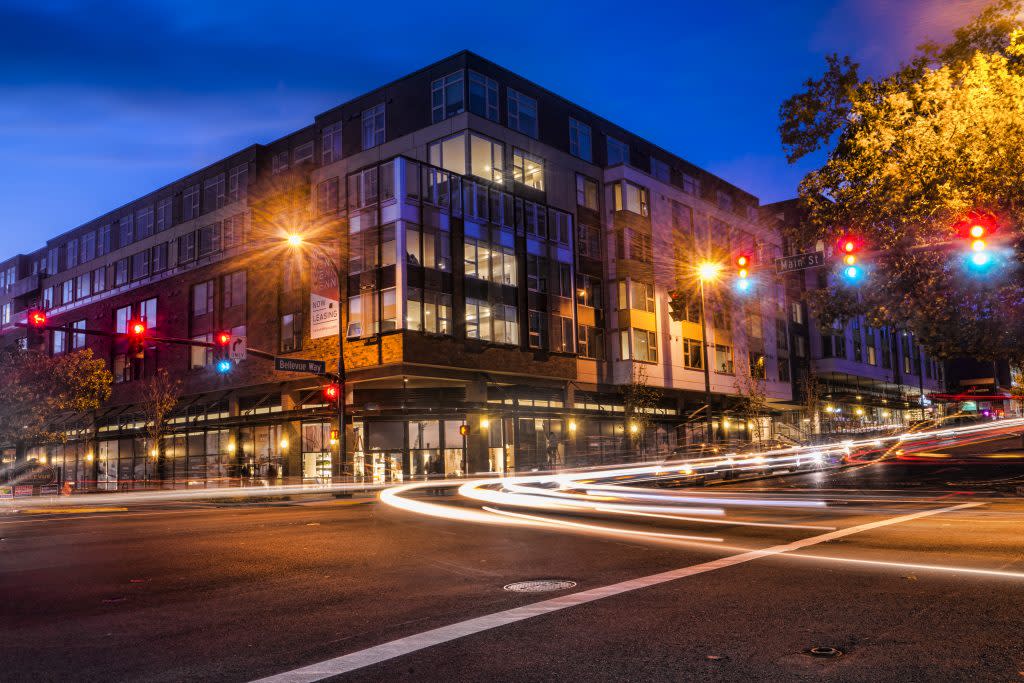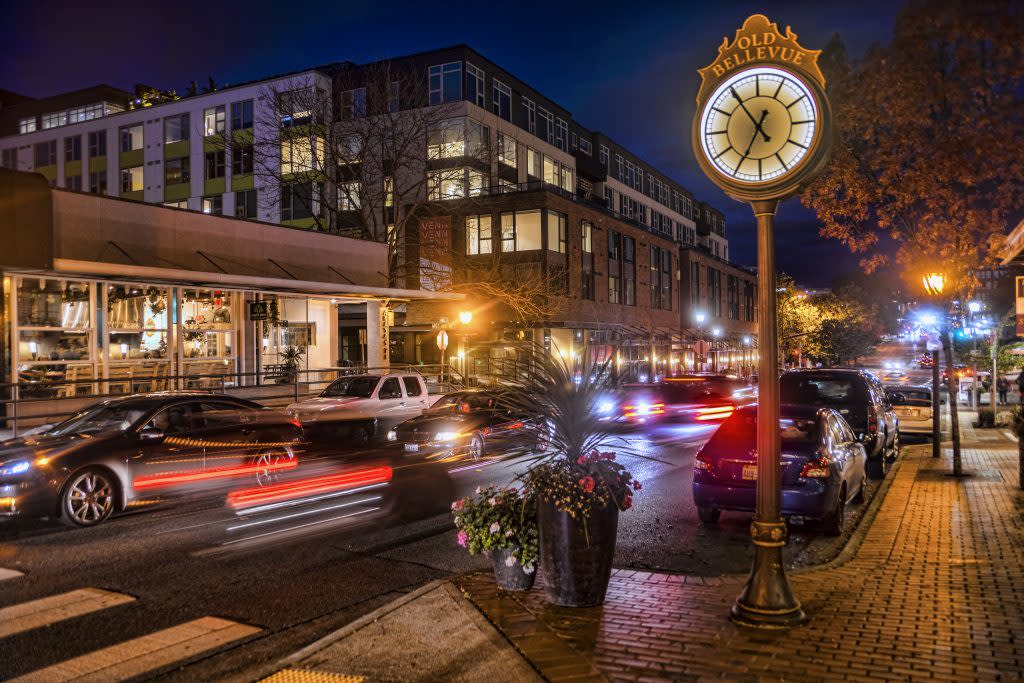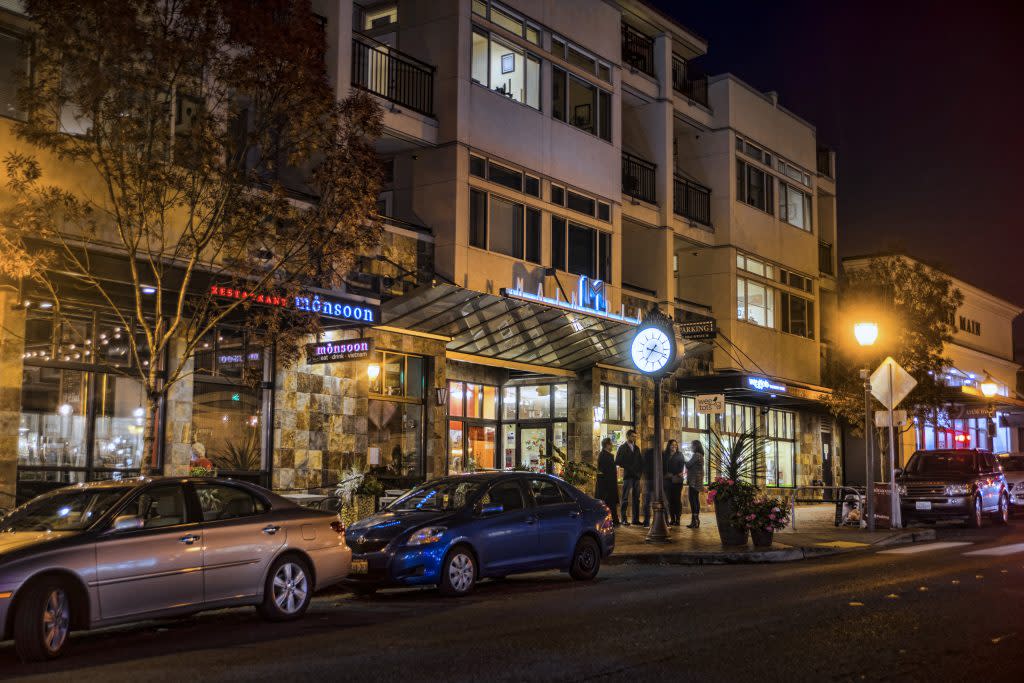 ---
[23] LISTEN TO LIVE MUSIC
Bellevue has a fantastic music scene any night of the week. Read our roundup of our city's best live music venus this summer!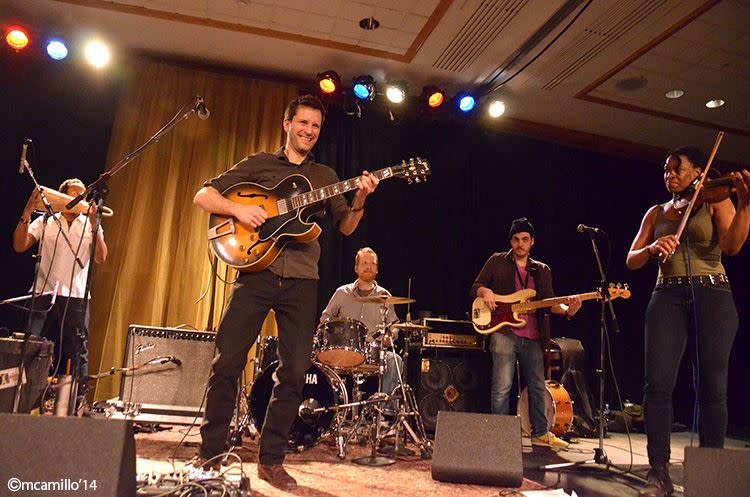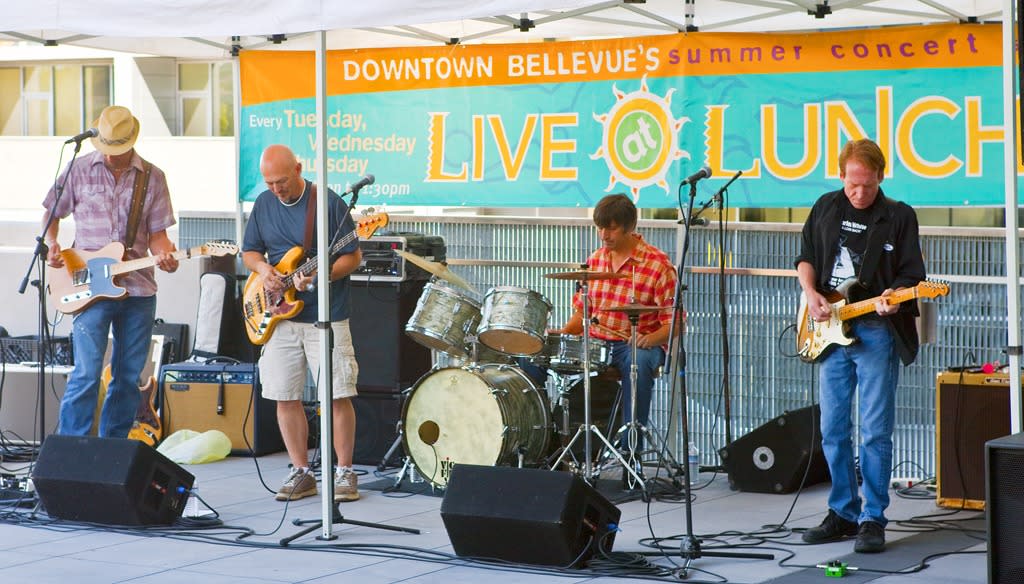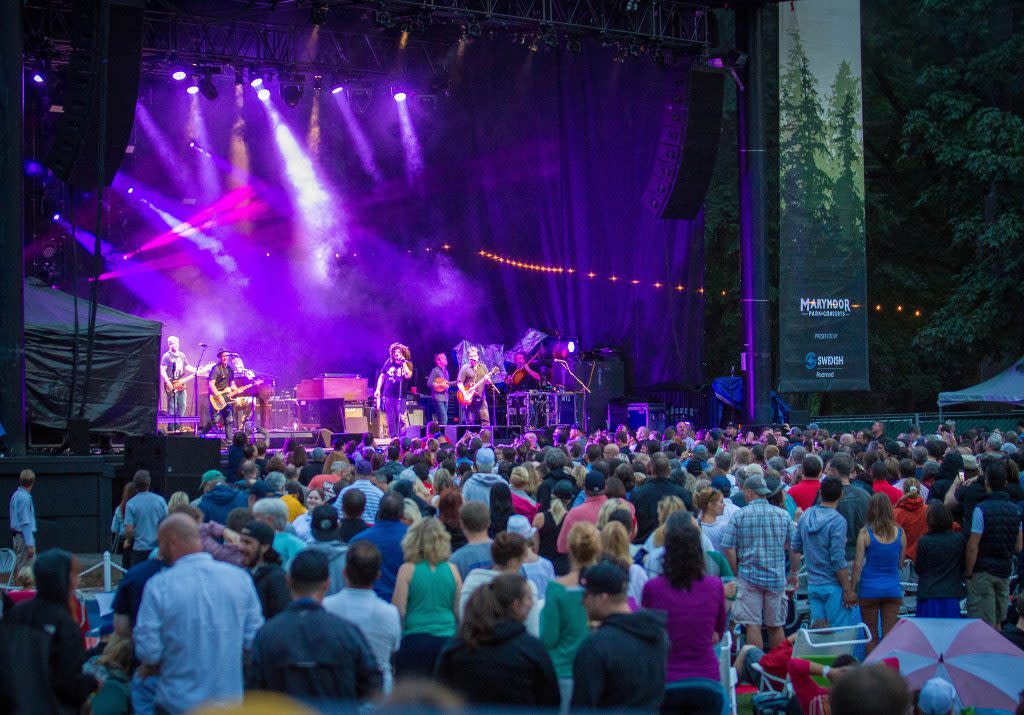 ---
[24] BOOK A TOUR WITH EVERGREEN ESCAPES
For a more regional experience, book a tour with Evergreen Escapes to the Olympic Peninsula, which immerses visitors in forests and sweeping views from atop Hurricane Ridge. Evergreen Escapes provides snacks, coffee, a full lunch, and extra gear such as snowshoes, jackets, hats, and gloves.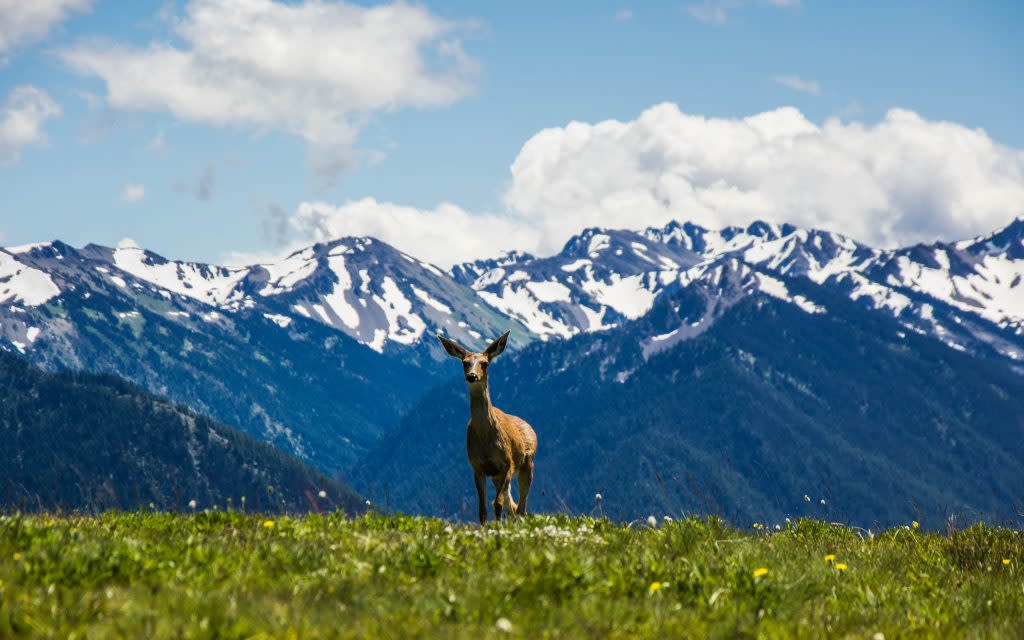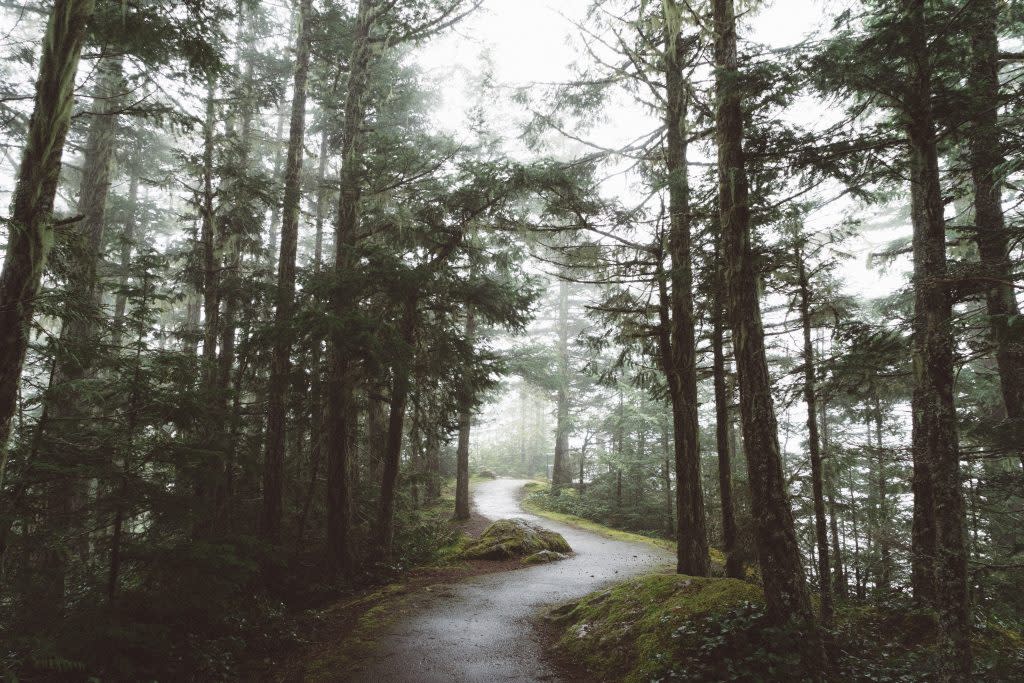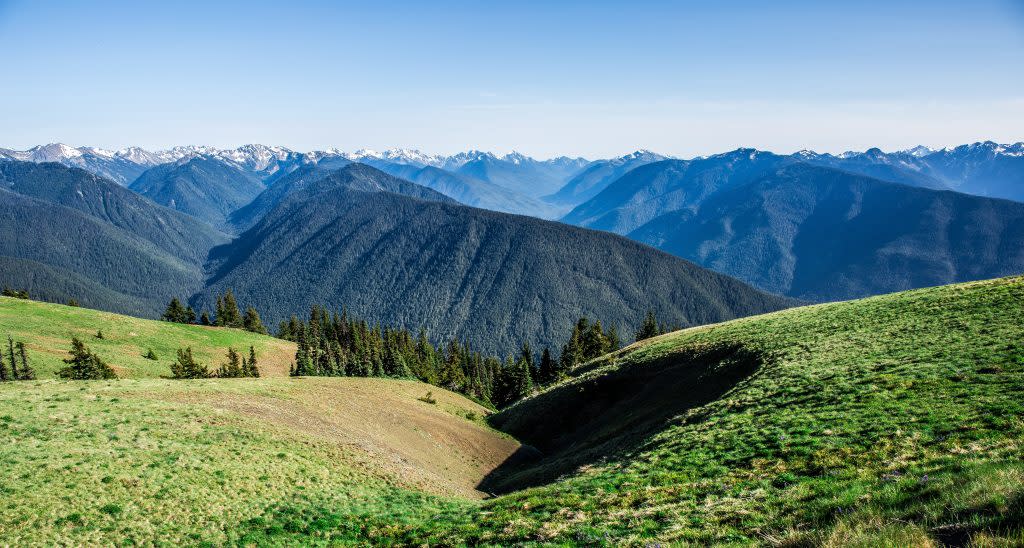 ---
[25] TAKE A DAY TRIP TO A VOLCANO
As the highest mountain of the Cascade Range of the Pacific Northwest, Mount Rainier is perfect for an unforgettable day trip, only a two hour and 20-minute drive away from Bellevue!
We recommend hiking Paradise or Sunrise for moderate trails. Or, you can go to Crystal Mountain Resort and get tickets for their scenic 8-passenger ride on the Mt. Rainier Gondola. The gondola takes you 2,500 feet to the summit where you'll want to have your camera ready for breathtaking views of Mount Rainier and the Cascade. End your day with dinner at Summit House, Washington State's highest elevation restaurant.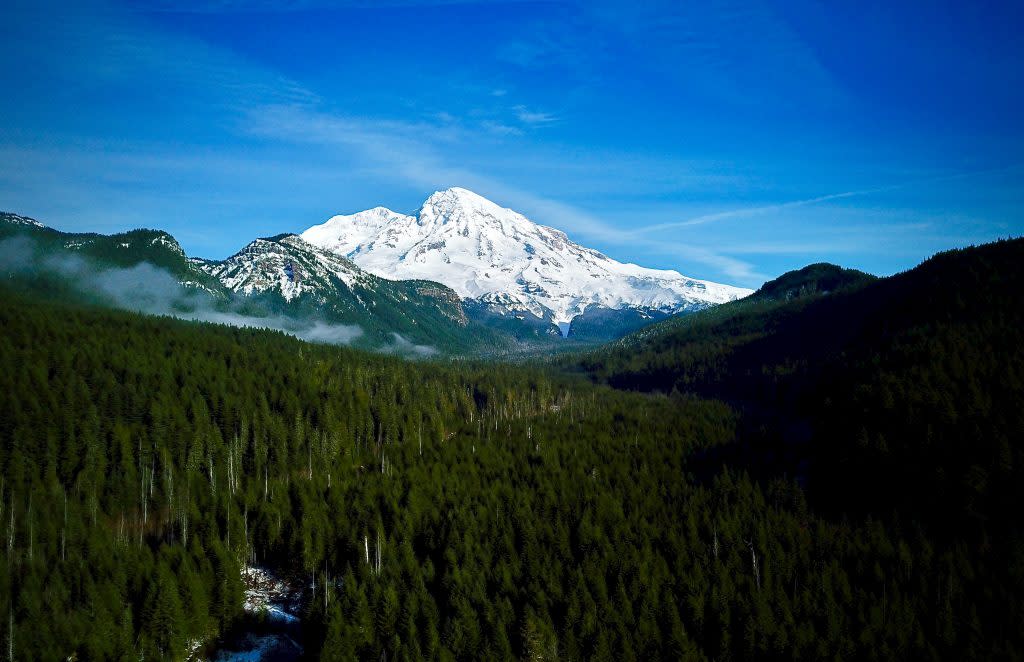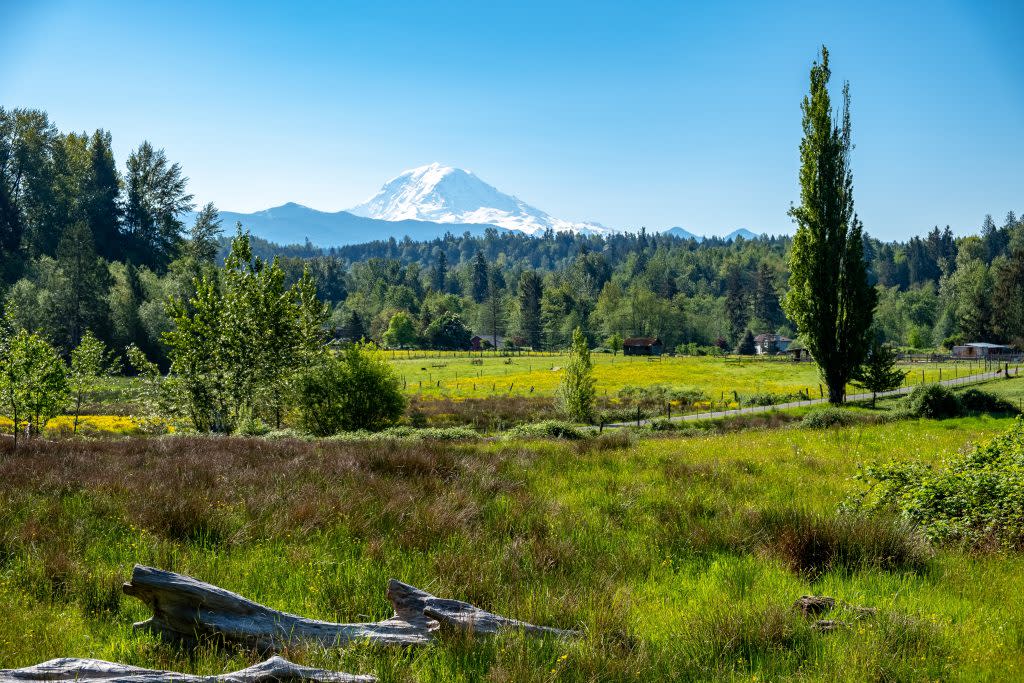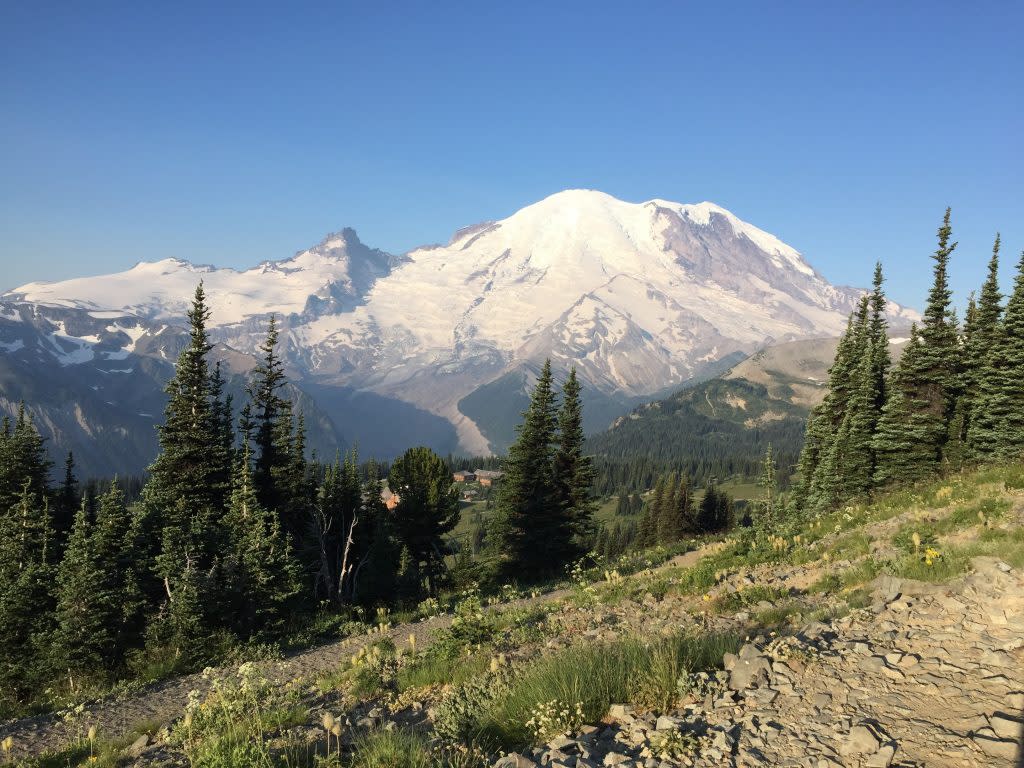 ---
Want more ideas of things to do in Bellevue this summer? Check out our website to learn more about Bellevue's happenings!