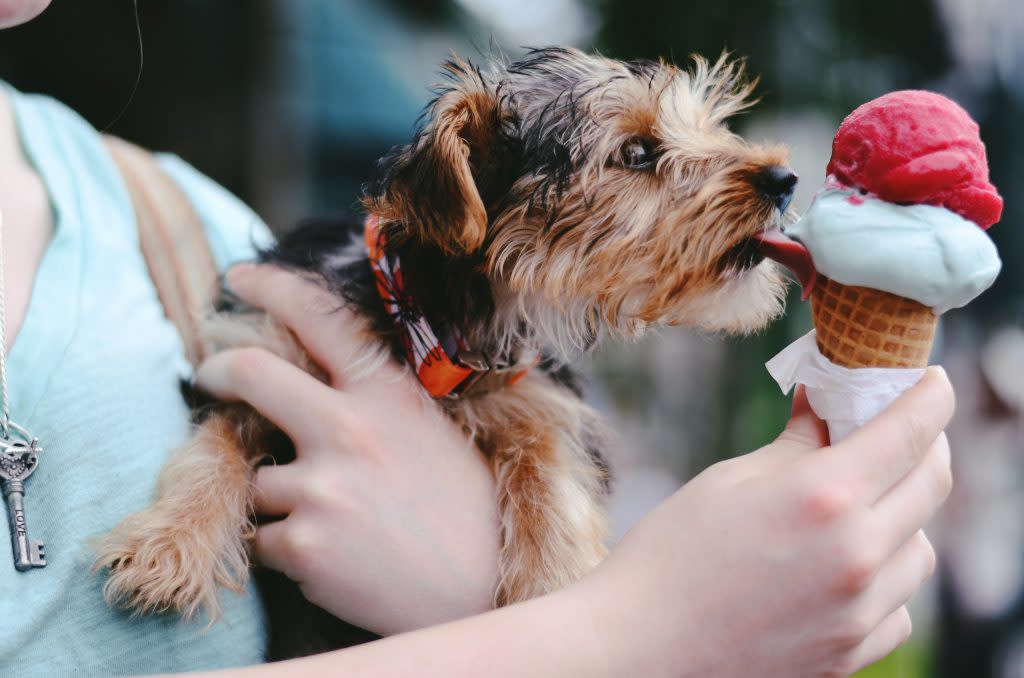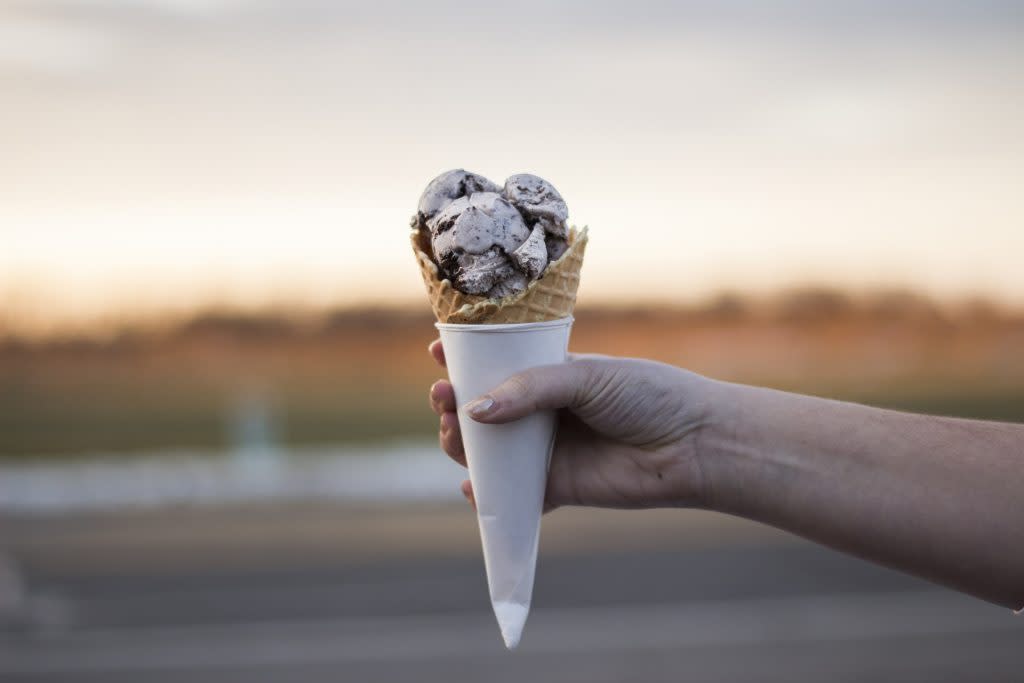 Is there anything better than a cold, refreshing sweet treat on a hot summer day? If you're visiting Bellevue this summer or fall, you can rest assured your favorite treat will be on hand. Whether you are looking for ice cream or frozen yogurt, dairy-free or traditional, we got you covered (with sprinkles on top)!
Here are some of our favorite spots to drop in and indulge in a frozen dessert.
Pro tip: All of the places listed below are located within minutes to the perfect backdrop to enjoy your treat like Bellevue Downtown Park, Meydenbauer Beach Park, Enatai Beach Park and more (see map below)!
---
278 106th Ave NE
Located in Soma Towers, FogRose is a small, chic "dessert atelier" that offers all-natural liquid nitrogen ice cream, freshly made with local ingredients. They feature ice cream and sorbet plus innovative toppings, which can be customized for dietary restrictions.
---
10400 NE 4th St #3100
Now, we know what you're thinking… "A steaks / sushi place on the list? what?!" But we just had to include this glamorous experience because their ice cream and sorbets will floor you! Plus, you can't beat the view you will enjoy while having your dessert!
Try their "CHILL" treat (pictured below) which is their sorbet trio featuring unique flavors of blood orange, miso pineapple and white peach champagne cardamom crumble. Or check out their "HALO" which is vanilla tuile, coconut ice cream, passion fruit caramel, mango curd, coconut and mango – so refreshing!
---
555 108th Ave NE B
Set in a bright, stylish venue, you can try unique desserts such as bubble tea, bubble waffles, toastboxes, macarons & coffee. Bubble tea AND bubble waffles in one spot?! Say no more.
Hidden gem alert: This is where the famous Bellevue heart mural is located! You can get your ice cream & 'gram in one trip!
---
11111 NE 8th Street Suite #120
Located at The Shops at the Bravern, Sugar Factory offers guests a one-of-a-kind dining and desert experience. The signature menu was created by a team of world-class chefs and offers a wide variety of delicious treats.
Check out one of their "Insane Milkshakes" such as their Caramel Sugar Daddy Cheesecake, which has a full slice of NY Cheesecake served on top of the shake. Or if you're feeling adventurous, try to polish off a King Kong Sundae, which has 24 scoops of ice cream!
---
500 Bellevue Way NE #250
Wander through the Lincoln South Food Hall to find this Parisian-inspired restaurant concept, which carries Full Tilt ice cream options. There have common flavors like vanilla, chocolate and strawberry, as well as unique huckleberry, blue moon, ube and vegan mayan chocolate.
---
10045 NE 1st St.
One of Bellevue's newest additions, this ice-creamery recently opened right across from Bellevue Downtown Park. They feature a full ice-cream menu of ten different flavors and four seasonal flavors offered in cones and cups, Molly's favorite Sundae and more.
Good news: Gluten-free and vegan flavors are always on the menu as well.
---
989 112th Ave NE #105
Lunchbox Laboratory in Bellevue will have your mouth watering with their generously-sized experimental burger combinations and delicious natural (or boozy) milkshakes. 
Try their version of a Caramel Macchiato, made with Vanilla ice cream, chocolate ganache, caramel sauce, and coffee mixed together!
To finish off the Boozie Shake experiment, you get a test tube filled with a spike of caramel vodka, Irish Cream, and Kahlua! Pair your shake with any one of Lunchbox Laboratory's giant, juicy burgers to get the full effect.
---
80 102nd Ave NE
This stylish coffee shop features hot & cold brews, tea, light eats & eclectic global decor. Most importantly, you can get your ice cream fix with their Espresso Milkshakes (blended espresso and vanilla ice cream) or by trying their Affogato (espresso shot poured into a glass of vanilla ice cream). Get caffeinated and your ice cream at the same time!
---
545A Bellevue Square
Located inside The Lodge in Bellevue Square Mall, this high-end juicery offers delicious non-dairy and gluten-free soft-serve treats. The plant-based ice-cream is made with real fruits, nuts and vegetables, and you can choose from many toppings like chocolate chips and vegan marshmallows, as well as drizzles like honey or raspberry puree.
---
166 Bellevue Way NE
You can never go wrong with Vermont's finest, iconic ice cream shop! Located on the first floor in Bellevue Square Mall, Ben & Jerry's offers dairy and non-dairy ice cream, toppings, cones, cups, sundaes, smoothies and milkshakes. You can pick from a wide range of flavors, including chocolate chip cookie dough, salted caramel blondie, Chunky Monkey (with bananas, fudge chunks, and walnuts), lemonade sorbet, and more!
---
15600 NE 8th St, Ste J2 AND 3910 Factoria Blvd SE, # B-9
With two locations in Bellevue, Cold Stone is always a favorite for a hot day in the Pacific Northwest. Create your own flavors or try one of their signature creations like Oreo Overload, Peanut Butter Cup Perfection or the Pie Who Loved Me made with cheesecake ice cream, Oreo cookies, graham cracker pie crust and fudge.
---
147 Bellevue Sq
Did you know that this gourmet Chocolatier chain also makes soft serve ice cream? Well, as you can imagine, it's one of the best desserts we've ever tasted. When you're in Bellevue Square, Godiva is a hard-to-pass-up treat you will certainly want to indulge in.
---
14865 Main St
If you're a fan of frozen yogurt, and you enjoy variety, Menchies is the place to go. Located at Kelsey Creek on Main Street in Bellevue, you can choose from dozens of low-fat, non-fat, sugar-free and even low carb delicious flavors like Greek Vanilla Bean, Banana, Cookie dough, Pure Chocolate and Classic Cherry. What about the toppings, you ask? How about every fresh fruit you can think of as well as your favorite candies, cookies and even mochi.
---
233 Bellevue Way NE
The self-serve frozen yogurt shop has been in Bellevue since 2011 and features rotating flavors like birthday cupcake batter, plain tart, dutch chocolate, guava pineapple tart and more. We love the topping bar and all the sauces to choose from — plus there is plenty of seating if you're looking for an air-conditioned spot to escape the heat!
---
Read more ideas of what to do or what to eat in Bellevue at our blog or our website!