Bellevue is one of the most vibrant and growing cities in North America, and nowhere is this more evident than in the many new projects and developments recently completed or now underway around the city. From new transportation options to complexes that include offices, retail, amazing restaurant space and new hotels, Bellevue is gearing up to offer even more for groups, events, meetings and conventions.
 
AIRPORT IMPROVEMENTS

MIXED-USE DEVELOPMENTS

The Washington Square Master Development Plan will feature a 210-room hotel as well as more than 434,000 square feet of office space and more than 13,000 square feet of retail.
Vancouver-based Onni Group is planning to construct three 600-foot towers in downtown Bellevue, with a 317-room hotel included.
Fana Group is to build a mixed-use development that will include a 120-room hotel.

EAST LINK LIGHT RAIL (OPENING 2023)
The East Link Light Rail will be a convenient form of transportation for meeting attendees headed downtown and will connect downtown Bellevue with the city of Seattle as well as Seattle-Tacoma International Airport (airport transfer service estimated to be less than an hour).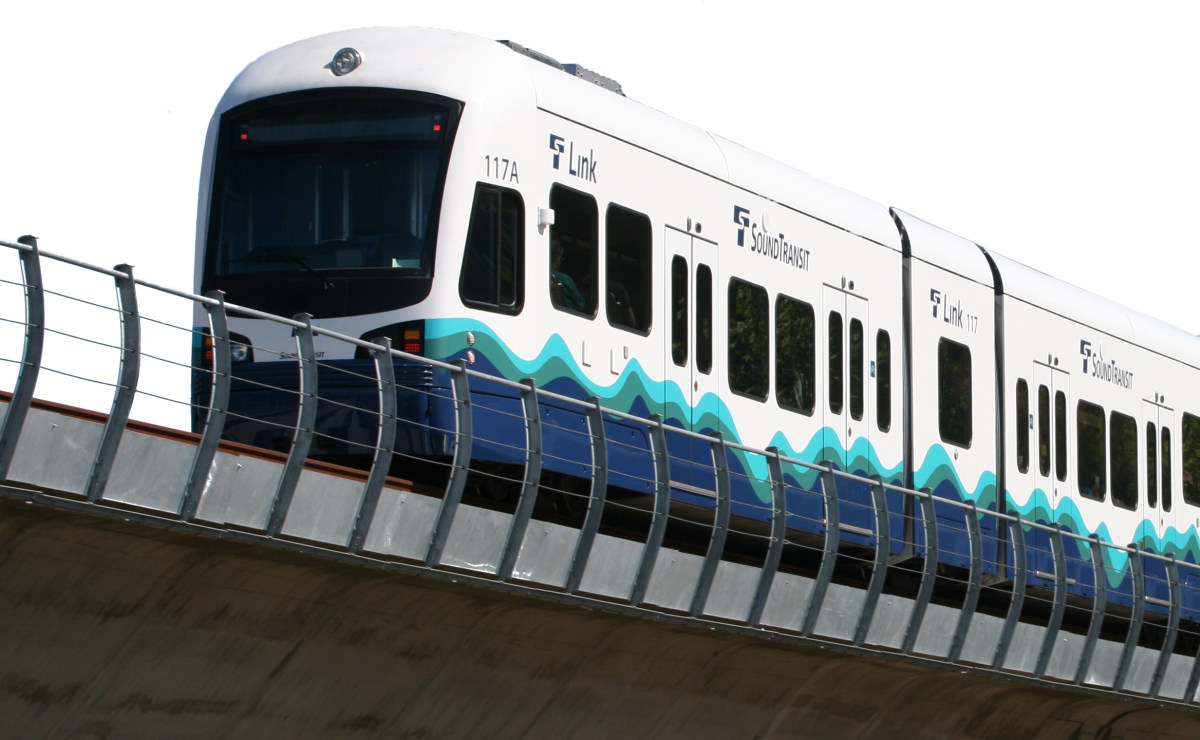 Courtesy of Sound Transit
 
---

NEW HOTELS
---

AVENUE BELLEVUE, a luxury mixed-use development opening in 2022 (Pictured on the right)
322 luxury condos
Open-air plaza with retail, fine dining, and nightlife
252-room InterContinental hotel with 14,250 square feet of meeting space, two bars and restaurant
10855 TOWERS
54-story, 286-room hotel
443 dwelling units
More than 1.6 million square feet of office space
34,000 square feet of retail space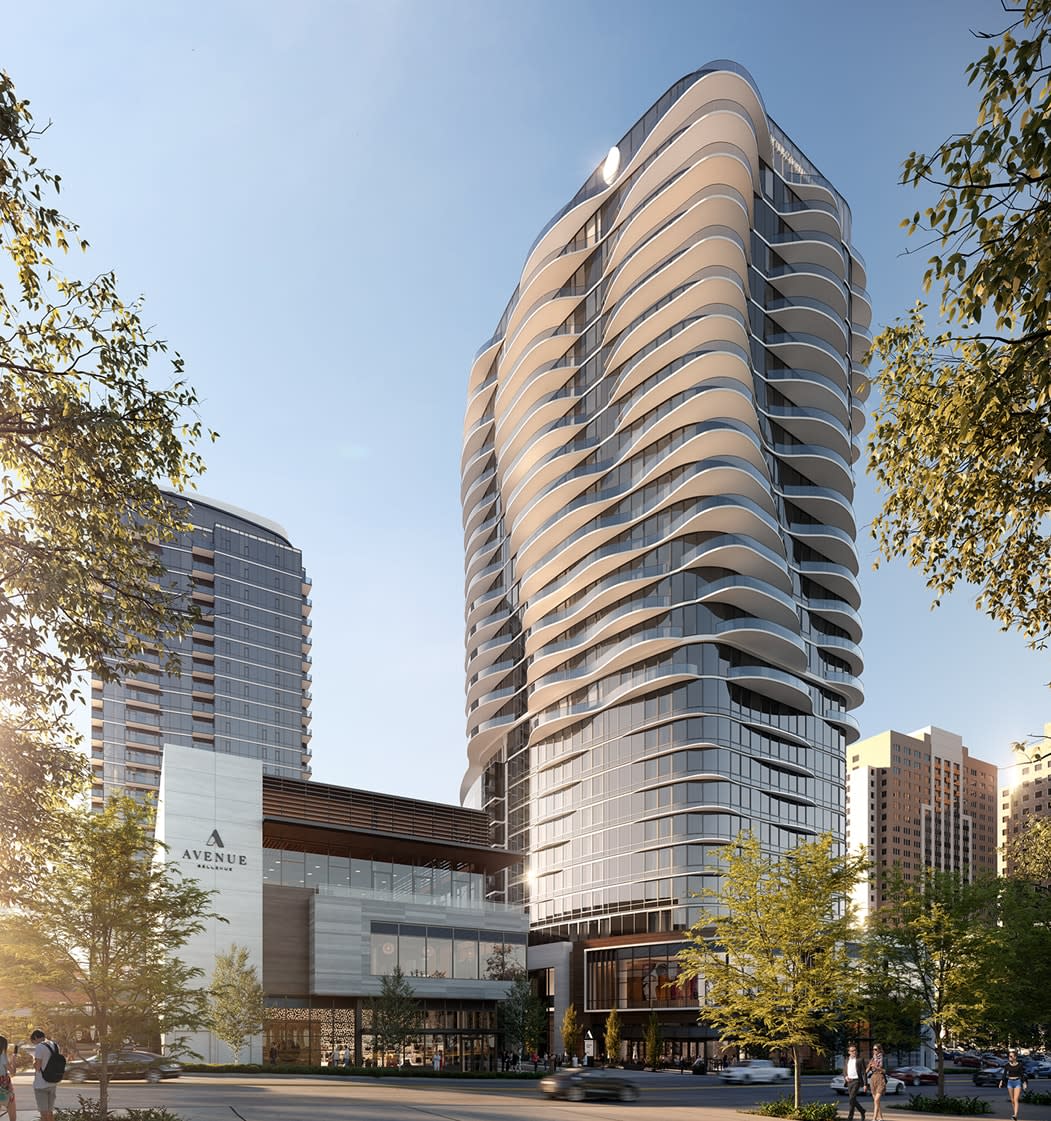 Courtesy of Avenue Bellevue
---

NEW OFFICE, RETAIL & ENTERTAINMENT SPACE
Many of Bellevue's dozens of new real estate projects are centered around two especially important neighborhoods for meetings and groups: Downtown, where the convention center and multiple hotels are located, and the Spring District, a new urban neighborhood that's pedestrian-friendly and well connected by mass transit.
 
Positioned at the crossroads of the East Link Light Rail, multiple bus lines, bike trails, and pedestrian walkways
New developments:
Block 12, a complex anchored by Brewpub and the REI Market Hall, the headquarters of the retail company Recreational Equipment, Inc.
Part of the Phased Spring District Development, the Brewpub will be home to approximately 9,000 square feet of brewery and restaurant space, an outdoor beer garden, and 14,000 square feet of office space.
New office space for Facebook, which recently leased a third office building called Block 6, which will measure more than 320,000 square feet when complete, with 2,500 square feet of retail space.
DOWNTOWN
Cloudvue (under construction) will feature:
A nearly 4.2-million-square-foot, mixed-use complex
Bellevue's largest high-rise project
Three 600-foot skyscrapers
1.7 million square feet of office space
515 residential units
40,000 square feet of retail and restaurant space